Manmohan Mitra in Agantuk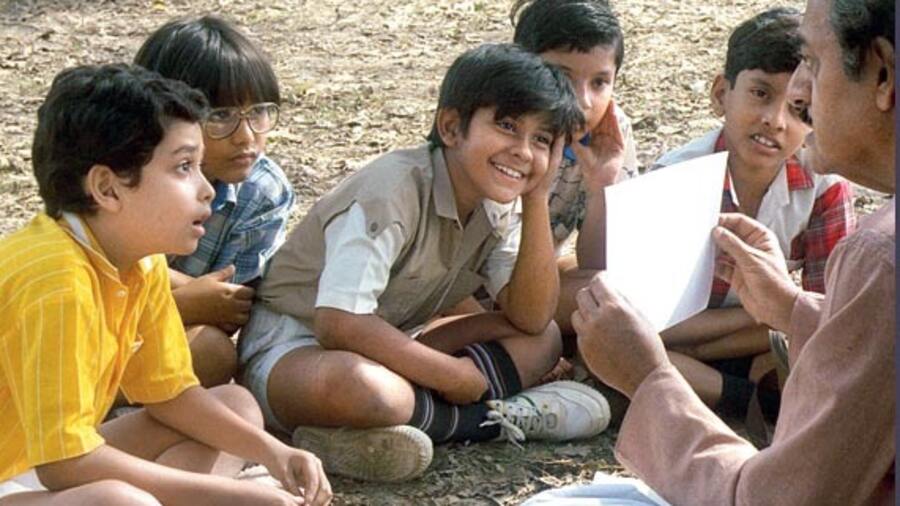 Satyajit Ray's last film featured Utpal Dutt as Manmohan Mitra, whose arrival in the south Calcutta house of the Boses upturns their lives and perspectives forever. While his identity remains mired in doubt, Mitra, slowly but radically, places his world-view — from religion being a by-product of civilisation, to associating nuclear bombs to another form of cannibalism. An anthropologist, whose interests run far and deep, Mitra's fascinating opinions ultimately provide an entirely new outlook towards life for the host family. This transformation is shown through a metaphorical tribal dance sequence where Anila (a fantastic Mamata Shankar) finds immense joy. Who wouldn't want someone as honest, attentive and loving a character as Manmohan Mitra to resemble a teacher?
Vijaylakshmi in Queen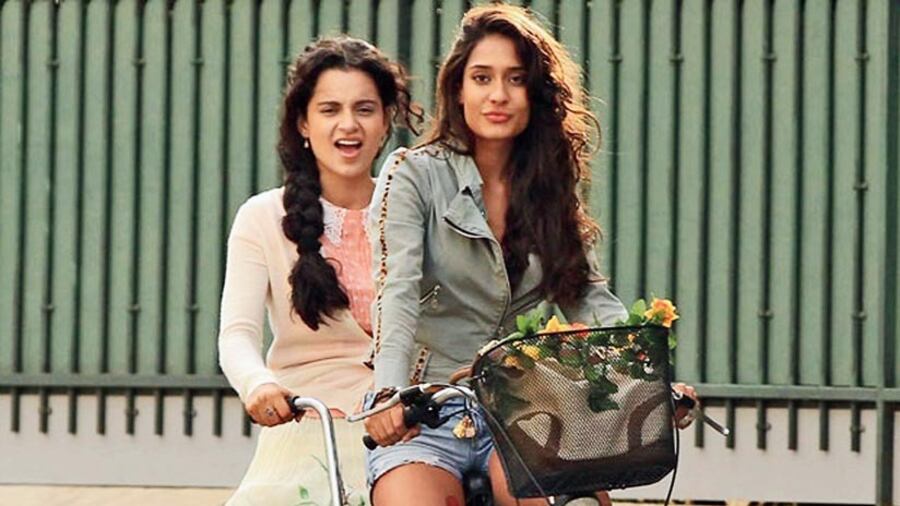 Would Rani be able to transform into 'Queen' without Lisa Haydon's Vijaylakshmi ? Hell, no! A hotel worker in Paris who is also a single parent to her son from her boyfriend, Vijaylakshmi fires up the screen with a fierce individuality that becomes the life source for Rani. Her zest for life is so contagious that Rani decides to stay back for the rest of the solo honeymoon. Non-judgmental, caring and honest, Vijaylakshmi is the guide we all need as well as want to be.
Jhinuk's thammi in Dahan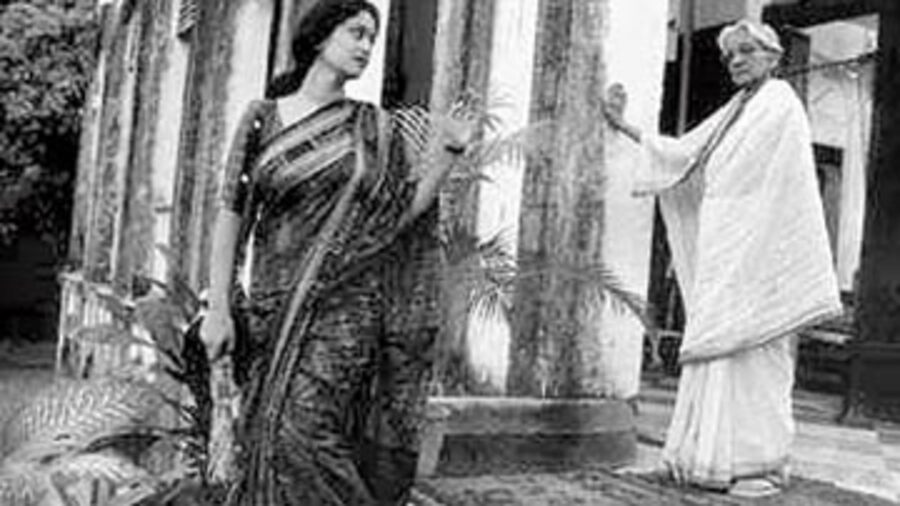 In Rituparno Ghosh's Dahan, when the married, middle-class woman named Romila (Rituparna Sengupta) is assaulted, no one comes to her rescue except Jhinuk Sarkar (Indrani Halder). Even as her actions are lauded and felicitated, it is her grandmother, played by the late Suchitra Mitra, who says she has done nothing exceptional to deserve such praise. Simply by doing the right thing why must one receive such attention, she asks. Dahan is a chilling portrait of a society where morals and ethics go for a toss. Infusing warmth with an acute sensibility that speaks truth to power, Jhinuk's Thammi is that pillar of support each one of us needs to make sense of the chaos that surround us.
Raja Chowdhury in Mr and Mrs Iyer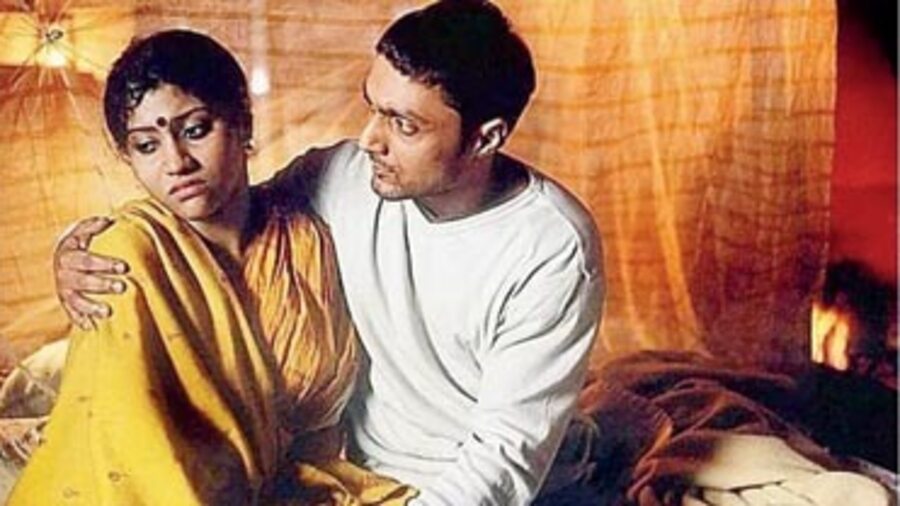 In this Aparna Sen film, Rahul Bose plays Jehangir (Raja) Chowdhury, a Muslim wildlife photographer who is compelled to take on the identity of a Hindu in order to save himself, alongwith his fellow traveller Meenakshi Iyer, played by Konkona Sensharma. Meenakshi, who is travelling with her son Santhanam, hails from a conservative Tamil Brahmin family, and holds prejudices about caste and religion. Raja confronts Meenakshi about her beliefs in the face of riots and steadily makes way for her to come to terms with such outdated inferences. He becomes the perfect foil for Meenakshi and provides her space to unlearn. Beautifully played by Bose, Raja is an intelligent and unassuming character, who is as patient as he is honest.
Aisha in Wake Up Sid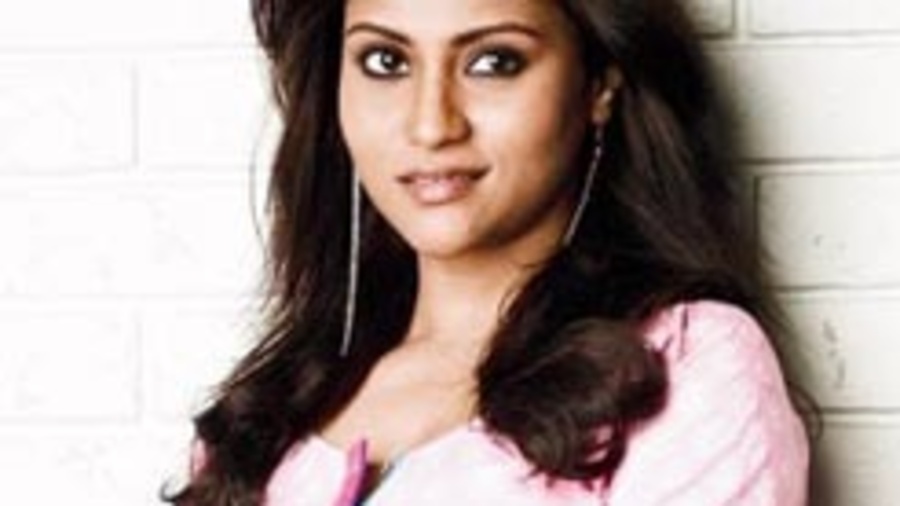 In Ayan Mukerji's Wake Up Sid, Konkona Sen sharma plays Aisha, a fresh graduate who arrives in Mumbai from Calcutta to pursue her dream of becoming a writer. She befriends the aimless and carefree Siddharth Mehra (Ranbir Kapoor). The trope of a female character bringing stability to the male protagonist has been used a gazillion times in Bollywood, but in the able hands of Konkona, Aisha is a woman who knows what she seeks without ever being indulgent. She not only provides a new world view to Sid and ultimately transforms him, but also sheds a few of her own perceptions.
Deepa in Chandni Bar
A grim portrait of the lives of bar dancers in the Mumbai underbelly, this Madhur Bhandarkar film had Tabu as the protagonist Mumtaz, a naive woman who shifts to the city and becomes a bar dancer. Mumtaz finds an unexpected ally in Deepa (Ananya Khare), an experienced dancer who teaches her the nuances of her profession and steadily becomes her emotional support. It is Deepa who provides Mumtaz with a necessary reality check as she shrugs off her thoughts of living alone in a big city. "There is no one who will become your support here," she says. "You are your own support." Kind and resilient, Deepa essays the role of a true teacher in Mumtaz's life.
Kareem in Ustad Hotel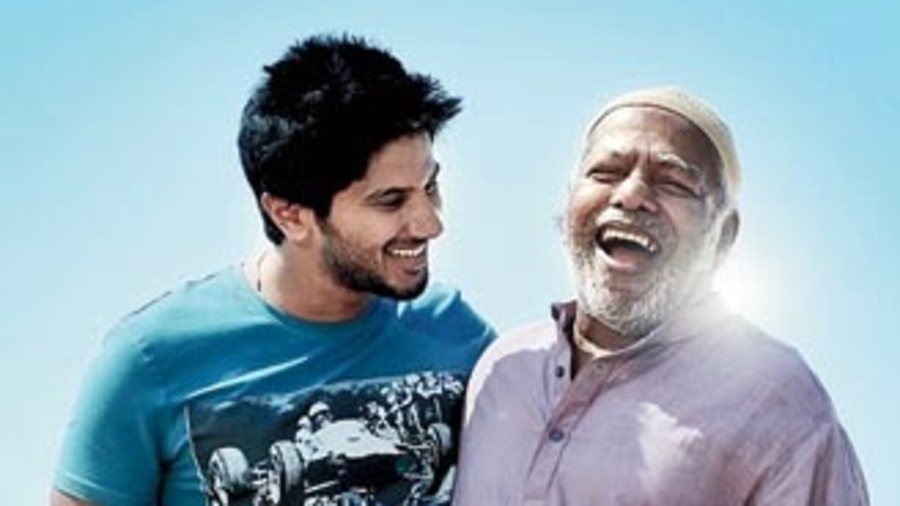 Who can forget the iconic Sulaimani tea scene from Ustad Hotel, where Kareem Ikka (Thilakan) tells Faizee (Dulquer Salmaan), "The person you think of when you stand in front of the ocean, that's the person you're in love with." The scene perfectly employs the relationship between grandfather and grandson, the wisdom of a generation flowing towards another. It is Kareem who gives Faizee a second chance at life and prepares him to face the impediments that come along the way.
Rana in Piku
One of Irrfan's inimitable creations, Rana in Shoojit Sircar's Piku graces the screen without much ado, unlike the rest of the characters who are constantly on the edge. Yet, it is under Rana's watchful, perceptive glance that the Banerjee family finds solutions to almost all of its problems, intestinal to emotional. Rana fulfills Piku's (Deepika Padukone) wish to drive, and stands up for her when her dad Bhaskor's (Amitabh Bachchan) tantrums become unbearable. It is also through Rana that Piku finds an unexpected sense of liberty and growth that she holds on to, right till that badminton scene at the very end.