History is being revisited in Durga Puja pandals this year. Some are working on the heritage of Bengali folk culture, while others have chosen specific historic events to decorate their pandals.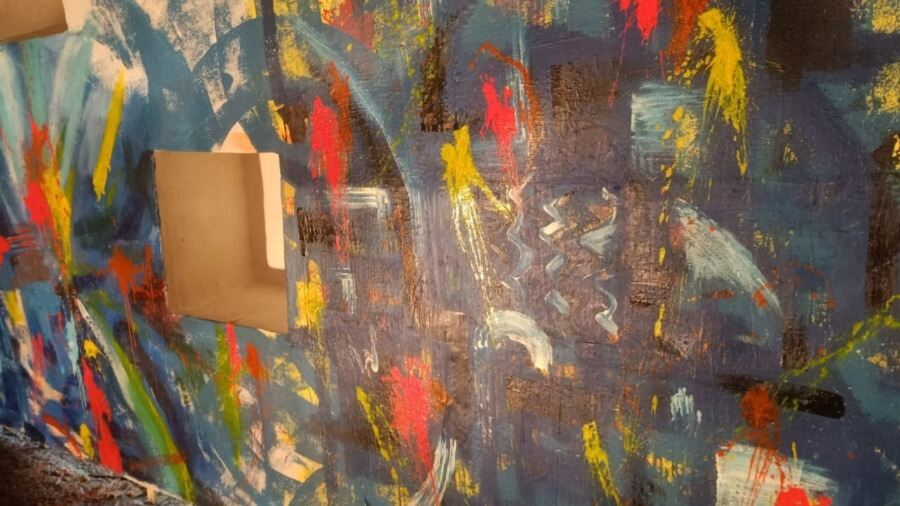 The Buroshibtala JanaKalyan Sangha will trace the evolution of art.
Pandals in rewind mode
Buroshibtala JanaKalyan Sangha has Journey of Art as its theme. "Even during the Stone Age, cavemen would paint nature and their daily lives with natural colours and materials. From there, art has gradually developed to reach the way it is today. From cave paintings to terracotta art to modern abstract paintings, art has come a long way and we are trying to capture that journey," said Rabin Mondal, a member of the club.
Bhowanipore 75 Palli is showing the rich tradition of patachitra in Bengal. Artist Prasanta Pal has created a fictional character, Lalon, who despite his religion paints Hindu mythological characters. "Our pandal is like Lalon's workshop, where he has painted patachitra all discarded objects like broken windows, doors and drums," said Subir Das, an organiser.
The history Sarkarbazar Beleghata Milan Sangha takes one back to India's struggle for Independence.
The puja was started by freedom fighters Surendramohan Kundu and Paresh Chandra Pal, both followers of Barin Ghosh, in 1945, said Sujit Ghosh, the treasurer of the club. The idea behind starting the puja was to ensure that local freedom fighters could meet freely for five days. "Being a religious festival, the British were not allowed on the puja premises and the freedom fighters used the opportunity to meet and decide on their future course of actions," Ghosh said.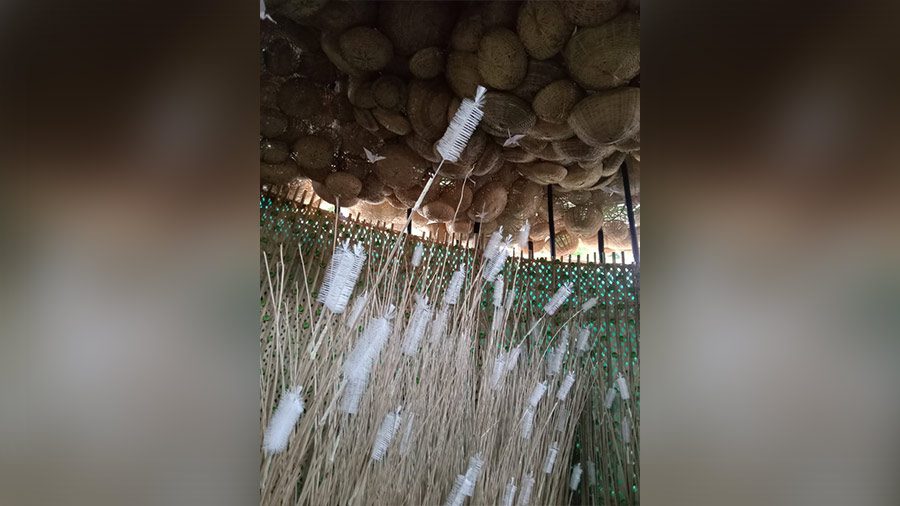 Kaashphool as a symbol of autumn at the Sarkarbazar Beleghata Milan Sangha puja.
Sarkarbazar Beleghata Milan Sangha pandal will showcase the beauty of autumn or sharatkal in Bengal and how the freedom fighters fought to free this beautiful land.
Reminders of the past
Puja organisers are taking several steps to ensure that the present generation do not forget their past. Bhowanipore 75 Palli is playing host to five patachitra artists for the eight days of Puja.
"During that time they will be able to display and sell their art. In this way, people will be able to learn about the culture and buy items to decorate their homes," said Das.
Sarkarbazar Beleghata Milan Sangha will keep the photos of the freedom fighters in front of their pandal and their stories will be narrated to visitors.