The era of 15-minute grocery delivery may be upon us but sourcing fresh produce is still a chore. You can always drive to a quaint, hyper-local farm and pick up some fresh winter plums, potted herbs or hydroponic lettuce. But who has the time? 
However, urban and organic farms in and around Kolkata are stepping up to deliver their produce to your doorstep. The farm-to-fork approach doesn't just guarantee traceability but also promises non-toxic, chemical-free fruits and veggies that have been expertly grown and freshly harvested.
Most local farms that deliver in the city have a social media presence that helps their customers keep a tab on their harvests. They also prioritise a model that makes organic food more affordable since they work with a small, efficient supply chain. If you're planning a farm-fresh meal this weekend, you may need to place your order with these farms ASAP:
Bagan Farm
Located on highway AH1, in the village of Duttapukur, this family-run farm grows pesticide-free greens. Owned by Zareen Ali Desai and her husband Varun, Bagan Farm grows everything from lettuce, onions, microgreens and herbs such as tulsi, basil, curry patta, coriander, parsley to seasonal fruits like mango and rose apples.
"The response has been overwhelming! Our older customers love our produce because they can find the tastes which they were used to when they were younger," says Zareen.
The farm also harvests its own nolen gur from the date palm trees that are grown in-house. The Desais also offer a line of homemade condiments like peanut butter, pickles, marmalades, squashes, jams and pesto!
"My husband and I are often out in the fields, we personally take care of everything, from procuring the seeds to saving seeds for the next season, to the sowing, harvesting and finally putting everything in cloth bags and sending it off for deliveries," Zareen tells us.
Bagan Farm also hosts farm-to-table lunches that highlight their seasonal produce. You can even follow the farm animals on an Instagram page that's dedicated to them!
They hand-deliver their produce to Kolkata every Saturday, although pre-ordering is a must. You can order via WhatsApp or reach out to them here.
Ecoponic Agri Tech (EAT)
Piyush Jain's year-old urban farm specialises in hydroponic and organic produce. Along with Thai basil, rocket and parsley, you'll also spot veggies like cherry tomatoes, mushrooms, avocados and asparagus.
All their produce is grown hydroponically (an eco-conscious approach to farming where plants are grown without soil) in a controlled, indoor environment with an average temperature of 22-24 degrees centigrade, which helps in the production of better quality greens that are organic and pesticide-free.
"Our Lettuce Salad Mix is really popular, it consists of 6 premium variants of lettuce. Italian basil, baby kale, pak choy, cherry tomatoes, avocados, and English cucumbers also do well. We have had great reviews for our Italian basil, we have been told that the basil makes a really rich and flavoursome pesto," shares Jain.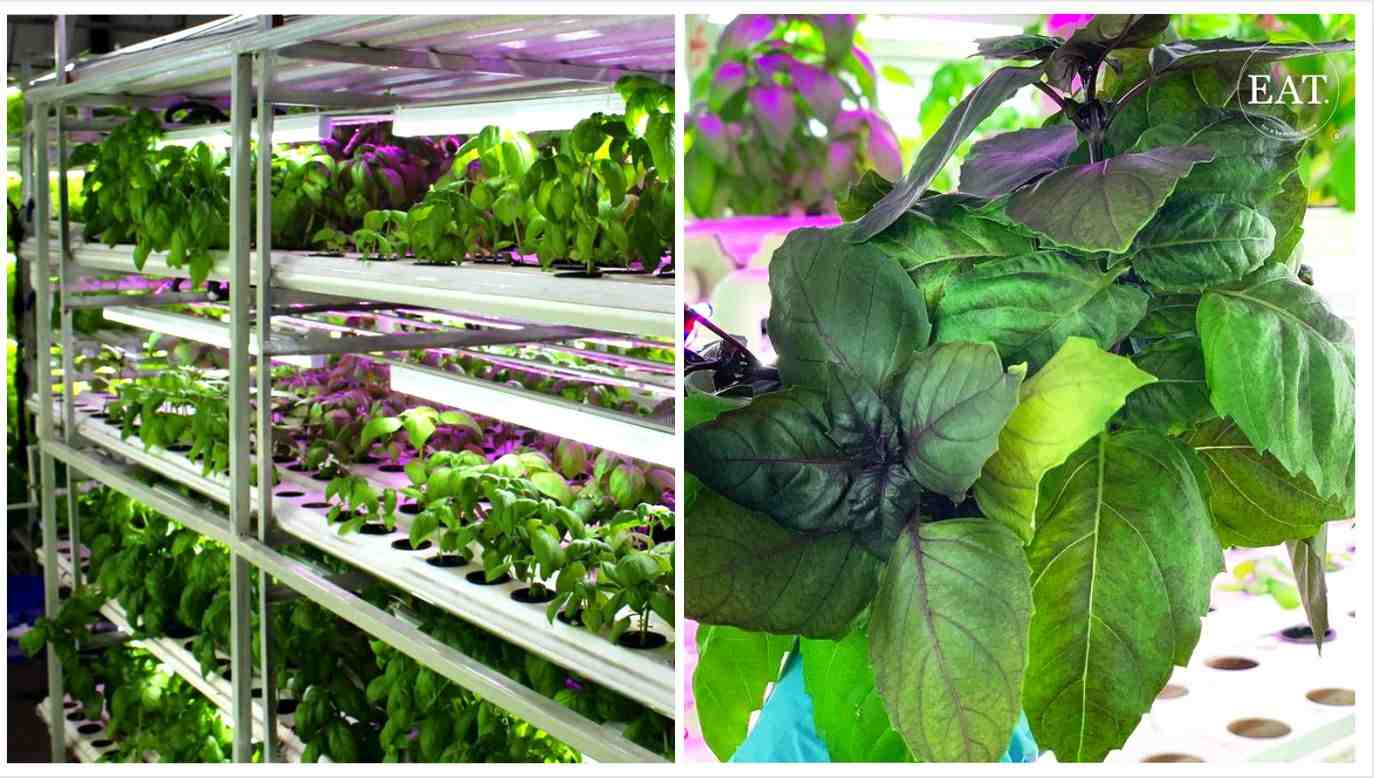 Hydroponic farming set-up for herbs and (right) Purple Basil grown by EAT
@ecoponic/Instagram
They deliver fresh produce within 24 hours. You can order here.
Your Local Farmer (YLF)
Rajdanga's YLF houses an indoor lab farm where variables like temperature, sunlight, water and humidity can be monitored to create the perfect products. They pride themselves in being a fully automated, hydroponic farm that uses 98 per cent less water as compared to soil farms.
YLF offers leafy greens like Swiss chard, kale, pak choi and picks like bell peppers, cherry tomatoes, button and portobello mushrooms, along with a selection of herbs like dill and parsley.
They deliver between 24 to 48 hours. You can order here.
Tona Organic Farm
This end-to-end integrated organic farm is located at the Tona village in the southern part of New Town, approximately 20 km from the Kolkata airport. This organisation works with the local farmers and ensures that the supply chain empowers farmers in the community.
Tona has managed to design an indigenous and scalable farming model that lowers the cost of organic food.
Besides seasonal fruits and veggies, you'll also find jams, spices, pickles, oils, and a wide selection of animal products sourced from organically raised lambs, goats, corn-fed chicken, duck, turkey, quail etc.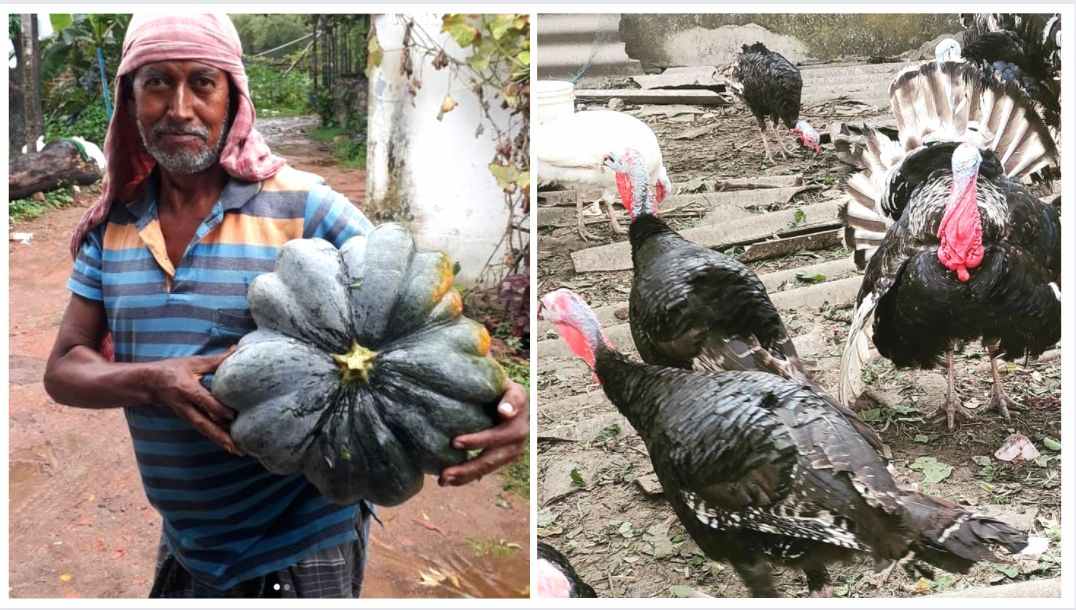 Pumpkin harvested at Tona Farms and (right) turkeys that are organically-raised on the farm
@tonaorganicfarm/Instagram
"We believe in offering wholesome organic food to consumers. We have established an integrated organic farming business model, so the food production system is self-sustaining and self-reliant," reveals Nirmalya Ghosh, CEO, Tona Organic Farm, Bio Diverse Farming Pvt. Ltd.
You can order directly from their website and receive delivery within 24 hours of ordering.