Daniel Craig can never be James Bond. That's what I, like many other 007 aficionados (I was never a fan), thought when he was announced as the man replacing Pierce Brosnan. But for me the resistance wasn't so much about him being blond or short (there were websites dedicated to those reasons), but the fact that he didn't seem to have any of the traits that I had come to expect from the iconic British spy. Where was the polish? The suaveness? The rakishness? The larger-than-life persona? He just wasn't debonair enough.
Connery was my Bond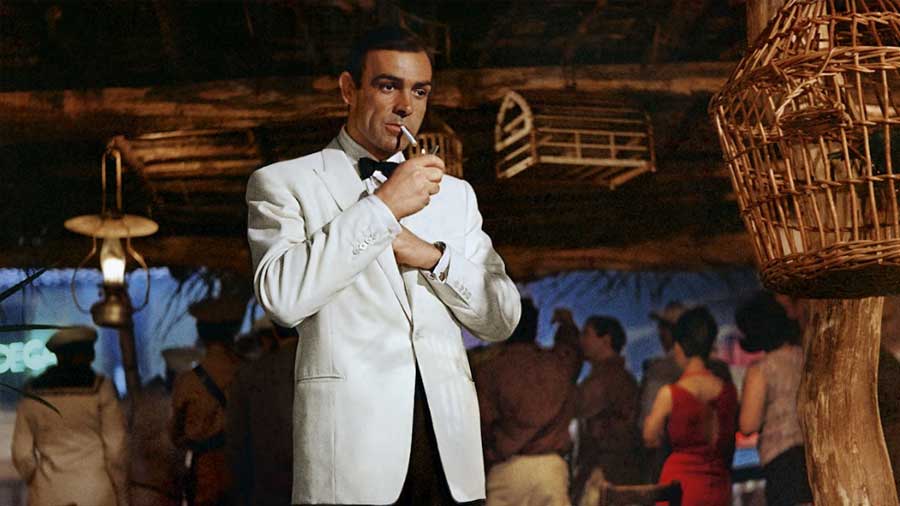 Sean Connery as James Bond in 'Goldfinger'
But then again, most of the men who played Bond since Sean Connery donned the suit with Dr No in 1962, have failed the Bond-test in some way or the other. Yes, Sean Connery was my Bond (no, I am not that old) ever since I watched him on the VCP (yes, I am that old). He was handsome, he was charming, he was suave, he had witty one-liners, he was cold and ruthless, aloof and unattainable, he had an air of mystery you would imagine a spy would have. Connery's Bond was a fantasy brought to life. The epitome of the alpha male. I was too young to recognise the cringe-worthy misogyny and the archaic portrayal of masculinity, so sue me!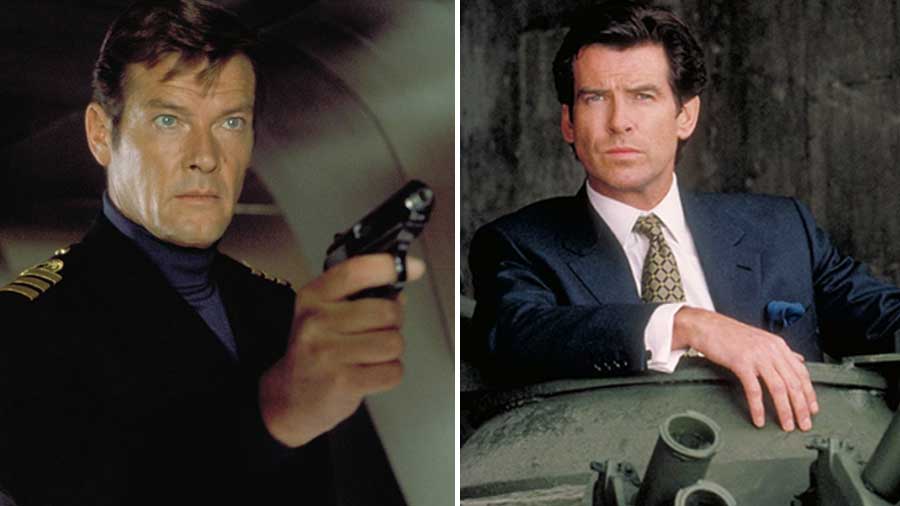 (Left) Roger Moore in 'The Spy Who Loved Me' and (right) Pierce Brosnan in 'GoldenEye'
Roger Moore and Pierce Brosnan were the only other Bond actors that I actually watched and while Moore was too campy (and as much of a "misogynistic dinosaur"), Pierce Brosnan, who did look the part the most, and in three out of four films proved extremely entertaining, somehow lacked the intensity and the ruthlessness. It had been four years since the disappointing Die Another Day, and while I knew he could make the screen steam (literally) and ooze sex after watching him in Lara Croft: Tomb Raider, Daniel Craig was too rough around the edges to feel like the right fit for James Bond.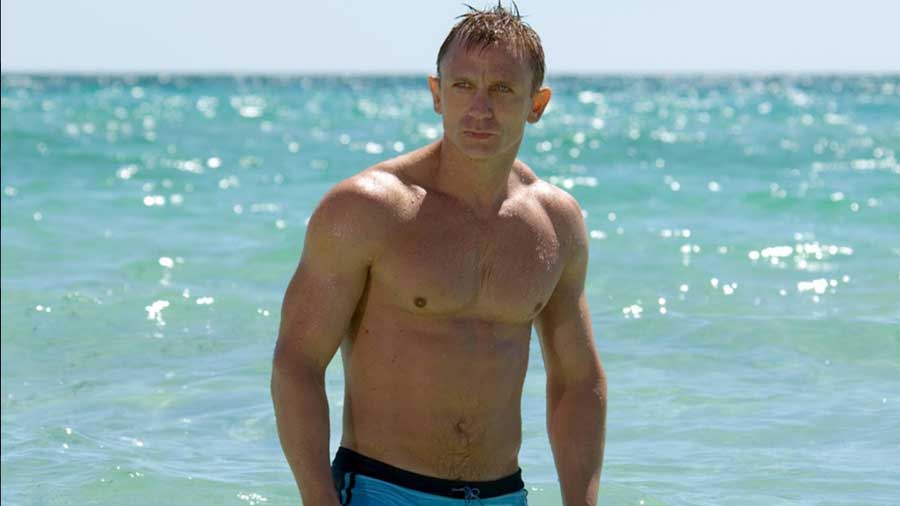 Daniel Craig in 'Casino Royale'
Picture credit: 007.com
When the first trailer for Casino Royale dropped, I watched it with a biased eye (not ashamed to accept it), and said, 'eh so he looks good coming out of the sea in itty-bitty shorts, so what?' I just wasn't willing to give him a chance. When I went to watch the film I was all set to be disappointed, it wouldn't be a new feeling. By the time the first chase sequence was over I had to reluctantly admit that whether Craig was going to be a fine Bond or not, this was going to be a fine Bond film for sure. A Bond film that fits into the world where characters like Ethan Hunt and Jason Bourne were now defining the spy-film genre. Gone was the camp, gone was the swagger and the fantastical had suddenly become more real, with absolutely visceral action (and no more invisible cars!). 
Here was a Bond who was cold and ruthless, yes, but also jaded and world-weary. A Bond who felt heartbreak. A Bond who was human!
'Skyfall' changed it all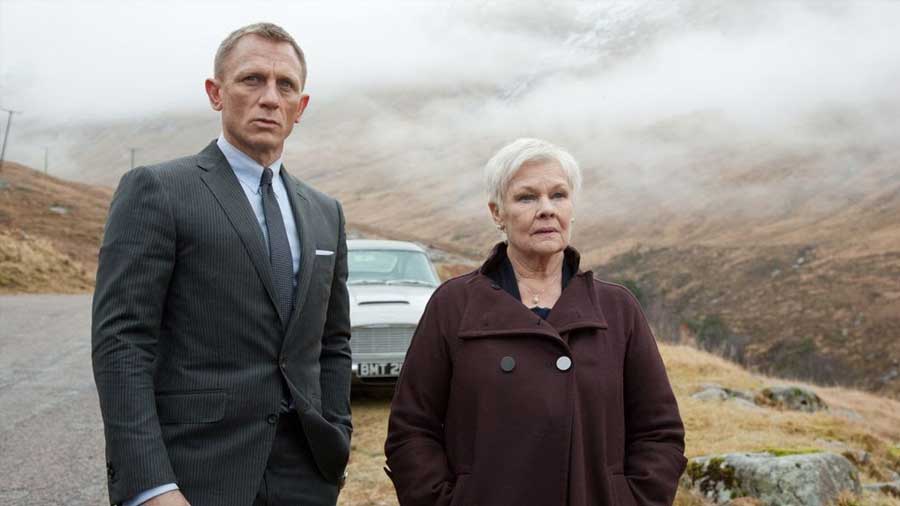 Daniel Craig with Judy Dench in 'Skyfall'
Picture credit: 007.com
I loved Daniel Craig's Bond, but I still wasn't sure I was going to be raving about Daniel Craig as Bond (especially after the blah Quantum of Solace). Till Skyfall. It was the Sam Mendes film that sold me on Craig as Bond. Craig added a complexity to Bond that just hit the ball out of the park. It didn't matter that he wasn't as debonair in a tux as Connery or as charming as Brosnan. For the first time I watched a Bond film and thought who cares about all that. When Bond comes out of self-imposed exile he is older, more troubled, struggling to get back to his best after being out of the game too long and questioning his relevance. Unthinkable for the Bonds of old who could just get on with it no matter what. In this film, Craig made Bond even more relatable than before. Javier Bardem's Raoul Silva (easily one of the best Bond villains) gives Craig much to play off as does Judy Dench as M, her death being the most emotional moment in a James Bond film. 
It took Skyfall, the most un-Bond film of them all, to make me go from 'eww Daniel Craig as Bond' to 'woah Daniel Craig as Bond'. Not even the convoluted, and mostly boring, Spectre could take away from Craig as Bond. 
No matter how many times he said he didn't want to do any more Bond films after Spectre, I wasn't ready to say goodbye to a Bond who finally made sense in a world where spies like 007 are becoming entirely irrelevant. And thank god he didn't bid adieu to the franchise after the disappointing Spectre (or slit his wrists to not do another Bond movie)! Because No Time to Die proved to be the fitting finale for the Daniel Craig era, a first for any Bond swansong. While the film is overly long, with perhaps one of the longest intro sequences, it uses the runtime effectively to wrap up most of the threads that tied all of the Daniel Craig-era Bond films together.
A Bond more vulnerable than ever
In No Time to Die, Daniel Craig gives us a Bond who is more vulnerable than ever, and more importantly, vulnerable in love. He doesn't hide his emotions behind an expressionless mask all the time. He feels his irrelevance, being replaceable as a 007 by a younger, sharper, perhaps better agent, who is black and female! But it also retains the Bond tropes that make the films what they are -- the subtle humour, the pithy one-liners, the martinis, the cars, the gadgets, the gunfights, the tux -- and is infinitely enjoyable as an action flick. Yes, the plot is a little thin and the villain (Rami Malek) underdeveloped, but it showcases what Craig has brought to James Bond to its best, making Craig the only 007 to go out on a high note.
What James Bond used to be in the Connery era is being done better in spoofs, whether it is the utterly ridiculous Austin Powers, or the overly British Kingsman series. Daniel Craig has redefined Bond for the modern generation and set the bar high. I can't help but be worried that the next Bond will fail the new Bond test. Oh, here we go again!