Eshaani Jayaswal's SS'22 showcase 'Sweet Magnolias' is a play of soft hues combined with the designer's signature applique work. Eshaani has given her muses an East-meets-West look, combining traditional jewellery with English tones. Versatile and pretty, you can pick them for occasions other than weddings too. Eshaani tells us more.
Did you have only brides in mind for 'Sweet Magnolias'?
It's for the bride and the bridesmaids and we have got the saris which are for the bride's mother as well the extended family because there are a mix of a lot of silhouettes. There is something for everybody. We have one-shoulder dresses and summer dresses and it is a mix of pieces that people can wear for their baby showers too.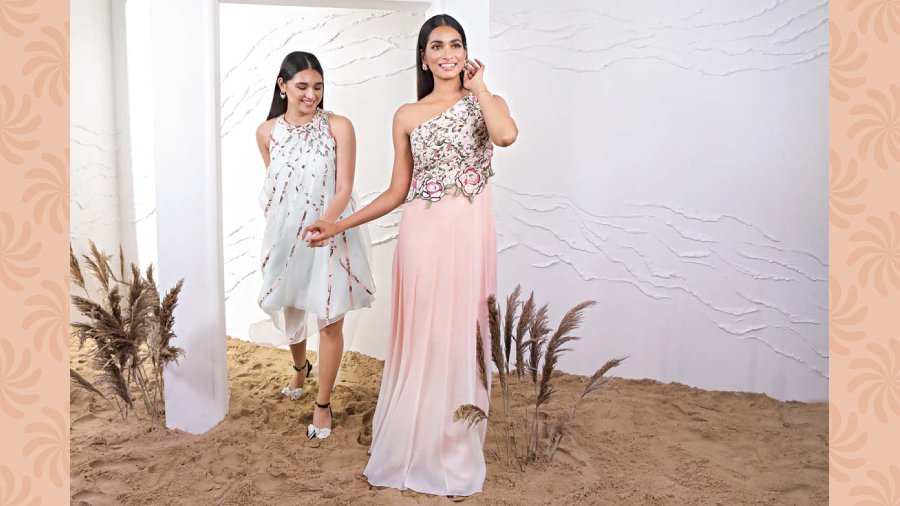 The collection looks feminine and graceful...
It is inspired by the artistry of watercolours and it's got this whole concept of bouffant gowns because that's something I work best with. This time we have added some trails to the pieces also, which are detachable. The base texture is from frescoes and then we've used 3D flowers, French knots and sequins. We used georgette and chiffon for the embroidery... it's got an Irish-English charm to it.
The colourplay was a mix of yellows, blues and pinks. We have named each colour also... Buttercrisp, Lemon Chiffon, Glory-of-the-snow, Brandy Rose, Fairytale Pink, Pistachio... the feeling that the name gives you. It has a vintage charm to it.
We've tried to play with the neckline in a lot of pieces, and done some jackets too. The concept is that of a painting. Every silhouette that you see, it's as if you are looking at a painting, as if the person is wearing a painting and the applique is creating a silhouette on the garment.
We've got bling too but it is not that out there. It's there on the border of the lehnga. We have added watercolour shimmer on the applique, like water sparkling on the surface of it... we took six months to just develop the artwork for it, even the colour setting of it. It had to have that canvas feel. A lot of the pieces are made on net and many on organza.
We have lehngas, gowns, saris. We will be adding new pieces and have started with a 32-piece collection as of now.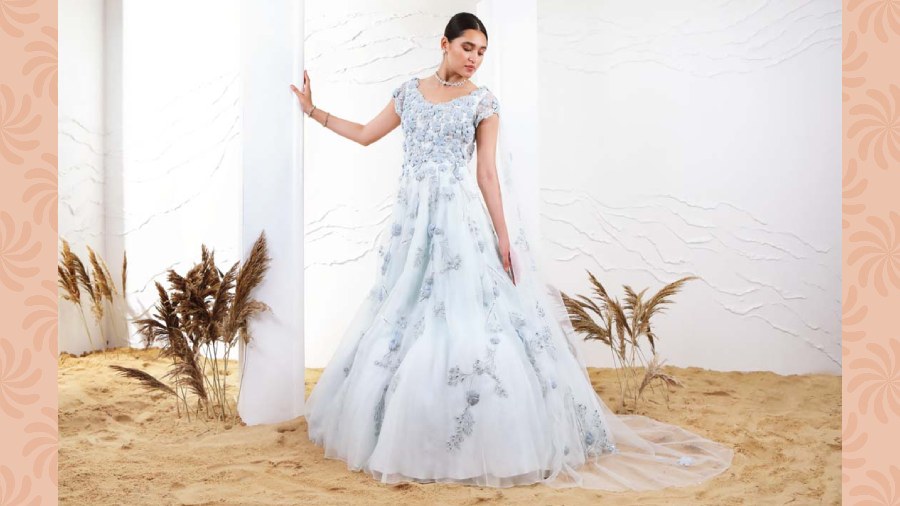 The fusion feel is prominent...
The colours are English, but the concept is traditional. Most Indians think these kind of palettes don't work on their skin type, but it actually looks beautiful on them. We have used three different girls with three different features. And they are all regular-bodied girls.
How are younger girls shopping?
A lot of girls in the 18-26 age group are coming for red-carpet pieces. Maybe the influence is from the younger generation of celebrities. We have tried a couple of silhouettes. We have done monochromes moving into the whole pastel palette.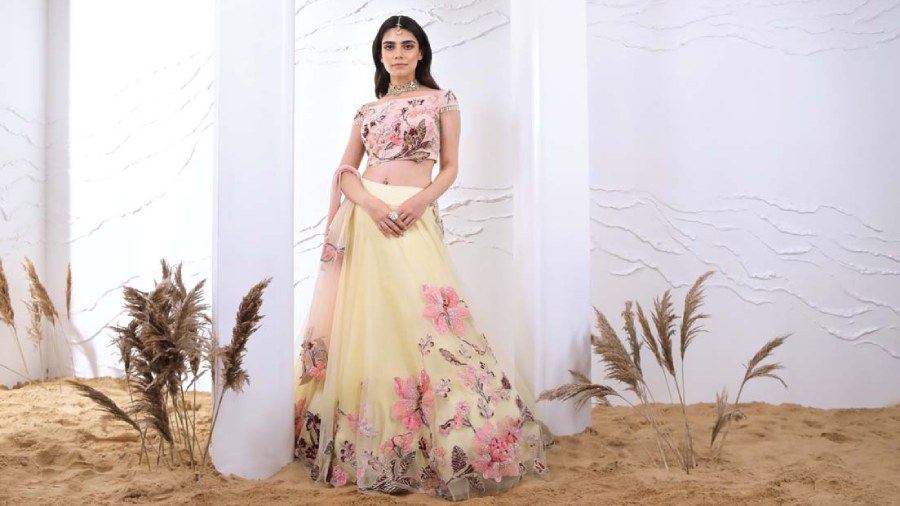 You were saying one of your friends wore a Zara top with her bridal lehnga!
The brides are not stuck up in red any more. They want something which looks different. Now because they have a strong mind of their own, they don't want to stick to what the norm is.
What is your top tip for brides?
Keep your hair simple and clean and your jewellery minimal because otherwise I feel it overpowers the look. A lot of our pieces are actually jewelled pieces. You should first see what colour is working on you. For the first half an hour, we see what colour is working. Keep a piece of jewellery that you can reuse.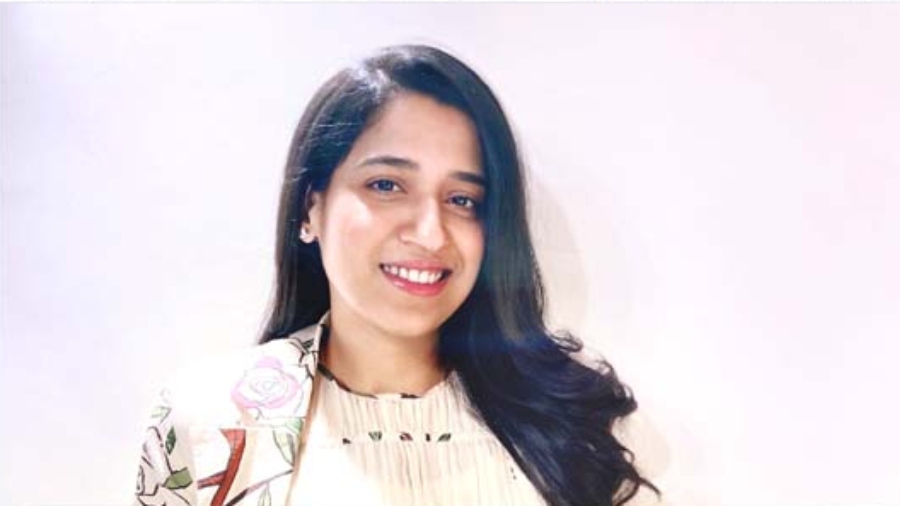 We love how versatile it looks...
You can wear them as separates too. In fact, a lot of our blouses, clients wear with Benarasi saris. The colours are such that you have so many options to pick from.