In case the iPhone is your device, then the Apple Watch is a great companion. We are into Series 7, which is, of course, packed with features and comes with a more crack-resistant front crystal. The idea is to look at the Watch as a wellness device and not just another gizmo to show-off. Further, the Watch and the Health app on the iPhone cannot be seen in isolation. Here we look at some of the features you may not be familiar with on the Watch and the Health app.
Walking Steadiness and fall detection
These are two separate features. Let's first talk about the more recent addition — Walking Steadiness. Anybody with an iPhone can enjoy this health feature, which is particularly useful for older adults. It uses metrics like walking speed, step length, and the time both feet are in contact with the ground to monitor how stable a user is. All this can be measured on the iPhone since the metrics have to be calculated from as close to the hip as possible. To turn the feature on your iPhone, open the Health app, then tap Summary. Scroll to Walking Steadiness Notifications, then tap Set Up. Follow the onscreen prompts to confirm your Health Details, learn about Walking Steadiness Levels, and turn on notification.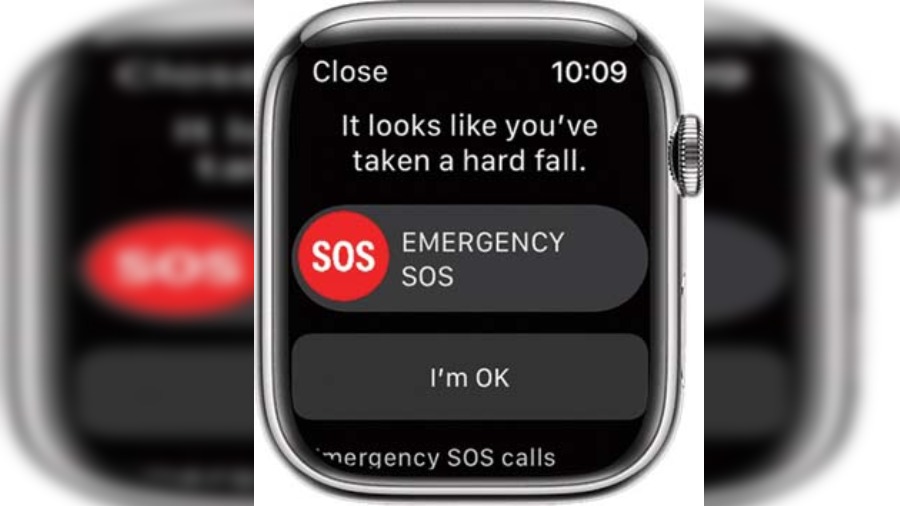 Emergency fall detection
As for fall detection, use the Apple Watch. If Apple Watch SE or Apple Watch Series 4 or later detects a hard fall, it can help connect you to emergency services if needed. Last year, the company added to the Apple Watch a feature to detect falls from bike when riding.
Menstrual cycles
Women can use the Health app on the iPhone to track menstrual cycles and predict the next period and fertile windows. Also possible: Keep a log of your period flow level and symptoms that you want to share with your doctor. Also, factor in things that might affect your fertility window, like pregnancy or contraception. As you log information about your cycle, the app will predict when your next period will begin and send you notifications on your iPhone and/or Apple Watch.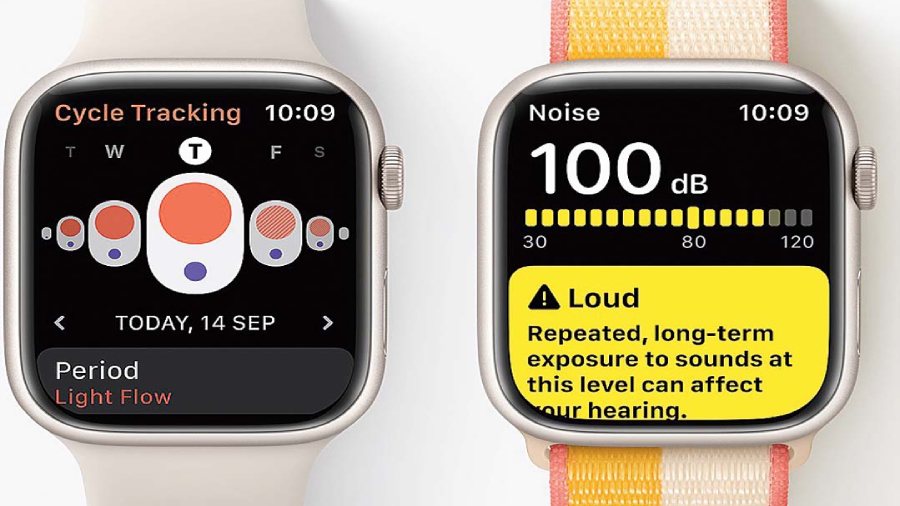 Cycle tracking
Heart Rate Variability
The Apple Watch is about pointing you in the right direction when it comes to the heart. Obviously most users can't make sense of every detail that the wrist companion captures but it's good to check with the doctor if there is a warning. One of the important sections in the Heart category on the Health app is Heart Rate Variability.
The optical heart sensor in Apple Watch uses what is known as photoplethysmography. Though it's a mouthful, the technology is based on a simple fact — blood is red because it reflects red light and absorbs green light. Apple Watch uses green LED lights paired with light-sensitive photodiodes to detect the amount of blood flowing through your wrist at any given moment.
The optical heart sensor can also use infrared light. This mode is what Apple Watch uses when it measures your heart rate in the background. Apple Watch uses green LED lights to measure your heart rate during workouts and Breathe sessions, and to calculate walking average and Heart Rate Variability. Many health and fitness professionals consider HRV as an important metric to know when your body needs rest or is ready to perform as well as offer insight into the condition of your autonomic nervous system.
ECG app
A couple of years ago, we spoke to R. Rajhans, a retired pharma professional, who was slightly hypertensive, but couldn't travel to the doctor to get himself checked because of the lockdown. The ECG report on the Watch can show either Normal Sinus Rhythm (heart pumps to a steady beat) and Atrial Fibrillation or AFib (indicative of heart anomalies). For him, around 20-25 ECGs were showing signs of AFib. Twice or thrice, in the middle of the night, he was getting arrhythmia signals or irregular heartbeats. It was a critical indicator. An interventional cardiologist asked him to get an echocardiography done and diagnosis showed that he had low ejection fraction and was required to undergo surgery.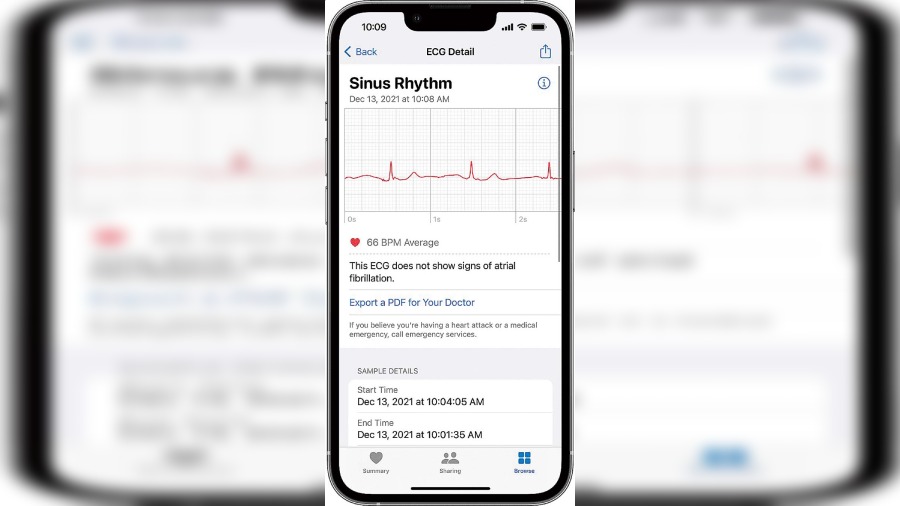 ECG aap
To enable irregular rhythm notifications, make sure that the software on your iPhone and Apple Watch is up to date. On your iPhone, open the Health app. Tap the Browse tab, then go to Heart > Irregular Rhythm Notifications. Once enabled, you can turn irregular rhythm notifications on or off in the Apple Watch app on your iPhone: Open the Apple Watch app, tap the My Watch tab, then go to Heart > Irregular Rhythm.
Blood oxygen measurement
Blood oxygen readings is an important indicator of wellness but it's necessary to have context. This is something you need to remember while using the feature on any smartwatch. Measuring SpO2 level started with Apple Watch Series 6 in 2020, so why talk about it now? Because many people are upgrading from Series 4 and 5. Continuous recording of data can be interesting and that's where the Watch steps in. Update your iPhone 6s or later to the latest version of iOS and also Apple Watch Series 6 or Series 7. The Blood Oxygen app on your Apple Watch will occasionally measure your blood oxygen levels if background measurements are on. This will usually happen when you are not moving. In case you are looking at a device to measure only blood oxygen, then get a pulse oximeter.
Mindfulness
WatchOS 8 has an updated "Mindfulness" app with a 'Reflect' feature that offers some interesting prompts to reflect on, like "Recall a challenge you've overcome". It's a companion to the 'Breath' feature.
Sleep
When it comes to sleep tracking, few smartwatches come even close to the Watch. You can create multiple schedules — for example, one for weekdays and another for weekends. When to turn on sleep mode, it limits distractions before you go to bed.