Call it crazy or crazy cool. CES, the annual tech show in Las Vegas, is known for presenting cutting-edge technology, many of which make it to the public domain. There have been several launches at the ongoing show but it's laptops that have caught our attention.
Dual-screen laptop like no other
Foldable PCs are coming up in a big way. Asus' Zenbook 17 Fold OLED was the talking point of 2022. It's once again Lenovo's time. The company's Yoga Book 9i is unlike any other and it holds the promise of being useful.
At a glance, the Yoga Book 9i looks like a typical laptop but on opening it up, you get two 13.3-inch 2.8K OLED displays. So there's no room for a physical keyboard on the body of the device. To make up for this, Lenovo has a range of bundled accessories including a folding kickstand, a detachable Bluetooth keyboard and a stylus.
Once propped up on the kickstand, the laptop's displays can be positioned either side-by-side or stacked, giving the user plenty of vertical screen real estate. Add a Bluetooth keyboard on a table and you have a device that's like a portable all-in-one desktop.
The two OLED panels support 2.8K resolution, HDR, multitouch gestures, and are of the same size (13.3 inches with a 16:10 aspect ratio for more vertical space).
There are software tricks to make the device special. When the screens are stacked on top of each other, you can tap five fingers against the screen to span a single window across displays. Or flick your finger to send an app from one window to the other.
The retail version of the YogaBook 9i will come out in a few months and it will cost around $2,000.
Glasses-free 3D imaging from Asus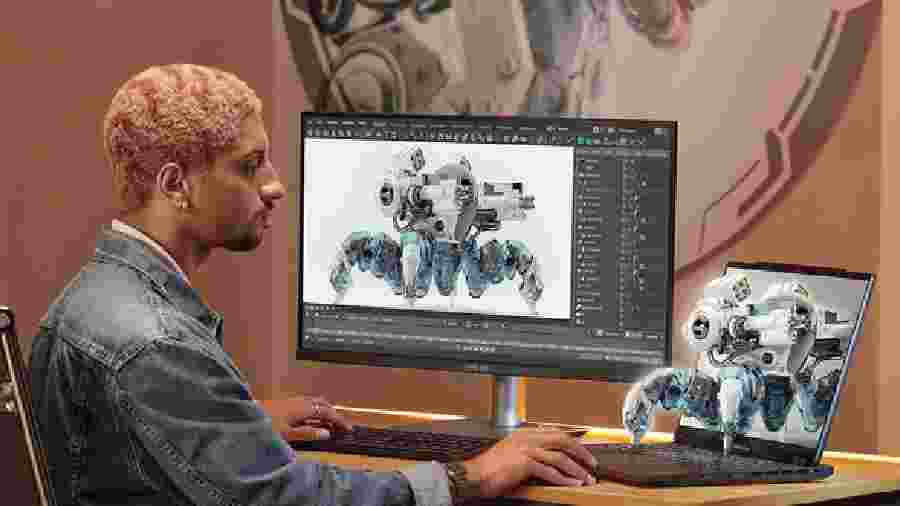 Spatial Vision from Asus
Glasses-free 3D has been a dream for many laptop manufacturers, especially those focussed on the gaming segment. A couple of years ago, Acer added a laptop with a Spatial Labs glasses-free 3D screen. The ConceptD mobile workstation line was quite a success. It's Asus' turn. The company has announced its 3D panel for a couple of creator-focused laptops. The difference is that Asus is using OLED, which offers high contrast and fast-pixel response time. In other words, there will be less ghosting than what is seen on IPS panels.
Spatial Vision from Asus is a "glasses-free (autostereoscopic) 3D OLED technology". The screen is 3D, has 3.2K resolution and comes with a 120Hz refresh rate. An important part of the technology is eye-tracking. Paired with a lenticular lens, the display can produce a defined image for each eye creating an autostereoscopic 3D image. They render separate images for each eye and follow the position of your head and eyes to adjust them accordingly.
The idea is to offer a realistic experience for creators working with 3D models and content. The Asus panels can be used by two people at once. "This glasses-free 3D OLED technology integrates with the exclusive apps in the ASUS Spatial Vision Hub, which allows users to watch 3D videos and movies, play 3D games, and enjoy 3D model visualisation or content creation, while also offering unlimited potential for developers to build their own ecosystems," says Asus.
Interestingly, the technology is not just for the company's high-end models. One of the first laptops that will receive this screen is the Vivobook Pro 16X 3D OLED, a
16-inch laptop for creators. For those who are planning to buy a higher-end system, Spatial Vision will also be on the upcoming ProArt Studiobook 16, offering up to 64GB of upgradeable memory.
Disappearing trackpad on LG Gram Style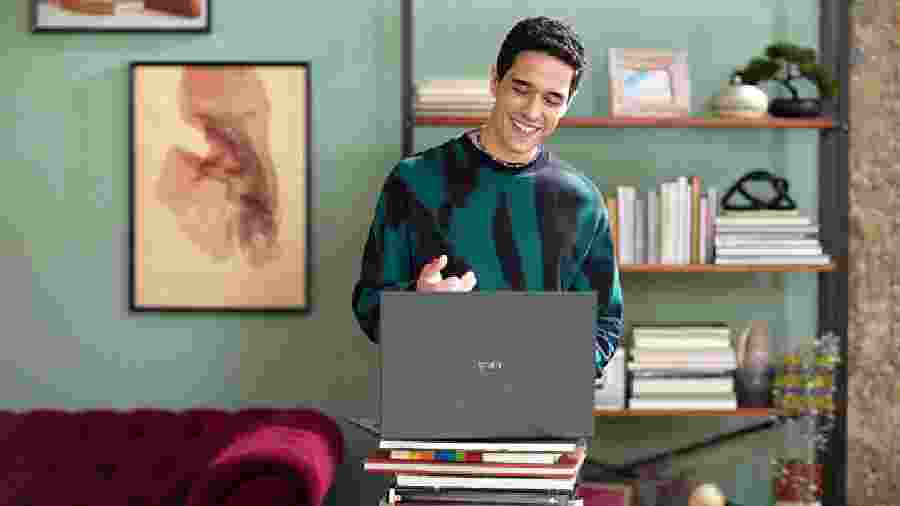 LG Gram Style
LG has done away with a traditional trackpad and instead put a haptics touchpad in the area below the keyboard. The difference is that there's no artificial outline for the touch area. So, it's just flat metal and when you go to use the touchpad, the left and right boundaries light up. The second feature is the weight. Coming in at only 2.2 pounds, it's lighter than the M2 MacBook Air, which weighs 2.7 pounds. The device comes with a 13th Gen Intel Raptor Lake Core chip and Intel Iris Xe graphics.
Big is beautiful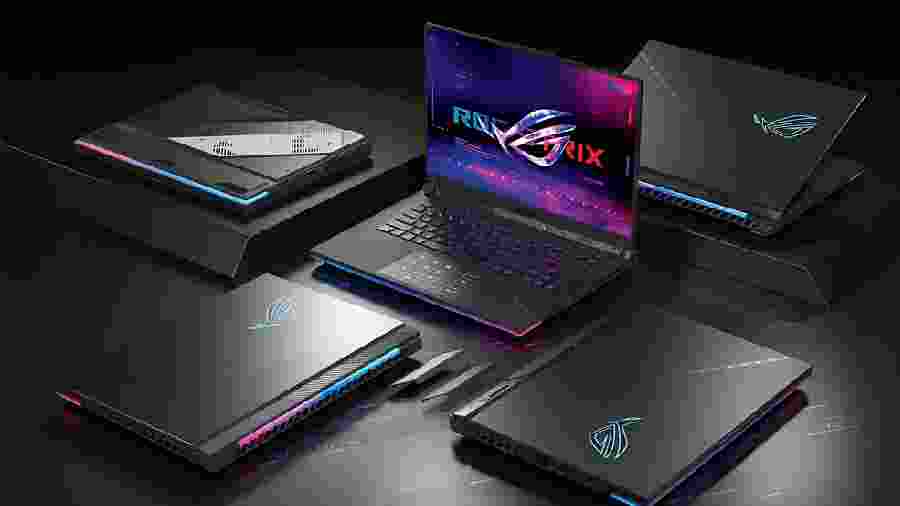 ROG Strix G18
Alienware, Razer, Asus, Acer… all have announced 18-inch gaming laptops. This goes against the trend of moving towards thinner, lighter and even smaller. CES saw announcements for ROG Strix G18, Alienware M18, Predator Helios 18 and the Razer Blade 18. Razer is known for coming up with thin and light gaming laptops but this is an exception. With Intel pushing its 55W 13th-gen HX processors more than before, having a larger laptop helps. Nvidia too is pushing power-limit barriers with its new RTX 4090 (even though it's power efficient) for gaming laptops. Despite the arrival of several 18-inch laptops, there are also smaller designs, like the updates to ROG Zephyrus G14 and Alienware x14.