The Jaipur Literature Festival makes a brief appearance in Monica Ali's devastatingly honest and bright new novel Love Marriage (Virago; Rs 899). The author of Booker prize shortlisted novel Brick Lane, Ali's works have been translated into over 26 languages. Needless to say there was something poetic about catching the author live on the online sessions that preceded the physical event at the just-concluded Jaipur Literature Festival 2022. She was in conversation with author and journalist Bee Rowlatt to discuss what it means to love as a Muslim second generation immigrant in England.
Love Marriage is a gripping novel where the thrill of dramatic familial ties keep you hooked. Yasmin Ghorami, a doctor in the making in a geriatric ward, is the daughter of Shoukat Ghorami, also a doctor who struggled his way up from selling tea in the streets of Kolkata to the life of a responsible man of family and medicine in London. She is engaged to be married to yet another doctor Joe Sangster, son a fiery feminist writer and activist, Harriet. Yasmin and Joe's families couldn't be more different than each other with Harriet welcoming Yasmin's mother Anisah into her life of opulence and privilege, driven more by a colonial curiosity than warm familiarity. As the two families collide into a chaotic whirlwind, long-held family secrets threaten to spill out as the individuals struggle and reconcile with their sense of being.
Ali is brutally honest in her prose, which is simple and yet burdened with the pressure of racial differences. Yasmin's younger brother Arif finds himself blaming a grave racial incident as the cause for his inability to succeed in life. He firmly believes it is his name that deters him from securing a good job and that his degree in sociology has very little to do with this. His erudite doctor father urges him to pick up a vocation more suitable for the job market, invoking brown parent ideas that feel all too familiar.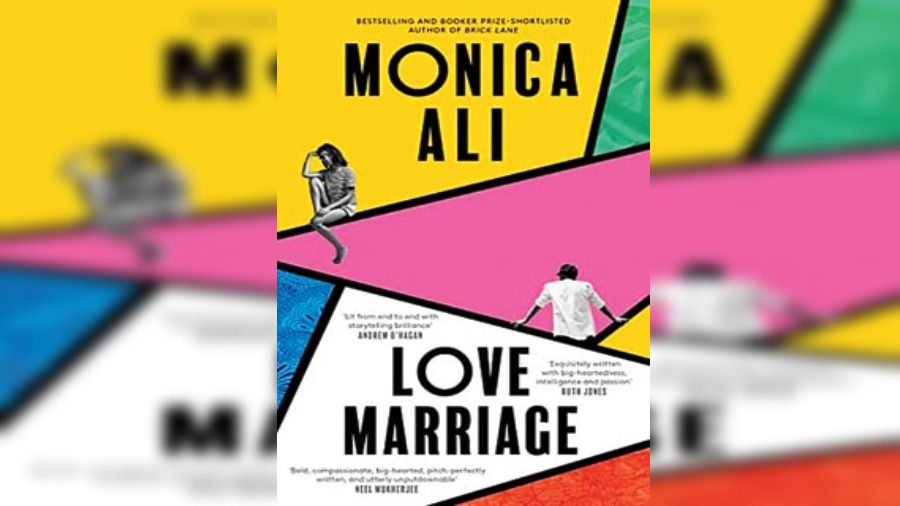 Strewn with Bengali phrases, here is a glimpse at British life as witnessed through burdensome colonial glasses. Exploring the concept of a love marriage, this book is a macrocosmic look at dysfunctionalities we come to appreciate as 'normal'. "It is always the characters that appear as the central point to my stories and these characters led me to explore the celebration of a marriage to explore the lens of familial and societal rituals," Ali said at her session at JLF 2022.
Yasmin's genteel character is encumbered by fear –– fear of her parents meeting Joe's mother resulting in the most embarrassing clash; fear for her brother's future; fear of her father's wrath that she is often unable to comprehend and fear of walking towards the future, ill-equipped. There is a sense of familiarity born with the protagonist of Ali's tale because of the disproportionate pressure she put on herself in her life. "She is on a journey towards understanding and empathy for people, upon the realisation that lives are way more complicated than she can comprehend," Ali said.
Islamophobia forms a deep-seated branch on which the novel rests and Ali uses various plot interventions to highlight the same. Harriett is seen to be pushing for a nikah or a traditional Muslim wedding ceremony that she graciously offers to host in her garden, much to the excitement of Anisah Ghorami and the chagrin of the Ghorami father-daughter duo. However, this need in Harriet isn't stoked from her love or care for the new family associations and is instead a way to flex over her white friends. Ali's narrative is fluidic in nature where even grievous twists are cushioned in a soft blow, begging acceptance more than rage from the reader. We couldn't stop till we had reached the last page of the novel.