Indian weddings can hold great sway over even those with two left feet. Such people wouldn't want you to look at the wedding videos a few years down the line but when the ceremony is on, they just can't help but dance to something like Aj mera jee karda with the gusto of a cat on a hot tin roof.
The problem is that we can't find the right song when we need it. It's usually hiding under different playlists or we may not remember the names of the albums that will get enough feet on the floor. Apple Music has a solution: A Super Room called Shaadi Mubarak, where songs connected to weddings can easily be accessed.
'SIMPLIFYING ONE'S JOB'
Take the example of Asees Kaur, the singer who knows a thing or two about making people dance as if there's no tomorrow. Her latest songs — Kashni and Maaye ni — are part of the EP, The Marigold Project. It's a collection of six Punjabi tunes that focus on different aspects of a typical north Indian wedding.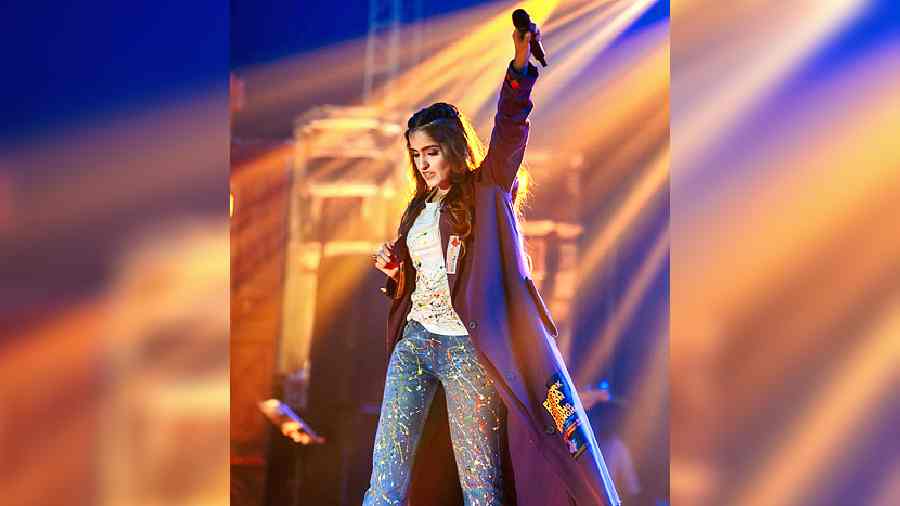 Asees Kaur
"I feel Apple Music has come up with a great initiative. When you open the app, you will see a Super Room named Shaadi Mubarak, and it has all the (wedding) songs, specially curated for listeners. Apple Music is really good at simplifying one's job, in this case, the shaadi playlist," says Asees.
She has received help from producer Akshay Raheja and singer-songwriter IP Singh. The Marigold Project did not start as a wedding-themed offering but ultimately became one. The duo of Akshay and IP pitched Kashni and a few other tracks to Sony Music India's A&R head, Jagjit 'Jaggi' Bhogal in early 2021 and six months down the line, after brainstorming, the team settled on making a wedding-themed album. Usually, Bollywood films offer a wedding song or two every year, so why not come up with a concept album?
For Asees, the process of recording a song begins with connecting to the lyrics and the emotion it conveys. "I visualise it in my head. So when I was singing Kashni, I thought of a beautiful interaction between a boy and a girl."
'WEDDINGS ARE AT THE BACK OF OUR MIND'
As excited as Asees is Dhvani Bhanushali, who has a new EP crafted around wedding songs. Lagan has five tracks and the opening song — Preet — has a video that has crossed four million views on YouTube in just a month.
"Lagan has a wedding theme to it, but at the same time, it also takes you through the different phases of falling in love. The song Preet is about when you're head over heels in love with someone. I've been to somany weddings, and every time the bride walks in, there's usually this one song that plays," says Dhvani.
The 24-year-old singer thinks Shaadi Mubarak is a helpful Super Room on the music streaming platform. "Weddings are almost always at the back of our minds. Indian weddings have such a beautiful flow and there are so many functions involved. Apple Music has done an amazing job when it comes to offering readymade playlists to use during a function. I think a lot of couples will find it useful."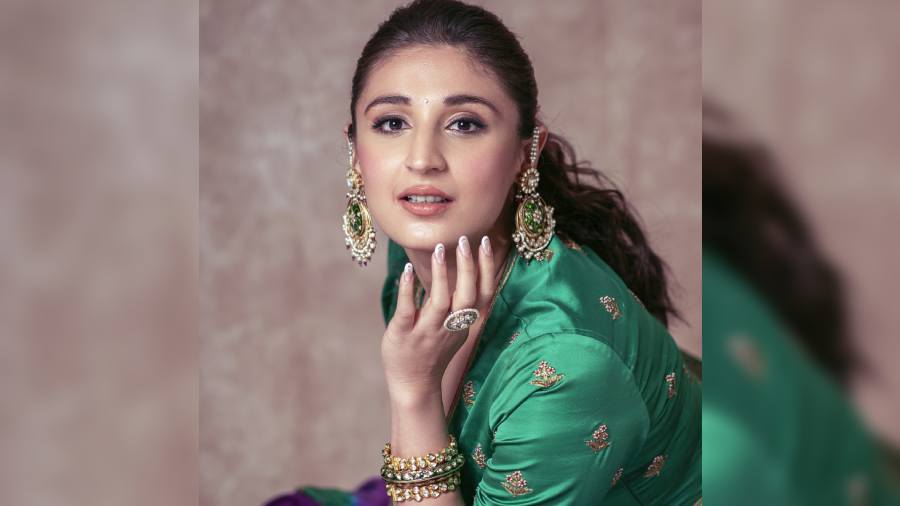 Of course, there are several other features on Apple Music that people are constantly talking about.Take the case of Spatial Audio, which has changed the way music is experienced.
"I think Spatial Audio is a milestone when it comes to audio consumption. It puts the listener in the middle of a song, exactly how the producer wanted. The depth of every musical instrument can be experienced and the whole thing is so immersive," says IP Singh.
Akshay agrees: "Say a producer wants a certain instrument to be heard at 45-degree angle on the left ear. That can be delivered. Apple is constantly pushing the envelope."
Now that there's some push to encourage independent musicians, we should see a lot more music that's not a part of Bollywood. "Film music is doing great and I appreciate that very much. At the same time, I feel artistes will lose their freedom of expression if they don't release their own music. I think the independent music wave is getting bigger," says Dhvani.
Well then, you know where to get the wedding party started — visit the Super Room for a memorable vibe.