The City of Joy is where adrenaline meets heritage in a delightful fusion. Nestled on the banks of the mighty Hooghly River, this vibrant metropolis has long been celebrated as the cultural capital of India. Traditionally, Kolkata has been a melting pot of sports. From the roaring chants at the Eden Gardens during cricket matches to the symphony of cheers that reverberates through the Salt Lake Stadium during football clashes, the city has always had an insatiable appetite for athletic spectacles. While it has been steeped in the glory of cricket and football for decades, a new phenomenon is sweeping through the city, capturing the hearts and minds of its passionate inhabitants.
As Formula 1 (or F1) takes its place in this illustrious tapestry, Kolkata is ready to embrace the roar of the engines. As the streets of this city embrace the thunderous charm of F1, My Kolkata dives deep into the reasons behind its surging popularity and to hear what the people of Kolkata have to say about this exhilarating addition to their sporting landscape.
'The adrenaline of seeing cars fly by while trying not to clash into one another'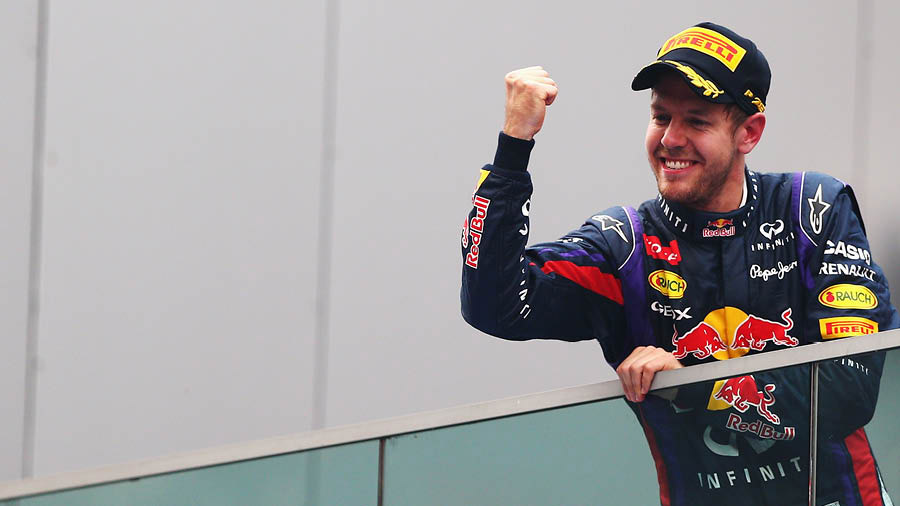 Sebastian Vettel won all three races for Red Bull at the Indian Grand Prix at the Buddh International Circuit between 2011 and 2013
As a young observer, Patrali Ghosh's tryst with F1 began during India's hosting of the sport in 2012 at Noida's Buddh International Circuit, a memorable event where Red Bull Racing's Sebastian Vettel emerged victorious. However, it was not until the pandemic in 2020 that Patrali fully immersed herself in the world of F1. In the midst of uncertainty, Patrali and college friends formed a WhatsApp group named "Verstappen vs Leclerc" to ignite the F1 passion in others. Patrali further added how "having nothing to do during that period, I moved towards spending my weekends watching 20 high speed cars loop around a circuit. What I didn't realise was how addictive it was, the adrenaline of seeing cars fly by while trying not to crash into one other".
Another resident of Kolkata, 22 year-old student Avirup Das Gupta, discovered his passion for the sport towards the end of 2016, a season that saw Mercedes' Nico Rosberg clinch the championship before surprising the world by retiring. The anticipation surrounding Rosberg's retirement and the buzz it created set the stage for a fascinating season to follow. Initially, the live races seemed overwhelming as the intricacies of the sport seemed hard to understand. However, with each race, the puzzle pieces started to fall into place, and the sport became increasingly familiar. One driver who particularly captivated Avirup's imagination was Lewis Hamilton, not only for his incredible skills on the track but also as an embodiment of the rewards that hard work can yield in life.
While race headlines or controversies regarding the sport often grab attention, not everyone's introduction to F1 is fueled by such external factors. For many enthusiasts in Kolkata, their journey into the world of motosport was a personal one, driven by, say, not getting hold of the TV remote one afternoon. Such was the case for Ayush Singh, presently a class 12 student. When asked about what ignited his passion for the sport, he replied: "I guess you could say my sister got me into it. One day my sister and I had a fight over who'd get to watch TV. I wanted to watch a football match and she wanted to watch an F1 race. Obviously, she won because she is the favourite child, and so I was forced to watch F1. Instantly, something clicked. I realised F1 isn't just about going as fast as possible in a straight line or something like that. It's a lot more complex."
How 'Drive to Survive' proved to be a gamechanger
Finding interest is one thing and keeping up with a sport that proceeds, quite literally, at breakneck speed, is another. For a sport which does not have ample representation from India in terms of both drivers and venues (India has lost both its F1 team called Force India and its spot on the race calendar in recent years), it is hard for it to find a sustained following among the residents of the country, let alone in Kolkata. The problem of finding a common ground in order to keep the interest alive was solved with Netflix's Drive to Survive. The show proved to be a gamechanger by aiding a better understanding of F1 and also delving into the personal and behind-the-scenes aspects of motorsport.
The series not only kept the existing fanbase engaged but also acted as a catalyst in drawing new ones. Like Ayush said, Drive to Survive made him and others realise how complex the sport actually is and how much work goes into winning a single race.
What is the future of the sport when it comes to Kolkatan and Indian audiences? There are divided opinions among those in Kolkata about where F1 is headed. There is an acknowledgment among enthusiasts like Patrali and Avirup that it may never attain the same level of prominence as sports like cricket. The sport's expensive nature, both for drivers and fans, poses a barrier to wider accessibility and widespread popularity. Patrali rightly points out that even if India were to host a Grand Prix in the future, the financial strains associated with travelling and watching a race live could draw a line for many. Avirup adds that F1 is still considered an elitist sport, catering more to acquired tastes rather than being embraced as a sport for the masses. To put things into perspective, the costs of wanting to be an F1 driver from India would be so astronomical as to not have a clear roadmap at all.
The first step towards F1 becoming a major sport in India is to have a proper broadcasting system in place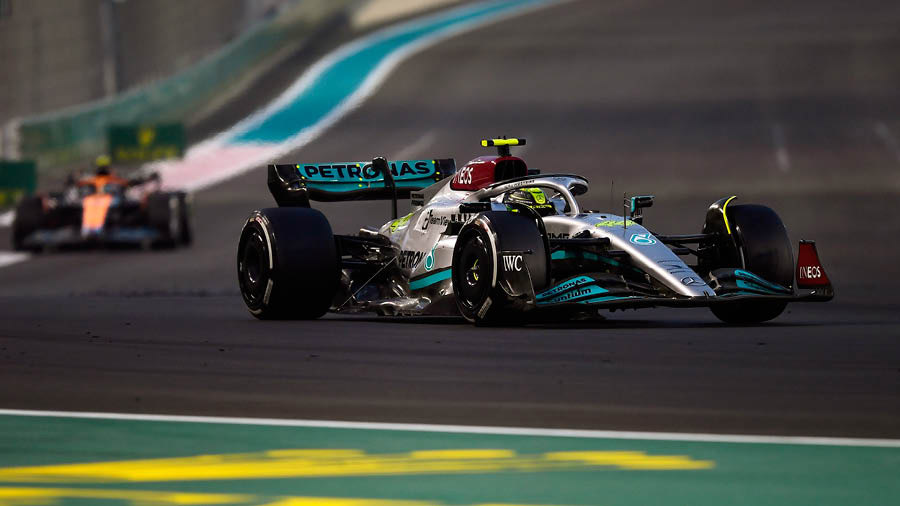 F1 currently has no official broadcaster in India, meaning Indians have to pay a hefty price to see the likes of Mercedes in action
Nonetheless, there is also optimism and hope expressed by individuals like Ayush who believe (and hope) that with its growing fanbase in the country, the pinnacle of motorsport can return to India. He even dreams of seeing an Indian driver behind the wheel of an F1 car someday.
I personally believe that the first step towards F1 becoming a major sport in India is to have a proper broadcasting system in place. For the sport to be able to reach the masses, it needs to be accessible to the people. What one needs to keep in mind is that students and the youth constitute the majority of fans. Realistically speaking, they will not be able to cash out close to Rs 2,500 a year on subscriptions (through F1 TV, since India has no official broadcaster of its own) to watch a single sporting event. To reach a wider audience in this country, one needs to be able to connect to it. This is what has set cricket, football and even hockey apart from motosport.
In the ever-evolving landscape of sports in Kolkata, F1 is gradually carving its own path, much like it has done in the rest of the country. F1's unique blend of technology, skill and drama makes it a compelling package for sports lovers in the city, but there are still many more laps left before this burgeoning sport can see the chequered flag in Kolkata.