Virtual sizing charts may not be great shopping allies, but that shouldn't necessarily lead you to tiny trial rooms with poor ventilation. Splurging on good denim is the ultimate form of self-love, but why should you step out when you can get the denim of your dreams delivered to your doorstep? 
Let these Tollywood icons help you sort your ideal denim type just in time for the big Pujo binge shopping:
If it's good enough for Mimi Chakraborty and Kendall Jenner, it's good enough for us. Go as snug as you want with these high-waisted, hip-huggers. They pair well with tees, dressy shirts and even crop tops, and give you a leaner silhouette.
Skinny and slim-fit jeans may appear similar but they are designed quite differently. Slim-fit denim is more versatile and can offer a sleek fit while incorporating a lived-in look. If you don't want your jeans to be very snug around your thighs or ankles, go for slim-fit options that make for great wardrobe staples.
This ultra-laidback fit makes you the coolest person in any room or any pandal for that matter. Boyfriend jeans are designed to have a relaxed fit, and often feature a cuffed hem and frayed finish. They're transitional and give off a high-street vibe if paired right. Style your boyfriend denim with a fitted top and mules for a day out, or heels for a date night!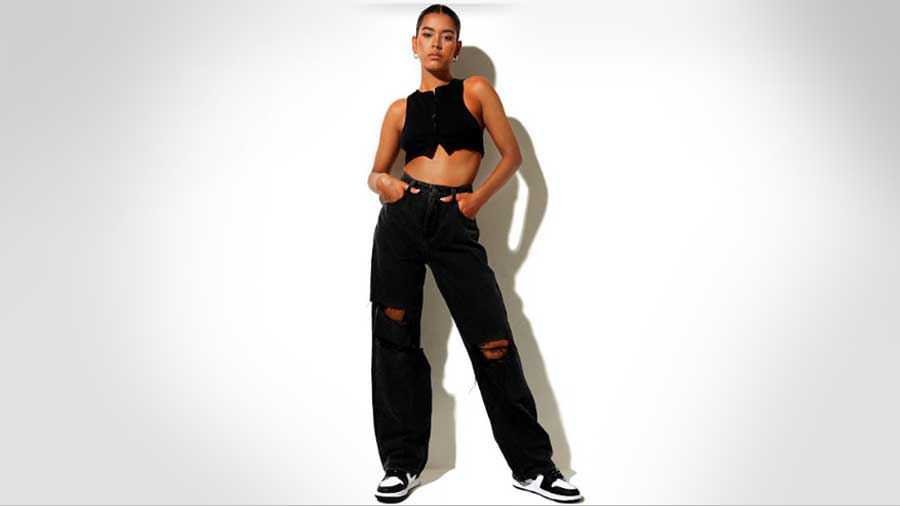 Boyfriend Jeans from Off Duty
Off Duty's website
These jeans offer the best of both worlds—snug around the waist and thighs with a flare around the ankles! They have a vintage charm and are very flattering when worn with heels!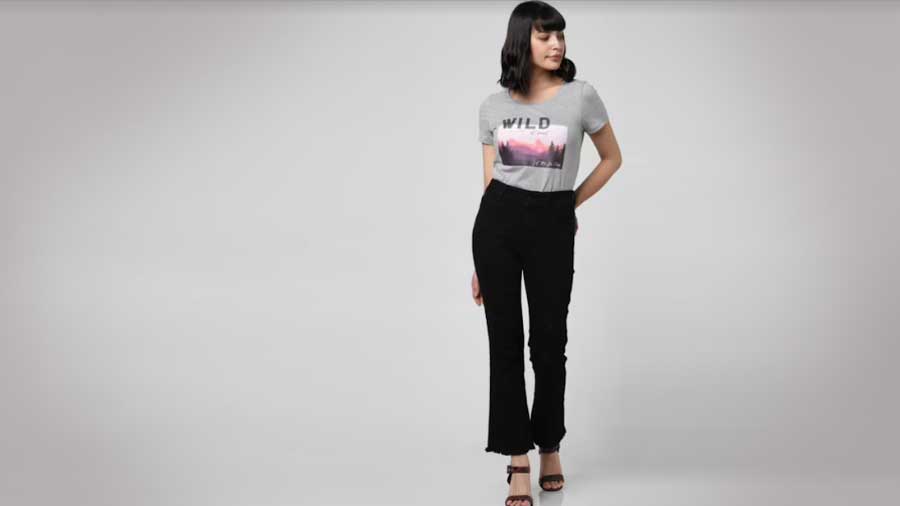 Bootcut Jeans from Vero Moda
Vero Moda's website
This classic silhouette looks good on everyone; it's typically low-stretch and has some room around the thigh which makes it great for day-wear. Sizing down often works wonders for this fit. 
These retro wide-legged jeans are a great way to zhuzh up an outfit. They don't need breaking in and usually have a flare from the thighs and get wider around the ankles. Always pair it with heels to make the most of the dramatic silhouette!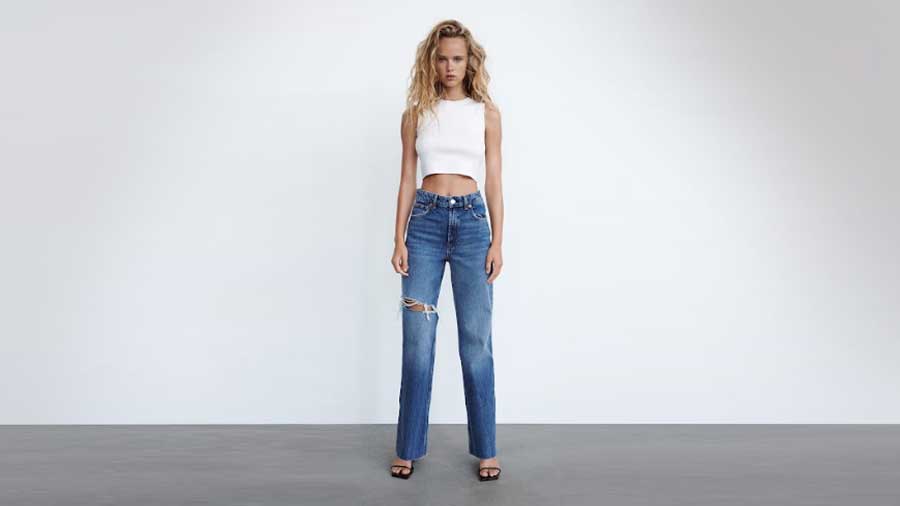 Wide Leg Jeans from Zara
Zara's website
Just as trustworthy as moms, this off-duty, high-waisted fit can take you anywhere from errand runs to EDM rooms. They're loose around the thighs and are tapered around the ankles, giving off an illusion of a well-fitted look while retaining a relaxed vibe. Style your mom jeans with tops and t-shirts tucked in, it helps balance out the baggy bottoms. Wear boots or sneakers to complete the look!
This menswear-inspired fit is loose around the thighs and tapers towards the ankles which makes it workwear-friendly. Stone-wash or light-wash varieties work great on this fit. You can wear it with a simple tee, a semi-formal shirt or dress it up with a fitted blazer!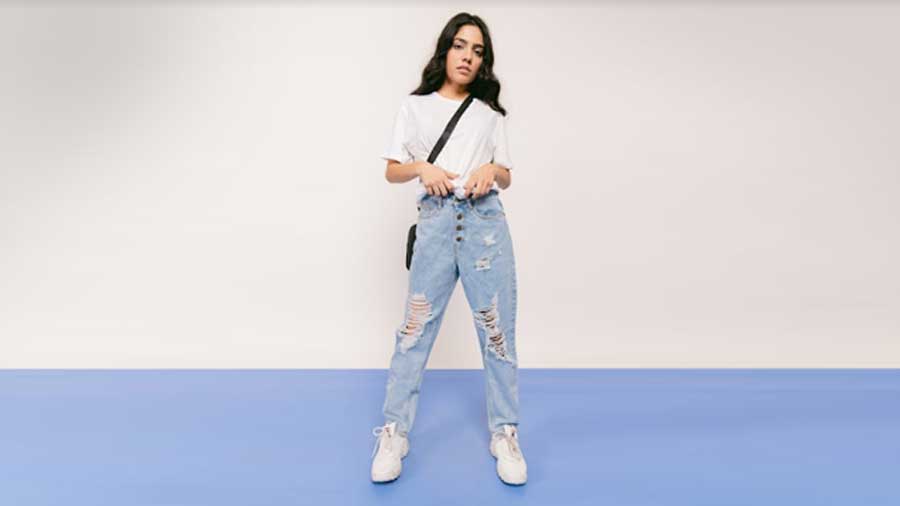 Carrot Jeans from Freakins
Freakins' website
This post-lockdown staple can be the ultimate statement; they're grungy, dynamic and the suspender-bib format makes works for all body types. Wear denim dungarees with a strappy top, or a cropped t-shirt, to show off a little skin at your late Nabami dinner.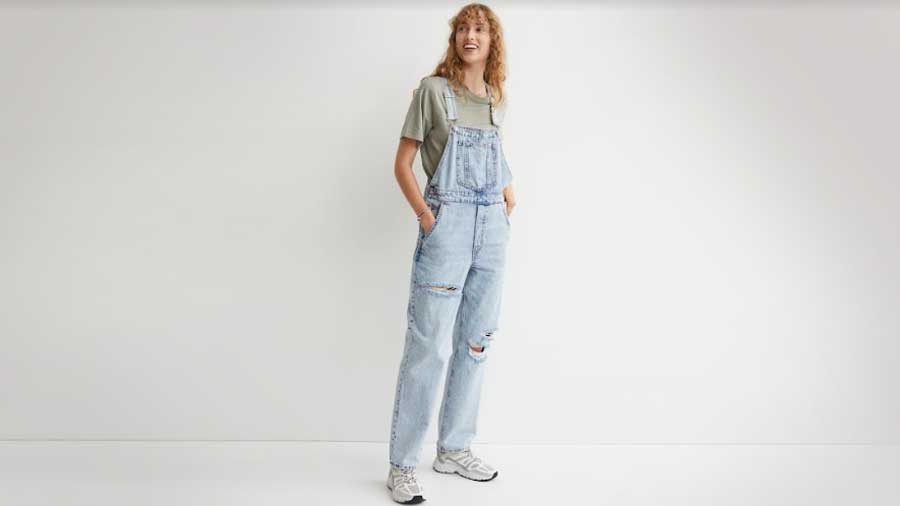 Dungarees from H&M
H&M's Website