The pandemic's stay-at-home lifestyle has pushed people to choose comfort styling in the last two years. As a result, many of the fashion trends from the '90s have made a comeback post the pandemic. One of the trending silhouettes that's back from the '90s is wide-legged pants. Be it the flared style or parallel pants, it's all the rage these days when it comes to choosing bottom-wear. The versatile silhouette can be donned for any occasion or situation, from formal meetings to parties for channelling a stylish, confident look. Tolly actress Susmita Chatterjee sports the looks for The Telegraph in this special shoot at Marbella's pretty Hindustan Park outlet.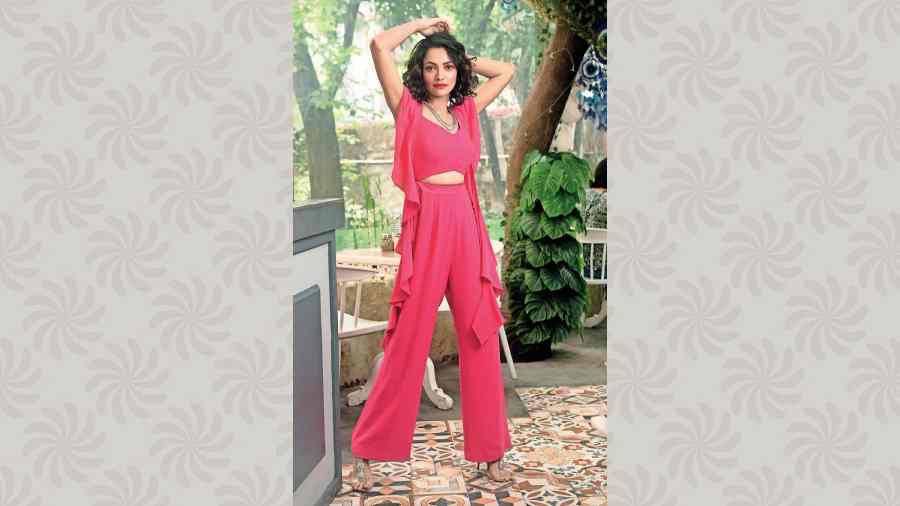 Susmita channelled a pretty and chic look in this hot pink double georgette jumpsuit from Varnika Sangoi, designed with a wide-legged silhouette, cut-out waist and a pleated jacket with a ruffled drape stole adding a fun factor to the vibrant and confident look.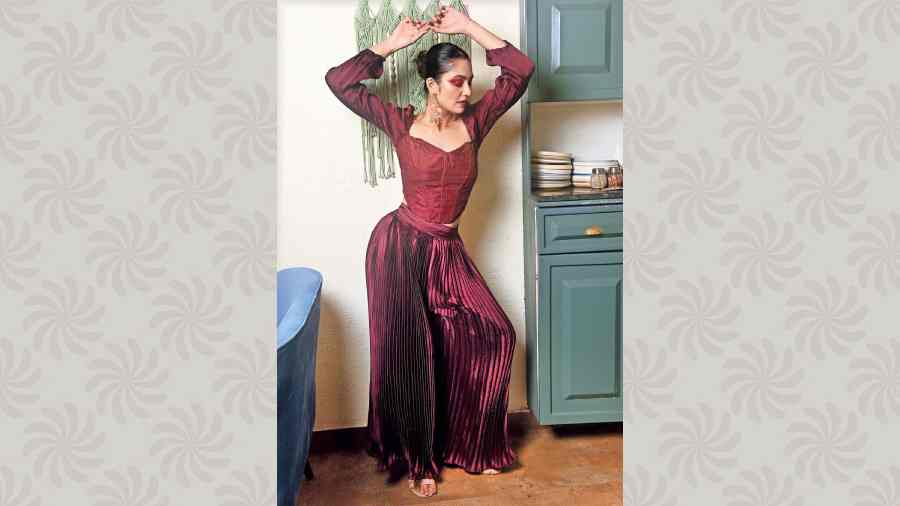 A party-perfect look! Susmita wore a pair of pleated wide-legged pants in satin from Urban Pataka that add drama to the look, paired with a trendy silk corset top with organza sleeves. The bold eyes and lips enhance the glam factor.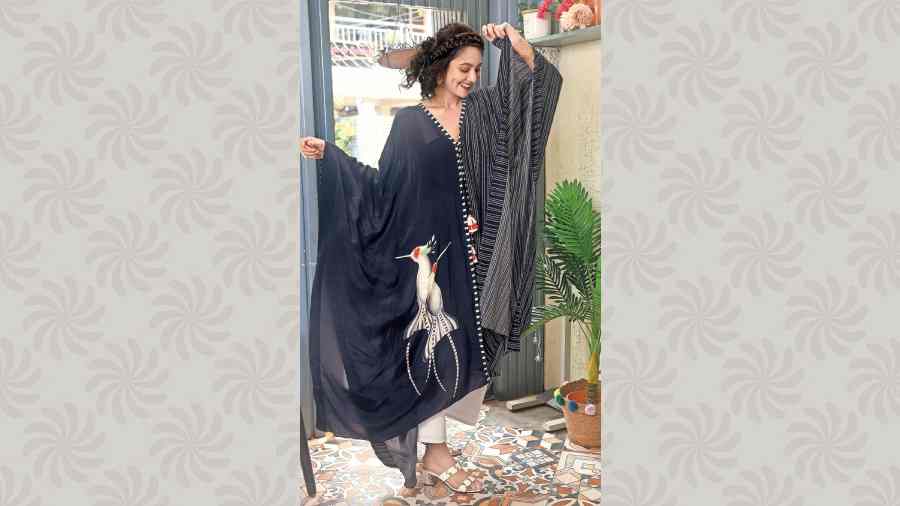 Susmita channels an effortless vibe in this relaxed, easy-breezy silhouette from House of Masaba. The black-and-white front-open cape with black-and-white trim design is detailed with tassel and placement print, paired with white culotte pants.
Susmita posed for a festive look in this red self-textured jumpsuit from Varnika Sangoi, styled with contemporary trends, like wide-legged silhouette, cut-out back and a bow tie. It is paired with a red and gold blazer to elevate the smart look.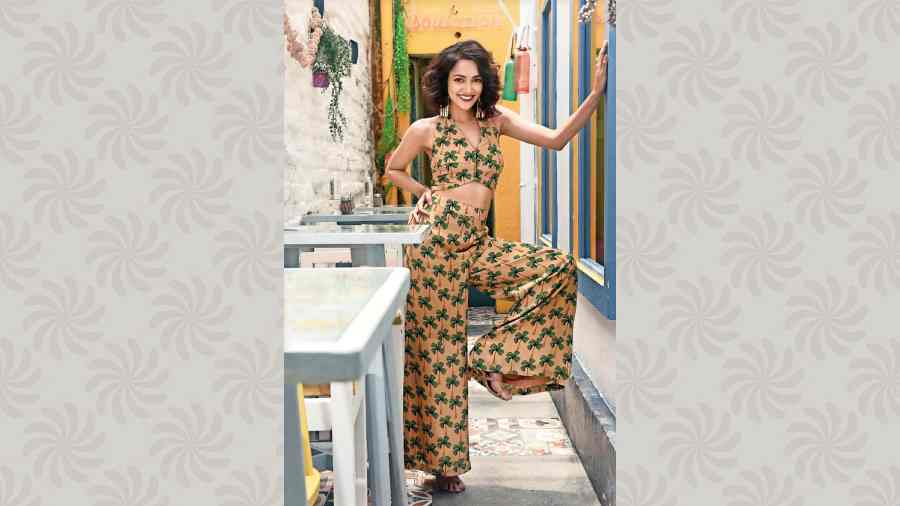 Susmita donned the Tan Coco palazzo set from House of Masaba for this fun and peppy look. Perfect for brunch with friends, the viscose crepe halter bustier with front-button opening is teamed with a pair of palazzo pants designed conveniently with pockets.
Pictures: Pabitra Das
Styling: Aisha Desmukh
Hair and make-up: Bhaskar Biswas
Jewellery: Zohra Jewelry and Prism Jewellery
Location courtesy: Marbella's, 29A, Hindustan Park