If traditional amalgamated with a hint of bling and turned snazzier, the brand new outlet of 6 Ballygunge Place would be it. Located on high street Chowringhee — one of the most iconic roads in Calcutta, the name of which is associated with culture, history and grandeur of a bygone era — the new restaurant is unlike its siblings that currently dot the city.
Chessboard flooring and the bonedi bari look-and-feel have given way to a new rendition of Bengal in a world of millennials and Gen Zs, with an interplay of kantha, terracotta, bell metal and warm tones. Interestingly, with plenty of pastels, golds and florals strategically thrown in around the 2,500sq ft space. The famous showplates designed by the late Sharbari Datta remain untouched. Don't miss the wallpaper on the ceiling — part of fashion designer Sabyasachi Mukherjee's collaboration collection with a renowned paint company.
Upon entering the foyer, old frames of Chowringhee greet you, much in sync with the concept and location, while instrumental Bengali music plays in the background. It takes you to the 74-seater dining area that has an attached bar counter that's yet to serve alcohol.
"6BP in its original avatar can't be replicated. What can't be changed is the food, menu and branding but the rendition can be changed. We wanted a refreshing look… a touch of bling fused with traditional. Chowringhee used to be major thoroughfare for Calcutta at one point and now our presence here makes it very important to us. People from Howrah and north Calcutta will now find it easier to visit 6BP," said Sushanta Sengupta, S. Ramani and Aninda Palit, partners of the Savourites Group, the mother company of 6BP, which in its nearly two-decade-long culinary journey has garnered massive reputation not just among Calcuttans but people across the country, who have made their way to Calcutta at some point.
The original 6BP menu remains unaltered but expect recipes dedicated to fowl, new starters, desserts, as well as two options for steamed rice — Gobindobhog and Basmati.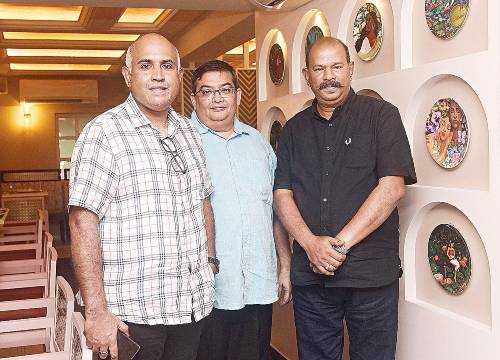 Three friends and partners of the Savourites Group, (l-r) Sushanta Sengupta, Aninda Palit and S. Ramani, who plan to launch a banquet and a rooftop lounge in the same premises as the new 6BP restaurant on Chowringhee, which takes the total count of restaurants under the fine-dine category to four.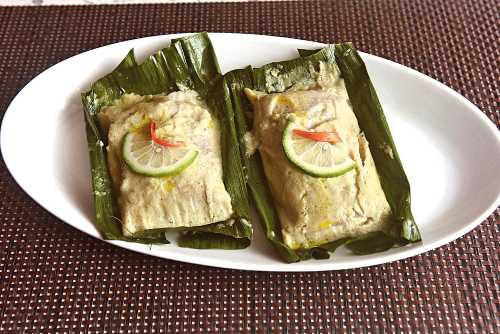 Gondhoraj Bhetki Paturi is a new addition to the 6BP menu that will be available across 6BP fine-dine outlets. Priced at Rs 495, this has mild heat from green chillies, fused with coarse coconut and one of Bengali's favourite ingredients — gondhoraj lebu.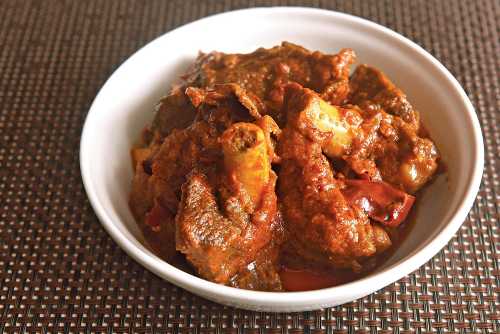 A marriage of technology and traditional flavours. A signature and one of the bestselling dishes — Kasha Mangsho — is cooked using a computer-controlled German oven and is priced at Rs 565. What's impressive is that there is no change in terms of flavour and texture of the meat, despite not being slow-cooked on fire. Tear a piece of phulko luchi, dip it in the gravy and relish the rich and spicy, quintessential bangali dish.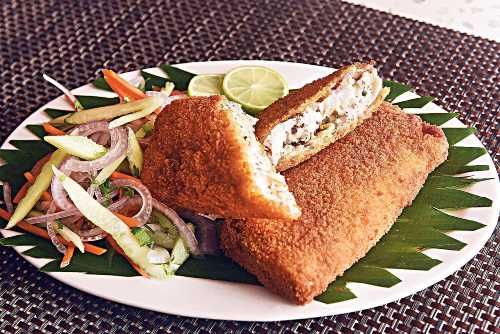 The Chandannagar Fried Fish is a testimonial of the colonial influences on our food. Priced at Rs 485, the fish stuffed with cheese, parsley and mustard, has a beautiful crispy exterior as you bite into it. The inside is a carnival of flavours with a deliciously cooked bekti.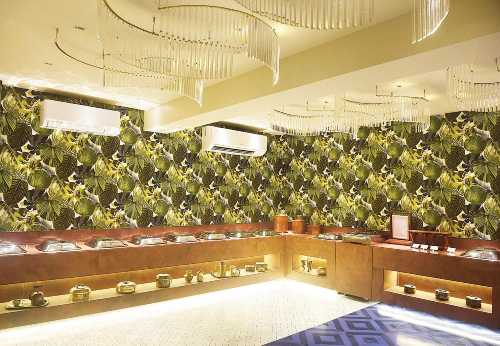 A spacious buffet section is done up in vibrant green to impart a refreshing look-and-feel to the space. This particular service will be available from October 1, with meal for one priced at Rs 750 on weekdays and Rs 900 on weekends. The five days of Durga Puja will have special menu every day, priced at Rs 1,250 (non-vegetarian) and Rs 1,050 (vegetarian).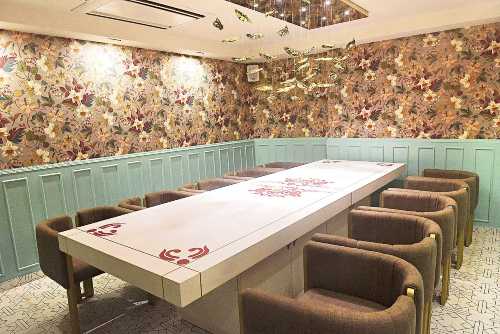 The 10-seater PDR (private dining room) at the differently abled-friendly outlet of 6BP, beautifully blends Bangaliana with Victorian aesthetics. Pastel walls with woodwork are juxtaposed with the rich florals and a white long table with a design replicating alpona. "We wanted to make this space cosy and warm. We have a lot of senior officers and celebrities coming here and this was always a request from several of them," said Ramani, who vividly remembers how the late Dilip Kumar relished 6BP food at their flagship outlet in Ballygunge. "He got up to leave after his meal and realised that he missed eating the last piece of sweet. He ate it, of course, and I will never forget that day," added Ramani.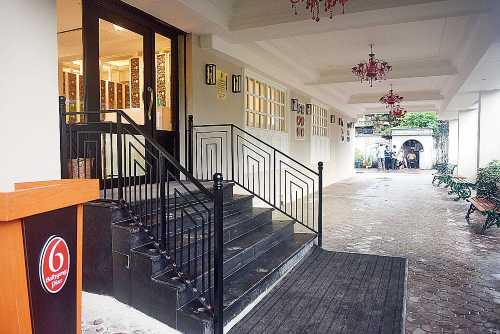 On entering the main gate and turning left, you reach the passageway that leads to 6BP. This is the first glimpse you get of what might be in store at the high street outlet, designed by Signa Design. The reds of the chandeliers, decorative wall plates and planters against the white, makes for a pleasant waiting area, barring the peak summers.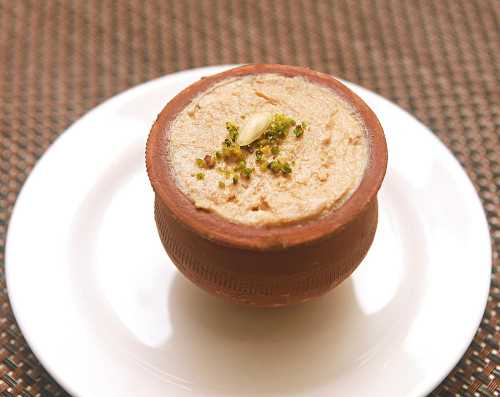 6BP has dug deeper and included new desserts from districts like Nadia, on the menu. What feels like a luscious blend of mishti doi and makha sandesh, the famed Kheer Doi straight from the heritage town of Nabadwip is the brightest star in the dessert menu, which also includes sitabhog and mihidana. "We don't have the expertise of making these (sweets), so these are sourced directly from Nabadwip," added Sengupta.
Pictures: Pabitra Das