JW Bakery housed at JW Marriott Kolkata has just turned one and on the occasion of its first anniversary, they have rolled out a new menu with a bit of a focus on some Kolkata icons! Over a heady dose of desserts, The Telegraph chatted with Bhaskar Chakraborty (picture), executive pastry chef, JW Marriott Kolkata, on the year that was, new sweet treands and upcoming plans.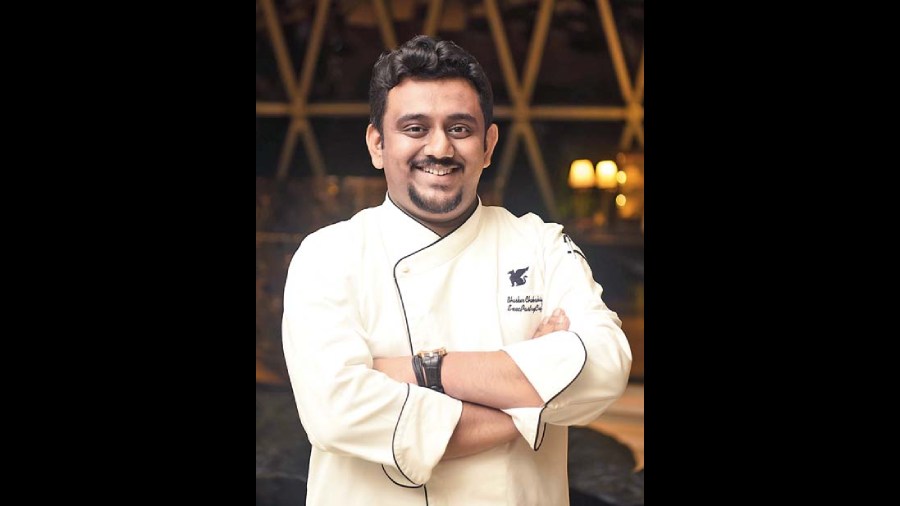 How would you sum up the last one year at JW Bakery?
This one year was very challenging initially. If you notice we had a small section and not a big outlet and Calcutta as a city, they love sweets, so they used to come with a lot of requests like for tiramisu and others which we of course added gradually to your menu. Calcutta is very particular about quality and touchwood, they have appreciated all our offerings so much. We have always tried to do something different with a lot of research put into it. For example, our Pineapple Pastry is different from the usual. It has pineapple compote, coconut crumble and the cream itself is Bavarian cream that's light and delicious.
What have been some of the fastest moving desserts?
Gandhoraj, The Classic Opera and Hazelnut Praline, Single Origin Chocolate Cake are some of the most popular desserts.
Please give us a peek into the new menu.
All the desserts that we have in the new menu are unique. We wanted to do desserts with a local touch, especially after the success of Gandhoraj. Like we have Nolen Gur, Darjeeling Tea, the Sundarbans Honey... all have a local touch, they are related to Bengal. Along with that we focussed on the shapes like in Nolen Gur we have used the matka. It's rustic and looks so natural and has nolen gur in it too. All these desserts are handmade, you will not get a mould for these so that takes a lot of time too. We also have something called Crouff — croissants and puffs. We have croissant dough with puff lamination with fillings like chicken tikka, egg curry and masala South Indian, cheese and vegetables.
With conscious foodies on the rise, what do you have for them?
We have four jar desserts that are vegan. These need to be pre-ordered, just a day before is fine. These are also gluten-free and they are priced at Rs 350 onwards.
JW Bakery has made a mark with its customised cakes. Tell us what's happening on that front?
We are one of the most busiest banquets in the city and we get clients coming up to us asking about wedding cakes, so it is always not ready and we couldn't show them initially but now that's why we have some on the display so that they know what they can expect. The cakes need to be ordered at least three days before, the minimum order is around four pounds onwards.
Coming to dessert trends, is there anything you want to bring here?
The typical glaze has been a trend for sometime and we are making an effort to not do it much. We have tried to include other elements like chocolate wrapping, sponge wrapping, kappa glaze, Eskimo glaze… these glazes are different. I am trying to work on something in terms of colourless desserts.
The Telegraph faves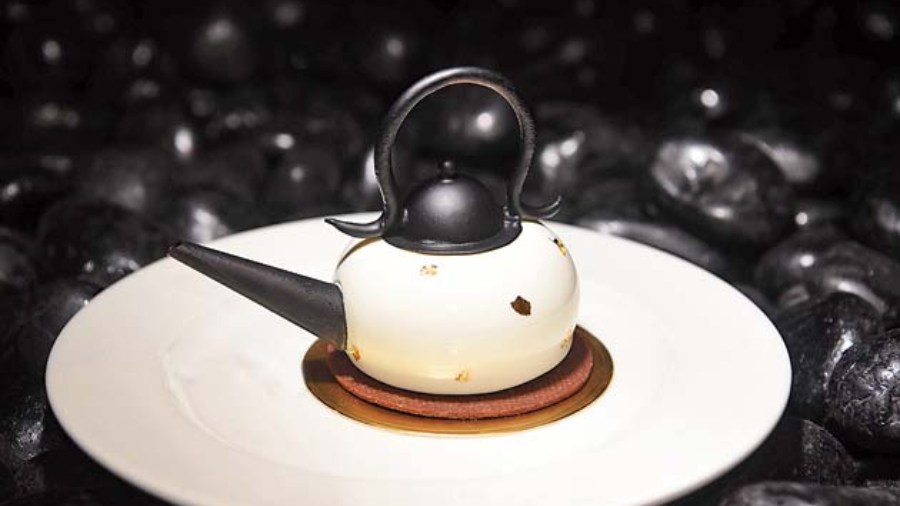 Darjeeling Tea: The white part is made with black tea mousse, infused with cream and black tea. Elderflower and strawberry gel, which are inside the dessert, go very well with black tea and has the perfect fruity taste.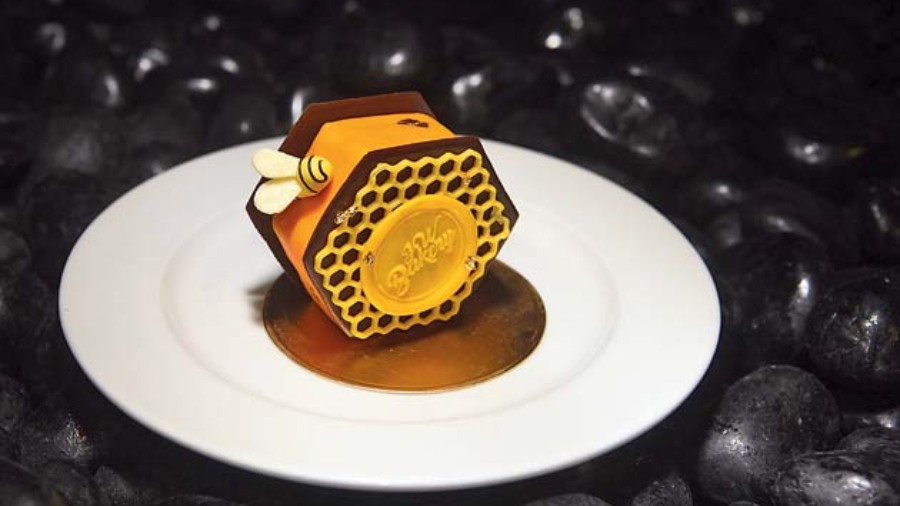 The Sundarbans Honey: Inspired by the concept of Russian Honey Biscuit, this one's a star. "We have taken that concept and have a layering of honey biscuit and sour cream with no gelatin or setting agent. This is totally eggless and made with fresh Sundarban honey," explained Bhaskar.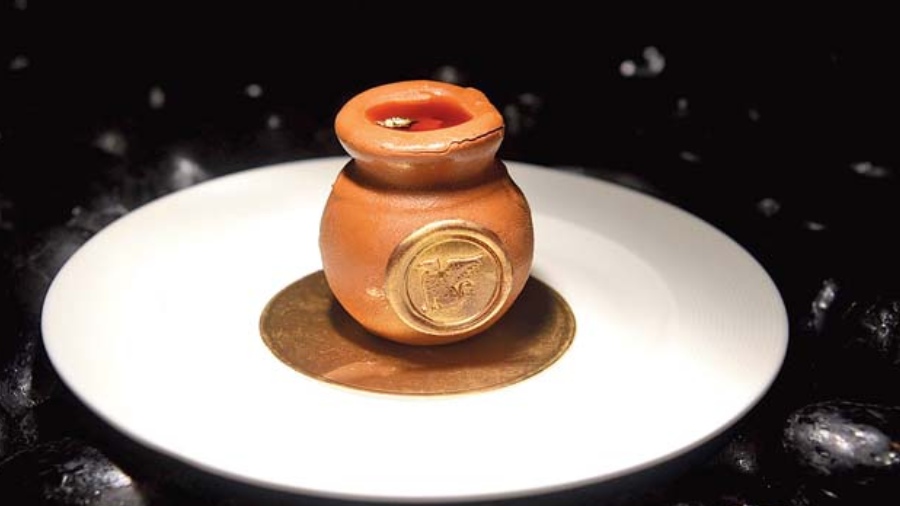 Nolen Gur: Shaped like a matka, this one was a "tough one" to make. "Nolen Gur is known for its sweetness, it's very overpowering so here we tried to mellow down the rich sweetness in various ways," said Bhaskar. The dessert is delicous thanks to the salted caramel in it that cuts the excessive sweet taste of the jaggery.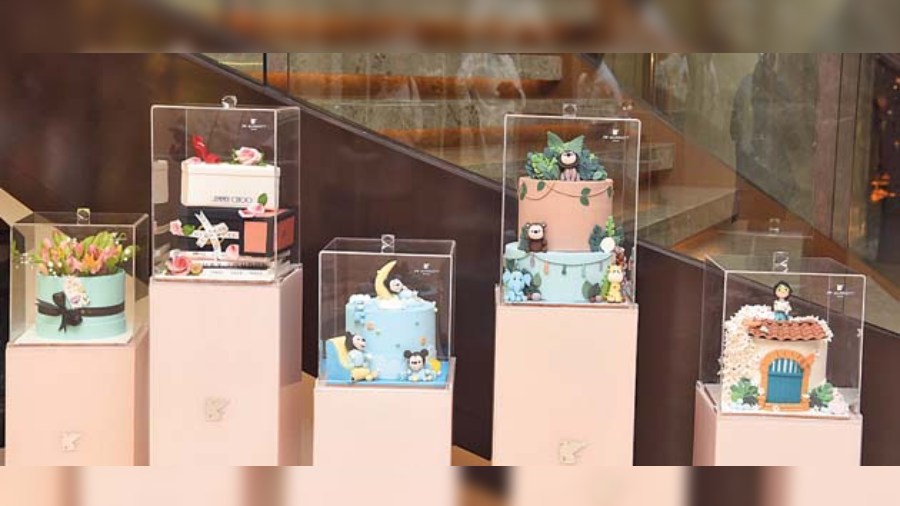 Cute MickeyMouse to Jungle-themed dummy cakes along with wedding and birthday options are on display near the JW Bakery counter from where one can select.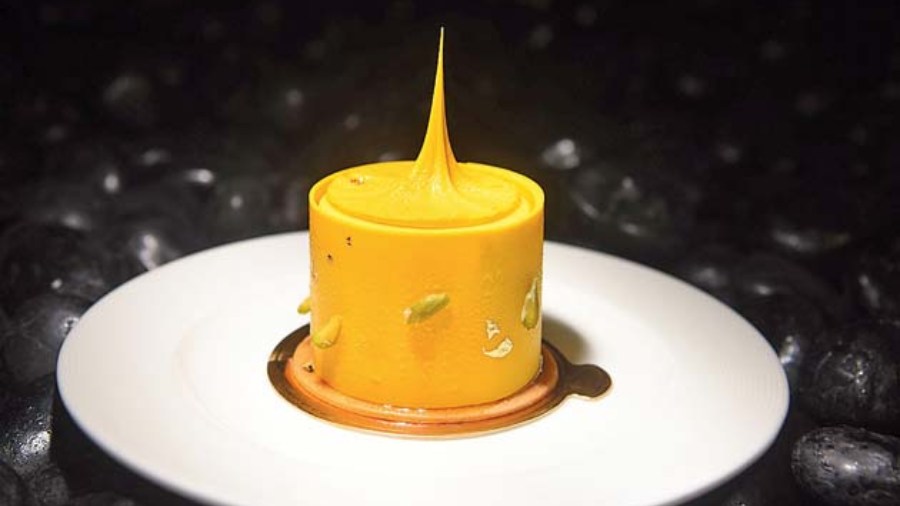 The Pineapple is nothing like the usual pineapple pastry. This canary yellow pastry oozes pineapple compote once you scoop into it. Light and fruity, this is yum.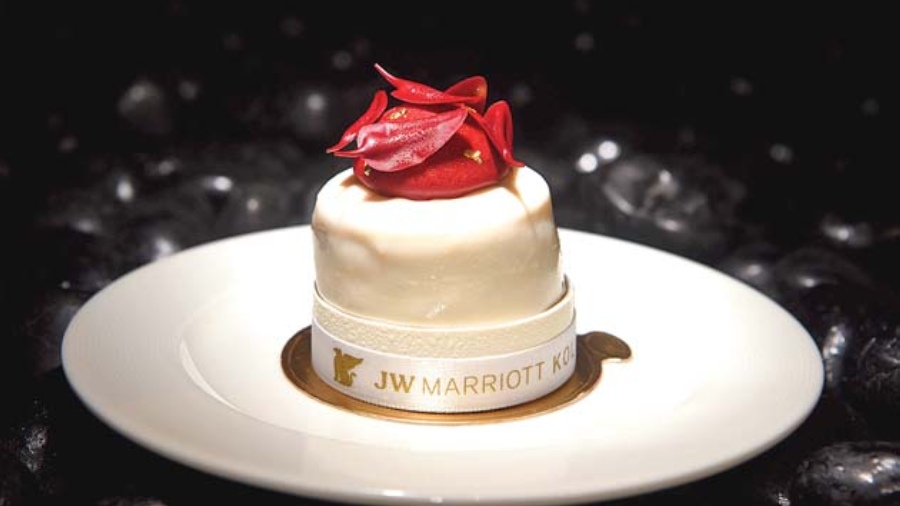 Raspberry Red Velvet Cake: This Instagrammable pastry has layers of cream cheese mousse, velvet sponge and raspberry.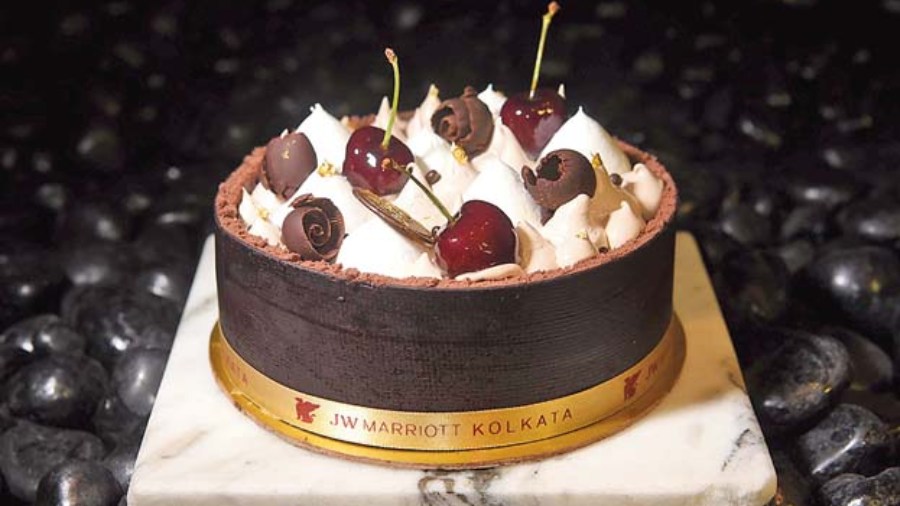 Black Forest Cake: A little different from the usual ones, this dessert has the goodness of dense chocolate cake with vanilla and chocolate chiffon cream, homemade cherry preserve and French biscuit crunch. This is worth all the calories.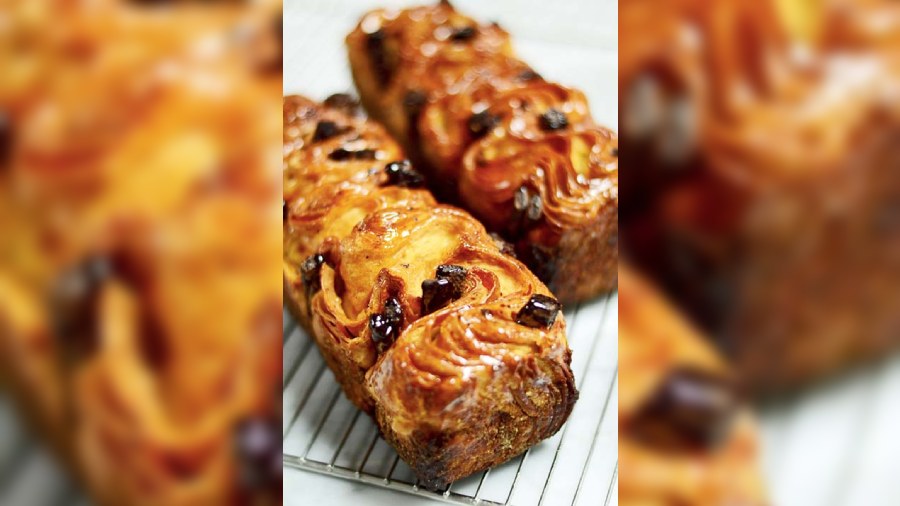 Brioche: The classic French brioche is prepared in a different way. This light but buttery bread is served with homemade cinnamon and honey syrup.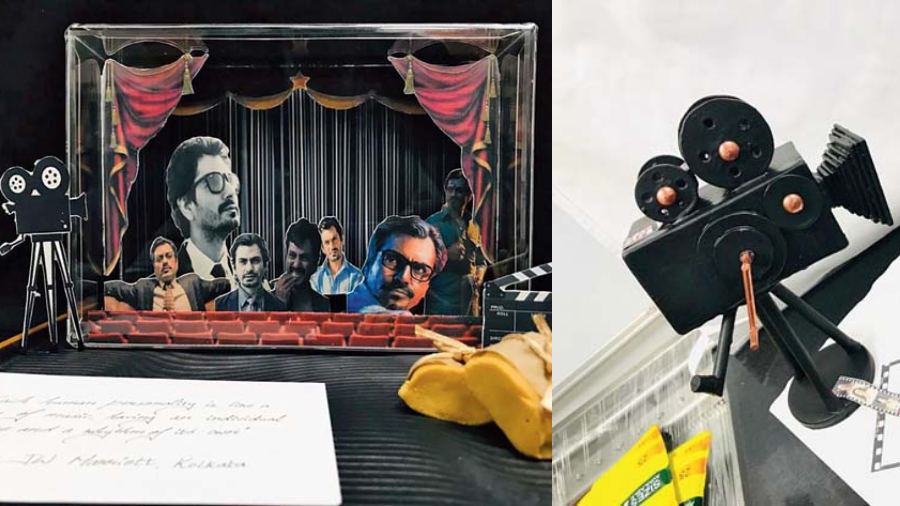 Starry Cakes
JW Marriott Kolkata is known for its bakery and customised cakes that they make for celebrity guests and on requests. Here's a look at personalised cakes made for actor Nawazuddin Siddiqui (left) and film-maker Meghna Gulzar.
Pictures: B. Halder