Saldanha Bakery, the Goan bakery tucked away on 19, Nawab Abdur Rahman Street, sports a menu that is ever-evolving.
Saldanha's set up shop in the early '30s with a modest menu of mutton patties, cream rolls, jam tarts, walnut cake and fruit cake (during the festive season), which vitalised Kolkata's tastebuds till the end of the '60s. Denzil and Mona Saldanha, the late second-generation owners of Saldanha Bakery, revamped the menu in the '70s — introducing its hallmark coconut macaroons, cheese puffs, chicken patties, lemon drops and cheese straws. "Grandpa (Denzil) tweaked the recipe of our walnut cake and it became an instant hit. It's a classic item on our menu," says Alisha Alexander, the fourth-generation baker who's at the forefront of the business today along with her mother Debra Alexander.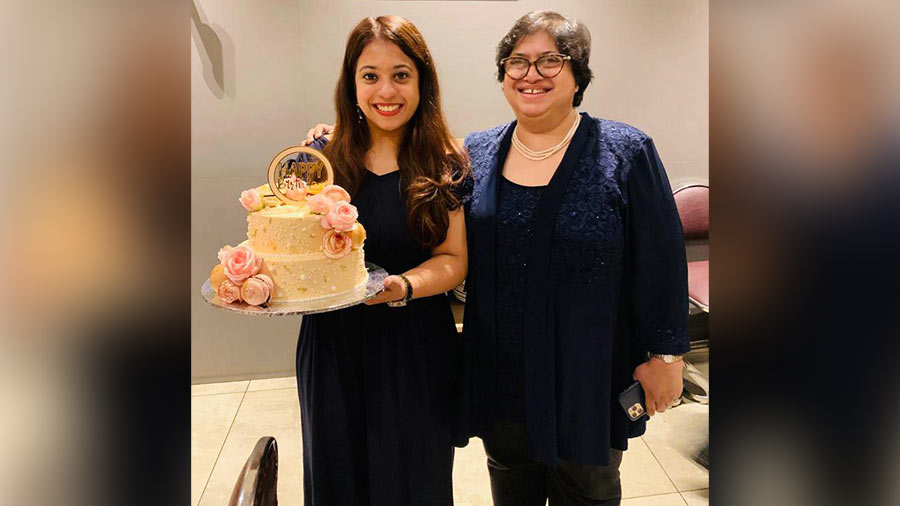 Alisha and Debra Alexander
Debra added chocolate brownies, different types of quiche, chicken envelopes and fresh fruit tarts in 2012, which further popularised the little bakery. "Mom brought a whole new dimension to our menu," smiles Alisha. During the lockdown of 2020, Alisha experimented with a number of items that flew off the shelves (at warp speed!). 
Spotting a trend that Kolkatans preferred intriguing items and gourmet picks, Alisha has recently whipped up a number of new items. My Kolkata brings you a small taste…
Sweet-tooth saviours
Biscoff Cheesecake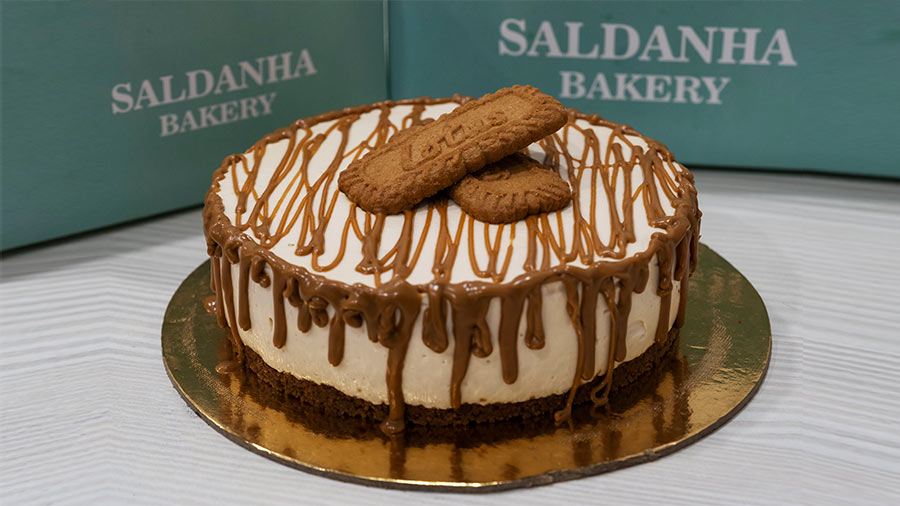 Biscoff is all the rage and Saldanha's couldn't help but jump onto the trend. Their Biscoff Cheesecake is a rich, creamy concoction that heroes a cookie crust of Biscoff. The infusion of coffee and crumbly biscuit adds a unique layer to the cheesecake, giving it a good bite and an offbeat flavour. If you're worried this cheesecake can only be savoured on a cheat day, worry not, because Saldanha's offers gluten-free variations, as well. The cheesecakes are made in three styles — New York-style (gluten-free), no-bake and basque cheesecake.
Upside-down cakes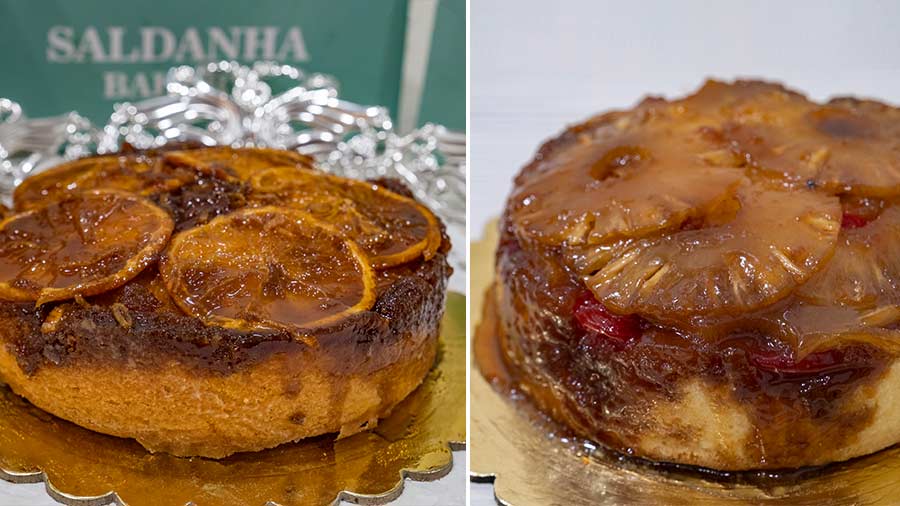 An orange and a pineapple upside-down cake
The upside-down cake is an all-time favourite, owing to its luscious flavour and texture, and it has snuck onto Saldanha's menu by popular demand. Denzil Saldanha had a close friend, who repeatedly asked for one cake and one cake only — a pineapple upside-down cake. So, when the bakery added in a new fold, this medley of caramelised sugar and pineapples topped the list. Saldanha's upside-down cakes are available in two variations — orange and pineapple. The orange upside-down cake sports a zesty kick, while the pineapple offering is mellowed-down, with just a hint of tang. 
Fruit Danish
Saldanha's Fruit Danish masters the combination of buttery puff pastry, velvety glaze and fresh fruit — making it the perfect breakfast snack! The bakery uses seasonal fruit, so look forward to blueberries, mango, kiwi, strawberry, grapes, apples and pineapple at the core of beautifully baked puff pastry, all in a honey glaze. Add a generous dollop of cream cheese, and you have heaven on a plate.
Dark Chocolate and Orange cake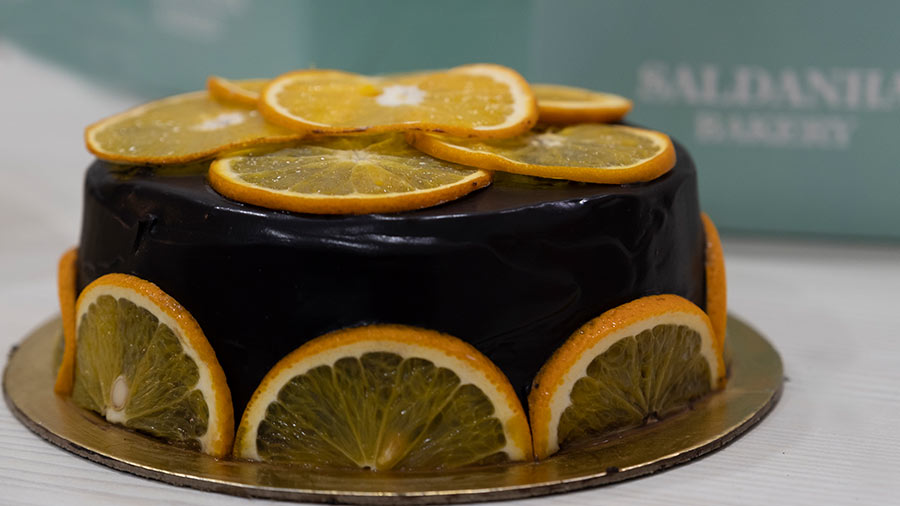 "We introduced this item on our menu for all the people who don't like creamy cakes," smiles Alisha. The Dark Chocolate and Orange cake conforms to Saldanha's famed tea cakes — they're light, airy and punctuated with earthy flavours. Whipped up using a dense dark chocolate that perfectly complements the tanginess of orange, the cake is a pretty parcel dotted with fresh orange circles. Devour a buttery slice at tea time, at breakfast or even at midnight — you won't be disappointed!
Banana Pudding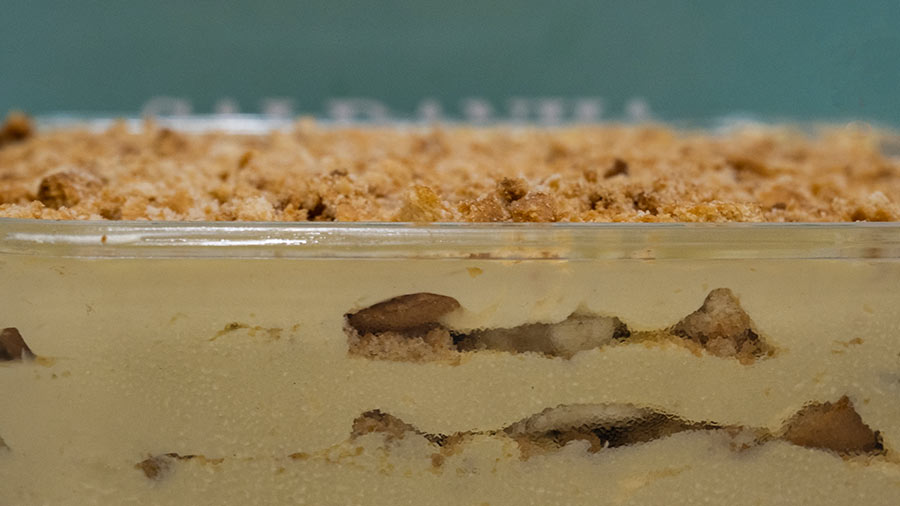 The Banana Pudding at Saldanha's mirrors New York's famous pudding from Magnolia Bakery. Alisha queued up for hours on end outside the little bakery so she could taste the holy grail and do it justice, once introduced on Saldanha's menu. "People love this pudding all over the world. Kolkata needed a taste of it!" says the Le Cordon Bleu graduate. The classic dessert is a layered delight, effervescent with bananas, vanilla custard and crumble. It can be availed as individual servings or in larger quantities, as per preference.  
Snacky savouries
Prawn Delights (mini)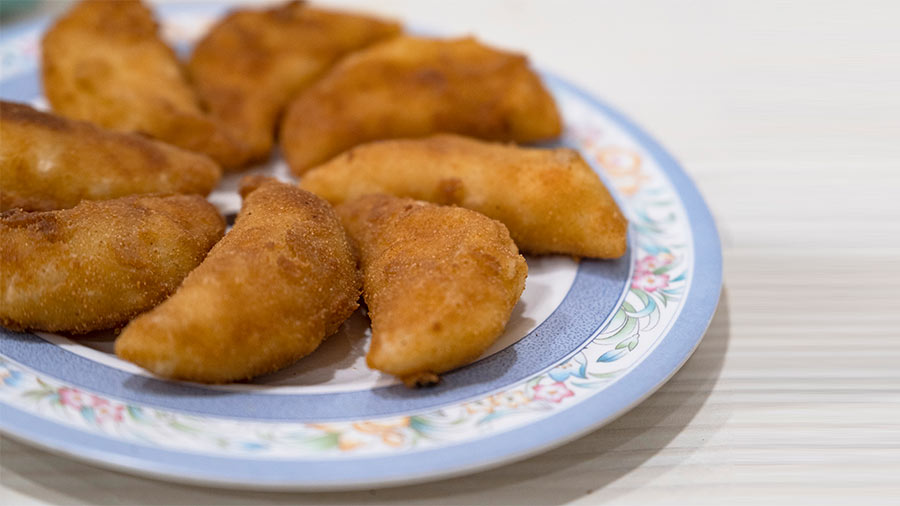 Intricately spiced and packed with exotic flavours, Saldanha's Prawn Delights are little parcels of heaven. Each bite reveals bits of cheese and shrimp smothered in a cream sauce that is accentuated with vibrant notes, courtesy of paprika and garlic. These crescent-shaped dollops are enveloped in a delicate wrap and then rawa-fried — a method of cooking traditional to the Goan cuisine. "This is one of my favourite items on the new menu. They just melt in your mouth! I've tried and tested for months now and they're finally perfect," beams Alisha. 
Goan Chicken Paosin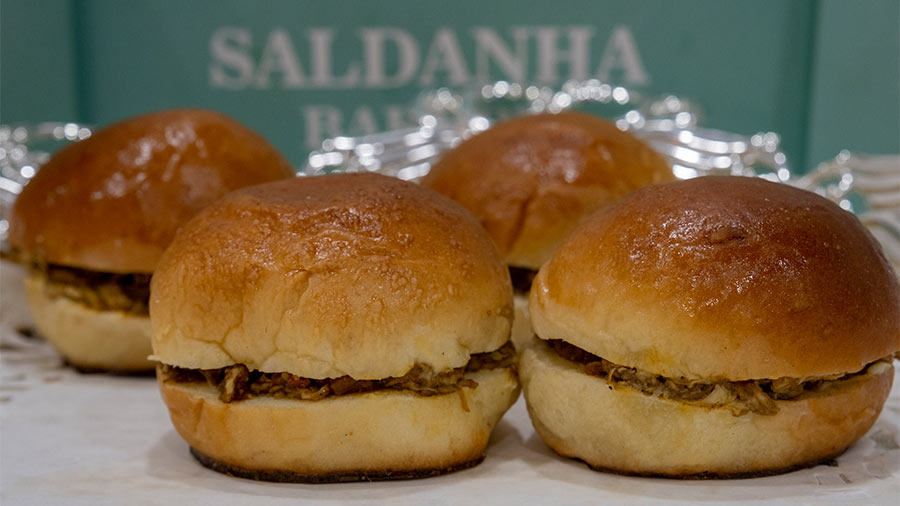 Goan Chicken Paosin is Saldanha's take on Goa's traditional pao (bread). "It's very difficult to make the exact pao that is available in Goa because the process is very tedious. We tried something similar," explains Alisha. The baker women at Saldanha's rustled up a unique concoction that combines a fist of spicy chicken with the pãos. The filling is marinated in a host of Goan masalas and garnished with green chillies, resulting in a pungent mix that perfectly complements the airy bread. 
Chicken and Egg Bread Roll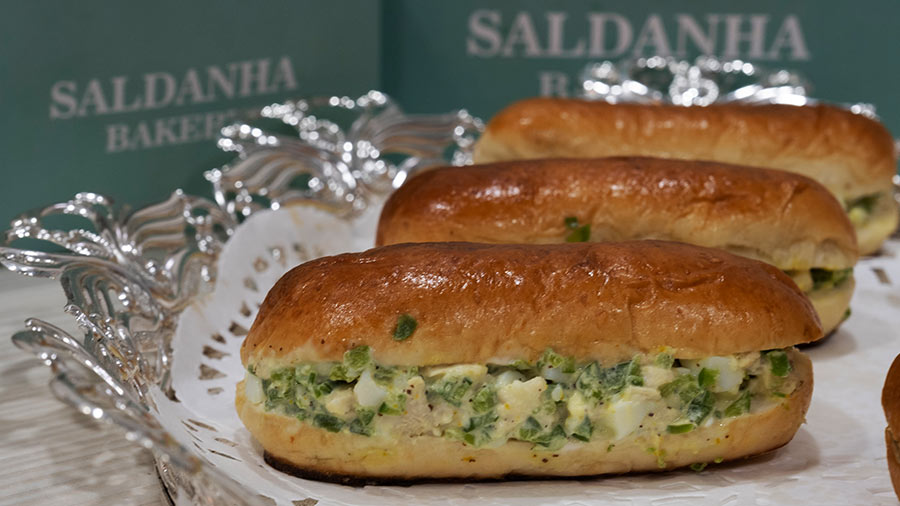 The Chicken and Egg Bread Roll was born answering the question, "What can you give me that is more filling than a sandwich but not as filling as a meal?".  Saldanha's are Kolkata's OG pauwallas. Naturally, their bread rolls are top-notch. When paired with a filling of cubed boiled eggs, succulent sausages and crunchy greens, the bread rolls are to die for. The bakery will add a fiery touch to the rolls (with a special blend of sauces) if your palate prefers a good punch!
Prawn Chop
The Prawn Chops at Saldanha's are a spin on the Anglo-Indian aloo chop. These chops have a crispy, wafer-thin outer layer and a filling of potato mash and prawns stir-fried in Goan masalas. The fists are coated in rawa and shallow fried to get a golden-brown hue and the right amount of crunch. The masalas for this dish are sourced from Goa to maintain the authenticity of the flavours. "We're a Goan bakery and we wanted to represent that on our new menu. We have many new items that have a Goan touch to them and they are absolutely delicious," says Debra.
What are you waiting for? Order here!