The Fat Little Penguin, the Kolkata-based artisanal ice cream brand that promotes scoops boasting natural ingredients and complex flavours, has a winter-special menu that will warm the cockles of your heart!
"Our winter menu tries to incorporate seasonal fruit in a unique manner. Whenever we add a flavour to our menu — it's something different. If we want to do pistachio ice cream, we'll do it with a twist. If we want to add strawberries to our menu, we'll make sure the flavour profile is different from anything else that is out there," said owner Jayatri Biswas, a trained pastry chef from Lavonne Academy of Baking Science and Pastry Arts, who has worked under celebrated New York pastry maker Dominique Ansel (the inventor of the cronut).
Here's the scoop on all the fresh scoops at The Fat Little Penguin:
Pistachio Baklava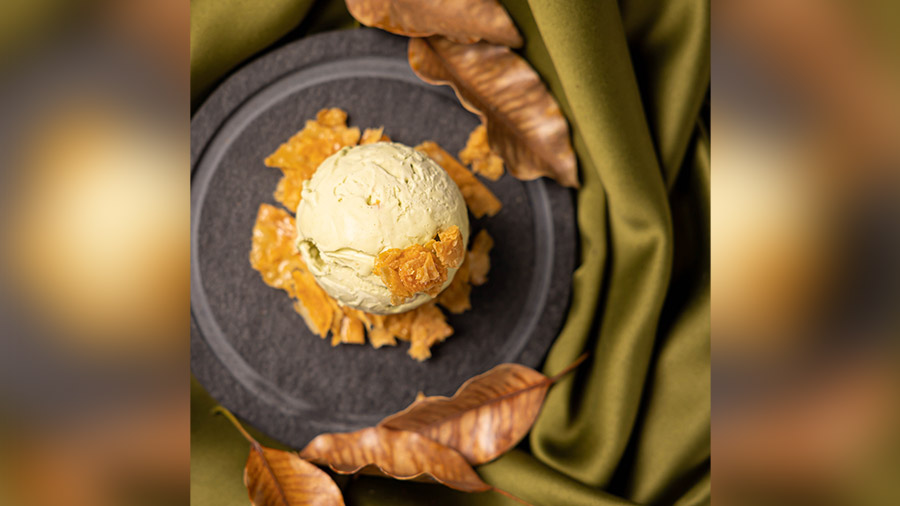 An offering made with nutty pistachio butter and handmade baklava, the Pistachio Baklava is unique. "People asked us to add a pistachio flavour, but we didn't want to do it in a simple manner. So, we added the baklava and pistachio butter, which adds a strong, more intense flavour to the ice cream," said Jayatri. The baklava incorporates cinnamon, saffron and honey, which brings a rich, robust layer to the swirl, while giving it a little bit of a crunch.
Balsamic Strawberries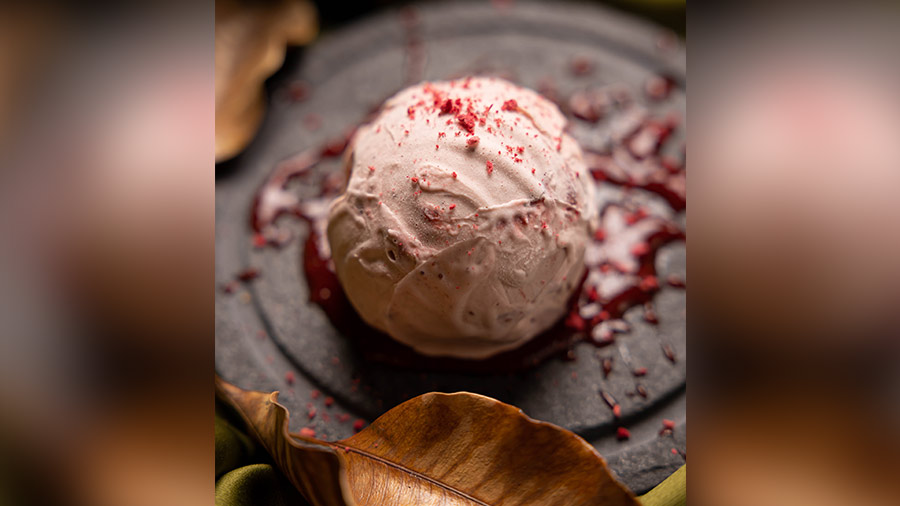 The strawberry ice cream at The Fat Little Penguin takes slightly longer to make, because Jayatri marinates her fresh strawberries in balsamic vinegar and sugar to bring out the flavour. "It's important that we do this, so we get a little bit of a tangy flavour along with the sweetness," says Jayatri. In a typical strawberry pint at The Fat Little Penguin, you'll find dollops of homemade strawberry jam cutting through the creamy ice cream, which on occasion, catches you off guard, but always sets you on a quest for another.
Apple Pie
"Our apple pie ice cream is made with cooked-down caramelised apples and cinnamon ice cream. You'll find a soft gooey apple mix at the centre of a rich cinnamon ice cream," says Jayatri. If you have a special spot for apple pies, this is the scoop for you. The mix of piquant cinnamon ice cream, and the heady notes of caramelised apples leave you savouring its flavour long after you've gulped down the last bite!
Yule Log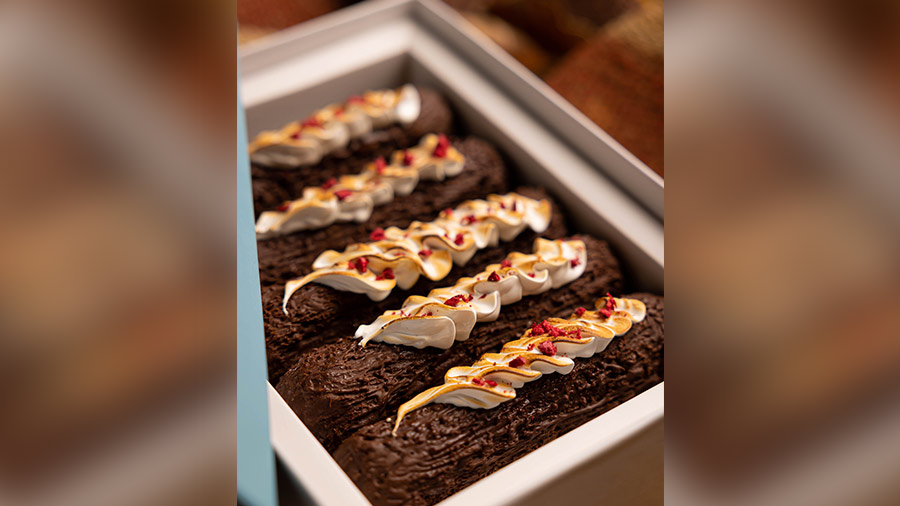 A spin on the traditional Christmas fruit cake, the Yule Log is a log of ice cream packed with dark chocolate, cherry compote and sponge cake. "We make our sponge cake fat-free, so it doesn't freeze when we make the ice cream," says Jayatri, elaborating that this batch is inspired by the season of Christmas. "Last year we did Christmas Bobbles, which was our take on the rum ball, and this year we have the Yule Log," she says.
Pssst: There's a Nolen Gur pint in the pipeline. Watch this space for more!