Come Diwali, if I shut my eyes tight, I can transport myself to my grandmother's bustling kitchen, where the air would be dense with the smell of mogra, ghee and cardamom. Growing up in a Marwari home, festivals came with their own grandeur, and the festive spirit in a family as large as mine transcended to all — right from the senior members of the household, down to the maharaj who was in essence, the keeper of the kitchen, back in those days. And often, the celebrations extended to three or five days, with each one having its own exhaustive menu. I remember sitting in front of a huge table packed to the brim as a child, picking on my favourite fried snacks, farsan and/or mithai. The smell of kachori and dilkusar lingers on in my memory, much like the way it did in our house throughout the season. A lot has changed since.
The well-travelled, health-conscious (well, somewhat; I try) and 'evolved' adult in me would shudder at the thought of stuffing myself up with eight to 10 types of fried foods today. And I am not alone. Along with the times, festivals have changed too, and while there's something comforting about romanticising and reminiscing the good 'ol days, I for one have always been in favour of newness. These days, our thalis are smaller, and come with much fewer dishes to avert food wastage — my grandmother's wouldn't have allowed anything less than 30 items — we've moved from noise-polluting firecrackers to eco-friendly knick-knacks and our clothes are made of hemp, or some Indian textile that pays obeisance to its weavers. Yes, at the outset, it may seem like festivals have lost their charm, but the harder you think, the more you realise that some of it might have been for the better. Where's the beauty in throwing away heaps of food, startling street dogs or wearing fast fashion, right?
Naturally then, festive food, too, has gone through its own metamorphosis to become a grown-up version of itself. Frankly, I am here for it. Don't get me wrong, I'd chow down a ghee-laden puri with as much gusto today as I did in my preteens or childhood. But I would be lying if I said that I am not enamoured by the magical innovation happening in this space. I mean, I am a chef after all, and when I see something crafty, novel or ingenious find shape in the hands of fellow chefs, I can hardly contain my joy. You could look at this in whichever way you choose: the modernisation of Indian food; reimagination of festive fare or the evolution of Indian cuisine itself; but a change is apparent. We might not be spoiling our relatives silly with unending spreads of motichoor laddoo, gujiya and ghewar, but we are putting together more thoughtfully curated, possibly smaller, boxes of goodness. Fact is, as long as it tastes good and satisfies them, our job is done. Plus, the thing about tradition is that you can always retain the best parts of it, without clinging onto it like it were set in stone.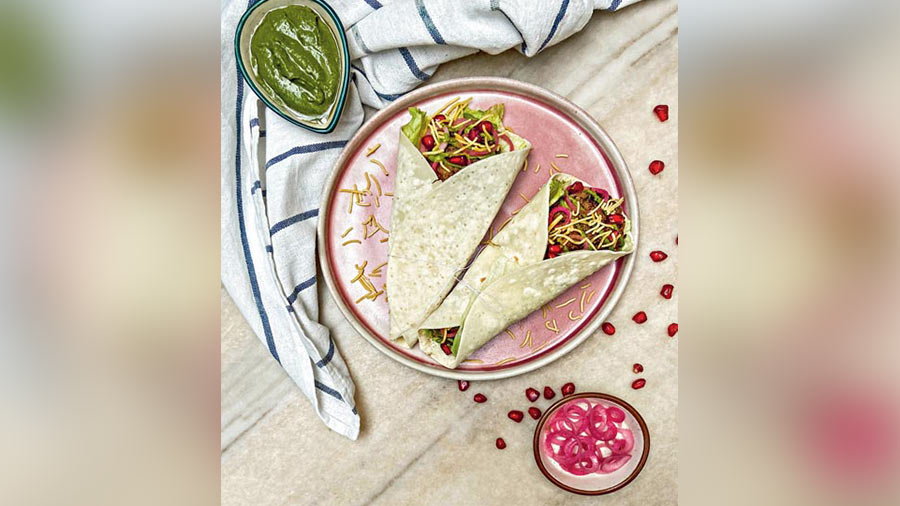 And chefs in our country have received the memo. Across the country, at restaurants and establishments old and new, those who run the kitchen have tasked themselves with the job of providing comfort, nostalgia and creativity all on one platter. Some, though, have managed to blaze the trail more significantly than others. When it comes to innovation in festive food, or just Indian food, for that matter, a conversation on the topic is incomplete without mentioning chef Manish Mehrotra. The veteran gourmand is responsible for making us see desi khana in a totally different light. I remember, in 2016, sampling one of his dishes — the Duck Khurchan Cornetto. Chef Manish managed to retain the wonderful techniques utilised to cook duck traditionally. But by wrapping it up inside an Indian bread, a la Cornetto-style, and topping it with garlic raita and chilli chutney he created something that was as rooted in nostalgia as it was in culinary brilliance. Thomas Zacharias, too, did his part when he was still the chef at Mumbai's The Bombay Canteen. Until I tried his iconic Gulab Nut — a dessert with all the trimmings of the traditional dessert, but in his version, soaked in rum, like a tiramisu — I didn't think it was possible to love gulab jamun more than I already did. Restaurants, however, are not the only ones championing this movement.
Over the years, traditional mithai shops, halwais and confectioners have learnt to keep up with the times. And the first example that comes to mind isn't even far away from home. Here, in Kolkata, Balaram Mullick & Radharaman Mullick, which is known for its legacy with mishti, is now serving something like the baked rosogolla, or more interestingly, their gur-er souffle, which is a decadent little treat with layers of sandesh, supple souffle and fresh nolen gur. Since jaggery is in season during winters only, they have improvised to come up with two more flavours: daab and mango. During Id, if you find yourself ambling around the old streets of Bombay, you may arrive at Zam Zam in Byculla to inhale their soulful treats. There, you can tuck into malpua rejigged with Nutella and cookies and cream. So, the reinterpretation of festive foods is hardly elitist and/or intellectual. The fact remains that today, customers/diners are conscious — be it of their health, the environment or simply, about what they are putting inside their bodies. It follows then that those who're responsible for keeping their hearts and stomachs fed will have to pivot, too. Yes, some of it is merely to meet demands, but a lot of it has to do with the culinary fabric of our country itself changing and a chef's own creative urge to try something new.
For me, as a chef, it started with customers requesting me and my team at Bodega (a restaurant I helmed back in the day) to help them out by creating food that spoke to their personalities. One such patron came to me around Diwali, and asked if it was possible to make mithai different. It was. So we put our heads together and worked on different permutations and combinations, to see how we could retain some of the old, and infuse it with something new. That's how we came up with a dessert that had knafeh, a traditional Middle Eastern dessert made with spun pastry, that we then topped up with our very own basundi. The crunchy texture of the knafeh paired well with the creamy goodness of basundi, both of which necessarily are enjoyed with a sprinkling of nuts and dried fruit. To the naked eye, this may have seemed like blasphemy, but from where we were standing, it was simple kitchen maths. I applied the same logic to gujiya, when I replaced the traditional filling with gulkand and coconut; or when we served our thandai with white rum and replaced the potato with plantain to make an aloo-tuk-like chaat. With my catering company Food Studio, we did the whole shebang — desi treats with videsi elements; desserts in jars; chaats with different flavour pairings and global influences. We had just one rule: it should come together and it should taste good.
Often, you'll see bystanders throw the word 'bastardisation' around, and my guess is that it arises from a natural, human fear of change. True, that there is a lot happening in this space, such that the line between 'fusion' and 'reimagination' is blurred. It can pain the soul to cut through a momo with a fork and find cheap quality chocolate oozing out. Trust me, it sores my eyes as well, to see so many of our cherished culinary gems be shrouded in heavy dollops of industry-grade mayonnaise. And yet, I believe in not throwing the baby out with the bathwater. As we change, our identities are destined to change too, and food is a core part of who we are. So, as long as we're managing to remain true to a dish, to its provenance, and do justice to it by delivering on texture and flavour, I personally not only see no harm in renovating Indian festive food, but also look forward to. In fact, I am waiting with bated breath to see how much more we can push the envelope, because you and I both know, however fearful we may be of it, change is the only constant.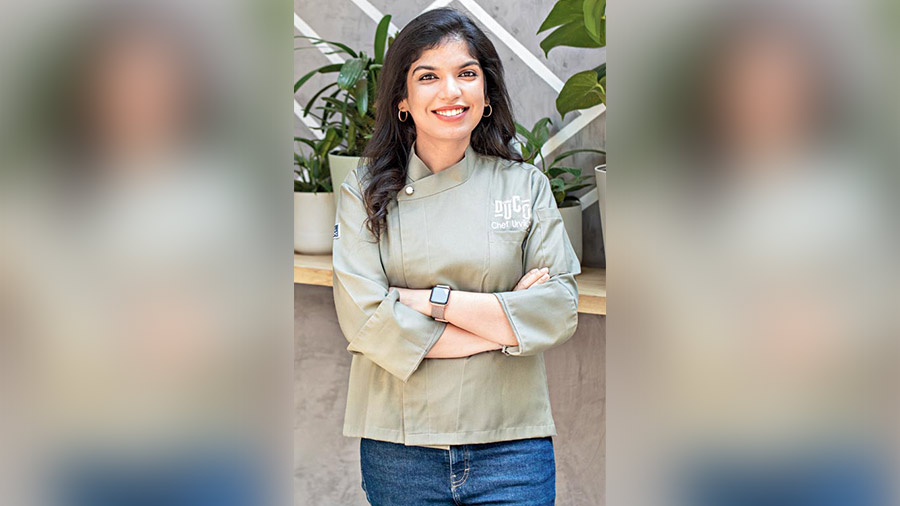 The writer is a chef and the owner of The Daily in Kolkata and Cafe Duco in Mumbai