To commemorate International Women's Day Dunkel Braun launched a special menu, The Pink Revolution, and it packs in everything in the hue of, yes you got it right, pink! From a luscious pink pasta to a filling beetroot coleslaw sandwich and a wholesome pink platter to the irresistible Strawberry Cheesecake Shake, the menu is fun, flirty and delicious. There's also Cranberry Lemonade, Spicy Guava Mojito, Berry Blast, pink tea and more for you to sip on and refresh your mood. End your meals with decadent treats like Pink Souffle, Cranberry Mousse, Red Velvet Baked Cheesecake and Rabri Gulkand Cheesecake. 
To launch the menu, the star cast of Tollywood film Maaya — Koneenica Banerjee, Devlina Kumar and Sayantani Guhathakurta — were present along with the director Raajhorshee De at the cafe's Salt Lake branch on March 1. 
Sandeep Gupta, founder, Dunkel Braun, says, "Pink is a happy colour and although International Women's Day is one of the most pivotal turning point in the women's liberation movement, we wanted to add a bit of fun and free-spirited elements to the celebrations. Therefore, we decided to launch The Pink Revolution, a colour that makes any platter bright and enticing. This is the 113th year of International Women's Day and I want to express my heartfelt admiration for all women and their achievements.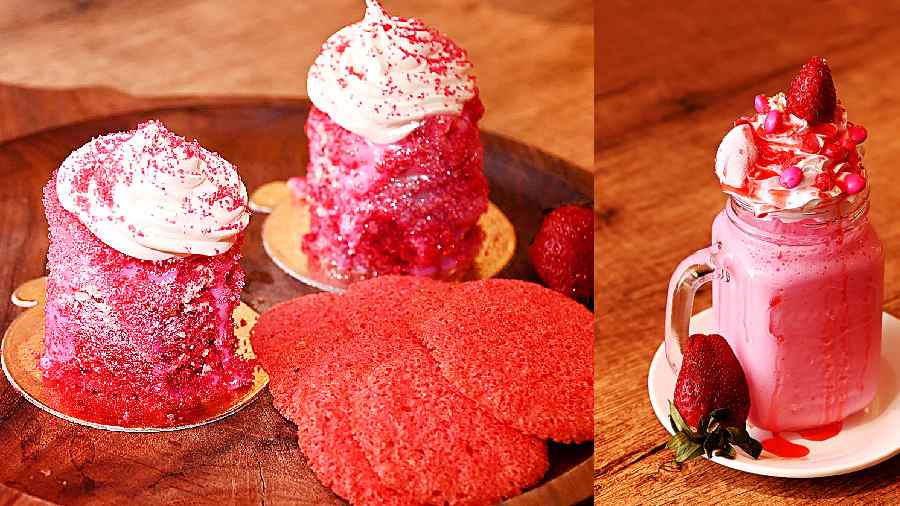 (l-r)Fresh strawberries blended with cream cheese and baked in classic style come together in Pink Souffle, The combination of cream cheese, vanilla ice cream and strawberry is a classic comfort smoothie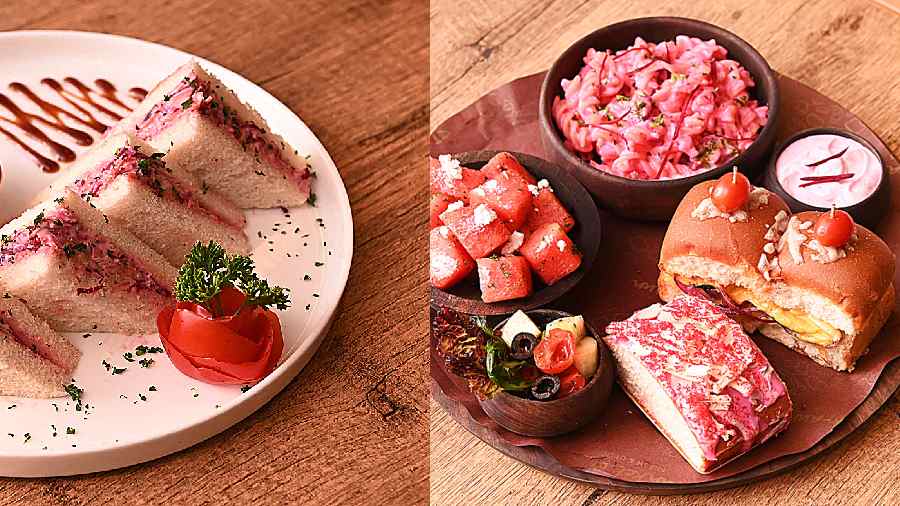 (l-r)Classic coleslaw sandwich is made with beetroot and layered between freshly baked bread, Pink pasta, fruit and caesar salads, and sliders make this platter satisfying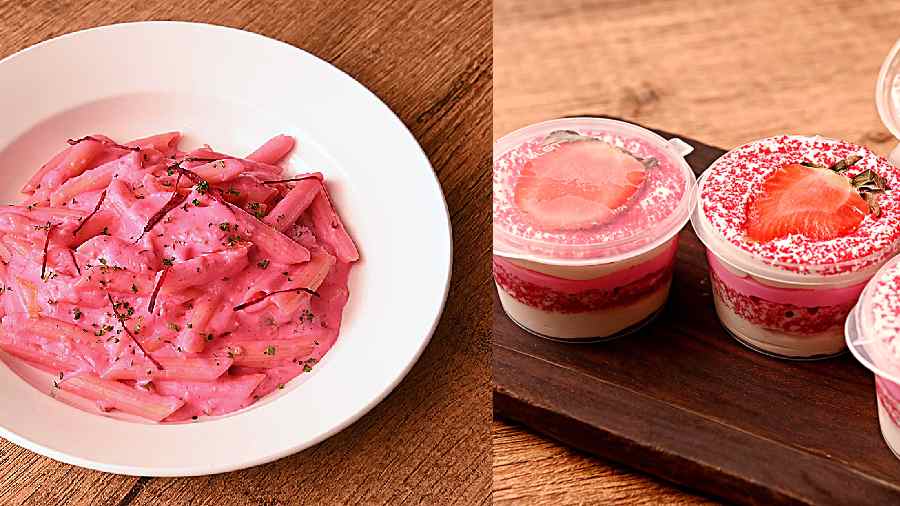 (l-r)Classic Penne Pasta tossed with bechamel sauce and beetroot is yum, True Indo-American collaboration happens in this Rabri Gulkand Cheesecake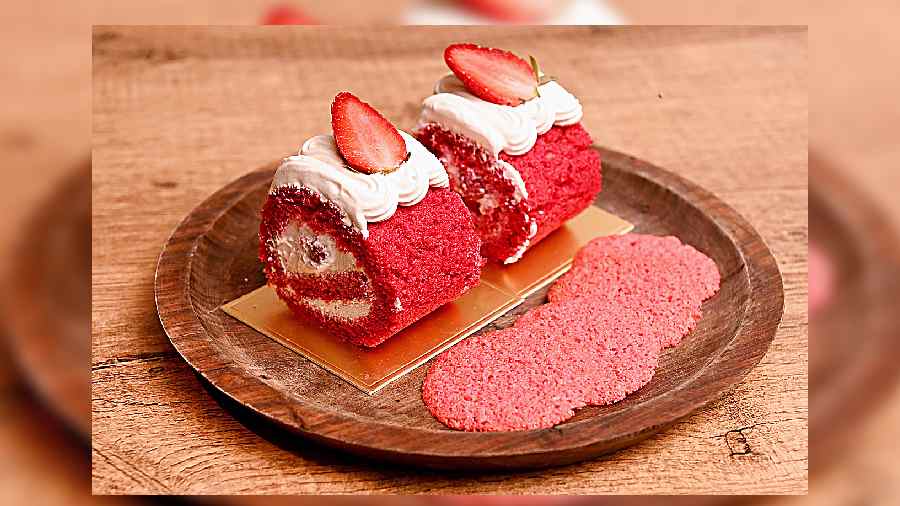 Red Velvet Baked Cheese Cake is heavenly in every bite