Cheese Cherry Pineapple is the newest café in town and it will remind you of Goa. Co-owner Adarsh Mohata has always had a creative, fun, uplifting and quirky vibe of his own, which clearly reflects in the newly opened café. The 1,300sq ft Greek-inspired restaurant has a vibrant vibe that gets onto you as soon as you park yourself in the Sarat Banerjee Road bistro. Pop art not just lifts the walls and corners of the newest hangout address but fills you with joy too. Cheese Cherry Pineapple believes in the power of small bites and hence the menu has no main course. However, that doesn't mean that you cannot have a full meal here. An array of street food and other appetizers like Cheese Maggi, Dragon Potato, Achari Pizza and many others along with a wide variety of mocktails and smoothies will keep the gastronome in you happy and satiated.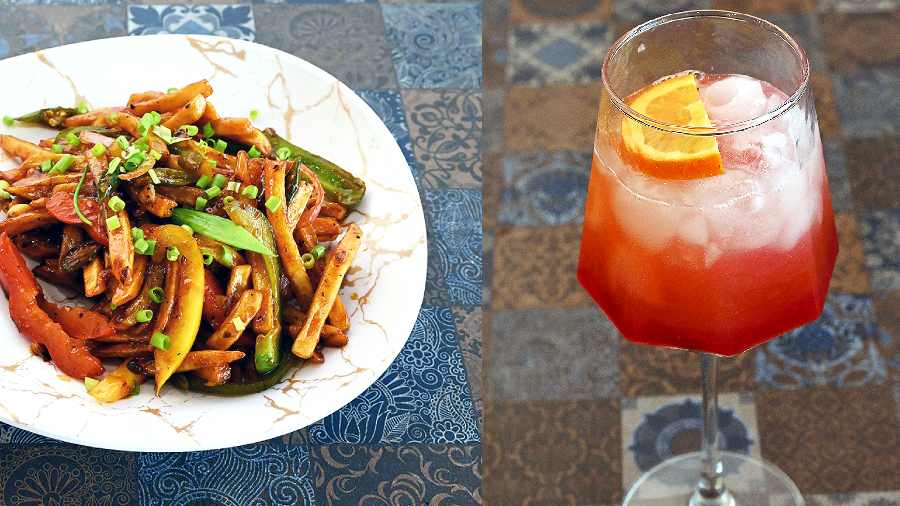 (L-R) Vegan appetizer, Mocktail
Crispy-fried potato juliennes cooked in spicy and tangy Schezwan sauce with colourful bell peppers is a perfect vegan appetizer.
Safe Sex on the Beach is a tangy mocktail made of peach, orange and cranberry juice.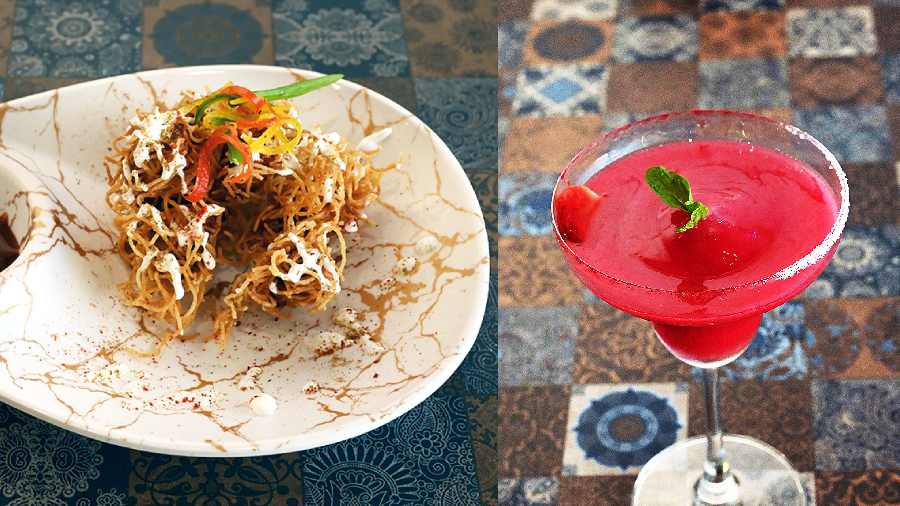 (L-R)Chicken Sutli Bomb, Margarita
Chicken Sutli Bomb is a quirky creation and we loved the crunch of the chicken that's served with ketchup.
Margarita lovers must try Strawberry Frozen Margarita for its cool and fruity profile.
What: Cheese Cherry Pineapple
Where: 32B, Dr Sarat Banerjee Road (near Marco Polo Restaurant)
Timings: 11am-midnight
Cost for two: Rs 700 plus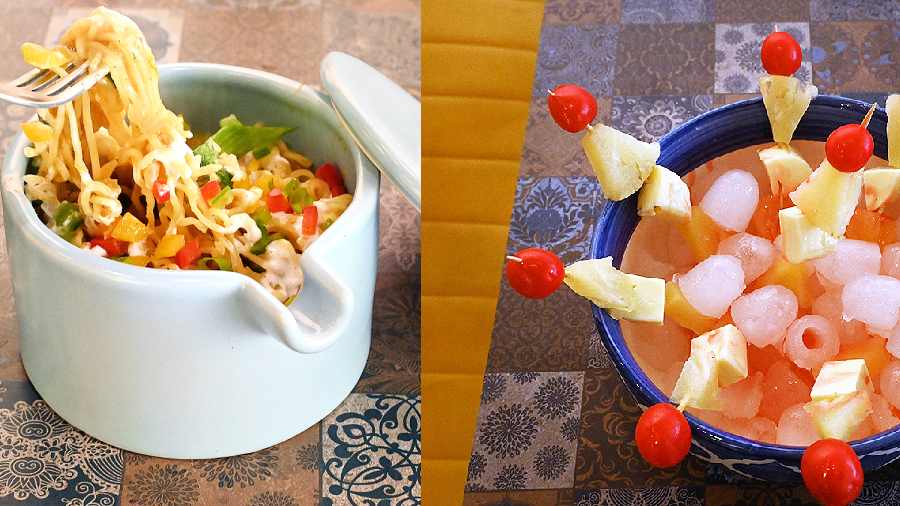 (L-R) Cheese Maggi, Skewers
Cheese Maggi cooked homestyle with veggies and cheese is comfort in a pot.
The classic Cheese Cherry Pineapple skewers served in a bowl of ice is refreshing and a must-try.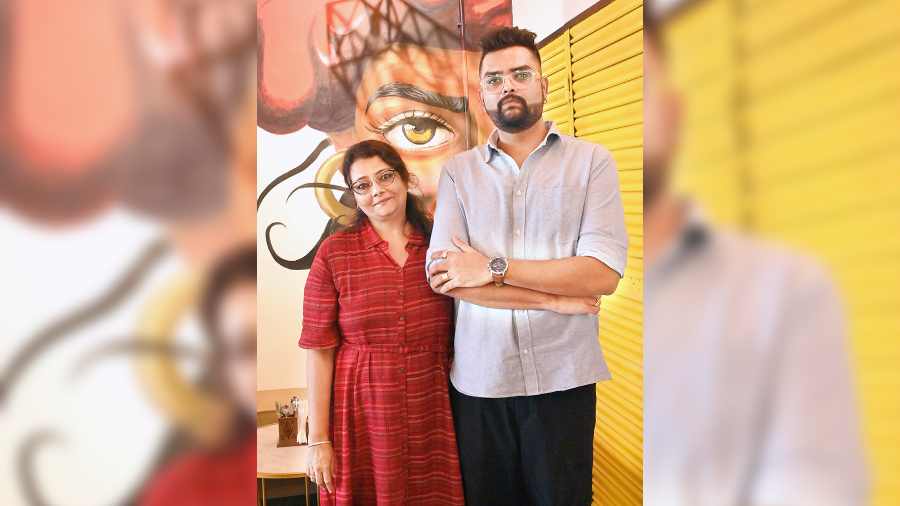 "We wanted to keep our interiors minimalistic yet bright and colourful. The dim-light concept for cafes is very yesteryear. This café is very much influenced by Thalassa, the Greek restaurant in Goa, which I like very much. We named the café after the dish 'Cheese Cherry Pineapple' because, since childhood, we had the dish in Mocambo and Peter Cat, and is also very quirky. Our menu is a mix and match of all kinds of food, whether it's street style or continental," said owners Adarsh Mohata and Dipa Gupta.