Baan Thai, the speciality Thai restaurant at The Oberoi Grand, is all set to wow patrons with a new and fresh menu that traverses various parts of the country to bring in unseen and unique dishes. Some of the dishes have also been revived from the older menus at the restaurant that used to be a hit amongst diners. The Telegraph gets you a taste.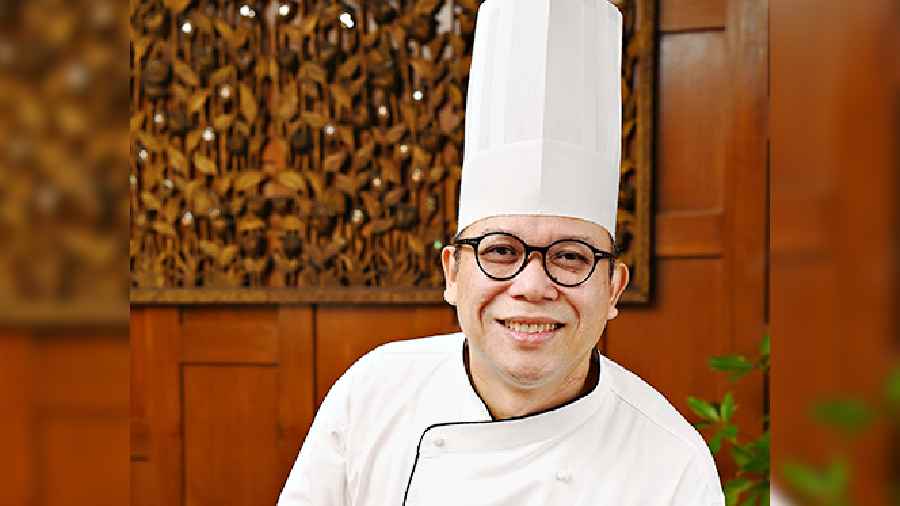 "A lot of these dishes used to be a part of earlier menus and we have revived them once again on popular demand. These dishes are very popular in different parts of Thailand. Every course has something new, and as a result, the entire menu has some great elements," said chef Klae Somsuay of Baan Thai.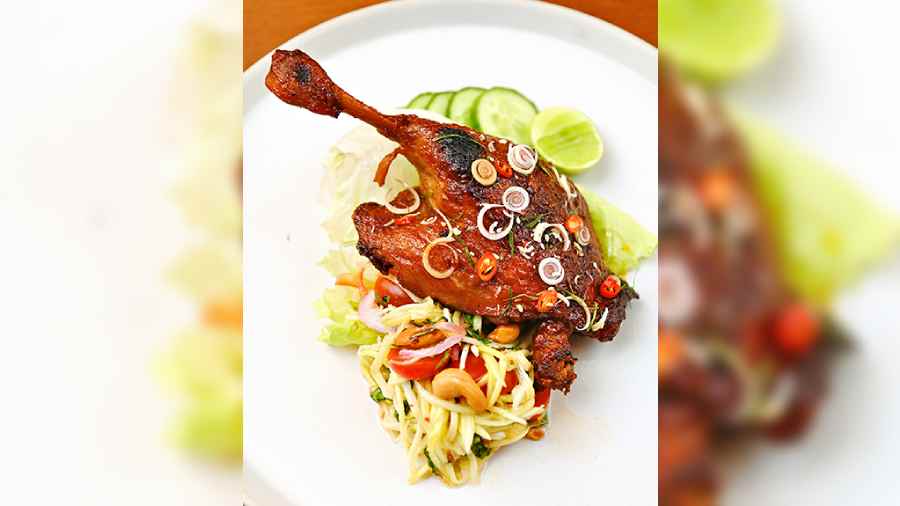 Phed Yang: Tender barbequed duck leg is served on a bed of raw mango salad, with cashew nuts and mint. The rich meaty feel of the duck is cut through by the tart and zingy salad and the plate is a well-balanced one.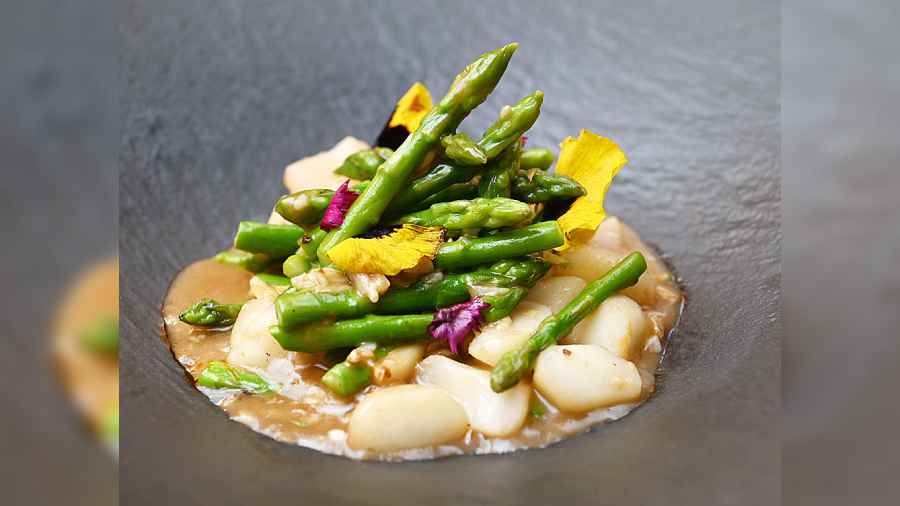 Normai Farang Phad Gap Haew: This dish has stir-fried Thai asparagus and water chestnut in garlic soya sauce. The garlic in the sauce ties together the relatively simply-flavoured asparagus and water chestnut.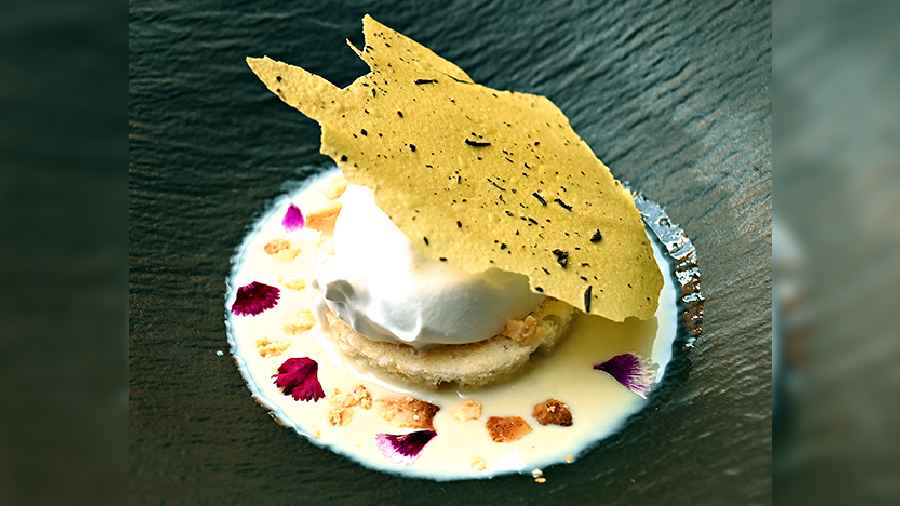 Cham Khanom Baan Thai: Baan Thai dessert bowl of jasmineinfused milk with milk cake and green tea crisp. This is very similar to the Mexican fave Tres Les Ches in terms of composition.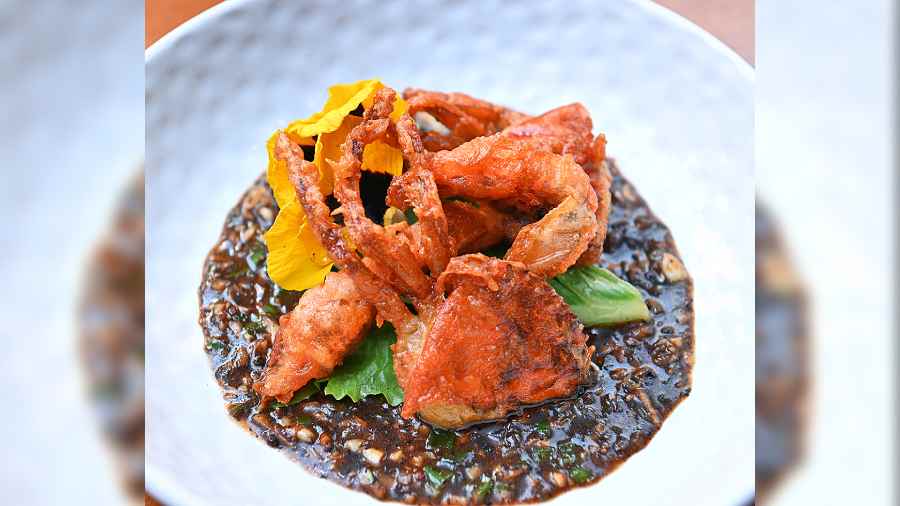 Poo Nim Phad Prik Thai Dam: Battered and stir-fried soft-shell crab in a black pepper sauce. The crabs are crisp on the outside and juicy and tender inside, whereas the well-bodied hot pepper sauce is a great accompaniment.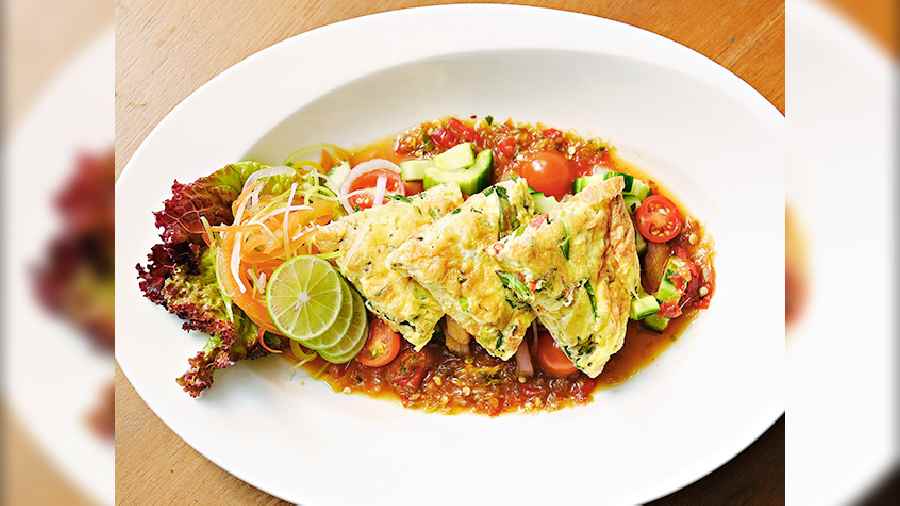 Yam Khai Dao Baan Thai: Baan Thai omelette salad with onion, cucumber and tomato, in chilli garlic dressing. This is a Thai speciality dish and is a very popular street food.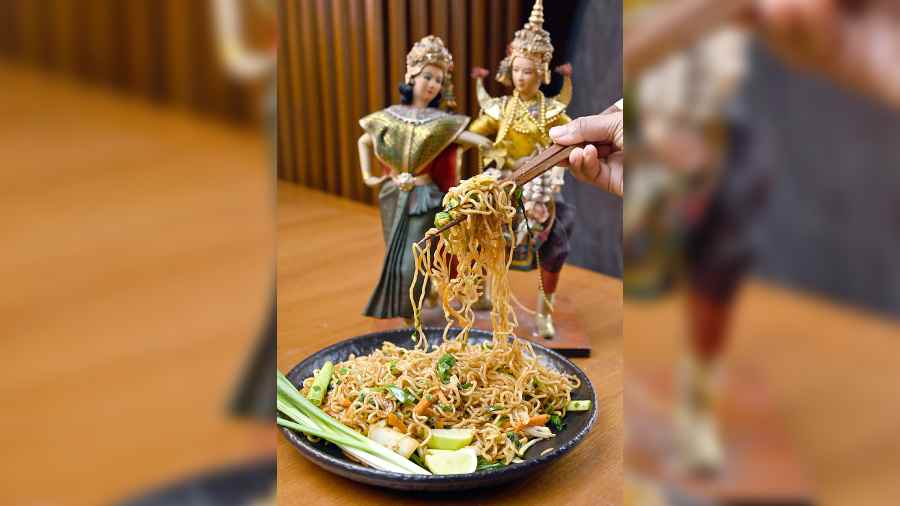 Pat Mama: A simple, filling and comforting dish. This has woktossed dehydrated noodles with Asian vegetables, and is very similar to the regular chow mein that we have on the streets, but with a Thai flavour twist.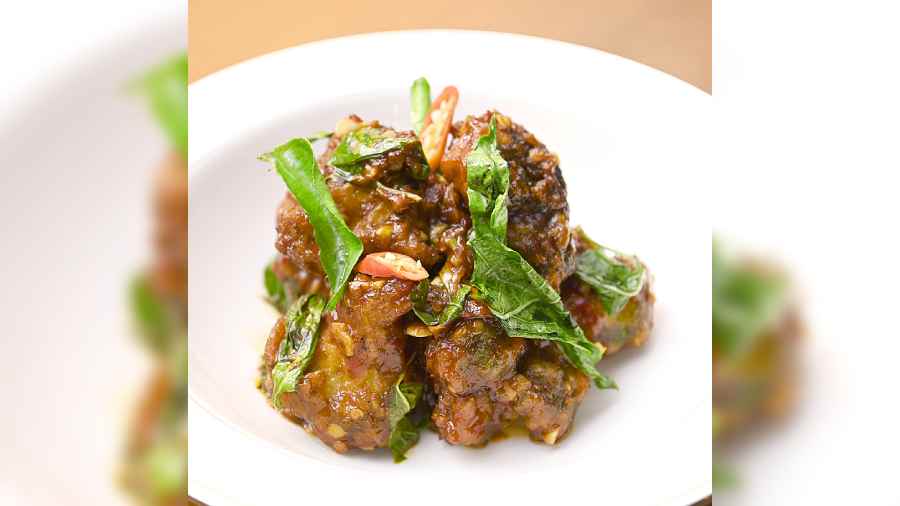 Broccoli Thod Bai Horappa: Battered broccoli stir-fried in sweet chilli paste and Thai basil. The batter has a good crunch and the sweet and hot sauce lacing the fried broccoli will not let you stop at just one piece.