Over 70 women doctors took a break from their regular medical duties, dropped their white coats and hit the runway for a scintillating walk at Rupang Dehi — the Essence of Inner Strength. Held at ITC Royal Bengal, the debut event of Doctors and Sarees group (DNS) Kolkata, saw the medical practitioners from across generations and different districts of Bengal walk the ramp in the backdrop of a palatial Rajbari setting. Brimming with confidence and style they heralded the festivities dressed in gorgeous saris. The event commenced with lighting the artistic D&S Kolkata logo by
Dr Rupali Basu, convenor of DNS Kolkata. The evening's programme also included a calendar shoot for 2023. While Pinky Kenworthy choreographed the walk, hair stylist and make-up duo Rajat-Kaushik upped their style quotient.
Snapshots from the event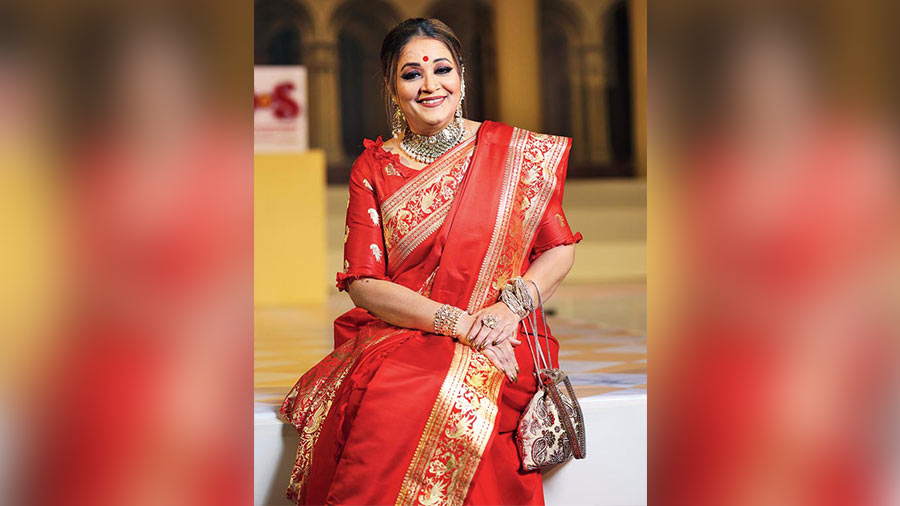 Draped in a stunning red sari, Dr Rupali Basu, a sari connoisseur and cause ambassador, as well as the managing director and CEO of Woodlands Multispeciality Hospital Ltd, said, "The Doctors and Sarees group was formed in 2019 and has close to 40,000 members worldwide. There are various activities taken up by some sub-groups, not limited to saris. There is DNS Trends, DNS Photography, DNS Live and so on. And very importantly DNS Anonymous, which has a philanthropic angle and aids members in distress."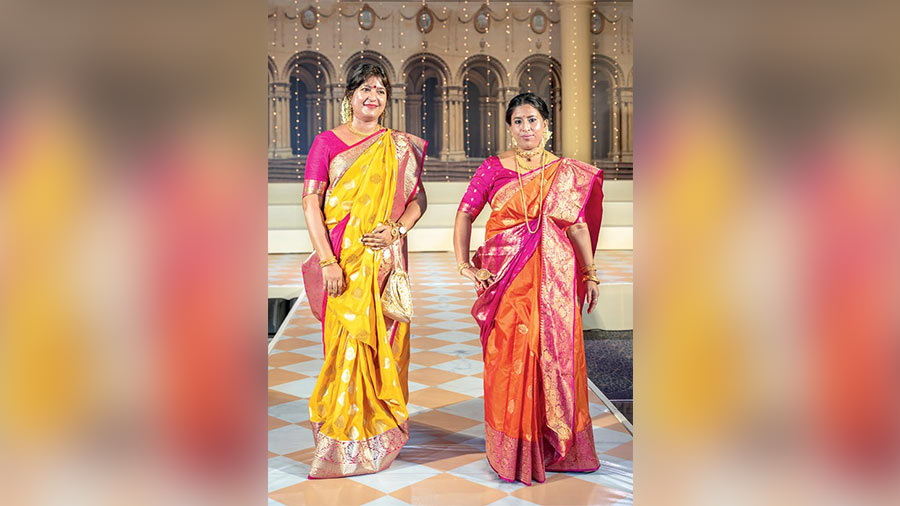 Amidst loud cheer, Dr Sanjukta Sarkar and Dr Nandita Chaudhuri paraded like true fashionistas.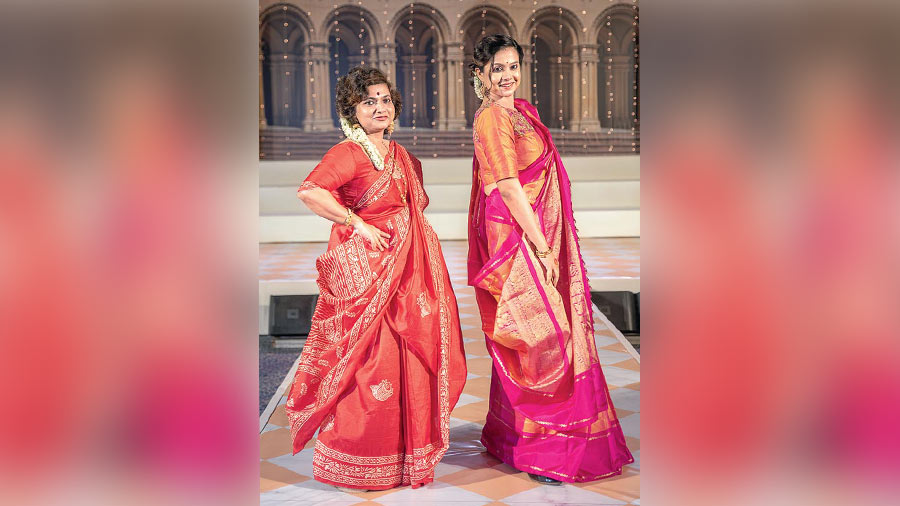 Full of grace and poise, Dr Sumedha Dey and Dr Tanuka Das walk the ramp.
Dr Kakoli Sen and Dr Sarmishta Ganguly ruled the ramp with their smile and attitude.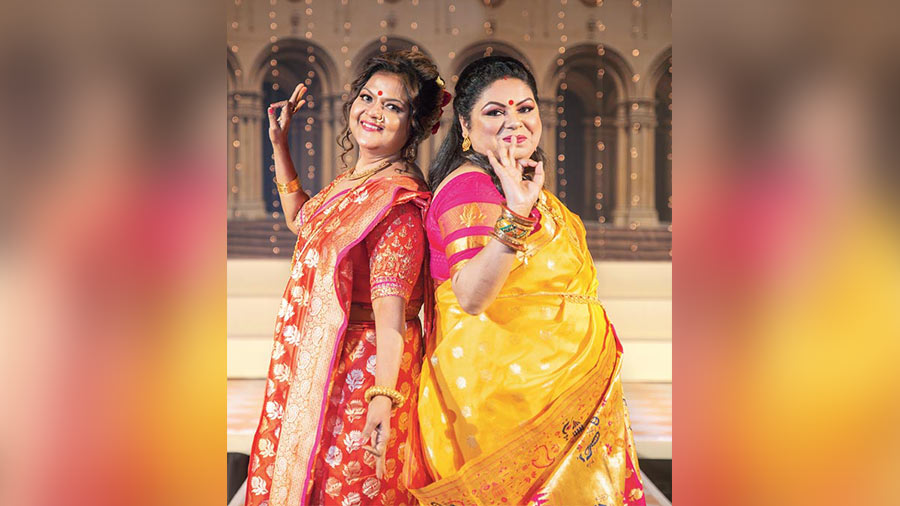 Dr Nandini Ray and Dr Apala Bhattacharya know how to pose and they were perfect.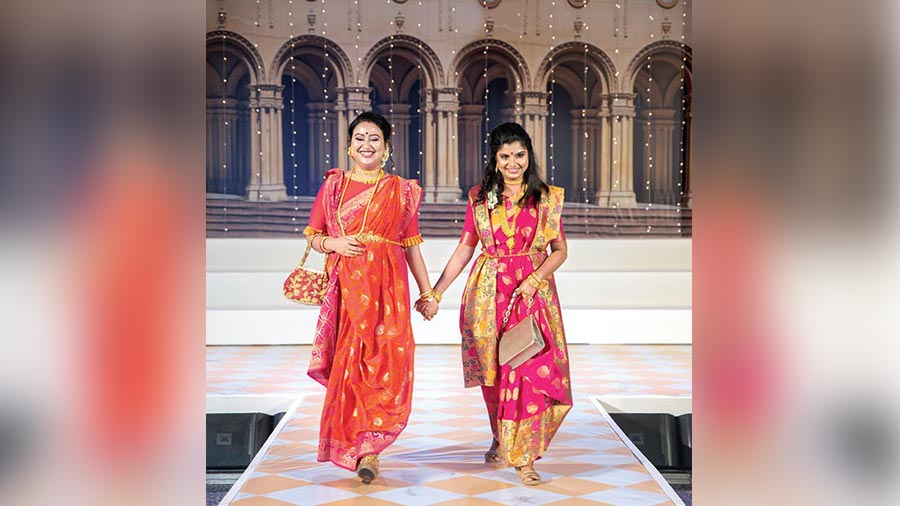 Dr Durba Biswas and Dr Ankita Prasad walk hand in hand.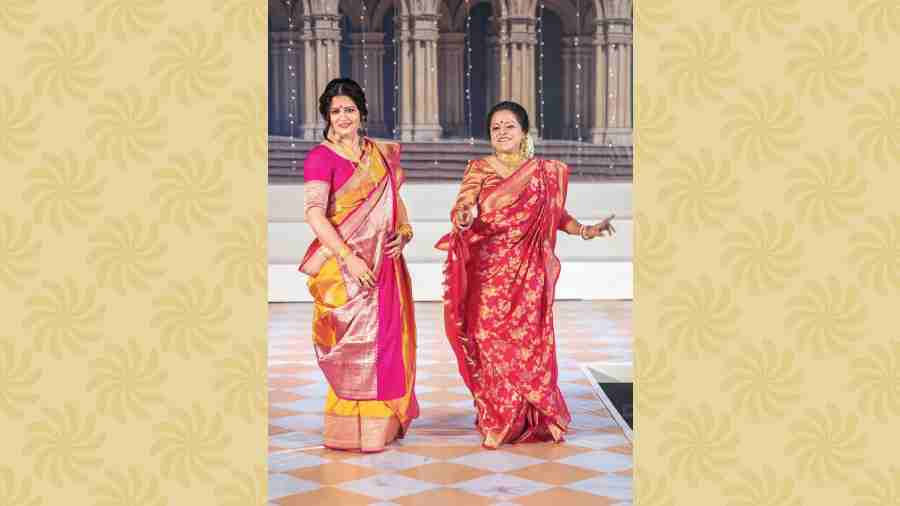 Dr Shelly Sharma Ganguly and Dr Aparna Mohanta showed some smooth moves while walking the ramp.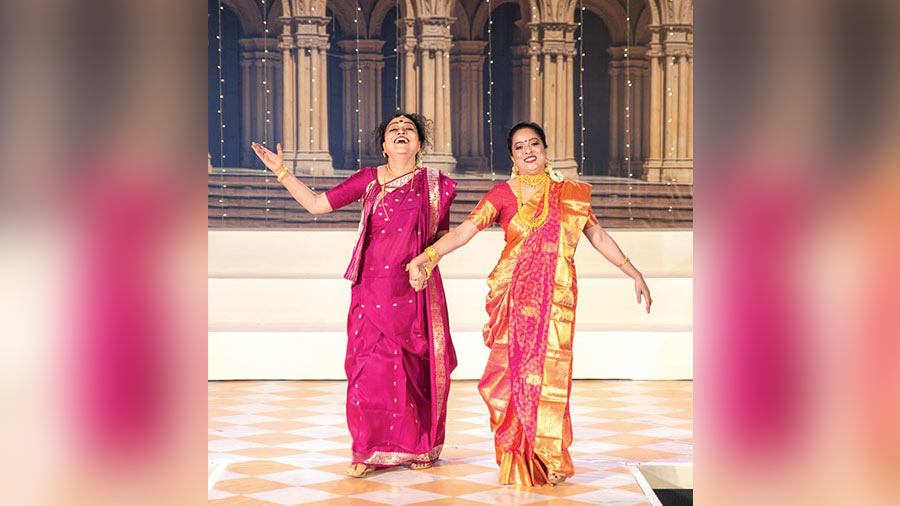 Dr Keya Bhoumik and Dr Sampa Raychoudhury enjoyed themselves on the runway.