Midnight moment
At the stroke of midnight 2023, everyone wished each other a 'Happy New Year', cheered, hugged and kissed their loved ones.
Music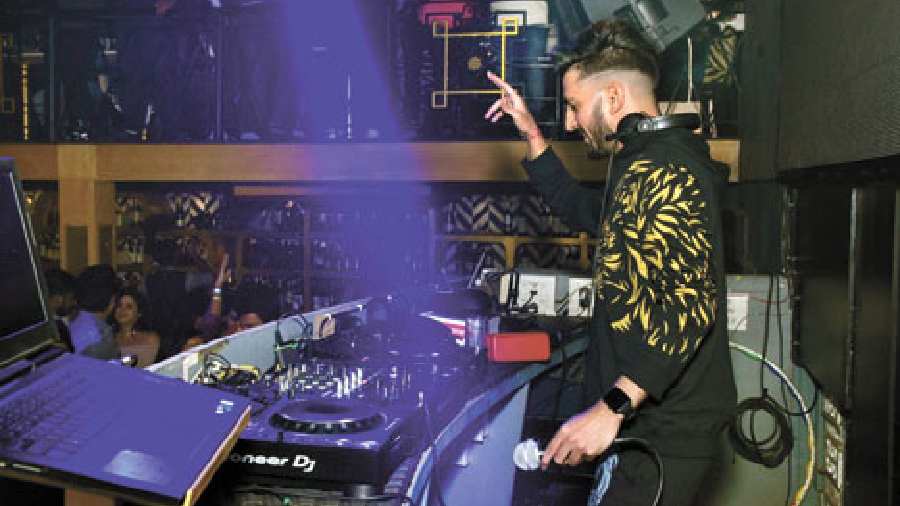 DJ Ketan came up on stage at midnight and made the audience dance all night long to party songs like Lat lag gayee, Baaki baatein peene baad, Kar gayi chull, Dus bahane, Unholy, and Party On My Mind. DJ Ketan played groovy songs to which the audience danced all night long. "Because the audience is already pumped, I intend to keep the party going for the rest of the night with some wild party music. And I'd like to wish everyone a very Happy New Year," he told us.
Mood & moves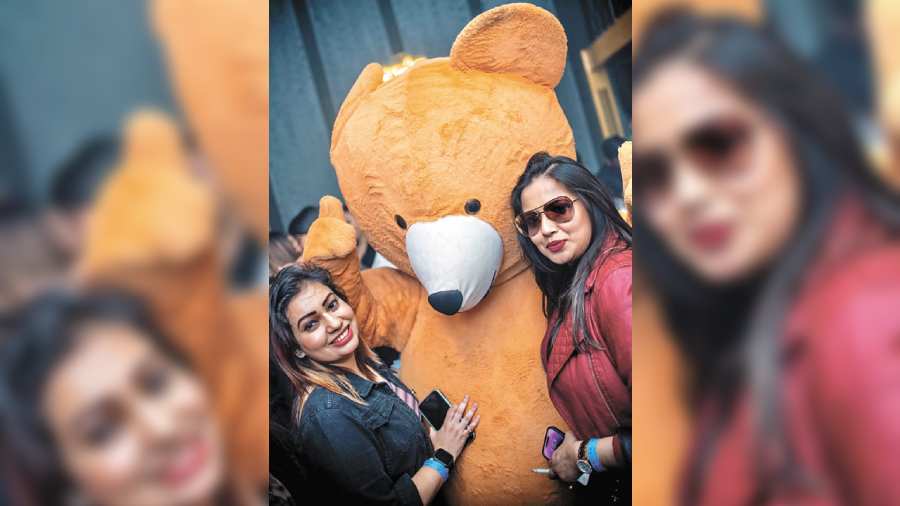 Teddy dancing and snapping photographs at a club, unusual right? The Telegraph spotted these ladies taking pictures with this adorable teddy bear! We absolutely love!
Style picks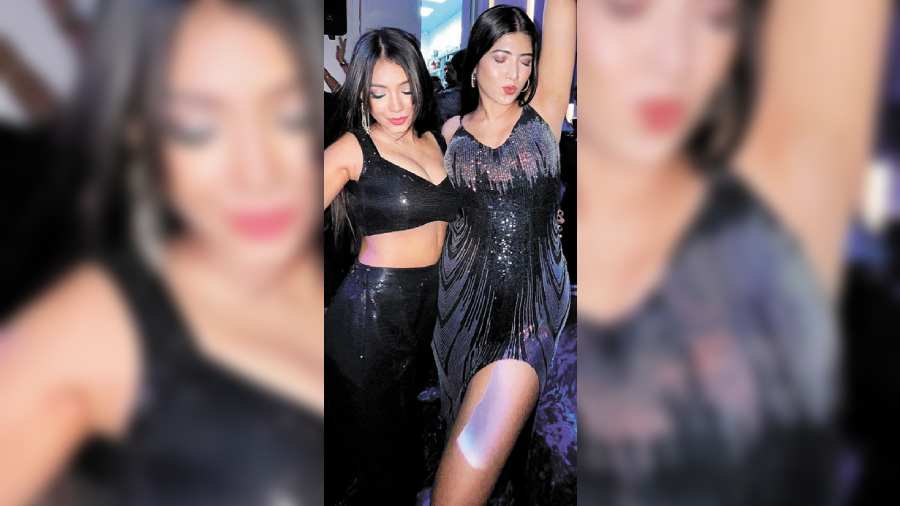 Bling fever was in full swing as we spotted these two fashionistas, Bandhani Alam and Florocina, wearing sequinned outfits. "We love the glam look with sparkles and sequins, it is perfect for NYE," said the duo.
Glimpses from the 31st nite at Makati
Makati's New Year's Eve celebration, in association with The Telegraph, was a spectacular mix of music, energy, and delicious food. The night saw an energetic audience occupying the dance floor and dancing to the beats of the music. DJ Siddharth and DJ Ankit blasted several hits as well as the season's chartbusters, which drew the crowd to the dance floor. Flashing lights and a colourful disco-lit dance floor ensured that it was never empty.
Midnight moment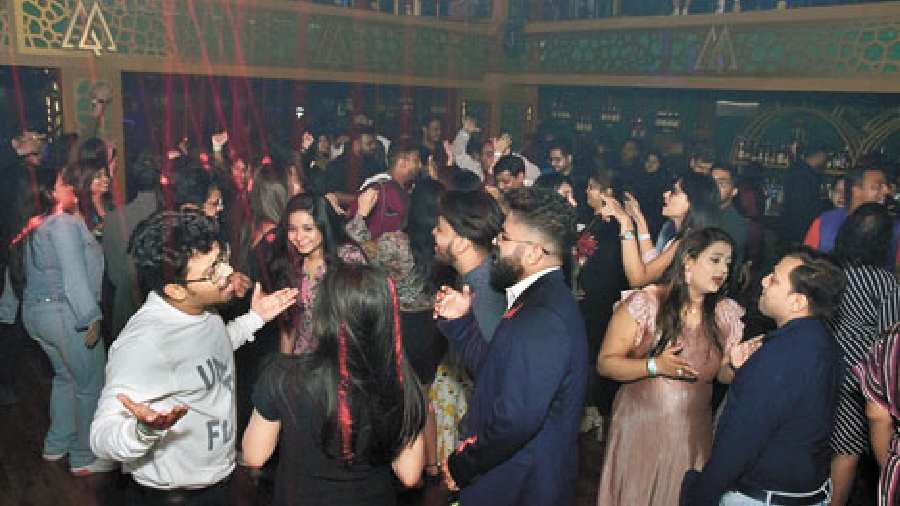 As the clock struck 12, the dance floor went wild with the celebration, raising their arms in the air.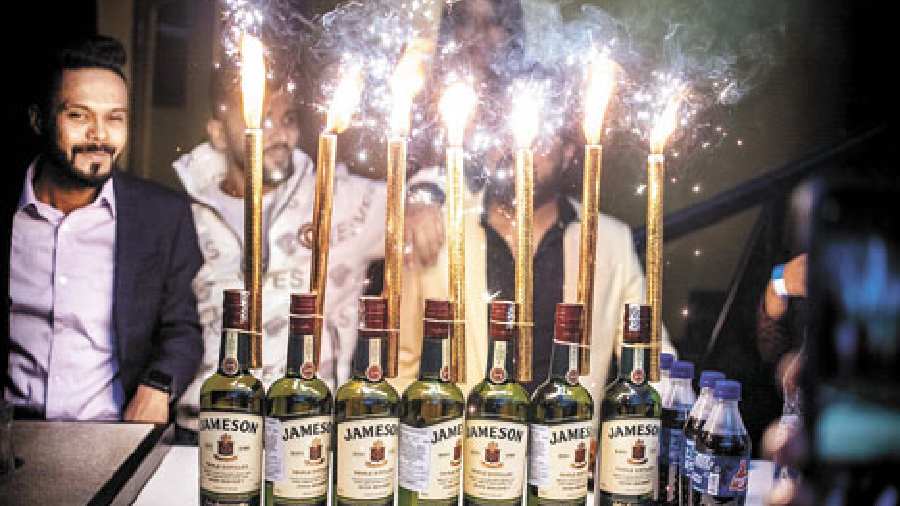 The night was jazzed up with fireworks.
Mood & moves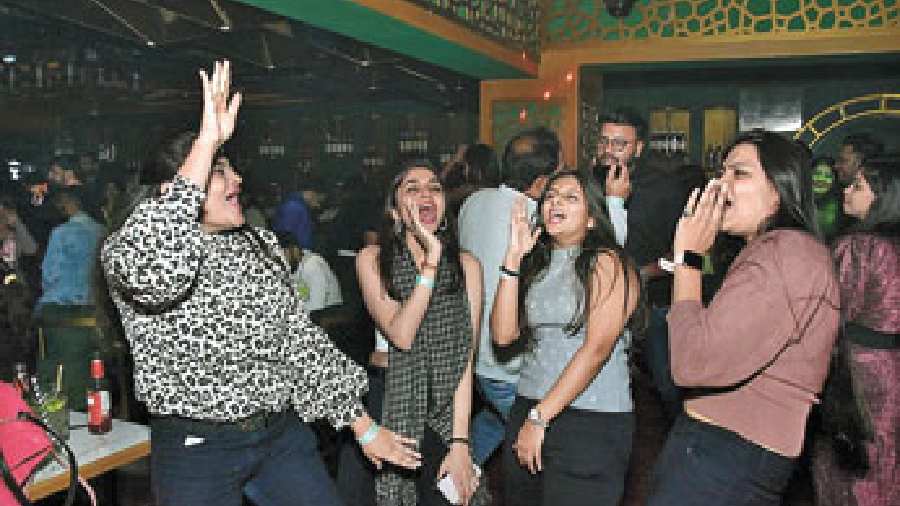 The lovely young ladies quickly caught on to the party vibe and were the first to take to the dance floor. As the night went on, there was no stopping this gang. Chammak challo was the song that got this group of pals up and dancing.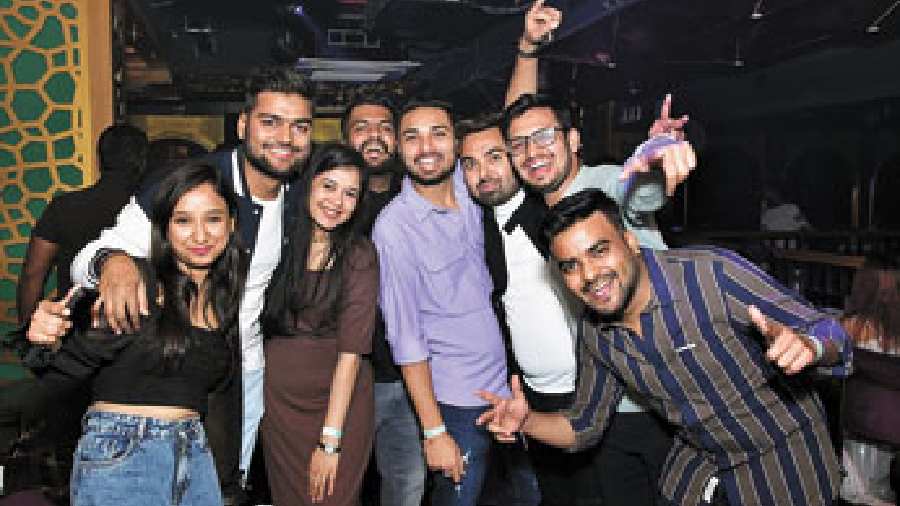 The dance floor was the hottest part of the venue. While the couples couldn't help but get cosy, big and small groups showed off some amazing dance moves. We managed to capture a few in action.
Spotted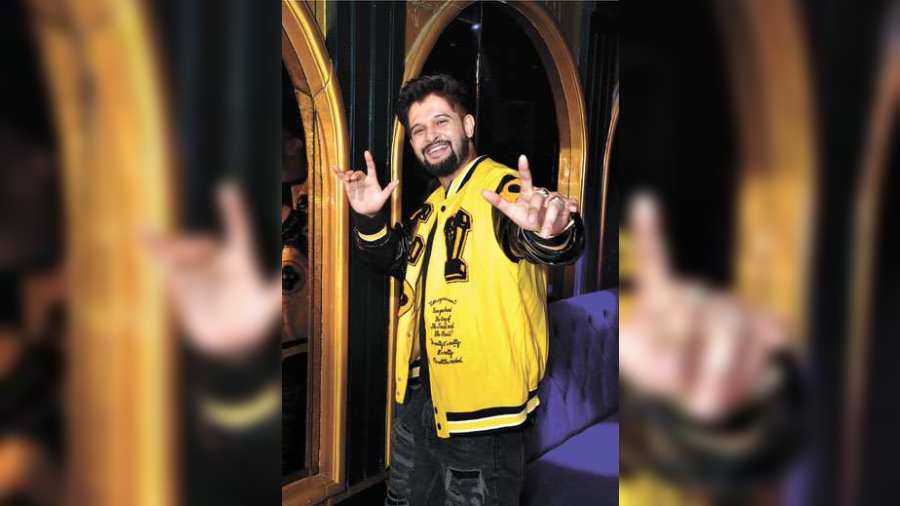 Our camera snapped actor Neil Bhattacharya, who partied with his gang.
Sip 'n' bite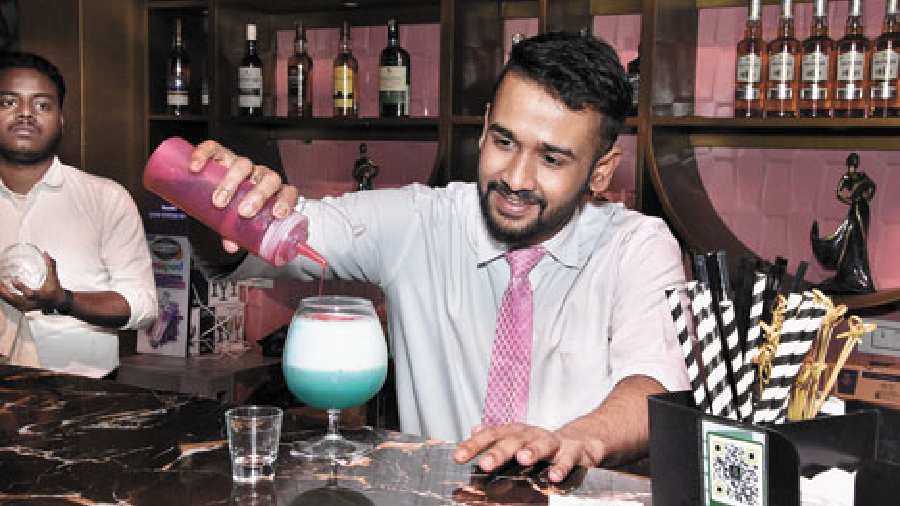 The live bar counter at Makati was an attraction for the crowd on NYE.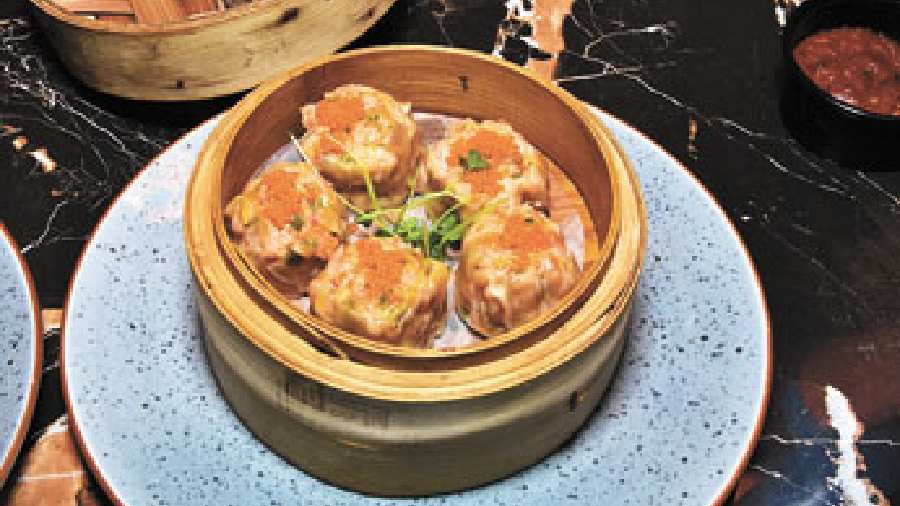 The weather was just right to indulge in some delicious dim sums. These were finger-licking good.