One more week of impeccable maturity on display from the venerable role models plying their trade in the IPL, with everything from casual hitting to casual comments to not-so casual stand-offs. We bring you all the lowdown as part of Wrong 'Uns, My Kolkata's weekly awards that promises to honour the brilliant and the bizarre (often one and the same) during the IPL season.
For our fifth instalment of 2023, we restore one category from week two, retain the bulk of awards from last week and present the White Cap to an Englishman born in Barbados and currently sulking in Mumbai.
The Socrates Award for Best On-Field Dialogue
Rare are the days when somebody beats Chennai Super Kings (CSK) in Chennai. Rarer still are the days when the predictably unpredictable Punjab Kings (PBKS) do so, that too off the last ball while chasing 200 runs. Following their sensational triumph in CSK's lair, PBKS's opener Prabhsimran Singh spoke about his blistering start to the chase with finisher Shahrukh Khan. But what sealed this category for the men in red and white was Shahrukh's hilariously delivered line, which his namesake would have been proud of: "Hum Punjab Kings hain, kuchh bhi ho sakta hai (We are Punjab Kings, anything can happen)!"
Cheekiest Social Media Shot of the Week
Following their latest altercation in the IPL, Virat Kohli and Gautam Gambhir could have been nominated for just about every category this week. However, it was Kohli who earned himself a spot in our honourable mentions with a cheeky (some may call it cheap or classy, depending on their loyalties) dig at Gambhir on Instagram. After he was done glaring at and arguing with Gambhir and everyone in the latter's vicinity, the Royal Challengers Bangalore (RCB) talisman took to social media to post the following quote from Marcus Aurelius (who lived just 2000 years ago): "Everything we hear is an opinion, not a fact. Everything we see is a perspective, not the truth." Unfortunately for Kohli, GG does not follow him on Instagram!
Most Startling Statistic of the Week
Mitchell Marsh joined an exclusive club of IPL cricketers this week when he scored 63 and bagged four wickets in an excellent all-round performance for the Delhi Capitals (DC) against the Sunrisers Hyderabad (SRH). In doing so, he became only the fifth IPL player to have scored at least 50 runs and taken four wickets in the same game, with the others being Yuvraj Singh, Paul Valthaty, Kieron Pollard and J.P. Duminy. Yuvraj, interestingly, is the only one to have done it twice.
Best Almost-Drop
If you are nominating an IPL outfielder to run backwards for close to 20 yards at full pace and pluck a ferociously dipping ball out of the night sky by stretching every single sinew, your choice will probably not be the Rajasthan Royals' (RR) Sandeep Sharma. But then, what do you (or we) know about choices?! For it was Sharma who took one of the catches of the season after looking like he was going to drop it for most of the time the ball was in the air. Even Suryakumar Yadav, whose wicket was at stake, must have felt that Sharma would not reach the ball, or having reached it would not grab it, or having grabbed it would not have held on after landing face-first on the floor. And yet, Sharma somehow managed it all, in this week's best almost-drop.
The Easter Award for Remarkable Resurrection
The month of Easter may be over but remarkable resurrections continue in the IPL, with the latest coming as part of the much-hyped 1000th match in the competition's history. Chasing 213 against RR at the Wankhede Stadium, the Mumbai Indians (MI) seemed to have ruled themselves out of the running when they lost SKY in the 16th over, with 60 runs still needed off just 26 balls. With Tilak Varma not scoring as per the asking rate, the onus was on new man Tim David to smash everything in his sight. But he did not, manoeuvring the ball instead to reach 11 off 5. And then, with the pressure cranking up, David became Goliath, hitting 34 off his next 9 deliveries to seal a memorable win for MI.
The Kalbaisakhi Award for the Most Pleasant Surprise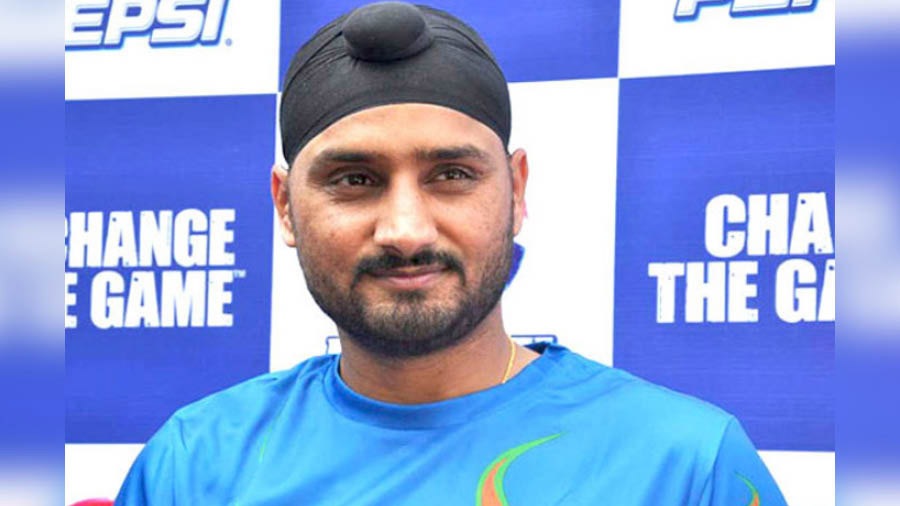 Harbhajan Singh was in reconciliatory mood this week, healing old wounds with Sreesanth
TT archives
For those following the IPL in Hindi on Star Sports, the surprise moment of the week had nothing to do with matters on field. Rather, it came about when two former Indian teammates were slotted together for commentary during DC versus SRH on Saturday. The pair in question were the same two who were involved in the IPL's infamous Slapgate from 2008, when Harbhajan Singh lashed out against an unsuspecting Sreesanth, sending the latter's tear glands into overdrive. Thankfully, no such violence unfolded this time around, with the two men gracefully burying the hatchet to produce an impressive segment where their chemistry, surprisingly and pleasantly, felt easy and natural.
Back with a Bang
Something about the Kolkata Knight Riders (KKR) seems to get the best out of Vijay Shankar, whose indifferent run for the Gujarat Titans (GT) was put to bed with a majestic 51 not out off just 24 balls at the Eden Gardens. The explosive innings not only led GT to a comfortable victory in Kolkata but revived calls for a return for Shankar to the Indian team to play in this year's 50-over World Cup at… No. 4 (when was the last time we heard that?!).
The White Cap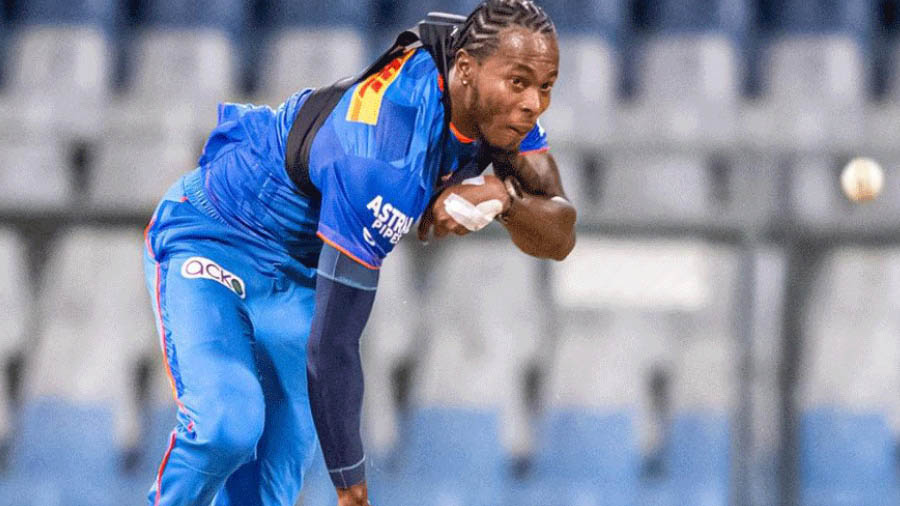 After returning from injury, Jofra Archer is yet to find his feet in the IPL with MI
TT archives
Sixteen overs, 166 runs and just two wickets. Impressive numbers, but not if you are a bowler, let alone one with the reputation of Jofra Archer. Battling injuries and poor form, Archer has mostly been firing blanks at MI so far, with his below-par performances made starker by the continued absence of Jasprit Bumrah. What makes matters worse for the English pacer is that he is not a regular starter for MI right now, which means that his best hope of losing the White Cap (as it was for the last holder, Prithvi Shaw) might just be to watch from the sidelines.