We are exactly halfway through the IPL for 2023, which means we are all secretly convinced that the tournament will never end. And nor will the drama, of course, which continues in the form of passionate farewells, surprise guest appearances, vengeful returns and so much more. With plot lines and character development that Bollywood writers could only dream of, we bring to you the Wrong 'Uns, My Kolkata's weekly awards that promises to honour the brilliant and the bizarre (often one and the same) during the IPL season.
For our fourth instalment of 2023, we revive one category from last season, invent a new one and watch the White Cap move a few metres in the Capital.
The Socrates Award for Best On-Field Dialogue
This wholesome conversation between Axar Patel and Mukesh Kumar in the aftermath of the Delhi Capitals's (DC) narrow win against the Sunrisers Hyderabad (SRH) had it all, from the story behind Kumar's nickname, Binod, to Axar's new-found Lady Luck to the most authentic brand plug-in that Amul has had in IPL history (sorry, commentators). Most importantly, it had genuine warmth between two players who will be key if DC are to turn around a woeful start to this season into something memorable.
The Yudhishthir Award for Unfiltered Honesty
One of the best kept secrets about the IPL over the past few seasons has been the answer to the question — when is Mahendra Singh Dhoni going to retire? It seems only MSD knows when, but for the first time, the man himself dropped a hint about 2023 potentially being his last campaign after the Chennai Super Kings (CSK) wrapped up their latest victory at the Eden Gardens. Addressing the home crowd that had turned out in a sea of yellow in spite of the Kolkata Knight Riders (KKR) being in action, Dhoni told Murali Kartik: "They (the Eden crowd) are trying to give me a farewell, so thanks a lot to them!"
Most Startling Statistic of the Week
It is not often that your leading batter plays more than 50 balls in a T20 game and your team still loses the match. Or maybe it is if the batter in question is K.L. Rahul. Following his 68 off 61 in a losing cause against the Gujarat Titans (GT) on Saturday, Rahul has lost 12 of the 26 games in the IPL where he has faced 50 deliveries or more.
The Jai-Veeru Award for Enduring Friendship
Monday was an emotional day for DC skipper, David Warner, as he returned to Hyderabad, where had spent seven glorious years with SRH, evolving into the most bankable batter in the competition. On coming back to the Rajiv Gandhi International Stadium, Warner was delighted to see his ex-teammate Bhuvneshwar Kumar and greeted him in the most Indian way of all by touching the pacer's feet! The two proceeded to embrace before exchanging a few words and more smiles, as an amused Ishant Sharma looked on.
The Easter Award for Remarkable Resurrection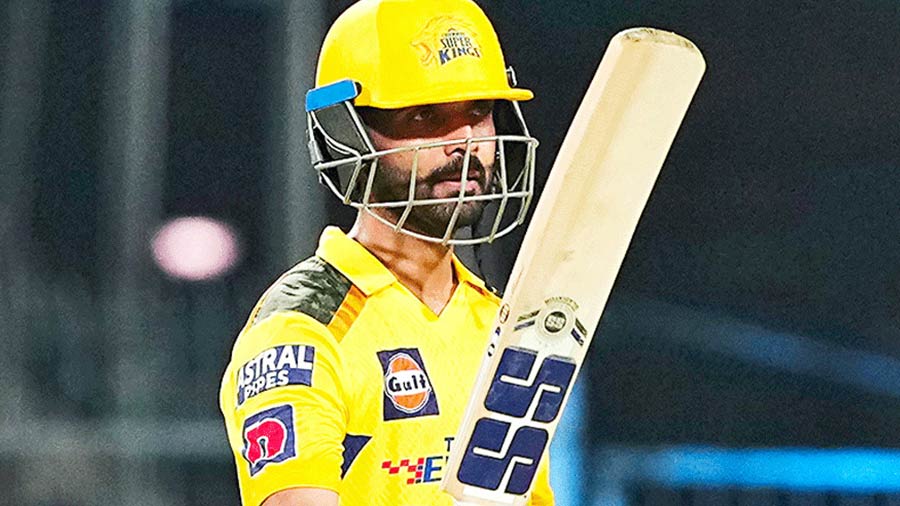 Ajinkya Rahane has found a new lease of life at CSK this season
TT archives
Generally, this category is reserved for a specific team performance in a specifically hopeless situation. But exceptional turnarounds call for exceptional treatment, which is why we are awarding this honour to an individual this week. An individual whose T20 obituaries were still being written when CSK decided to take the punt and include him in their ranks for 2023. Yes, we are talking about Ajinkya Rahane, the man who is scoring runs faster than you can say jinx. In five matches so far this term, Rahane has notched up 209 runs, at a rather un-Rahane strike rate of almost 200, with 18 fours and 11 sixes to his name. Wonder what Dhoni and Stephen Fleming have been telling him in the dressing room this season!
The Kalbaisakhi Award for the Most Pleasant Surprise
In the same week that Kolkatans had their prayers answered with a rare sighting of rain, the IPL also witnessed a rare sighting… of Rahul Dravid. The current coach of the Indian men's senior team is hardly seen in public when not coaching India. He is seen even less on social media. But kudos to the IPL's digital team for not only spotting Dravid, who came to watch his two former teams (the Royal Challengers Bangalore and the Rajasthan Royals) battle it out in Bengaluru on Sunday, but also getting him to share a few words in his characteristically elegant fashion.
Back with a Bang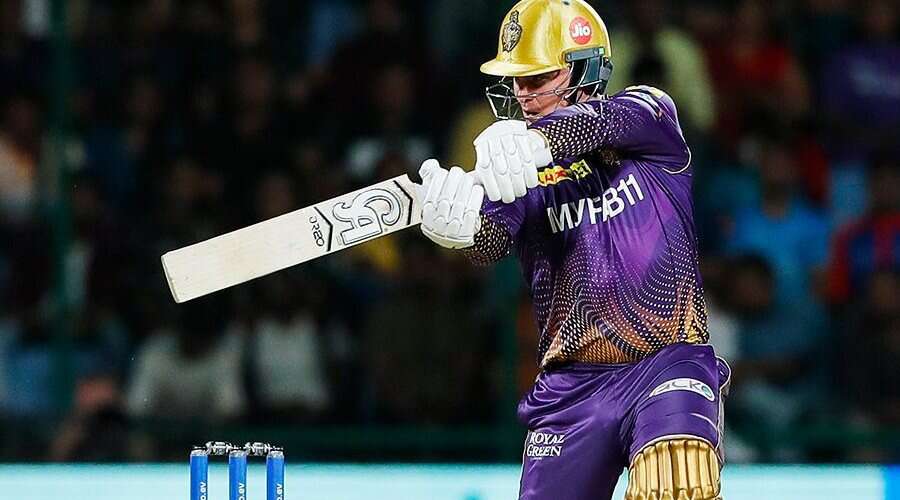 After a one-year hiatus in the IPL, Jason Roy returned in sparkling form for KKR
TT archives
Having missed out on the IPL last year and looking like he would do so once more in 2023, Jason Roy came in as a mid-season replacement for KKR, filling in for Shakib Al Hasan. Roy, whose career numbers in the IPL may only flatter Joe Root (provided he plays), wasted no time in making some much-needed impact for his new franchise. In three games over the past week, Roy accumulated 160 runs at a brisk strike rate of close to 180, which included a scintillating 61 off just 26 against CSK and another power-packed 56 against the Royal Challengers Bangalore (RCB).
The White Cap
For the second week in a row, our illustrious White Cap finds pride of place in the DC dugout, with Sourav Ganguly passing it on to the next biggest hater of the Yo-Yo test in the franchise, Prithvi Shaw. In six innings so far this season, Shaw has made just 47 runs at a miserly strike rate of 117.50. Apart from poor shot selection and some lacklustre running, there seems to be an air of complacency around Shaw, who no longer looks like a teenager either (for he is actually 23). Replaced by Philip Salt for DC's last match, Shaw might just get to see more of the White Cap than competitive action in the weeks to come.