More than 15 artists and four DJs will take the stage on October 15-16 in Rohini Lake Garden, Kurseong, for one of north Bengal's biggest music and art festivals.
The Pine Tree Festival (TPTF) was founded in 2016 by a group of passionate young men, with an aim to promote tourism, music, art and culture in the small town of Kurseong in Darjeeling, West Bengal.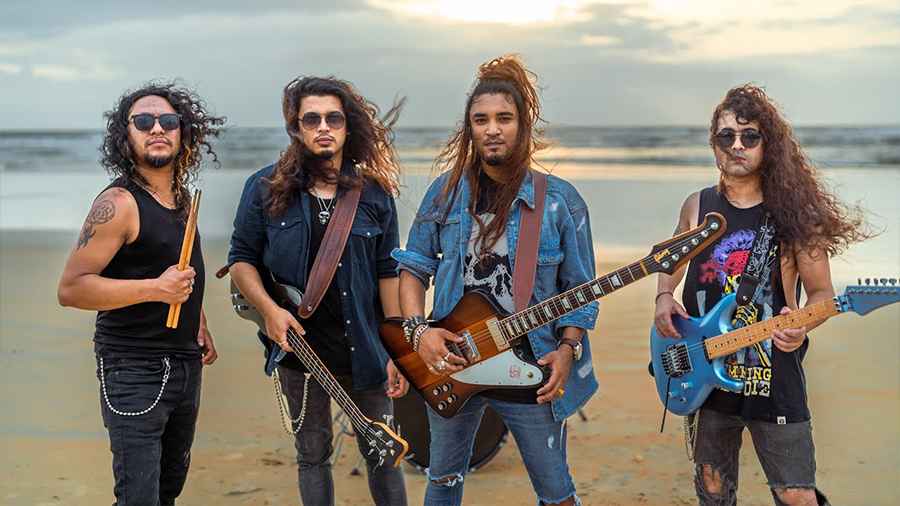 Girish and the Chronicles will be performing this year
"TPTF started off as a one-day event with one of India's top alternative funk rock bands Gingerfeet and Kalimpong-bred legend Bipul Chettri and The Travelling Band co-headlining and headlining the event respectively," says Mohanish Lama, founder of event management company Decible.
Conceptualised by Decibel and Pine Tree Production, the first edition saw such an overwhelming response, that in 2018, the festival turned into a two-day event. The Pine Tree Festival is now one of the biggest festivals in north Bengal and Sikkim. Bands like Mukti and Revival (Nepal), Sabin Rai & the Pharaoh (Nepal), Soulmate and Mantra have all graced the stage in 2018 and 2019.
What to expect this year
Bands that have signed up for the fourth edition include Girish and the Chronicles, who are back after touring extensively in Spain. "Can't wait to rock Kurseong for the very first time," shared the rock band.
The heavyweights from Nepal – Albatross – will also be performing this year.
Famed artist Taba Chake is all set to enthral the audience, and singer/songwriter Nineteen will return for the second time. Darjeeling tech-death metal band Obliterating Vortex, Sikkimese band Salakhala (just back from Ziro Festival, Arunachal Pradesh), Trance Effect (Nagaland), Street Stories (Shillong) are also included in the bill.
To keep the crowd engaged throughout the event, there will be ethnic food and beverages, and a local flea market with more than 30 stalls. A campsite will also be available for those wishing to stay at the venue.
"The last three editions saw musicians from across India performing and more than 2,500 people in attendance. With this vigour we plan to make it one of India's best music festivals with international artists, bands and musicians performing in the coming years," signed off Lama.
Dates: October 14-15
Venue: Rohini Lake Garden, Kurseong, West Bengal
Tickets: Buy online here
Stay: You can choose to camp on site. Deets here
Follow: Stay tuned for gig updates on the festival's Instagram page