Shikhandi — a minor character from the Mahabharat with epic significance. Once seen as a story of revenge that saw the virtuosity of Bhishma waver, the character has with time come to stand for gender rights.
Suman Mukhopadhyay turns the spotlight on Shikhandi with his latest play, to be staged at Kolkata Centre for Creativity this month. A joint presentation by ECTA and Chetana, Shikhandi, directed by Mukhopadhyay, is set for its India premiere on January 6 and 8. The one-hour-and- five-minute-long mono act has been written by Sudipta Bhawmik and performed by Sudipta Majumdar.
The performance is a monologue in English, which narrates the tale of Amba, her rebirth as Shikhandi, and the voice of revenge for women in society.
"I was on a Fulbright scholarship in the US doing work on diaspora Bengali theatre performance in 2022 when I got the script of this performance from playwright Sudipta Bhawmick. Also, the anti-abortion law was passed in America during that time. Though this is not directly linked to that, it kind of provoked me to deal with the concept," Mukhopadhyay told My Kolkata.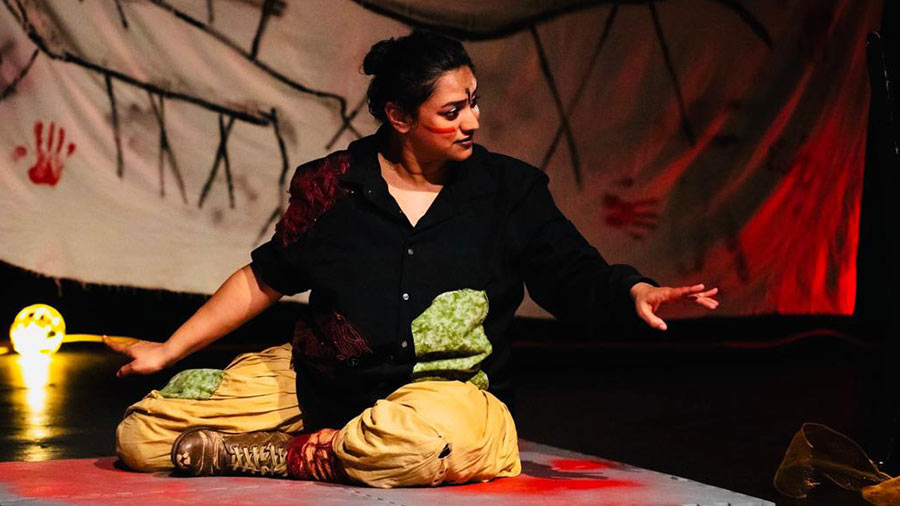 The mono act is performed by Sudipta Majumdar
Gender divide and transgender politics are subjects that have found reiteration in numerous texts and literature, but have been kept at arm's length for a long time. It is only recently that society is becoming aware and taking steps towards community awareness and diverse dialogues.
"I had not done this kind of work before. So, I thought that this concept had a timely relevance. Also, Bhishma and Shikhandi's story is known to people. We rehearsed for some 100-120 hours in America. The play was first performed in the States as part of my Fulbright Project," Mukhopadhyay said.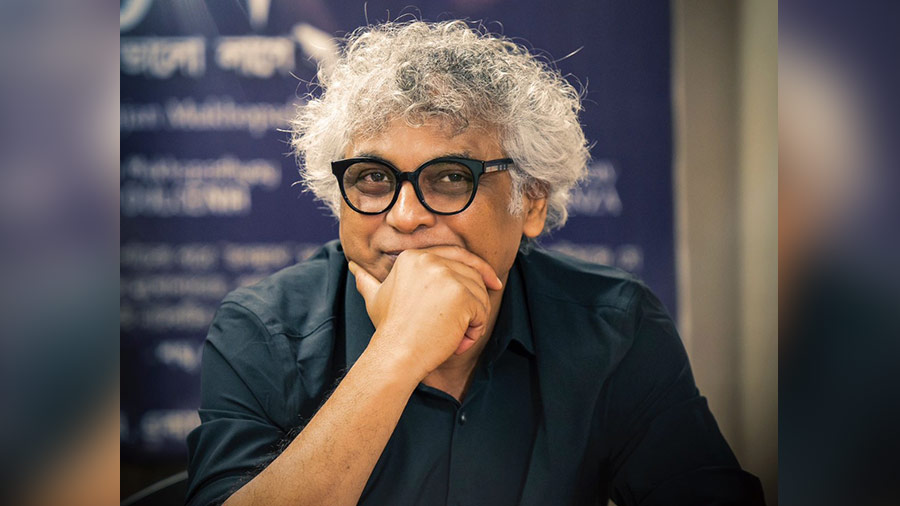 A joint presentation by ECTA and Chetana, 'Shikhandi' is directed by Suman Mukhopadhyay
Saswata Chatterjee
Shikhandi has travelled to various locations in the US like New York, New Jersey, Boston, San Francisco Bay Area and is finally reaching India in 2023.
Tickets are priced at Rs 300 each and can be booked online via the following links for the three shows.
January 6, 6.30pm: https://rzp.io/l/owAbLMg
January 8, 5pm: https://rzp.io/l/XjQAQtFyH
January 8, 7pm: https://rzp.io/l/T76ZCo2