The centenary celebrations of Indian Life Saving Society (ILSS) continued at their Rabindra Sarobar address with a water ballet Sare Jahan Se Accha that was staged from September 23 to September 25 which also weaved in the theme of 75 years of Indian Independence.
The event started with a lamp-lighting ceremony by the honorary guest of the evening, Lt. General Rana Pratap Kalita, who was joined by Utpal Ganguly, president, ILSS, Amitabha Basu, vice-president, ILSS and Rajarshi Dutta, honorary general secretary, ILSS.
This was followed by engaging performances. The atmosphere was electrifying. Colourful lights rained on the pool and music and commentary reverberated across The Lakes. Period-appropriate make-up and colourful clothes added to the mood. Each piece was perfectly coordinated and showcased the skills of the dancers, indeed a treat for the members and the guests.
The Telegraph too enjoyed the show. Here are some snapshots.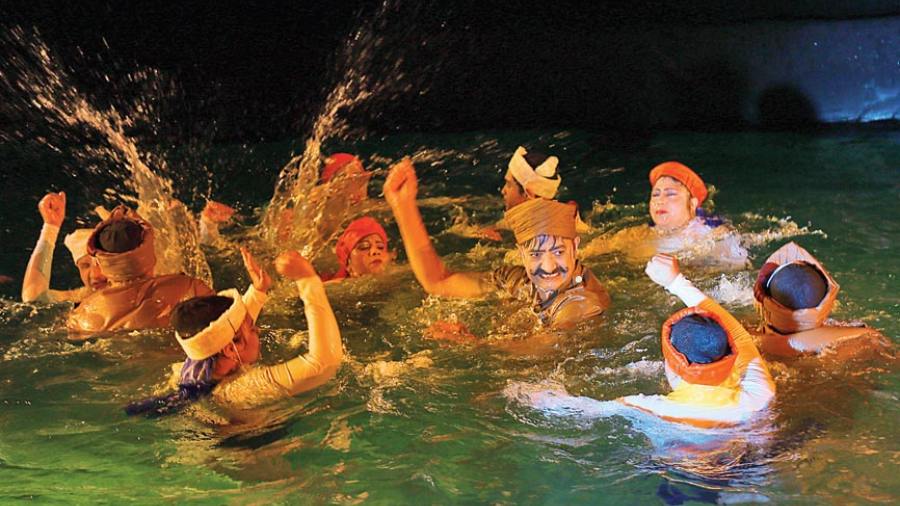 The talented ballet dancers left the audience mesmerised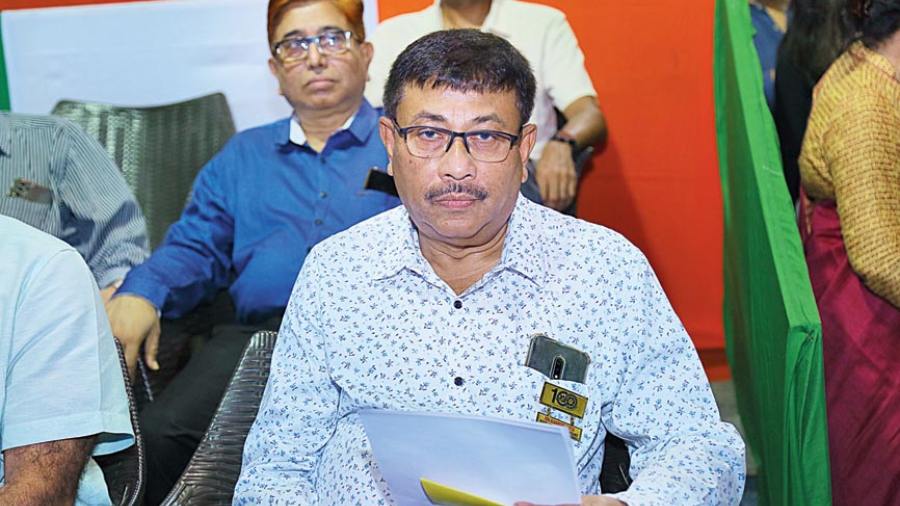 Club Speak
"Water ballet is a unique form of art that is only practiced by our Society throughout the country. This is a unique and colourful show that the artists take a huge effort to showcase, so I believe that people should see this show at least once in their life. I hope we continue to bring in more talent and innovative with ideas" — Rajarshi Datta, honorary general secretary, Indian Life Saving Society
(L-R) Utpal Ganguly, Amitabha Basu, Rana Pratap Kalita and Rajarshi Dutta during the lamp-lighting ceremony
Pictures: Koushik Saha