The second edition of IBS Kolkata Mini Marathon organised by IBS (ICFAI Business School), in association with The Telegraph, was held on December 4. Starting from the IBS college campus, the participants had to complete a round till Biswa Bangla Gate and back. With over 600 participants, the lanes of Salt Lake early in the morning were brimming with energy of the enthusiastic participants. The marathon commenced with a special warm-up session of Zumba, and was divided into eight different categories of 5km and 10 km runs. In the previous edition, the focus was on cardiovascular health and this year, the theme was 'Live healthy, be healthy', with an aim to encourage healthy living amongst all. The proceeds garnered from the registrations was reserved for donation to the Ramakrishna Mission Seva Pratishthan.
Glimpses
Ajay Pathak and Durga Sinha with the guest of honour, Gaurav Sharma, commissioner of the Bidhannagar City Police.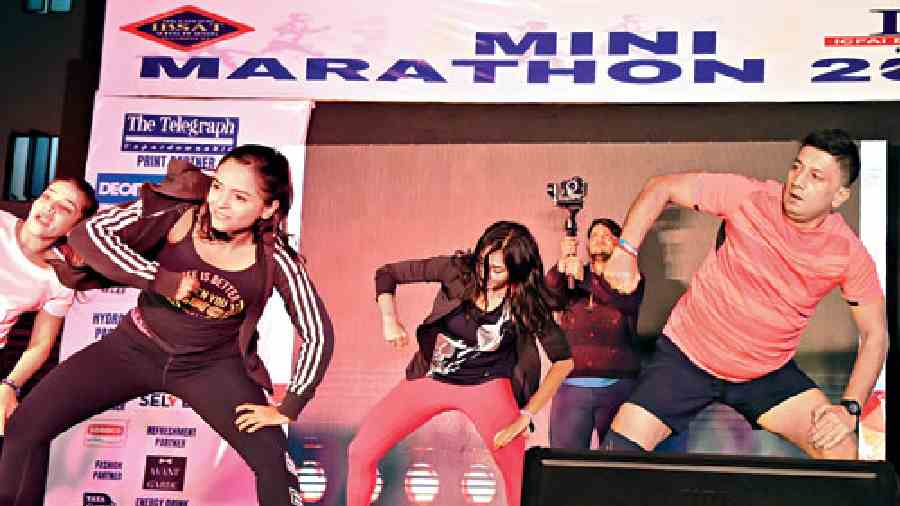 The intense Zumba session energised all the attendees.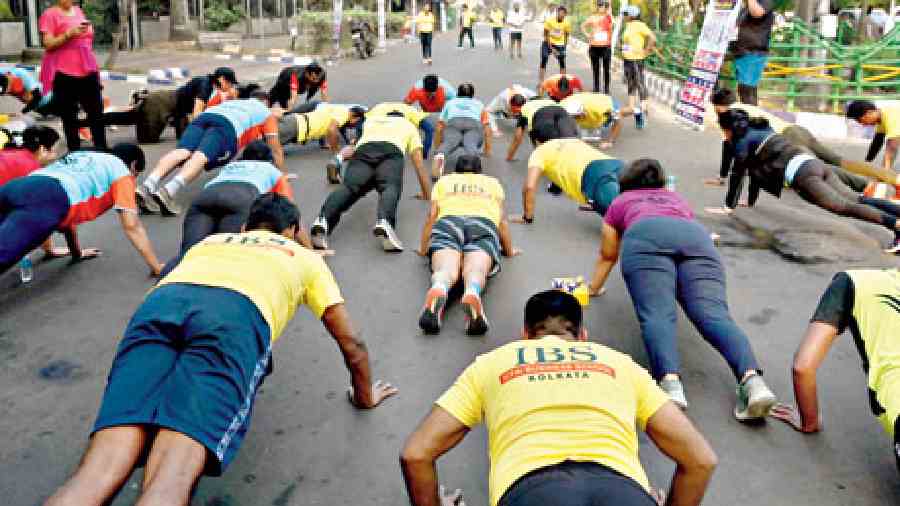 Participants did some warm-up exercises before the marathon.
Voices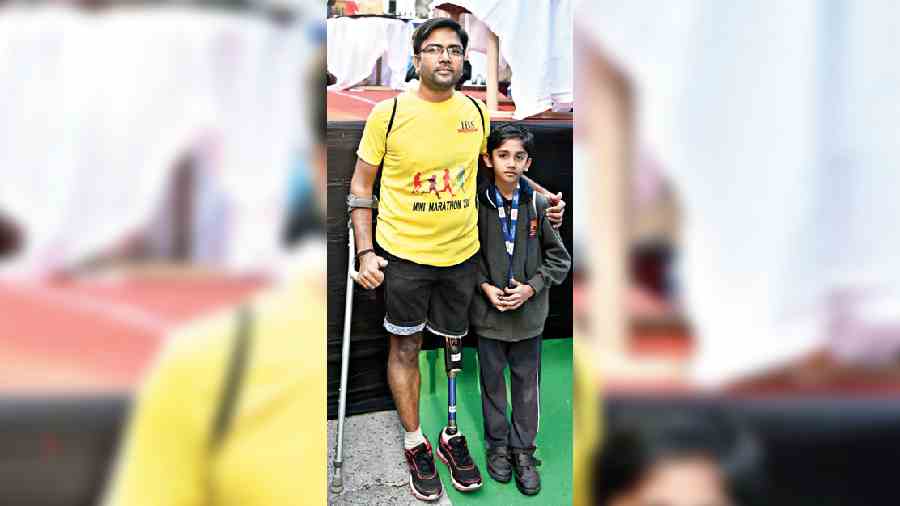 "I maintain a habit of walking 5 to 10km every day and I had previously participated in the 2019 edition of this marathon. I enjoy participating in IBS organised marathons quite a bit and would love to come next year again," said Uday Kumar, who was accompanied by his son.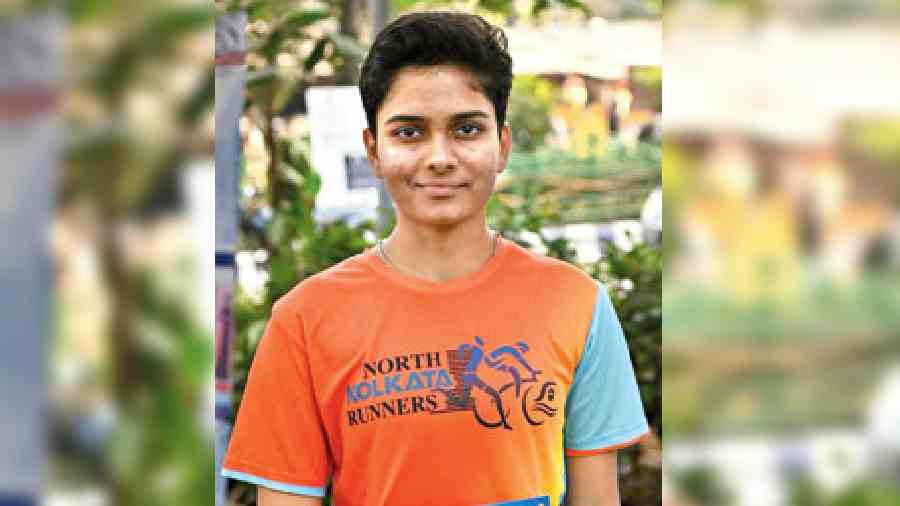 "I participated in the 5km race with my NKR group and unfortunately, could not give my best due to a knee injury. But, overall, I enjoyed the marathon a lot," said Navnit Kour.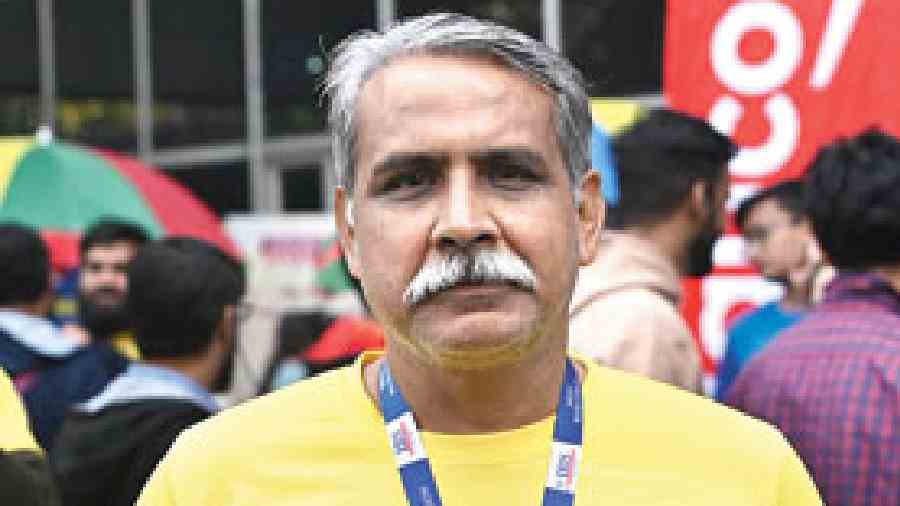 "We have a small team called Salt Lake runners and we regularly practice running. I encourage everyone to inculcate a habit of physical exercise into their routines, especially, after Covid, which was a true test of our immunities," said Manoj Mahata.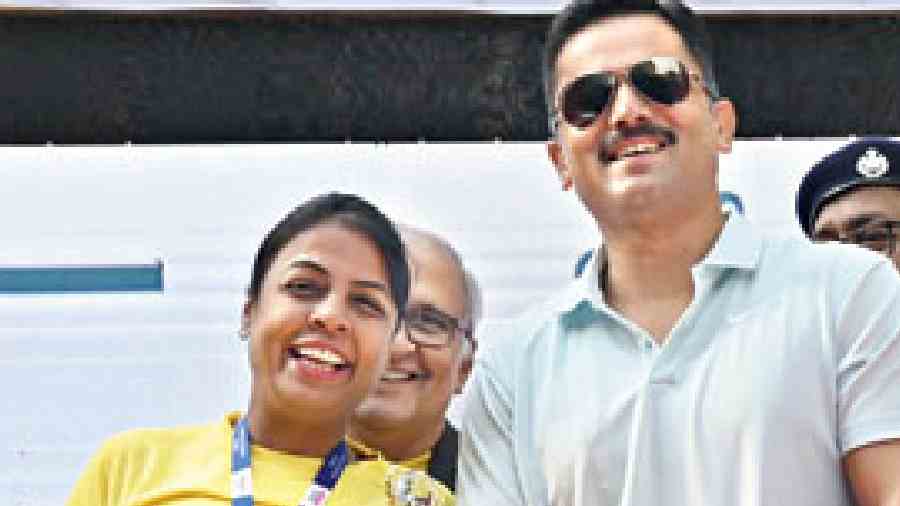 "Since this is the marathon season, I try to keep myself more active than usual. Otherwise, I usually love going out for runs on winter mornings and just breathing in the pure morning air. It has been quite exciting to see many youngsters and elderly persons attending the marathon and I hope to see more of this energy," said Priyanka Gupta, winner of 35+ category for 10km.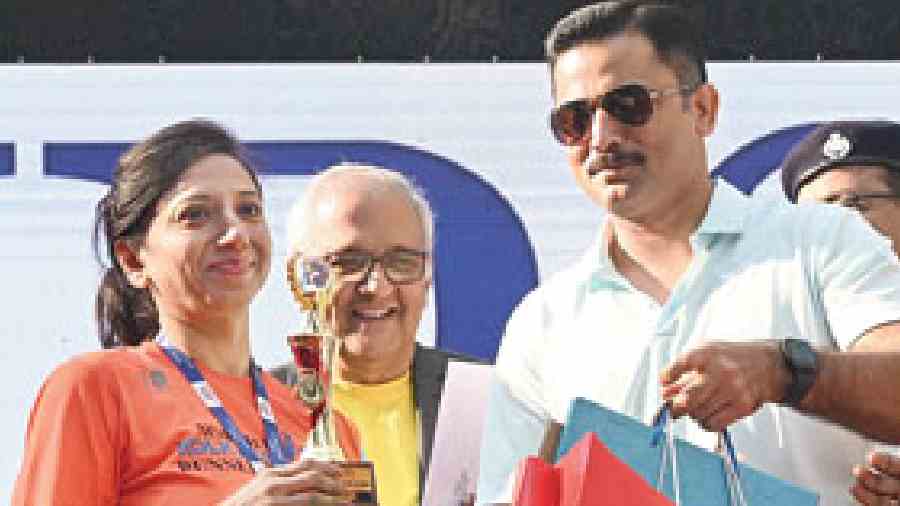 "I started one year back and now it has become an integral part of my being. Winning this marathon has me on cloud nine and I would surely come back for the next edition," said Puja Jhunjhunwala, winner of 35+ category, finishing the marathon in 25 minutes.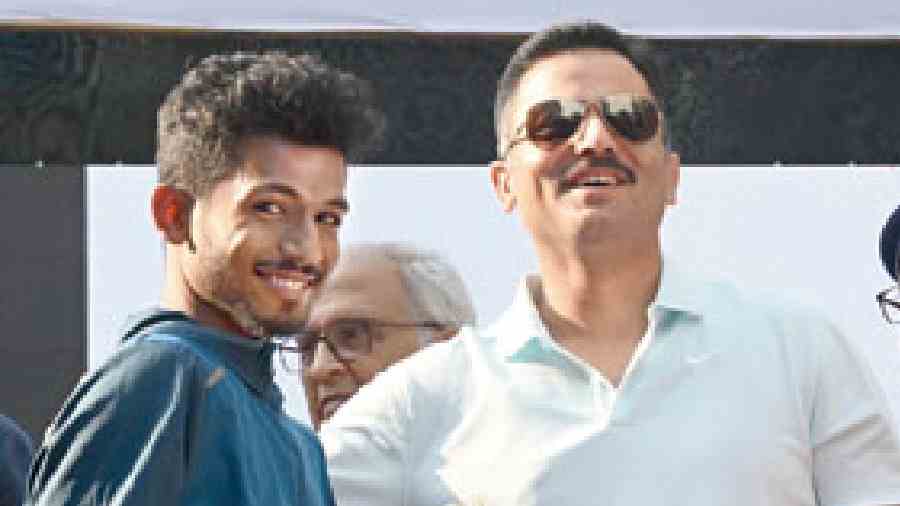 "I arrived here around 4am and I got really charged up after doing the Zumba session. I regularly participate in sports and it is a great feeling to see my efforts bearing fruit," said Sahinur Malla, winner of 18-35 category for 10km, finishing the marathon in 35 minutes.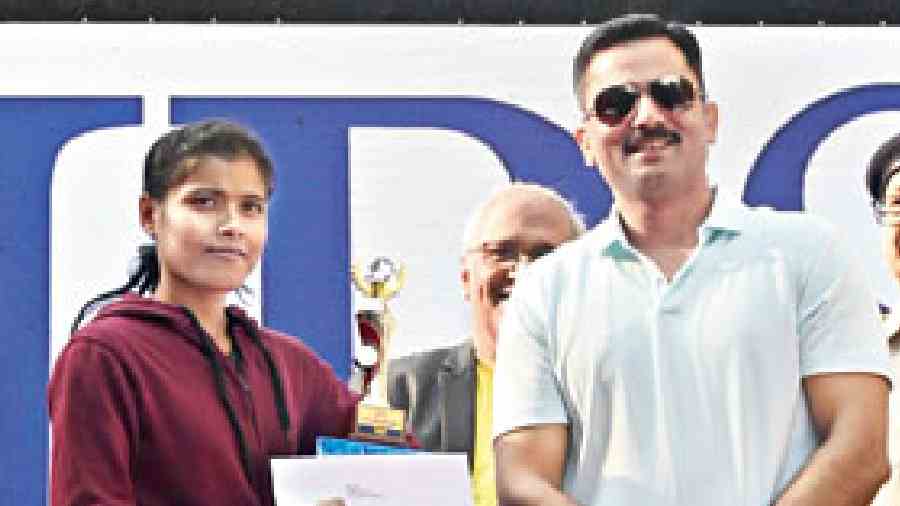 "I am an athlete by profession and I do not miss out on marathons happening in the city. Running in a marathon is an exhilarating experience that cannot be described in words," said Shipra Sarkar, winner of 18-35 category for 5km, finishing in 20 minutes.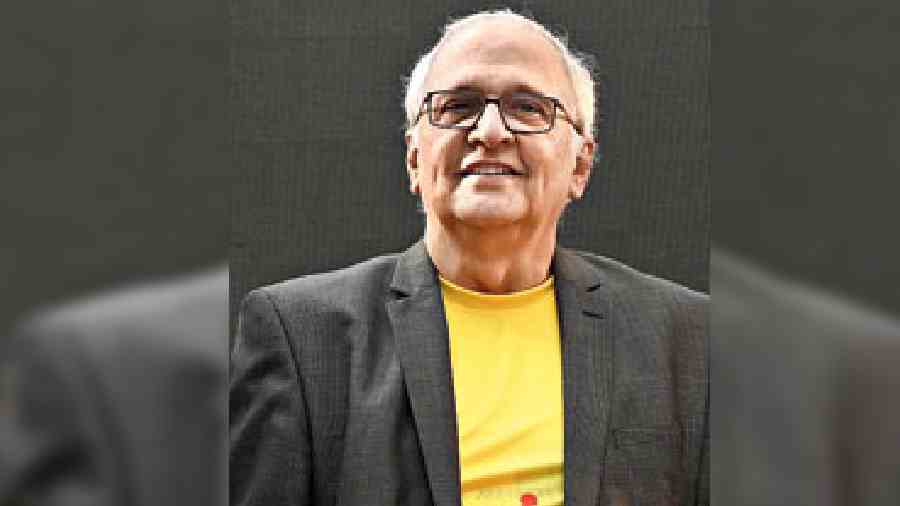 "We have been working for almost two months behind organising this marathon. The message that we are trying to give is to remain healthy. We must go for regular runs, participate in marathons to keep our health in check. We also have water stations and nourishments here, and we have tied up with hospitals to ensure the safety of our participants as well," said Ajay Pathak, senior director of ICFAI Business School, Kolkata.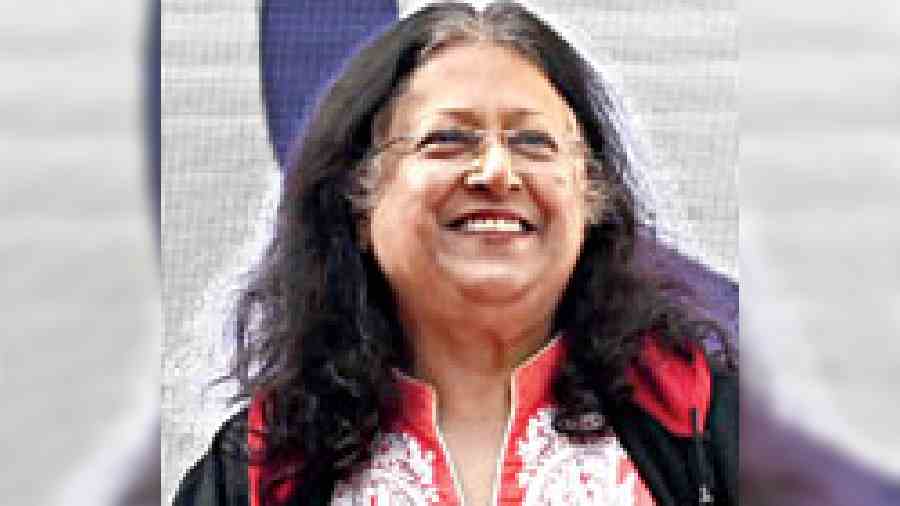 "We are a business management college that educates its students to be well-rounded individuals, adept with skills to manage teams, coordinate with sponsors, and do fundraising, which has resulted in the organisation of this marathon at such a large scale. With our theme focusing on overall fitness, we felt this marathon is going to influence people to take better care of their health," said Durga Rani Sinha, director of corporate relations.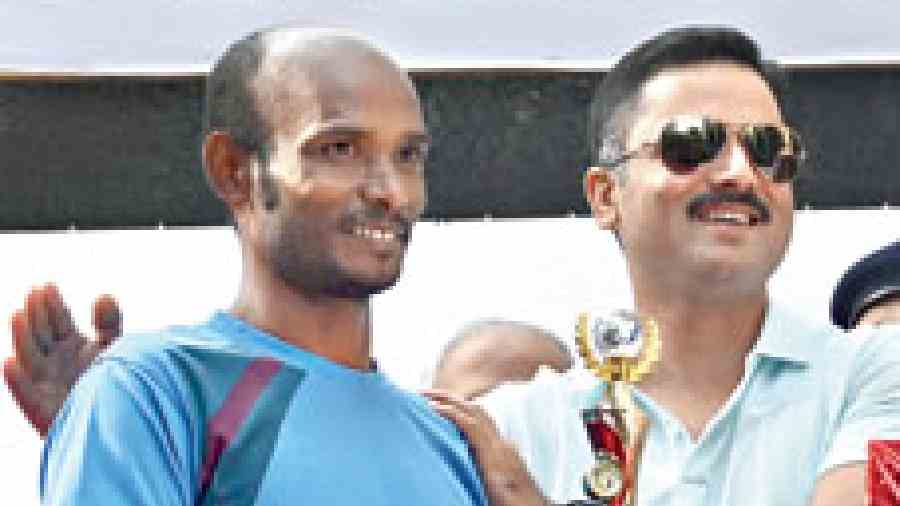 "I teach athletics to young children in the district level and they were the ones to encourage me to run in this marathon. It was inspiring to see so many young talents in this marathon today and hopefully that is going to inspire many more like them to partake in such activities," said Gobinda Haldar, winner of 35+ category for 10km, finishing in 39 minutes.