In its 12th year, Sanmarg Aparajita Awards 2023, held in association with t2, celebrated the achievements and unyielding spirit of women from different walks of life and different corners of the country. Held at JW Marriott Kolkata earlier this month and anchored by Mini Mathur, the prestigious award show acknowledged women in 11 different categories, including Popular Awards and Jury Awards in science, business management, visual arts, community service, holistic wellness, aesthetics and more. The stage also saw 95-year-old Bhagwani Devi Dagar, a Guinness Book of World Record holder, inspire everyone in the audience. Snapshots from the evening.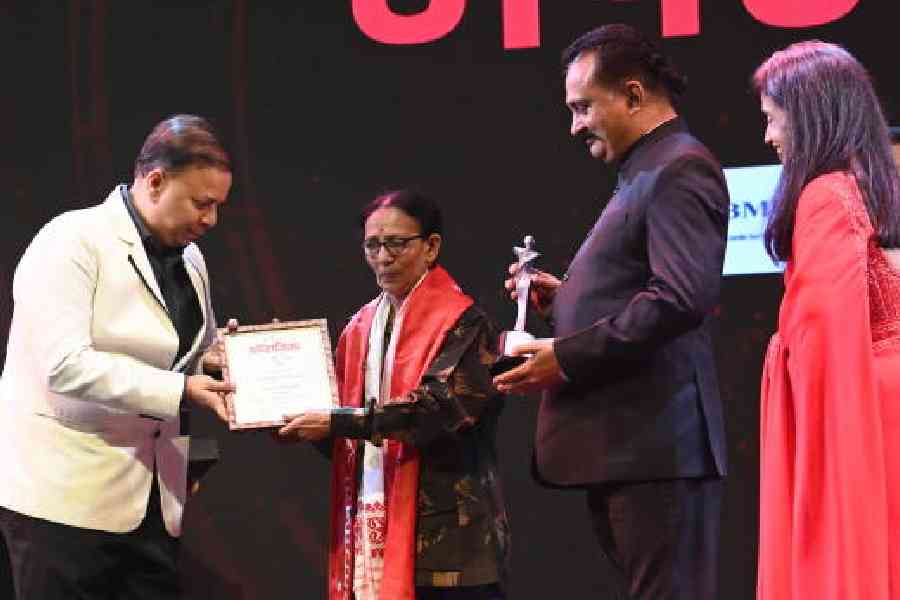 Parbati Barua is a force in herself. Extremely brave in choosing to be a mahout, the only female mahout of India, she has not only broken stereotypes but also made a lot of difference to wildlife conservation. She proudly took home the Jury Award for Nature's Warrior. "The life of a mahout is not easy. Every day is a struggle and I loved that challenge and I love what I do," said Barua.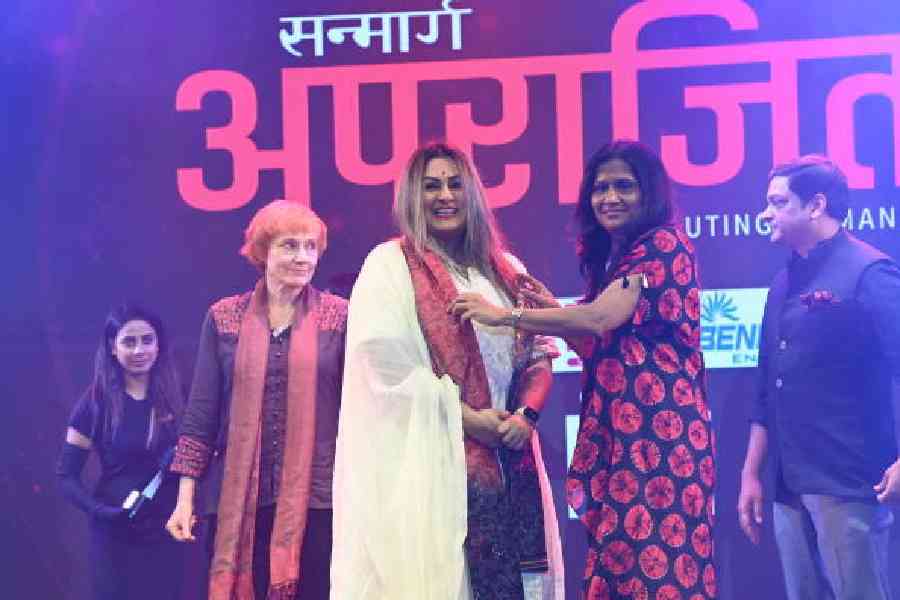 The Popular Award in Aesthetics saw city girl Aishwarya Biswas, founder of Auli Active Ayurveda, being recognised for her entrepreneurial skills and for running the wellness and skincare business with a strong female workforce. Anisha Saraf, co-founder and chief innovations officer, Dot & Key Skincare, and Shivani Dalmia, co-founder and chief marketing officer, Cubii were also nominated.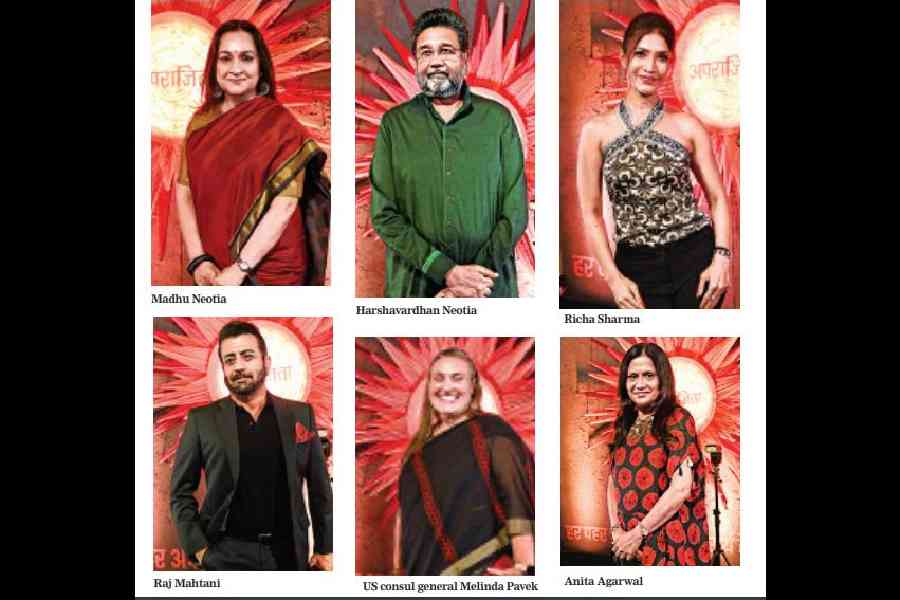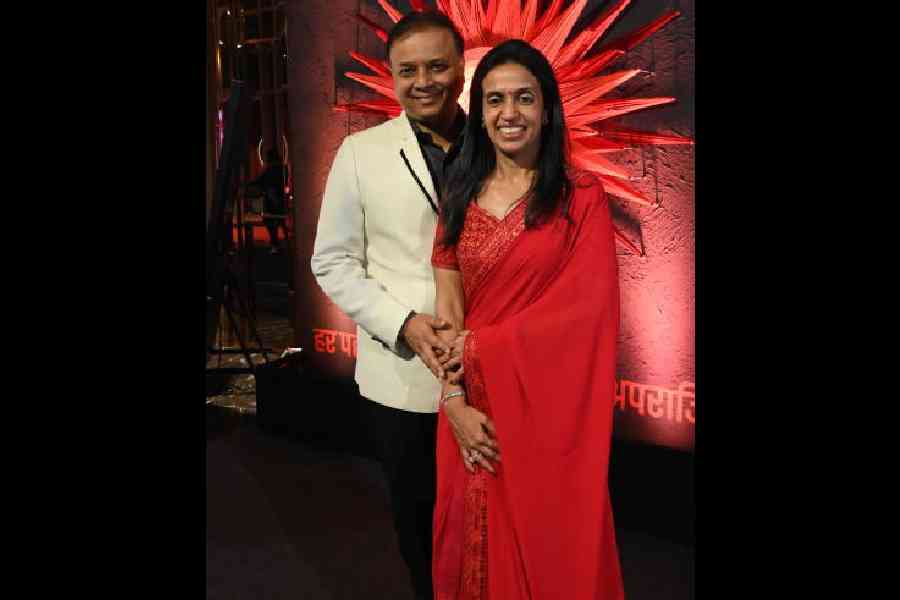 Ruchika Gupta, founder-guardian, Aparajita, poses with her husband and MLA Vivek Gupta. She said, "Aparajita is a passion project and we are happy to share that in this 12th edition of Sanmarg Aparajita we have recognised women of the soil. From Parbati Barua, the world's only female mahout, to Meenakshi Amma, an 83-year-old Kalaripayattu practitioner and Tessy Thomas, India's first missile woman, we have awarded women of strength, valour, grit, determination and dedication. We have donated Rs 50,000 each to the cause supported by our winners in the Popular Awards category. We at Aparajita promise to celebrate the unknown stories of the women of India, so that every woman resonates with the indomitable faith — 'Aparajita hun main' (I am undefeatable)."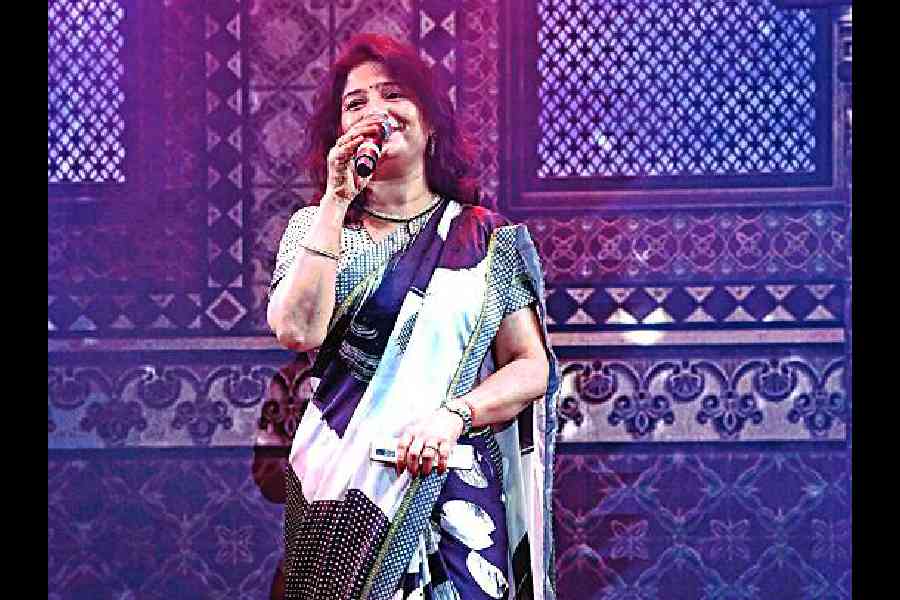 The evening was made rich with Rajasthani folk songs by Maaruti Mohataa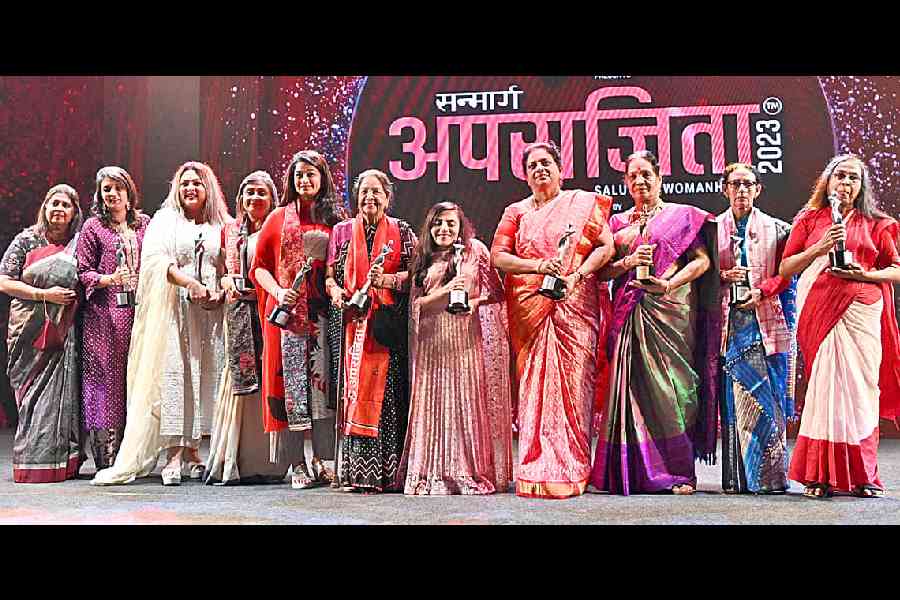 The winners of Sanmarg Aparajita 2023 pose for a memorable frame