Singer-rapper King, who made his TV debut on MTV Hustle in 2019, recently visited Kolkata for his Champagne Talk tour at Club Fenicia. Famous for chartbusters like Tu aake dekhle, Maan meri jaan and Ghumshuda, King made his fans dance to his beats. Besides his debut album, The Carnival, and now, Champagne Talk, the 24-year-old musician has a Bollywood hit in the form of Sahi galat from Drishyam 2 and will soon be sprinkling his magic to the musical journey of Qala on Netflix. The Telegraph had a quick chat with King before his thumping performance.
Tell us about your Champagne Talk tour.
It's going amazing. We are packing every arena and club and Champagne Talk is now on top lists. People are showering love on the tracks and Maan meri jaan is the second most played track in the country right now. So yeah, it's going great.
What do you think of the audience in Kolkata?
It's my third or fourth time here, and whenever I'm in Kolkata, I'm in awe of the energy. Kolkata feels like family. I hope I get to visit the city time and again.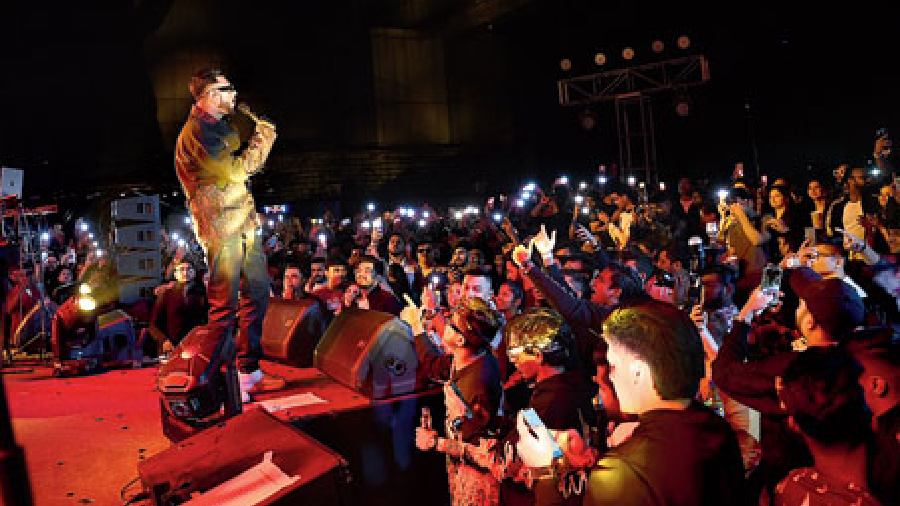 With fans chanting 'Badnam Raja', King, the star of the show, came up on the stage with his opening song Gold digger and followed it up with Oops, Na ja tu and hits like Tu aake dekhle, Maan meri jaan and Badnaam Raja. As the audience kept roaring, King interacted with the crowd, saying that the audience in Kolkata can make the house come to life.
Tell us about your new track Sahi galat from Drishyam 2.
It was like a big dream coming true. Suddenly I met DSP sir (Devi Sri Prasad) and the stars, like Ajay Devgn sir, and the whole team, who were very warm and friendly and gave me such an amazing experience. I got to learn a lot of new things. It's been a fruitful experience.
Where do find inspiration for your lyrics?
Usually from my surroundings, observations and experiences.
Champagne Talk is one of the top Spotify albums on the global debut list. How do you feel about that?
It feels amazing. It feels like I have a responsibility. The more it becomes a hit, the better I have to do on my next album. It's fun to compete with yourself.
Your favourite album and track right now?
Right now my favourite is Hard Drive Vol.1 by Raftaar bhai. Raashah is one of my favourites from the album, besides 36.
How do you define success in the world of Bollywood music?
You cannot define success. It doesn't have a specific stage or time. You never know what is going to happen next. One thing about Bollywood right now and the public in general... hip-hop is being recognised all over the country. Bollywood has come across this demand and knows what the youth wants. So the industry is collaborating with new hip-hop artistes, giving them opportunities. It's an exchange of talent.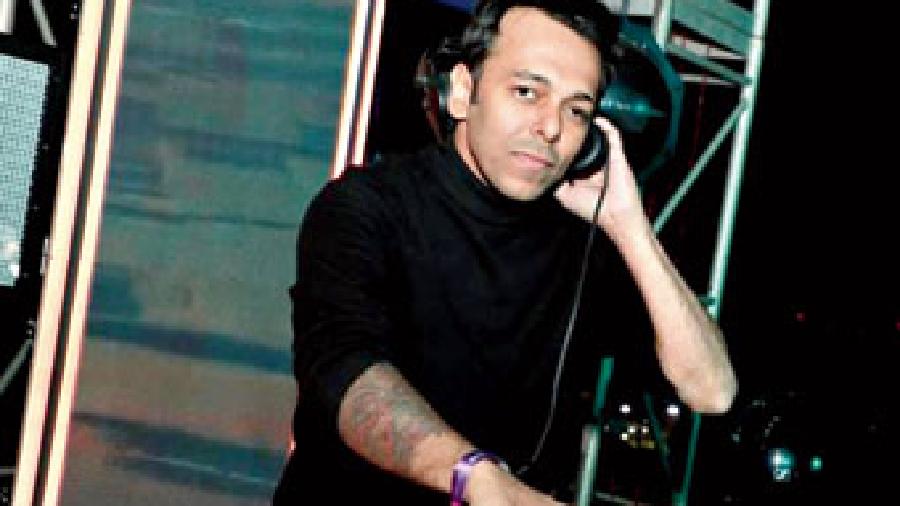 DJ Kunal Bose kept the spark going after King left the stage."It was a full house and a crazy night as I closed for King. Since everyone was full of energy, (I had a) commercial set, which people could dance to. I tried playing some of the most popular tracks of the year, like Summer high, Rangi saari, Kesariya, Biba mash-up, and more. It truly lifted the mood," he said.
A Western artiste you want to collab with?
I would love to collab with Jack Harlow. I simply admire his work.
An underrated artiste you want your fans to listen to?
I'm going to work with them very soon. Right now I'm finding all those unheard voices, whether they are male or female, rap, pop... from every genre. So I'm going to create something special, which will be totally unheard and fresh. That's when my fans will get to hear the underrated artistes.
Organiser speak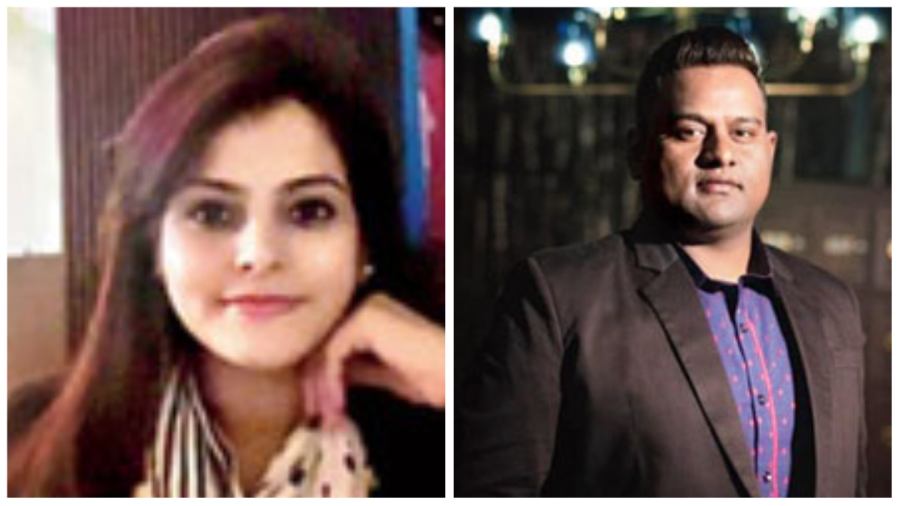 Nandini Gupta and Rahul Jaiswal
"It was an absolute pleasure to host King for his India tour at Club Fenicia. It was a sold-out show and the crowd was extremely enthusiastic as he performed live. He is a true performer while each and everyone who had come had a great time. As we received a tremendous response for King, we are looking forward to hosting more such nights with big names coming to the city," said Rahul Jaiswal and Nandini Gupta, directors of Club Fenicia.
Audience speak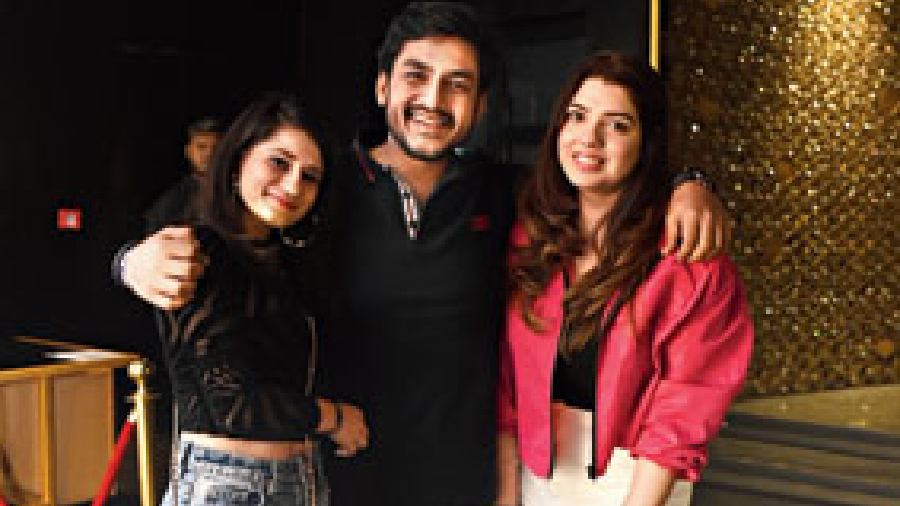 (Left to right) Sadhika Nayar, Aayush Killa and Isha Kapoor said: "We loved the concert and the energy that it drew. Amazing crowd and King was outstanding. We just love his music and the energy too."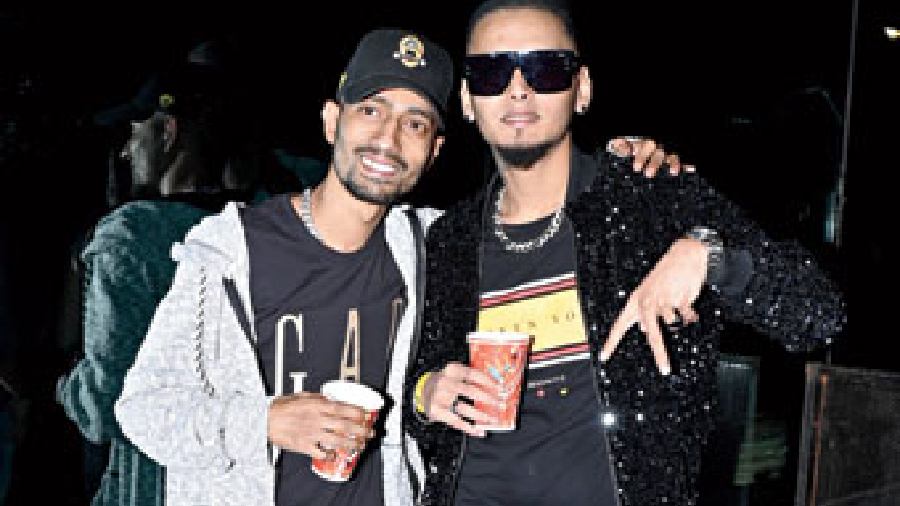 Hip-hop fans (left) Amal Chowdhury and Akash Basu said:"The show was 'King' of a kind! It was an amazing night. We have been his fans since MTV Hustle. We can't express in words... it was all heart."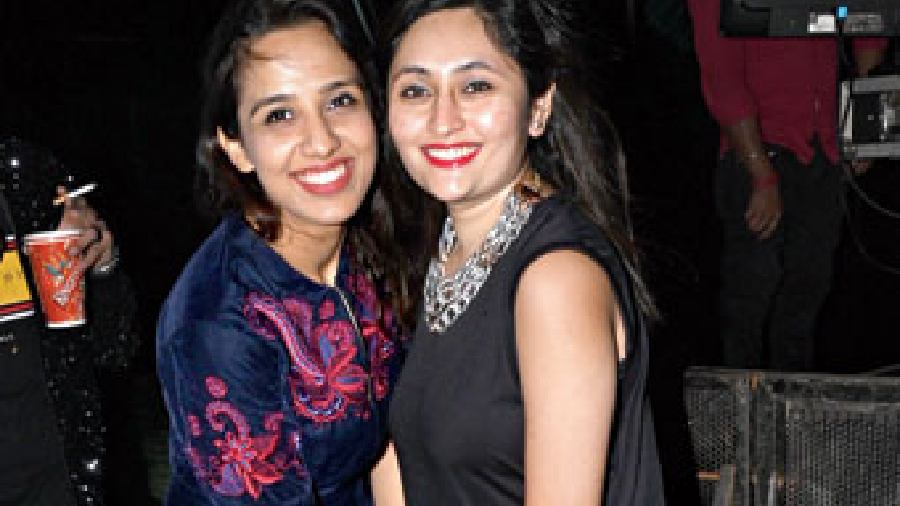 Gazal Chaturvedi (left) came wearing a pretty velvet floral dress with her friend Riddhi Shah."Hearing King live was an absolute delight. I love him since he was a contestant on MTV Hustle and his songs are extremely groovy. Everything was extremely well-managed for us to dance the night away."
Pictures: Rashbehari Das