The Calcutta Swimming Club and Friends Sporting Union hosted the most awaited post-Navatri raas garba event, Ramzat, in association with The Telegraph at the club's premises on October 15. The 15,000sq ft space was filled by almost 2,500 guests from the Gujarati community of Kolkata who were all dressed up in traditional attire, full of splendour and joy.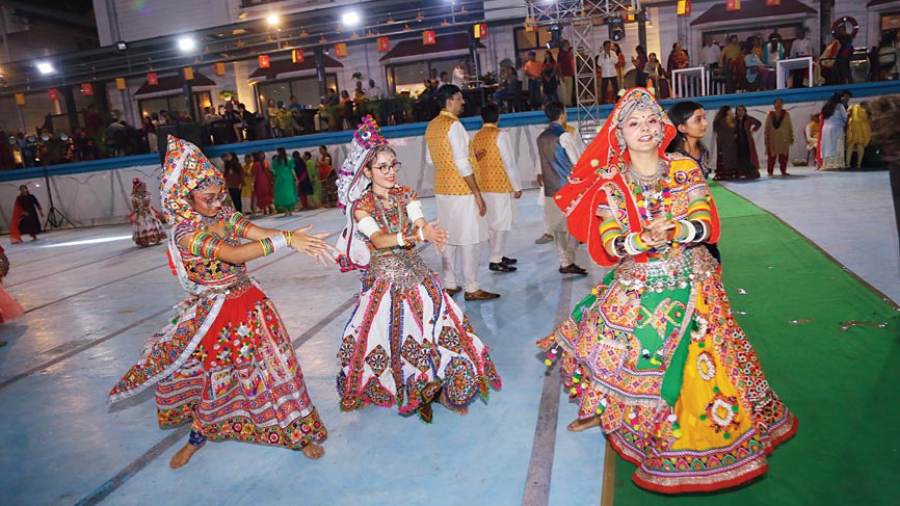 While young girls wore traditional chaniya choli, boys wore kediya chorno and they all danced to the tunes of folk numbers. From kids to elders and from men to women, everyone danced and matched steps together all evening. A blood donation camp was also organised on the sidelines of the event. Sumptuous sips and bites kept the energy level high. The Telegraph joined in.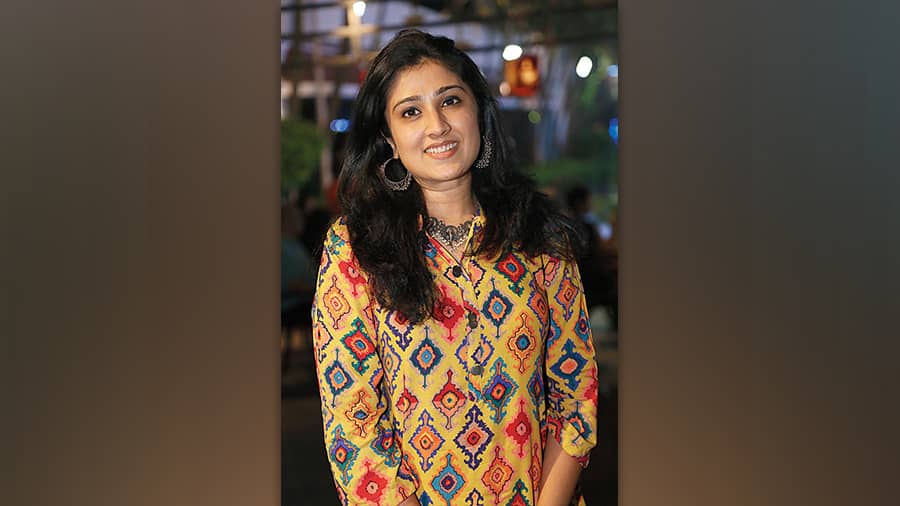 Angelica Karwa, a member of CSC, was all smiles. She said, "It's been organised really well and I have been waiting for it for long and I thoroughly enjoyed it."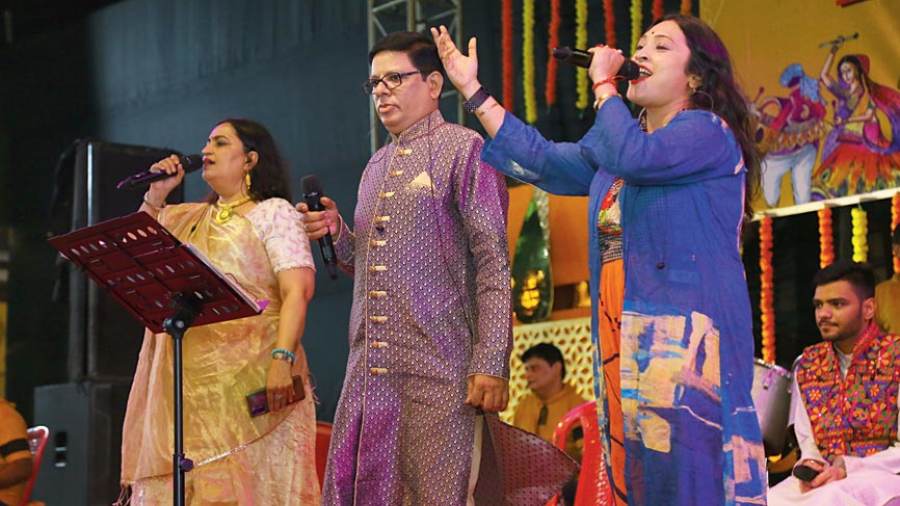 Ramzat, a Mumbai-based band, enthralled one and all with their Gujarati folk songs.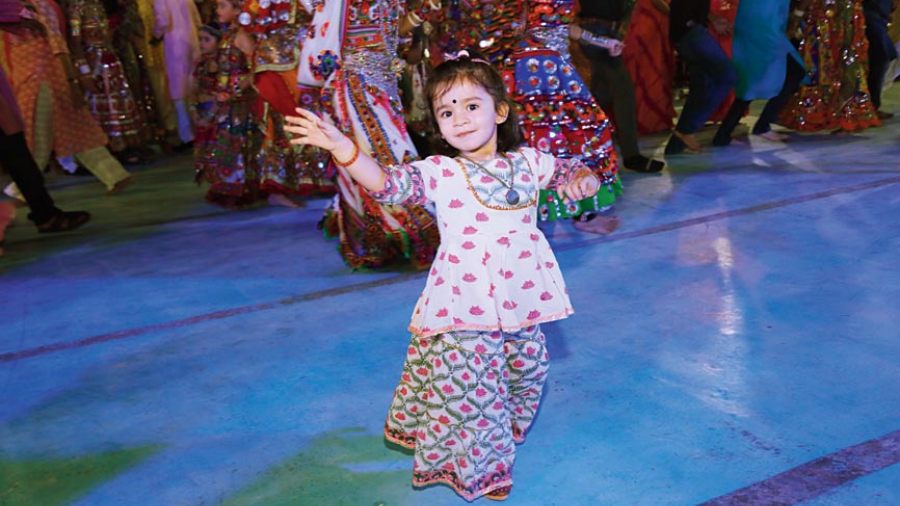 This little girl had everyone's attention as she swayed to the beats, encouraging others to join in.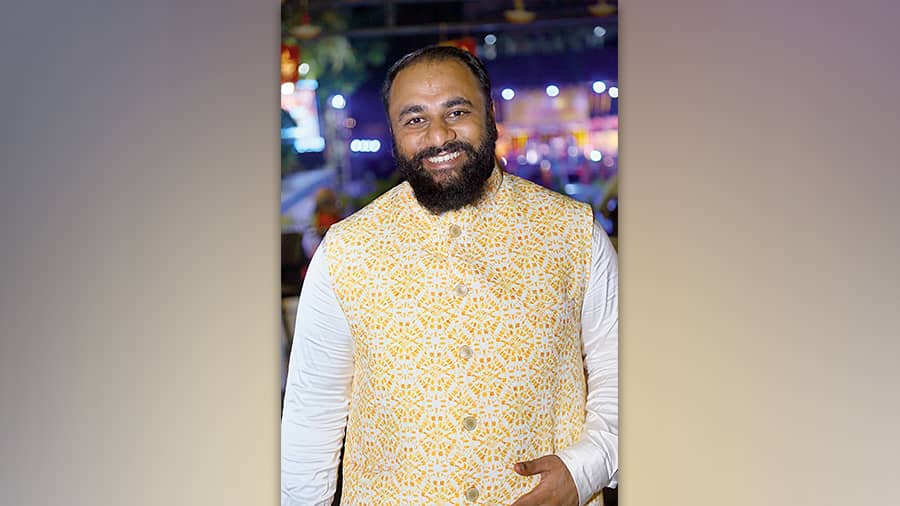 Raunak Mehta, the bar subcommittee member of CSC, said, "CSC is back with the garba event after a gap of 10 to 12 years. Falguni Pathak and other stars have performed here before. So, it's really fantastic to watch all these people come together in large numbers after the pandemic and enjoying themselves here. We are getting back to all the events which have always been a crowd-puller, which is good for the club's growth."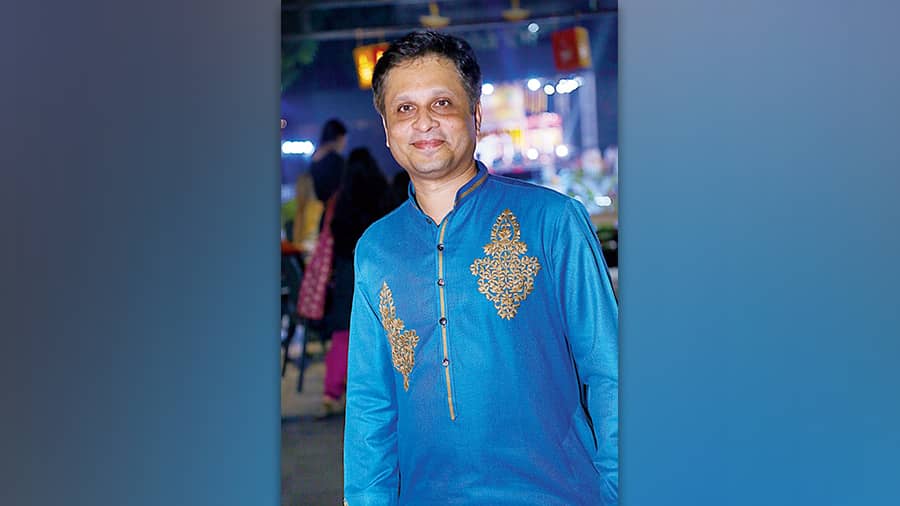 Dressed in a blue kurta, Sundeep Mohta, a member of the club, said, "An area like this is difficult to find in Koklkata to host such a huge event. Thank God for Calcutta Swimming Club! As you can see how people are enjoying and the ambience is just amazing. Lucky to be a part of the event."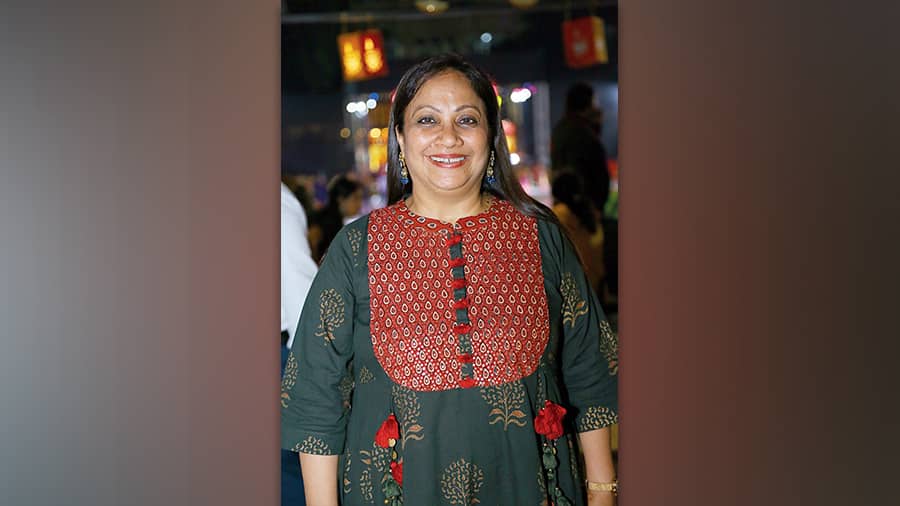 Renuka Chotrani loved dancing to the beats of the musical band. She said, "I'm extremely happy about people finally coming together, dressing up for such events. I'm also excited for the Ramzat group, which is a very well-known group from Mumbai who has come down here to perform for us."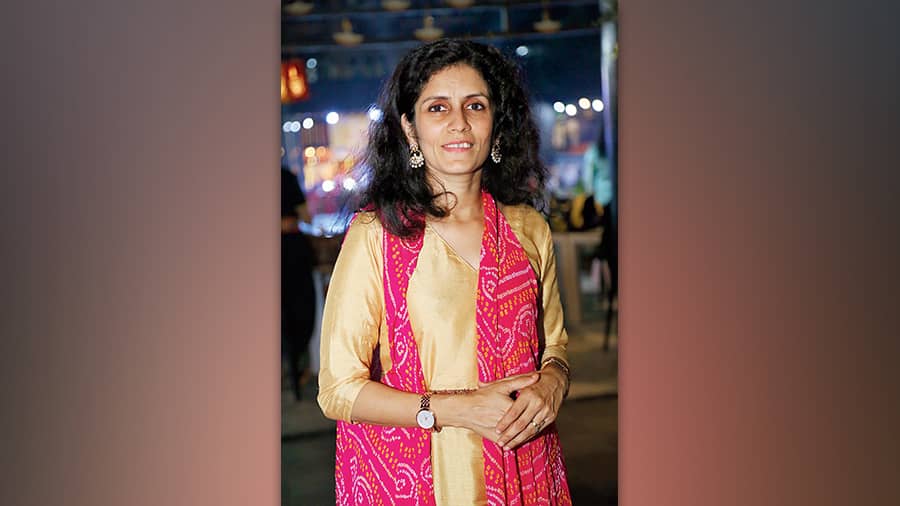 Neelam Mohta who loves playing dandiya, said, "I'm so proud that my club is still hosting such wonderful festival of garba. I'm a true fan of dandiya and dandiya music and it's been an amazing evening."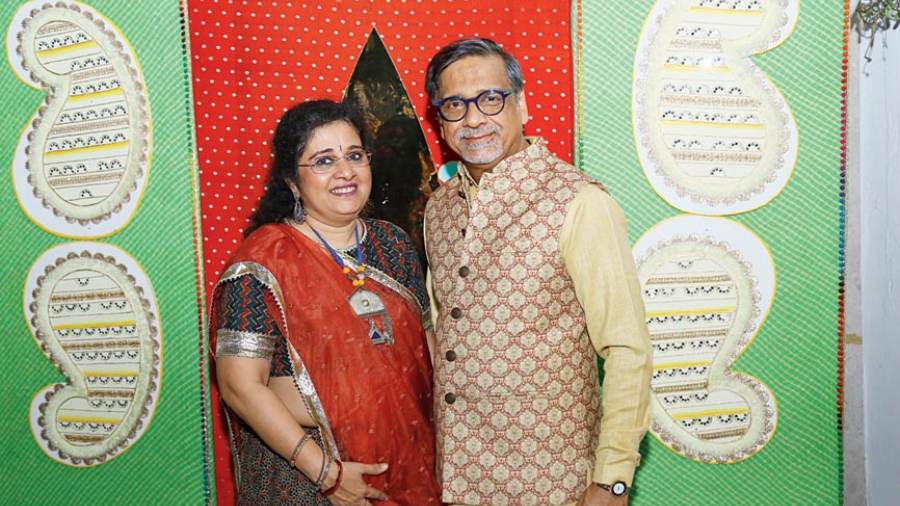 President of The Calcutta Swimming Club, Dr Naresh Goyal and wife Rajshree Jain said, "Covid has ended and we have come all come together for this special garba event in association with Friends Sporting Club and The Telegraph. CSC is honoured to host such a great event. This is just the beginning of the celebrations."
Pictures: Koushik Saha