The stage is being set for Kolkata's Rainbow Pride Walk on Sunday. More than 15,000 participants from across the country and Bangladesh are expected to attend.
The entire stretch of Park Street is being decked up with rainbow flags and posters.
"A large number of posters are being prepared which will be displayed by participants during the walk. A truck is being readied with slogans and messages," said fashion designer Nil.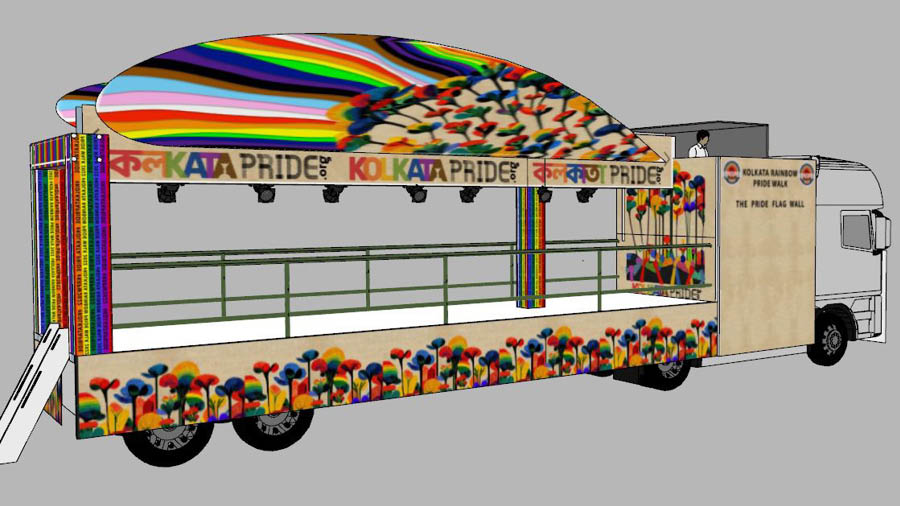 A digital model of the truck getting readied for the Pride Walk
The walk, which is open to all, will start at 1pm from Park Circus Maidan and end at Mayo Road via Park Street. By Saturday night, the rest of the route will be decorated.
"According to Kolkata Police, for the last few years, the number of participants was pegged around 12,000, however, this year, we expect a lot more participants not only from India but also Bangladesh," Nil added. They have been reaching the city since last week.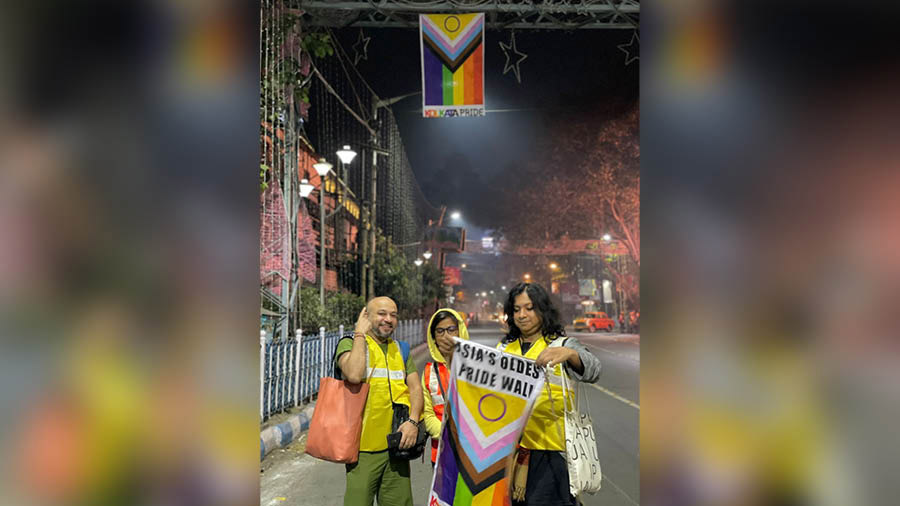 Organisers with flags and banners ahead of the event
On Saturday evening, the Pink Pride Ball, a fundraising event, will be held at The Lalit Great Eastern, Kolkata. "Musicians and DJs have reached the city from across the country. While the ball will start at 7pm, the performances will commence from 8.30pm," Nil signed off.