Ninad Samaddar, the artistic director for The Urban Theatre Project (TUTP) who brought Nassim Soleimanpour's White Rabbit Red Rabbit to the city along with QTP Entertainment Pvt Ltd, talks about bringing more experiential theatre with TUTP to Calcutta. Samaddar has been closely involved with the renowned stage and musical actress Kelly Hunter and her extremely revolutionary Flute Theatre. He has also worked with Mira Nair as a production coordinator for Monsoon Wedding — The Musical. Excerpts:
Tell us about The Urban Theatre Project.
The Urban Theatre Project (TUTP) is something that I started early last year with two of my friends — Mohammed Lehry and Shreya Shyamsundar. While Shreya is based in Dubai, Mohammed is based in Norway, at the moment. The whole process started with creating a black box where we wanted to experiment with ideas. We all bring diverse talents like my background has been teaching theatre at Christ University. Mohammed brought producing experience as he has his own theatre company called Dot. And Shreya is now handling events at the Worlds Trade Centre. We want to bring plays similar to White Rabbit Red Rabbit that invites the audience to not just understand and explore the text but also find the other parallels. Being in academics I realised that a lot of our forms have not been recorded in the text forms and there's no reference which can be translated. So we intend to go out of the stereotypical references and urban spaces and create those works ourselves and bring in people and groups who are amazing and then mix them all and document it.
Apart from that, one of the things I have done specifically is bringing Flute Theatre to India. Flute Theatre is based in the UK and is run by Kelly Hunter, who has spearheaded and conceptualised this piece of work called the Hunter Heartbeat method where they use a series of sensory drama games produced from Shakespeare's text to improve spacial awareness, develop facial expressions, and increase motor skills in children with different disabilities. I brought Kelly down to Bangalore in 2020 and intend to bring her work here in the city soon because there's nothing as dynamic happening here.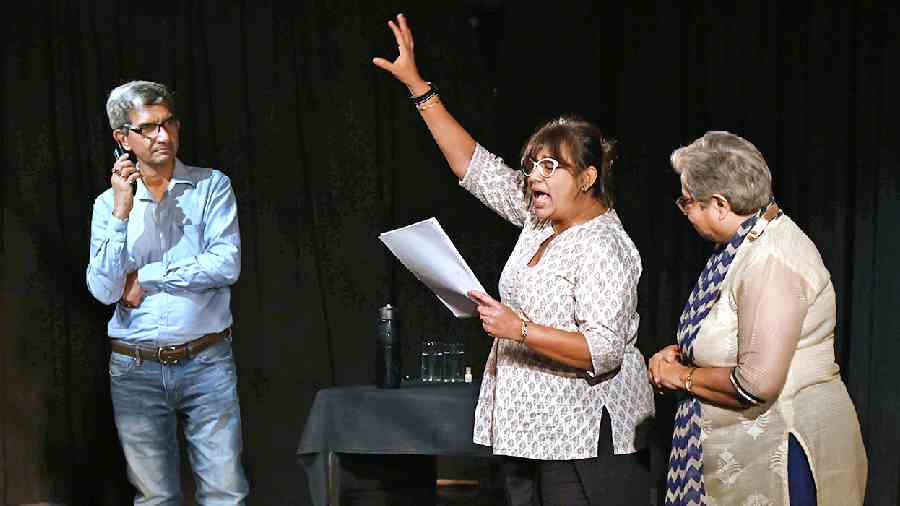 The audience becomes a part of the play in Red Rabbit White Rabbit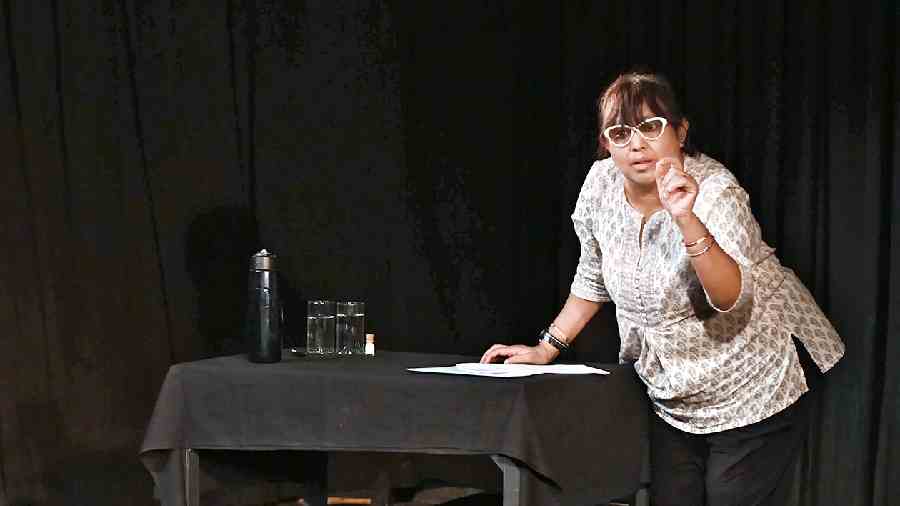 "It's the first-of-a-kind production, I must say. And Nassim is an absolute genius. To conceptualise and execute a production globally is an achievement beyond compare. It was the first time as a performer that the pace of the narrative had kept me on my toes. I had to receive it as an audience, though I didn't get any time to react like them, and then narrate it in the voice of the creator. This impromptu thing was really challenging," said Reshmi Bose, who impressed all with her promptness.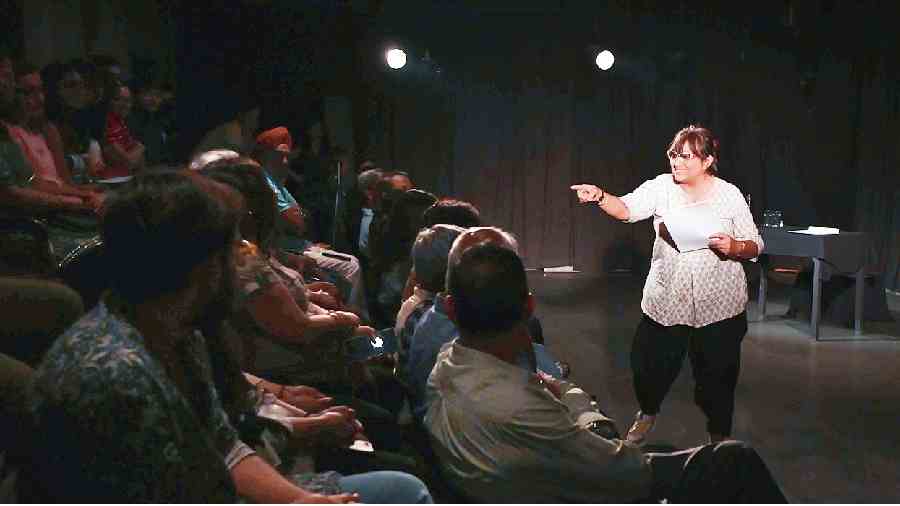 Earlier this month, Nassim Soleimanpour's White Rabbit Red Rabbit was staged in the city as part of a four-city India tour. The independent multidisciplinary Iranian theatre artiste's extremely popular production was brought to the city by The Urban Theatre Project (TUTP) and QTP Entertainment Pvt Ltd. The production has travelled across the world and has been staged over 1,000 times in 20 different languages by some of the most respected actors in the business. Interestingly, as part of the Let There Be Theatre Initiative, theatres had been invited to produce White Rabbit Red Rabbit on March 13, completely free of charge and the initiative saw 66 producers taking part in the movement thereby creating a massive theatrical community. In Calcutta, the play was staged at Padatik Little Theatre on March 13 and 14 and on the first day, Reshmi Bose took over the production that requires no direction, rehearsals or elaborate setups. Soleimanpour's masterpiece is a one-of-akind production that uses spontaneity and audience participation to address contemporary issues with honesty and humour. And through his script, he makes his presence felt throughout the play, despite being miles away.
You have worked for the specially curated musical, Monsoon Wedding, with Mira Nair. Tell us how was the experience.
I worked with Mira Nair last year and worked as a production coordinator for Monsoon Wedding — The Musical, which was specially curated for the FIFA World Cup in Doha. It was a dream job; it's kind of been on my bucket list to work with her. The musical is being adapted for Broadway now. It has contributed to my learning curve in ways that I cannot put into words.
When did you first know of White Rabbit Red Rabbit and how did the Calcutta leg of the tour happen?
I have interned with QTP and have worked with them on several productions. One of the QTP members, Vivek Rao, was selected as the executive producer for Monsoon Wedding musical and got me on board. Back in 2016, they produced Red Rabbit White Rabbit in Bangalore and it was received well. This time Nassim Soleimanpour offered all his previous producers a waiver in the spirit of Let There Be Theatre. I have seen the show in Mumbai and hence I couldn't act in it because the only criterion is that you cannot act in it if you have already been a part of it. So, I am a member of QTP in a way and that's how it happened in the city. All profits are going to Nirmik Foundation.
It's remarkable how the actors who have been part of the production don't give out the details and are on an unsigned oath...
I think it's faith and the script talks about that a lot.
What else is happening in TUTP?
We are looking for Flute Theatre to come down sometime in November this year. And apart from that, we will run workshops here. I have always been excited about creating a black box to do experimental work. The idea is to create something along the lines of a theatre library.
Pictures: B Halder