The many moods of Kolkata have been captured in 52 frames by 40 city photographers on display at 'My Kolkata in Kolkata 3.0' hosted by the Kolkata Centre for Creativity (KCC).
The exhibition attempts to showcase the work of emerging city photographers on the various facets of 'isolation' in the city during the height of the pandemic.
"KCC is elated to be back with its annual photography exhibition, which seeks to celebrate the city and the photographers who successfully capture the essence of 'the city of joy'. This year's theme is isolation," said KCC director Reena Dewan, who has curated the exhibition.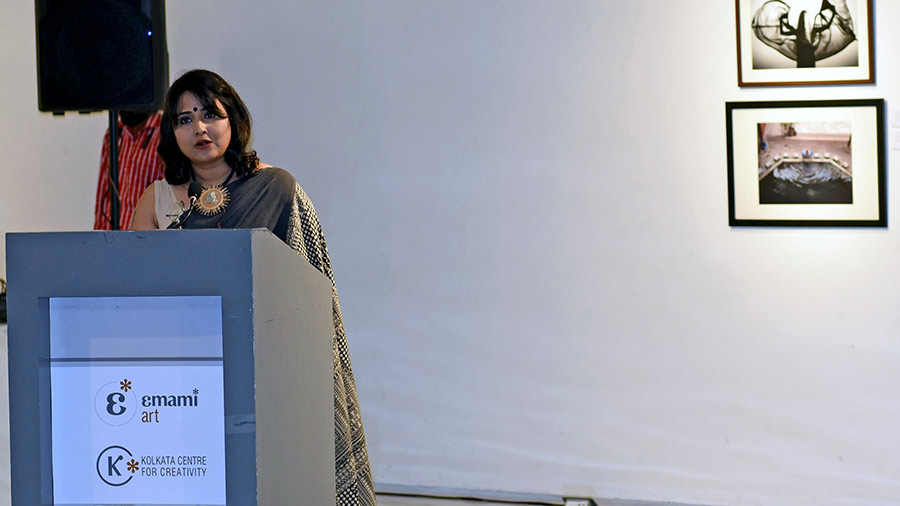 KCC director Reena Dewan delivers the inaugural speech.
Amit Datta/My Kolkata
"Isolation might seem an antithesis to the idea behind the city of joy. But Kolkata is incomplete without its light and shadows. A lot of us found light even in the darkness during the pandemic crisis and got to explore our mind and creativity,'' she explained.
JW Marriott Hotel general manager Sumeet Suri attended the event as chief guest. Art critic Debdutta Gupta and photographer Suvomoy Mitra were special guests.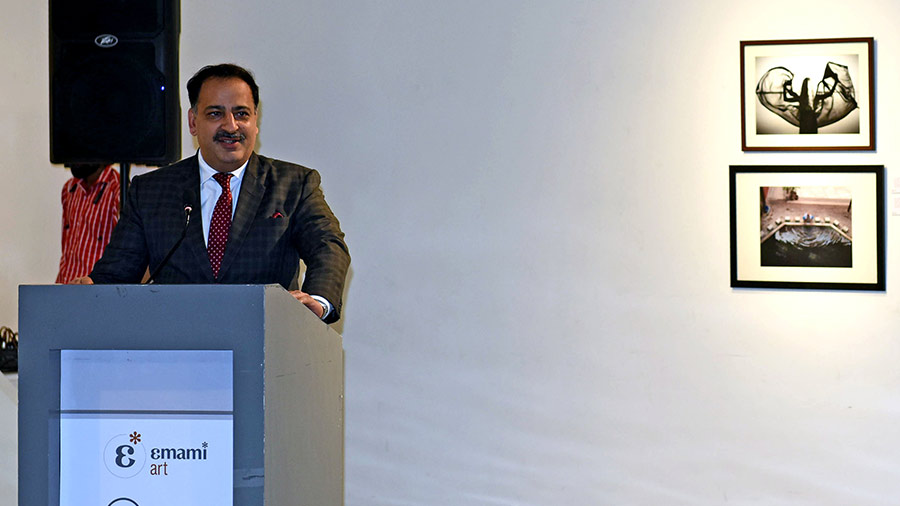 Sumeet Suri speaks at the event.
Amit Datta/My Kolkata
Reflecting on the various perspectives from which isolation has been approached, Suri said, "We generally associate isolation with sadness. But some of the photographs here show their subjects to be happy during the isolation period. It proves that isolation is just not about being alone, but also about being yourself and enjoying your time.''
The inaugural speeches were followed by a Kathak dance recital where dancers Maitreyee Nirgun and Samruddhi Pujari portrayed the influence of technology on every aspect of modern life.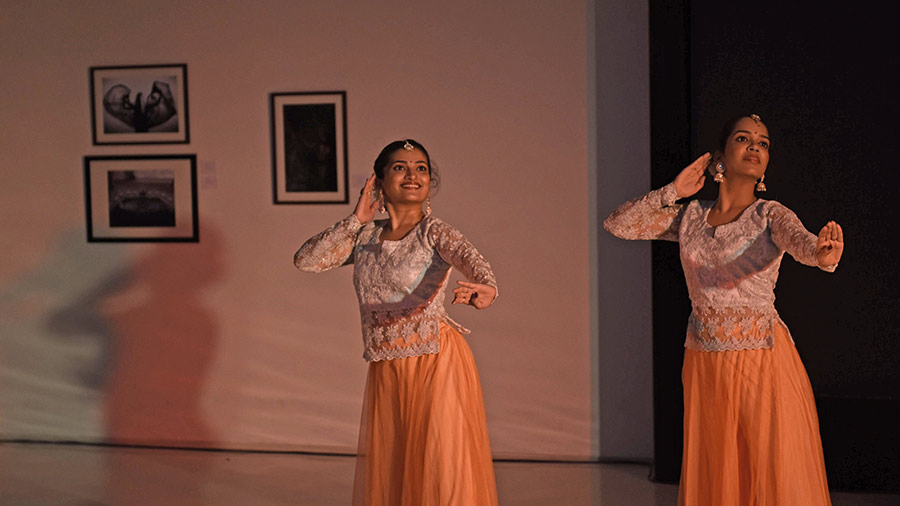 Maitreyee Nirgun and Samruddhi Pujari perform at the opening ceremony.
Amit Datta/My Kolkata
Works of enthusiastic city photographers like Anoushka Ghosh, Arka Sinha, Debdatta Mukhopadhyay, Dipanjan Das, Kinkini Bhaduri, Nabarun Raha and Aman Singh are on display at the exhibition.
Anuron Mullik, a self-taught photographer featured in the exhibition, said, "I'm pursuing a master's degree in Business Administration from the International Institute of Business Studies, Bangalore. I'm delighted to have become one of the lucky ones whose works have been selected for the exhibition.''
The exhibition will remain open from 11am to 6.30pm till August 2, except on Mondays and public holidays.