With four games to go for both teams, the Kolkata Knight Riders (KKR) and the Lucknow Super Giants (LSG) are eyeing opposite ends of the table. With seven wins already, LSG have one foot in the playoffs, whereas KKR, having lost more than they have won, are floundering, with a late lifeline arriving in the form of a comfortable victory against Rajasthan in their last outing.
Saturday marks the first time these two franchises will be going head-to-head in the IPL, with the reverse fixture on May 18 set to be the last group match for both sides. 
Before KKR look to make it two wins on the trot by getting the better of LSG, My Kolkata identifies the key battles that will separate the winners from the losers.
Umesh Yadav versus K.L. Rahul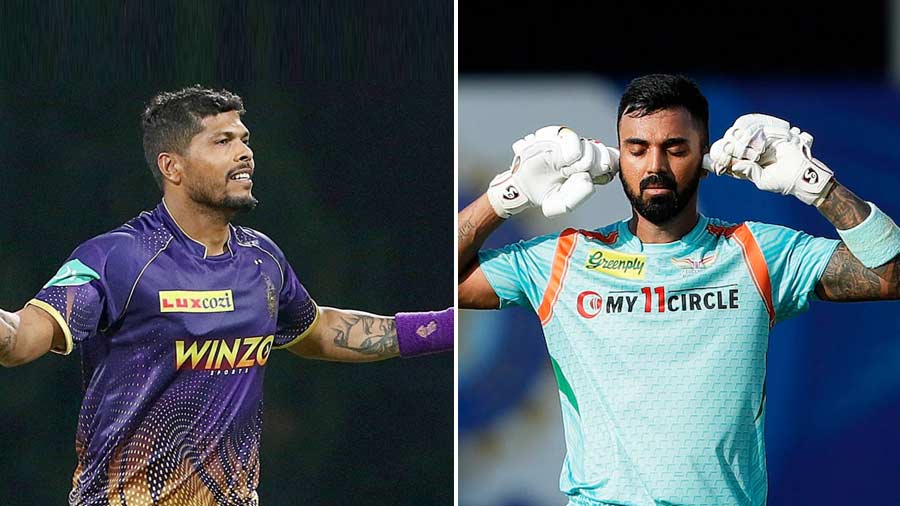 Umesh Yadav's swing could spell trouble for K.L. Rahul in the opening exchanges
BCCI
K.L. Rahul having made a habit of settling in and scoring big this IPL, KKR will know that they have to send him back early. And who better to step up to the challenge of dismissing the flamboyant LSG skipper than KKR's spearhead, Umesh Yadav, whose ability to swing the new ball away from the right-hander even while angling it in could pose problems for Rahul. In their past face-offs, Rahul has hit Umesh for 62 runs off 49 balls, with just one dismissal. However, it is important to note that a lot of these deliveries came with Umesh operating as a first-change bowler instead of steaming in at the start of the innings.
Nitish Rana versus Krunal Pandya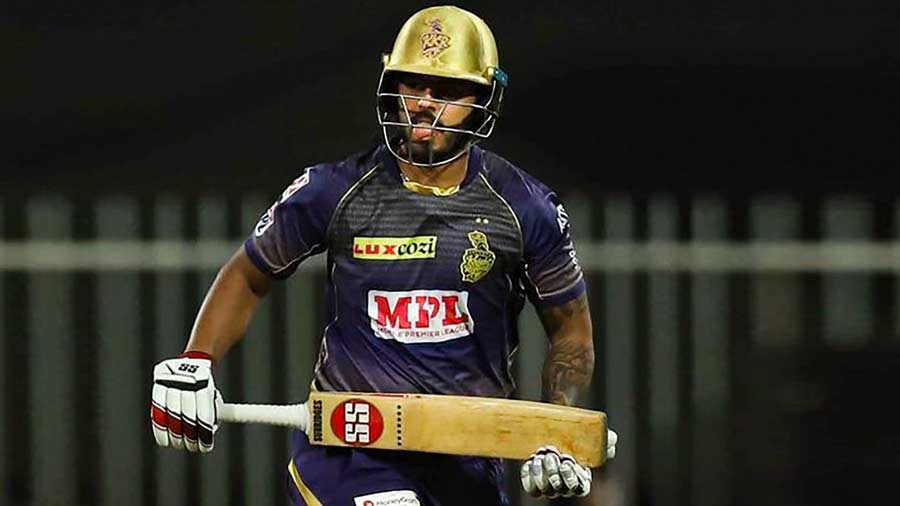 Nitish Rana has rediscovered his golden touch for KKR but will have his task out against Krunal Pandya
BCCI
After a stop-start season, Nitish Rana has found form with KKR's playoff hopes hanging by a thread. His last two knocks against the Delhi Capitals (DC) and the Rajasthan Royals (RR) have seen him take to his new role as a finisher with the sort of responsibility and ruthlessness that KKR want from a seasoned pro. But to retain his momentum against LSG, Rana will have to contend with Krunal Pandya, who has been difficult to score off during the middle and late overs. Most left-hand batters fancy their chances against a left-arm orthodox spinner, but considering Krunal's variations and his uncanny ability to get under the skin of his adversary, this vital contest could end up being a match-up of equals.
Shreyas Iyer versus Mohsin Khan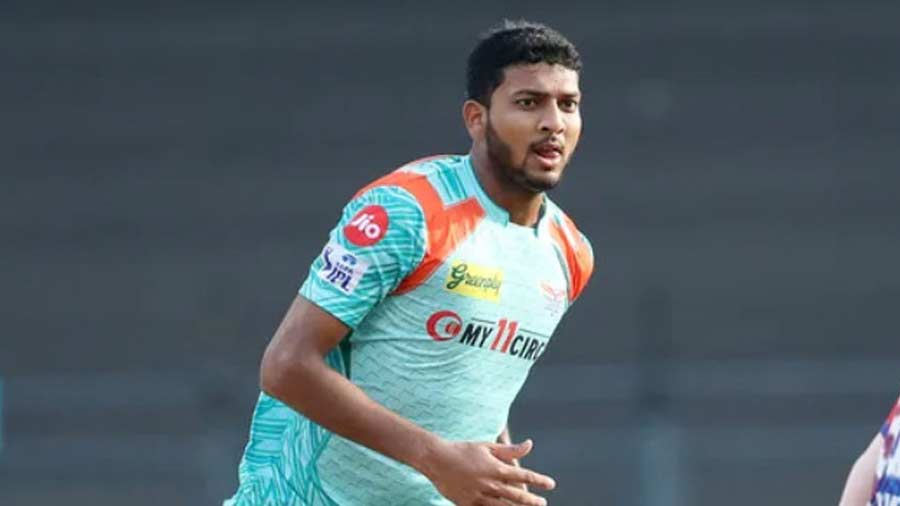 As one of the most intelligent young bowlers in the IPL, Mohsin Khan will look to keep Shreyas Iyer guessing
BCCI
Facing Mohsin Khan, the latest pacer to take the IPL by storm, will be uncharted territory for Shreyas Iyer, who has not always looked the most comfortable against genuine pace at the start of his innings. But more than Mohsin's pace, Iyer will have to be wary of Mohsin's plans and the tendency of the "gentle giant" to double bluff, something he has done with the likes of Rishabh Pant this season. Taking the attack to Mohsin should be the best strategy for Iyer, who will have to deliver in a must-win game for his side. As for Mohsin, who often sets batters up as if he were playing Test cricket, it might just be time to pull another rabbit out of the hat to outwit the KKR captain.