On February 22, 23 and 24, the Jadavpur University campus was painted in colours of creativity for Ibtida 2023, a cultural programme organised by an independent forum of the university. All the clubs and societies of JU joined hands to organise the three-day-long event full of dance, drama, music, fashion showcase and more.
Day One began with duet dance, monologue, wall painting, poetry slam, duet vocals, Western group dance and debate happening across three venues on the campus — Open Air Theatre (OAT), Worldview and Vivekananda Hall. While the live wall painting at OAT continued for all three days, Day Two had an Eastern group dance, street play, Eastern band, Western band and T-shirt painting on the roster. Day Three got interesting with a film screening, rap battle, creative writing, fashion show and rapper EPR's performance of his famous hip-hop numbers like Rastaman, Koi gham nahi andSrini bana EPR, among others in the end.
Anirban Chakrabarti aka Eken Babu was a guest at the event.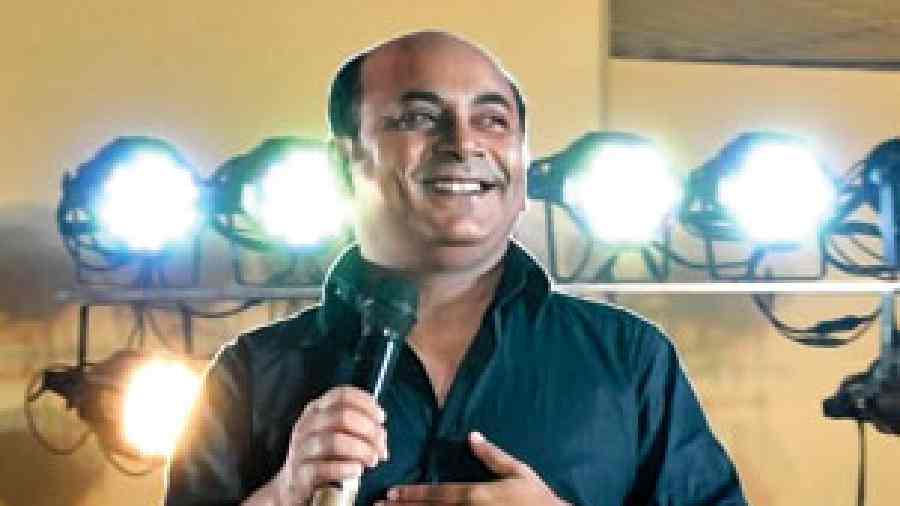 Tollywood actor Anirban Chakrabarti aka Eken Babu from The Eken's special appearance at Ibtida 2023 made everyone's day!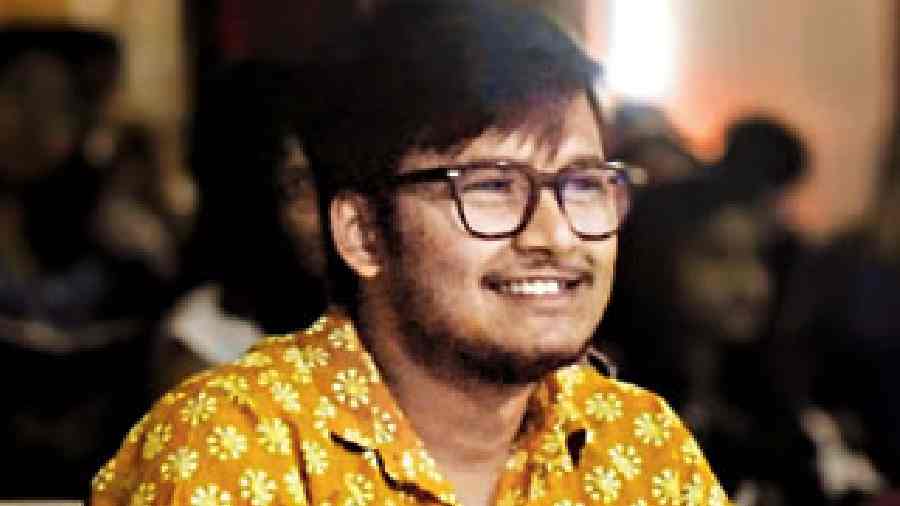 Tollywood actor Rwitobroto Mukherjee judged the Monologue acts at IBTIDA 2023.
Raqs, the Western group dance event, had the theme "Keeping it to the streets", where each college team had to showcase three different types of street dance forms. The group from Bhawanipore Education Society College stood first, followed by the team from St. Xavier's University and team DIY from St. Xavier's College Kolkata.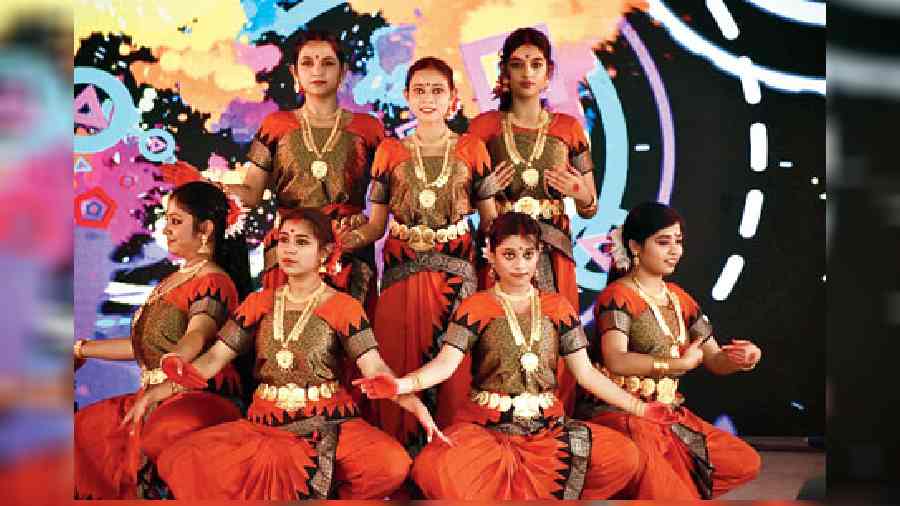 Safarnama or the Eastern group dance exhibited the beauty of the classical dance form which fully bloomed in the concepts created by the young dancers from colleges and universities.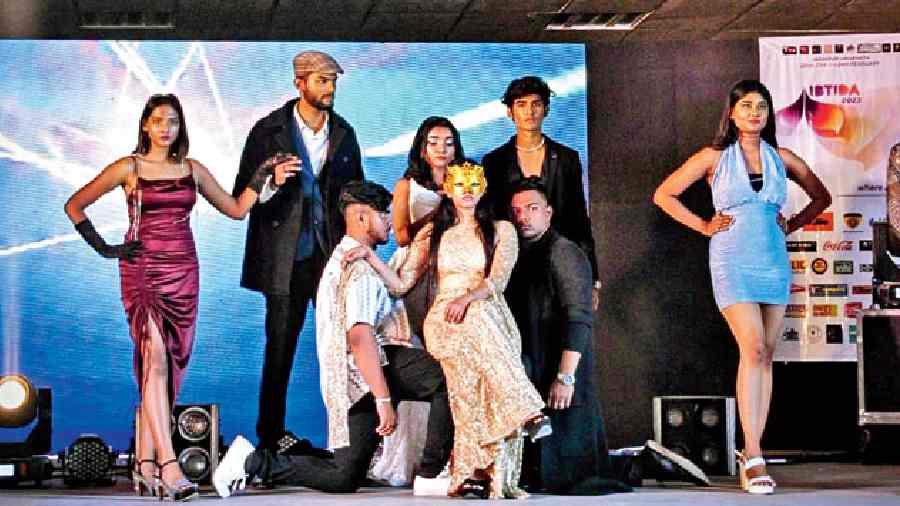 Numaish or the fashion showcase witnessed edgy clothes bringing splendour to the stage.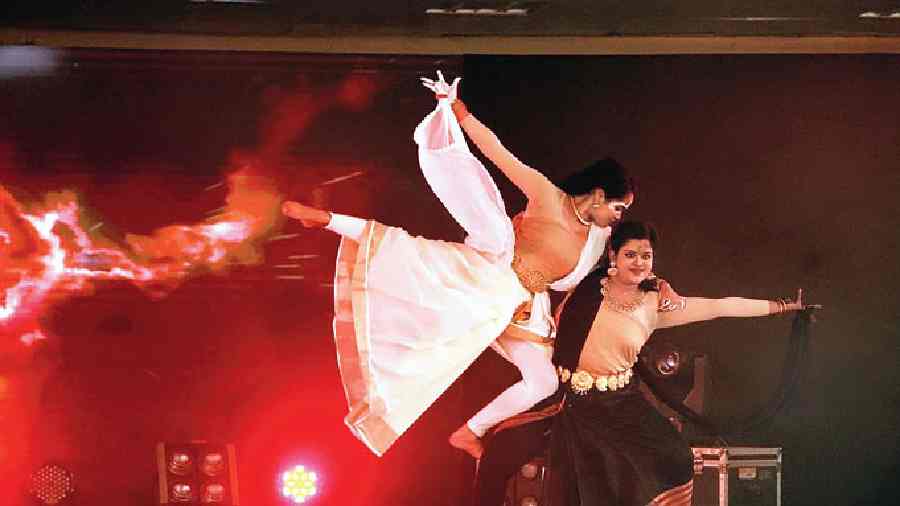 IBTIDA 2023 was a mesmerising display of cultural blend and inclusivity — a space where talented young individuals gathered together to showcase their creative expertise.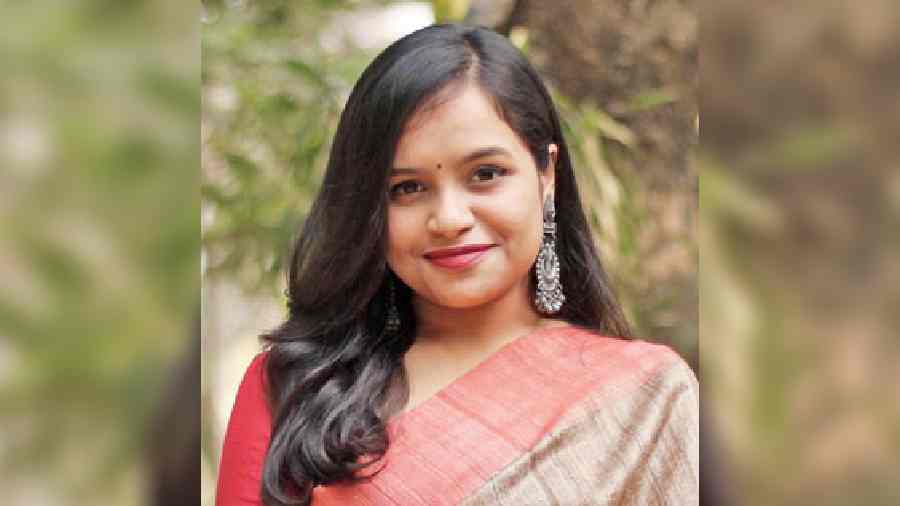 "My intention behind initiating and leading Ibtida this year was to unite art and artistes all across Bengal and beyond under one roof. The objective of this event is to provide college students who happen to be artistes, with a respectable platform to showcase their talent and we were all awestruck by the magic they created on stage. Ibtida started as an intercollege cultural competition with events on dance, drama, music and cultural theme walk. However, this year nine clubs and societies of Jadavpur University came together to organise 19 events as a part of Ibtida 2023, which also incorporated filmmaking, painting, debate, creative writing and photography. Lastly, of course, on the final night, EPR's Artivism in Action gave the entire audience in OAT a mesmerising night to remember. When I joined the university, Ibtida was still in its initial stages. To have worked for this beautiful event and to see it grow to this big a stature has indeed been an honour. It is our love for art and respect for artistes that drive us to work hard and I am eager to see what new heights Ibtida soars to in the coming years," said Junipa Sen, convener of Ibtida 2023.
Pictures: Organisers