Unless you are going to Qatar to witness the upcoming FIFA World Cup in person, you might be wondering why neither Sony India nor Star Sports has begun their pre-tournament campaigns. This is because for the first time this century, the World Cup's broadcasting and streaming rights have been bought by a third network, the Reliance-backed Viacom18 Media, which will be responsible for bringing the likes of Lionel Messi, Cristiano Ronaldo and Neymar to Indian screens this winter.
With multiple platforms and devices on which to get your dose of prestige football, here is My Kolkata's watch guide to the quadrennial showcase of the beautiful game.
Where and how to watch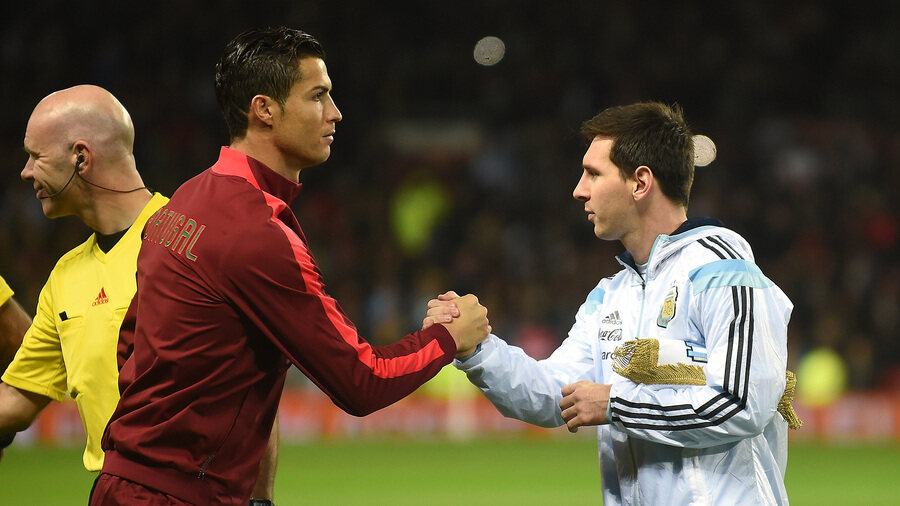 Lionel Messi and Cristiano Ronaldo will grace JioCinema this winter
Images courtesy FIFA
If you still watch live sport in the good-old television format, then Sports18 and Sports18 HD, with English and Hindi feeds, will be your go-to channels for the next month. Both are widely available on cable and set-top-box services and generally come as part of the sports packages. In case you prefer to catch the World Cup on your mobile phone, you will need to download the JioCinema app (and no, you do not need a Jio sim for that!) from the Play Store on Android or the App Store on iOS. The same applies for viewers on tablets and smart TVs. For those opting to catch the games on their laptops or PCs, just head over to JioCinema's official website. Reports from earlier this year indicated that World Cup content will also be available on the streaming platform Voot. But with the confirmation of JioCinema as the World Cup's digital home in India, Voot will no longer be involved in the coverage. JioCinema will be offering live action from Qatar free of subscription and in as many as five languages — English, Hindi, Bengali, Malayalam and Tamil.
Should none of the aforementioned viewing options seem viable, you can always head over to a nearby restaurant or a bar and take in the goals with loud music and unintelligible chants replacing the commentary. If that, too, is not to your taste, then your last resort is Twitter, where you can search for unauthorised live streams. The problems: low-resolution video quality, frequent glitches and Arabic commentary (in all likelihood).
When to watch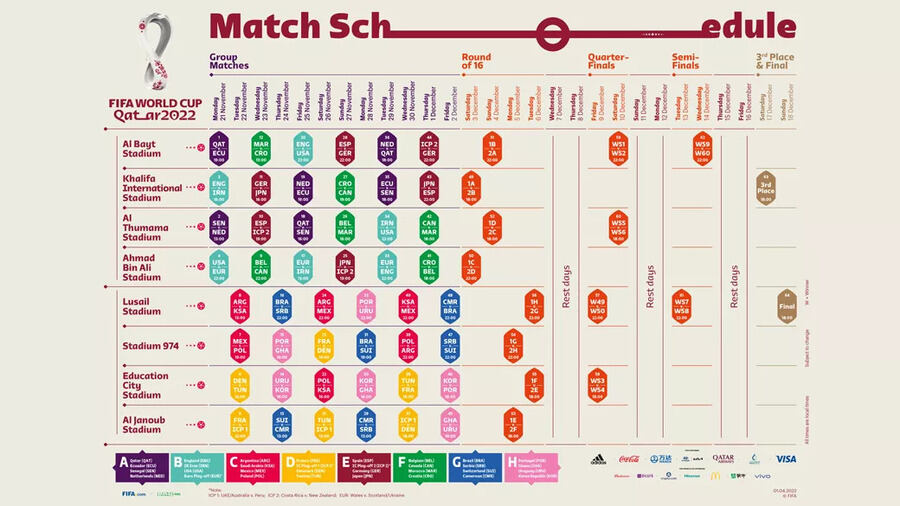 With the World Cup taking place in Qatar, you do not have to sacrifice much of your sleep to satisfy your football quotient this year. Most of the group stage matches — starting with Qatar versus Ecuador on November 20 — will take place at 3.30pm, 6.30pm, 9.30pm and 12.30am. Eight of the group games in the final round are slated to begin at 8.30pm. The fixtures for the first two knockout rounds will alternate between slots at 8.30pm and 12.30am, while both semi-finals are scheduled to kick off at 12.30am. The final, on December 18, will get underway at 8.30pm. (All timings in IST.)