To quote Robin Williams from Dead Poets Society, "Medicine, law, business, engineering, these are noble pursuits and necessary to sustain life. But poetry, beauty, romance, love, these are what we stay alive for." While the protagonists of the 1989 film had to keep their appreciation for the arts a secret, loving art is much easier in 2022. Today, art lovers can find others with similar passions and collectively experience something creative and powerful at many different festivals.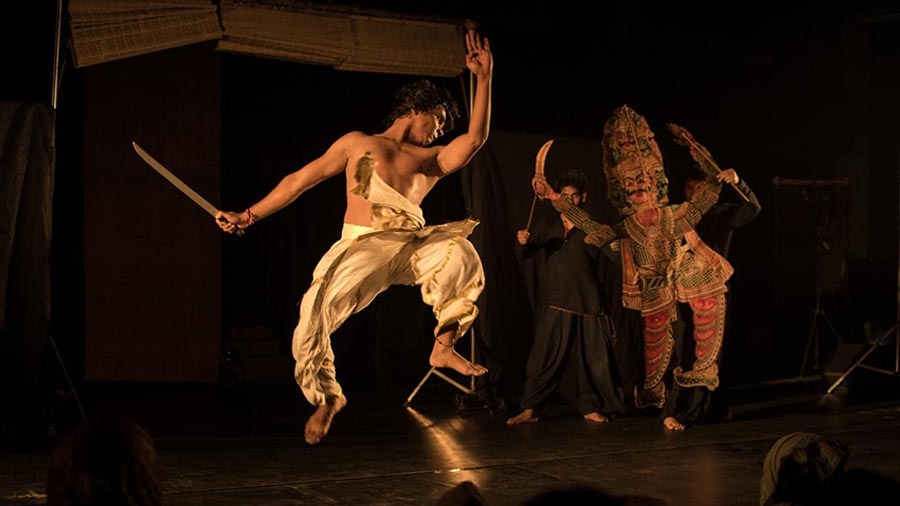 A performance at the Pickle Factory Festival
Festivals From India is an India-UK initiative launched recently to make art festivals even more accessible, by curating a singular digital resource. A brainchild of the British Council, and designed and developed by ArtBramha, Festivals From India showcases hundreds of emerging and established Indian festivals across domains including arts and crafts, design, dance, film, folk arts, food and culinary arts, heritage, literature, interdisciplinary arts, music, new media, LGBTQIA+, photography, theatre and visual arts. 
Moreover, these festivals are democratic in their demographics too, incorporating entries across languages and locations. In addition to physical festivals, Festivals From India also hosts several online festivals that can be livestreamed by worldwide audiences. Moreover, the festival repository is growing every day, as organisers can submit their festivals to be featured directly on the platform.
Viewers can access information about any of these festivals at www.festivalsfromindia.com. The website comprises updates on artist line-ups, tickets, facilities and additional trivia that can help people prepare before attending the festivals. It doubles up as a one-stop resource for artists, managers, curators, and students looking for research and professional opportunities in the festival circuit, with free-to-access information on entertainment licensing, case studies, toolkits, protocol documents and government orders. In addition to this, the portal also hosts free online courses provided by the South Asia Festivals Academy.
"We wish to develop new audiences and showcase the huge variety of arts and culture festivals in India, develop business skills of festival managers with UK and Indian experts, and grow international partnerships and networks with the UK and beyond. This platform is a repository of guidance for families wanting to find a festival and for festival organisers wanting to make their event more accessible," said Jonathan Kennedy, director, Arts India, at British Council.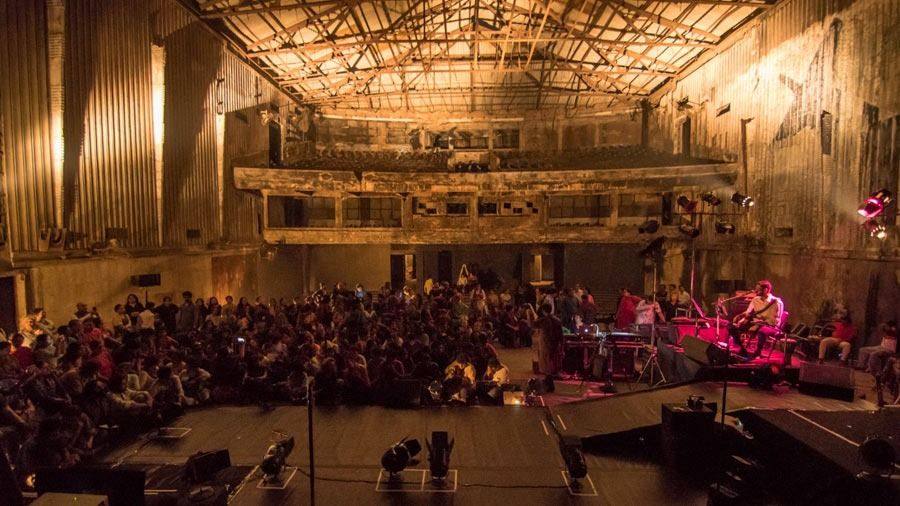 The Pickle Factory Festival
He emphasised the importance of such a portal with their in-house research, which confirmed COVID-19 particularly impacted independent and emerging festivals with 50% losing over half their income in 2020-21. "The platform is launching at the right time as festivals are reopening for physical engagements worldwide after two years of the pandemic-led closures. The box office is open, and we welcome everyone to explore, experience and engage," he added.
"There's practically no platform of this sort that acts as a consolidated list of India's most respected arts and culture festivals, and serves as a resource for those who build and create festivals. These festivals cut across intersections of language, genre, scale, region and identity, with multi-arts and film festivals being the most popular genres we mapped," said Rashmi Dhanwani, partner, ArtBrahma.
During the initial mapping exercise, the team drew out 768 festivals in the country out of which about 133 festivals were from east India with multiarts and film festivals being the most popular genres of festivals. As of now, the platform hosts 13 festivals from West Bengal including the Baul Fakiri Utsav, POT Maya and Ripples Festival. Dhanwani added that they are in talks with the Cultural and Tourism Ministry of West Bengal to enlist more such festivals.