The 17th International History and Heritage Exhibition at Sabarna Sangrahashala, Behala, showcases the history of Kolkata and busts myths about the city's history.
Deborshi Roy Choudhury, secretary of Sabarna Sangrahashala, said the exhibition has three retrospective themes this year — Uttam Kumar, in association with Shilpi Sangshad, Aurobindo in association with Overman Foundation Trust, and musician Biman Mukhopadhyay. "Exhibits like cups, ties, lighter, ashtrays and scripts of Uttam Kumar's films, a shawl, a handkerchief and documents of the historic Alipore case pertaining to Aurobindo are some of the items on display," Roy Choudhury said.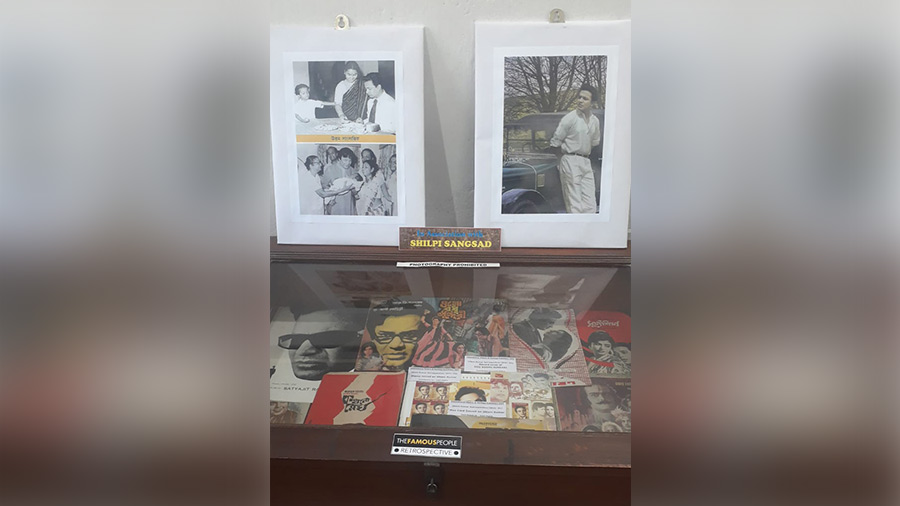 Posters and books on Bengali matinee idol Uttam Kumar
In 2003, Roy Choudhury filed the case in Calcutta High Court disputing the claim that Job Charnock was the founder of Kolkata. "Since then, we have been busting myths regarding Kolkata's history. This year it is the 300th birth anniversary of Ramprasad Sen and despite the popular belief that the poet had passed away 1781, we are in the possession of documents signed by him in 1794 which are on display," said Roy Choudhury.
A special exhibition on stamps is an added attraction. "We are trying to showcase the history of Kolkata through this. Bangalore-based Briti Deb has conducted the research," Roy Choudhury said.  Some Stone Age implements dating back to more than 2.5 lakh years are also on display.
This year, the international theme of the exhibition is Kenya and a separate show is being held on the historic ties between Kenya and India.