If Sundays are for quiet or fun walks or a jog with their pet for dog parents, this Sunday had something more special in store— a Dogathon!
Around 80-odd pet parents gathered near Lake Kalibari in the wee hours of Sunday to walk in a one-hour marathon organised by the pet care brand Heads Up for Tails.
Each pet parent was allowed to bring in a maximum of two dogs and the entry fee was Rs 500. "The entire money will be donated to NGOs in Kolkata who are working for street dogs," said Richa Razdan, the spokesperson for the pet care company.
When My Kolkata reached the venue, the pets were getting biscuit treats and some last-minute grooming as their parents enjoyed some tea. Glimpses from the morning: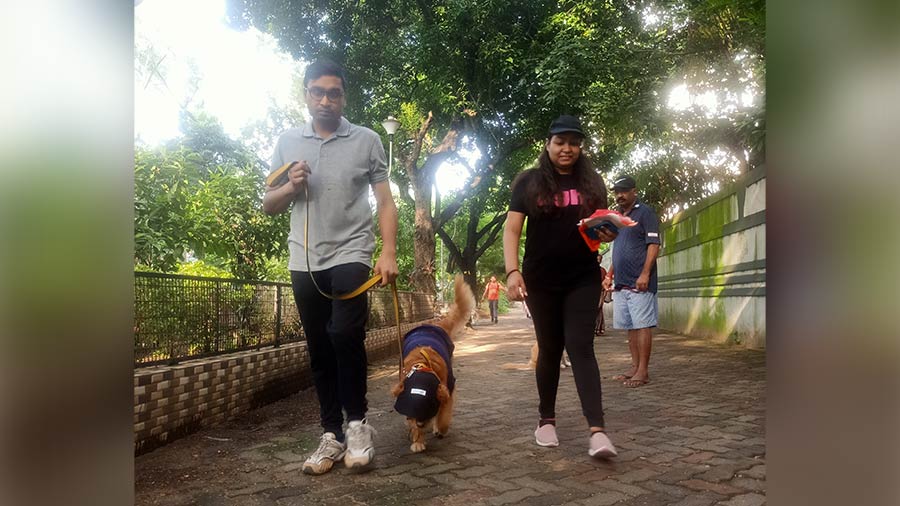 A few of the pets were all dressed up for the occasion. This golden Retriever looked dashing in a black tee and a cap.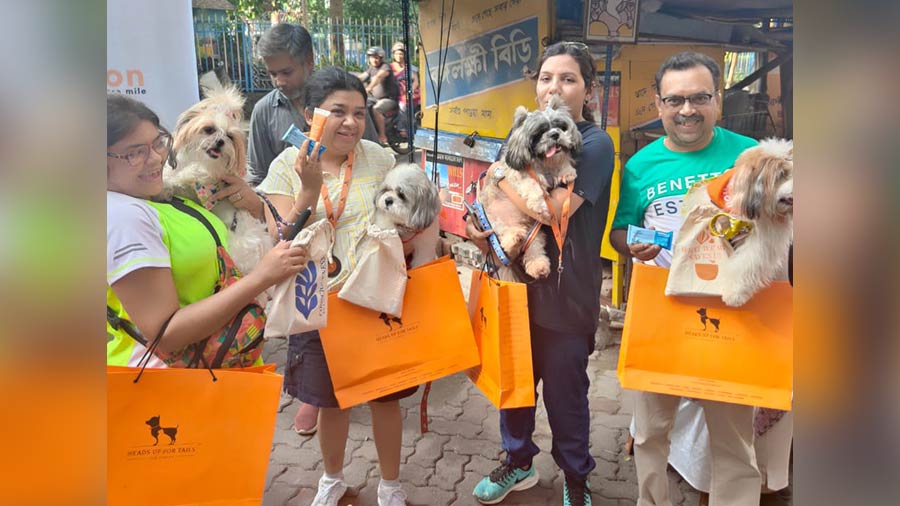 After the walk, the participants were given goodies with a certificate and a medal. While the tail waggers had no interest in the certificates, they kept on sniffing the paper bags, hoping for some treats.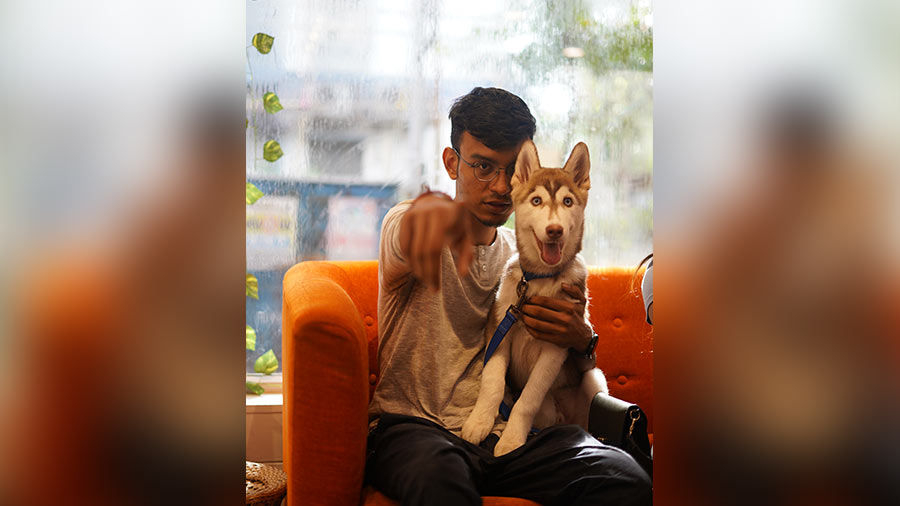 Vijayaditya Bandopadhyay with his four-month-old Siberian husky, Tambe. "It was a great experience. For a change, a huge number of dog lovers from south Kolkata could meet and exchange ideas. I loved every bit of it," Bandopadhyay said.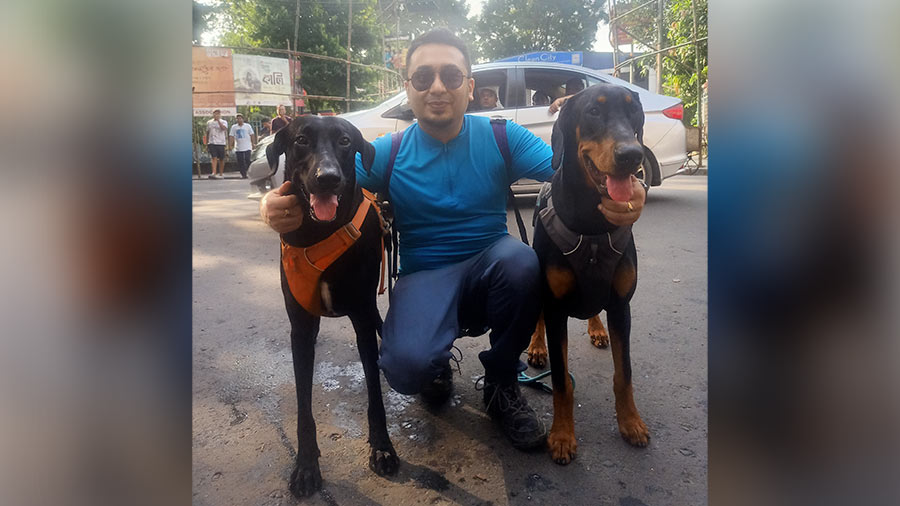 Shubho with his Doberman Sheldon and Doberdane Simon after the walk. "For me, this was a great way of getting my dogs to socialise. Every Sunday, a few of us gather at Vivekananda Park with our pets, but we never had so many people together," he added.