Grammy Awards
Diving into the 65th annual Grammy Award
Glimpses of the mega event as it unspooled in Los Angeles on Sunday evening
By
Agnideb Bandyopadhyay
| Published 07.02.23, 03:11 PM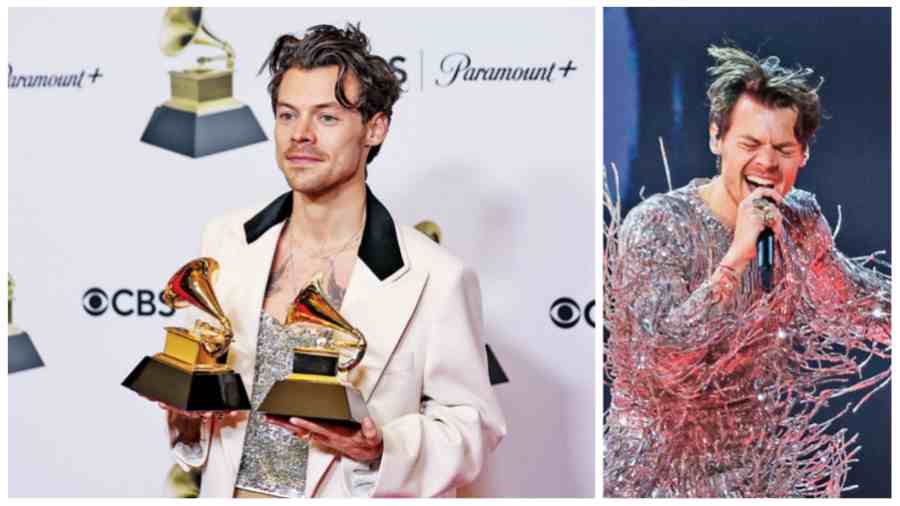 For the millionth time, it is really Harry's House we are living in. Harry Styles took home two Grammy Awards — Best Pop Vocal Album and The Best Album for Harry's House, beating Beyonce's Renaissance. "This doesn't happen to people like me very often, and this is so nice," said an ecstatic Harry. The golden boy of the industry took to the stage before that in shimmery silver frills, blasting out As It Was to a packed hall.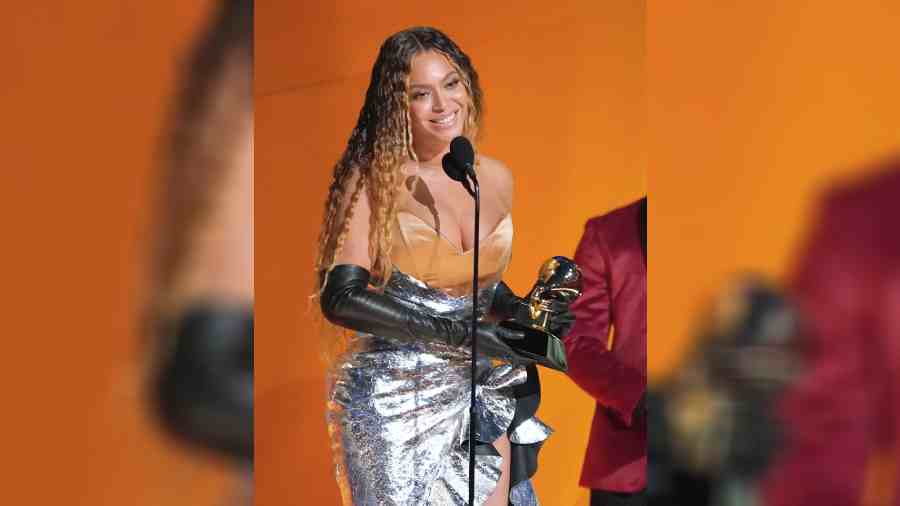 Beyonce scripted history as she became the artiste with the maximum number of Grammy wins, after taking home four awards — for the Best R&B Song (Cuff It), Best Dance Recording (Break My Soul), Traditional R&B Perfromance (Plastic Off The Sofa), and Best Dance/Electronic Album for Renaissance. Dedicating her win to the queer community, Queen Bey stood there basking in historic glory, taking past Georg Solti to crown herself with the record.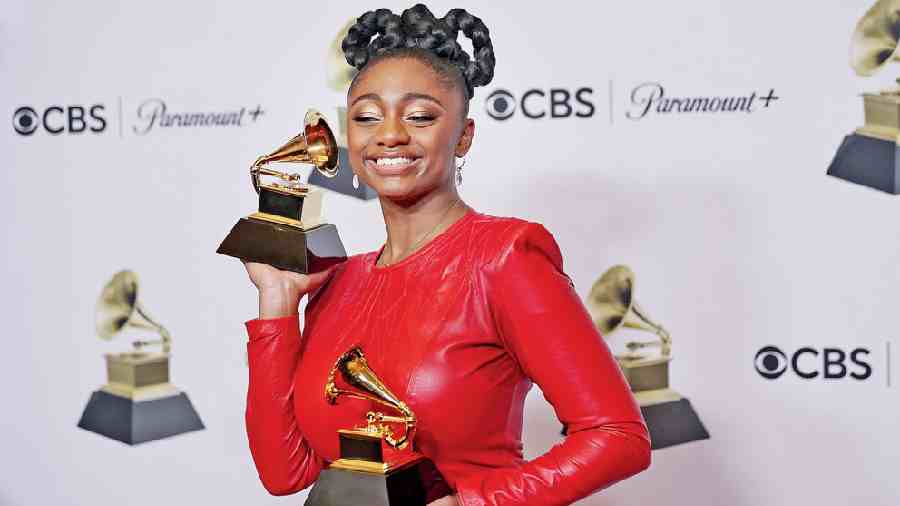 It was two in two for 23-year old Samara Joy, hailed as the first 'Gen Z Jazz star', as she took home the wins for Best New Artiste and Best Jazz Vocal Album for Linger Awhile.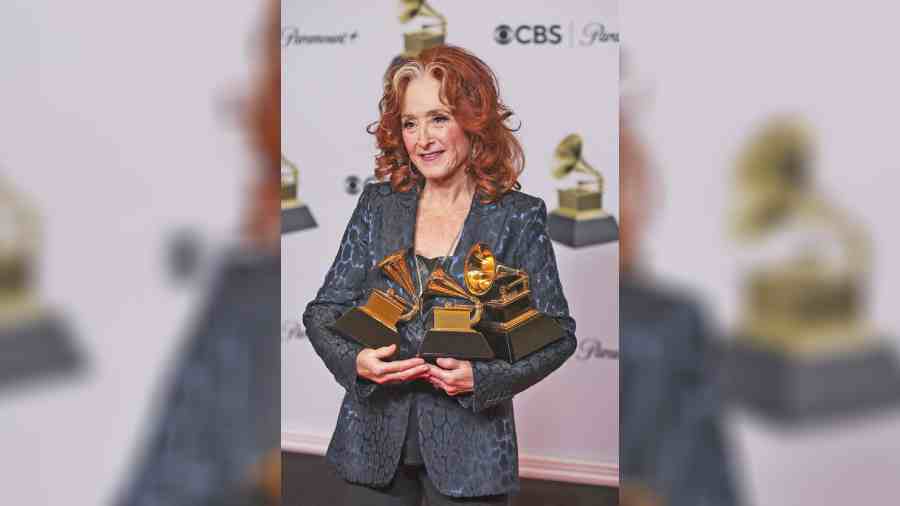 Bonnie Raitt, 73, became the talk of the town. She took home three Grammy Awards — for Best Song (Just Like That), Best American Roots Song (Just Like That) and Best Americana Performance (Made Up My Mind), bringing her career count to 13.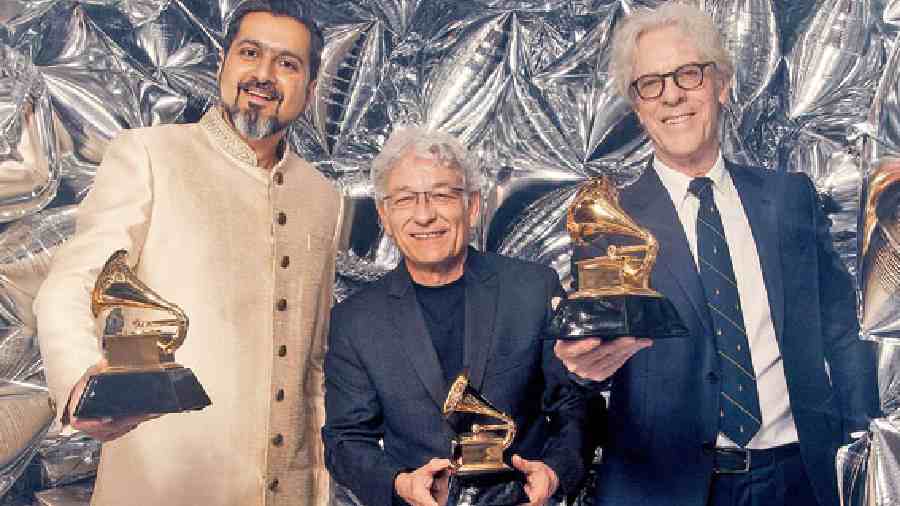 Bengaluru-based composer Ricky Kej won a Grammy for Best Immersive Audio Album for Divine Tides with rock-legend Stewart Copeland of The Police, making him the only Indian to win three Grammy awards. "Stewart Copeland and I created Divine Tides as an immersive audio experience. We hoped to transport our audiences to beautiful places and emotions through our music, and this nomination for Best Immersive Audio Album validates all the hard work and love we have poured into Divine Tides," said Ricky.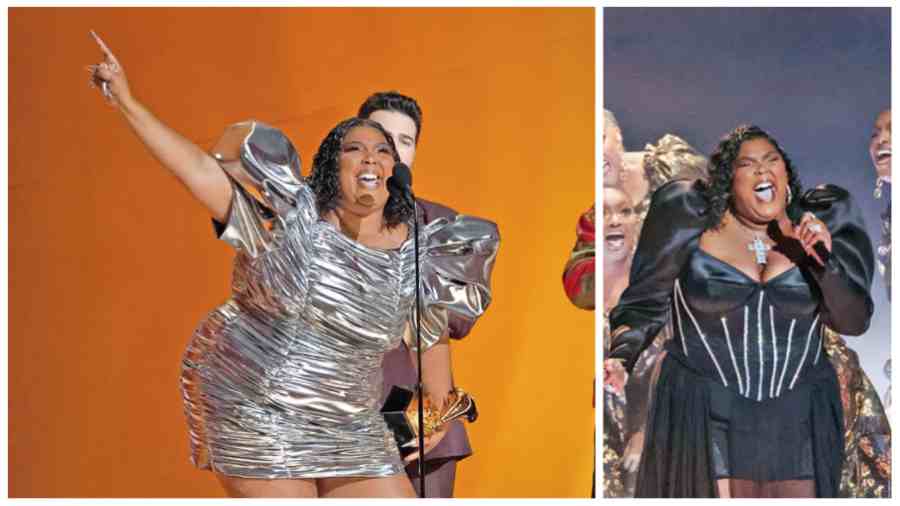 Lizzo took home the Grammy Award for Record of the Year for her very viral and iconic About Damn Time from her album Special. "After feeling misunderstood as a young artiste, I wanted to make the world a better place, so I had to be that change, to make the world a better place," an emotional Lizzo said after her win, also giving shoutouts to Beyonce and the late Prince, whom she dedicates her musical journey to. She also performed the number before, and followed it up with a church-choir led rendition of the title track of the album.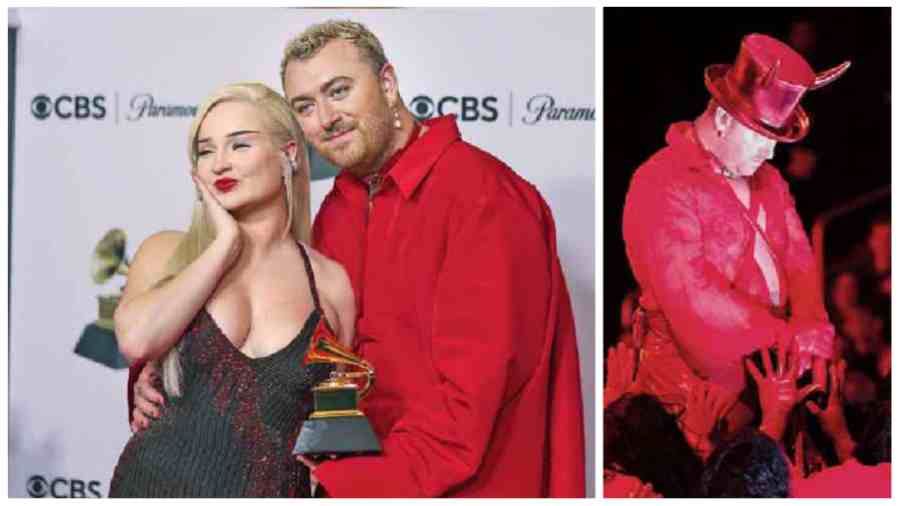 Sam Smith and Kim Petras took home the Grammy for Best Pop Duo/Group Performance for Unholy, from Smith's upcoming album, Gloria. Petras became the first transgender woman to win the award, while for Smith, it was their fourth Grammy win. The duo also took to the stage to drop a sultry perfrormance of the number.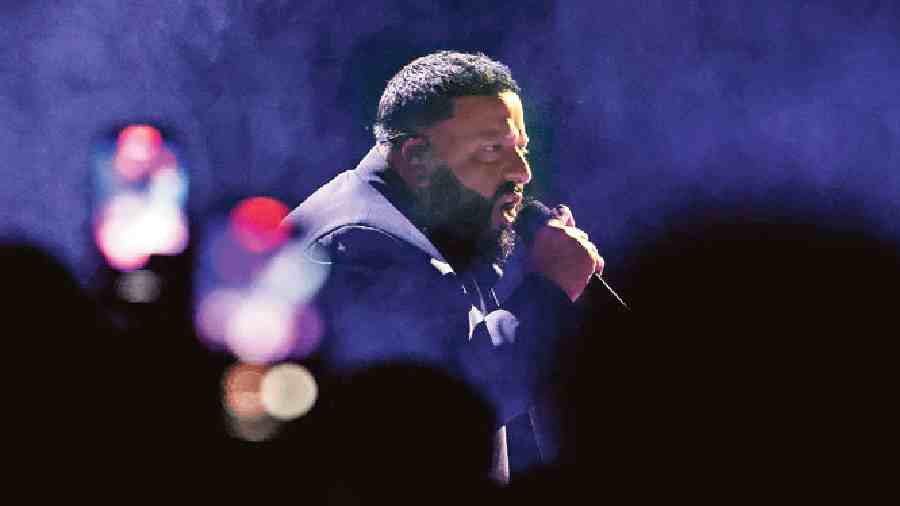 The Grammys closed with a star-studded performance from DJ Khaled who was joined by his collaborators — Rick Ross, Lil Wayne, John Legend, Jay-Z and Fridayy — for a lively performance of God Did.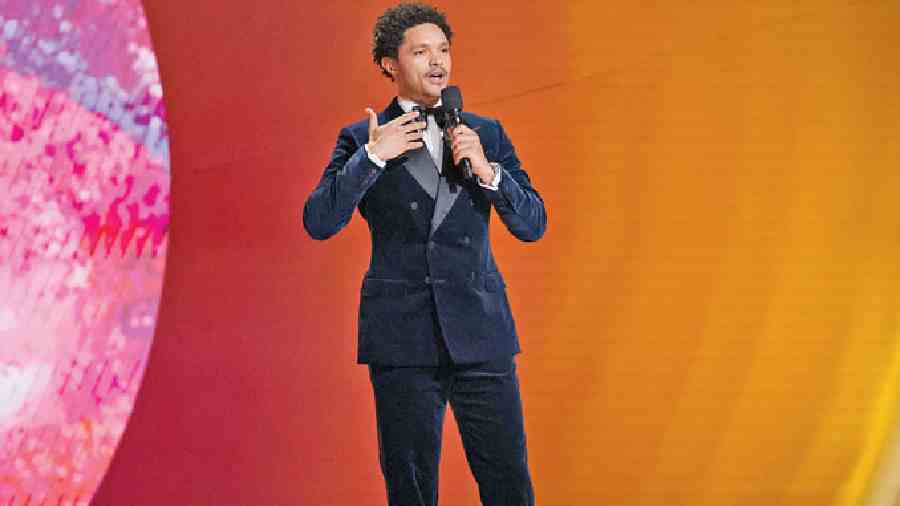 Hosting the show was the ever-charming and casually witty Trevor Noah, who held the room with his sharp-witted jibes as well as his shoutouts and tributes.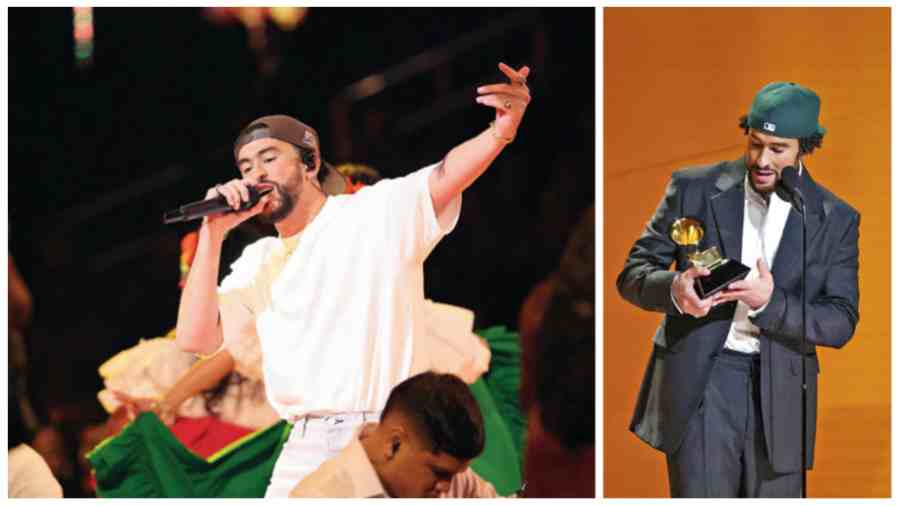 Latin pop sensation Bad Bunny made his presence felt, bagging the award for Best Música Urbana Album for the chart-topping album, Un Verano Sin Ti (A Summer Without You). Opening the night with a show-stopping tribute to Puerto Rico and the Dominican Republic. It was pure Caribbean bliss as he performed alongside eight plena dancers, who showed off the traditional Puerto Rican folk art, and seven plena musicians. Meanwhile, several cabezudos, characters with giant heads common at festivals and processions in Puerto Rico, represented some of the island's most beloved icons.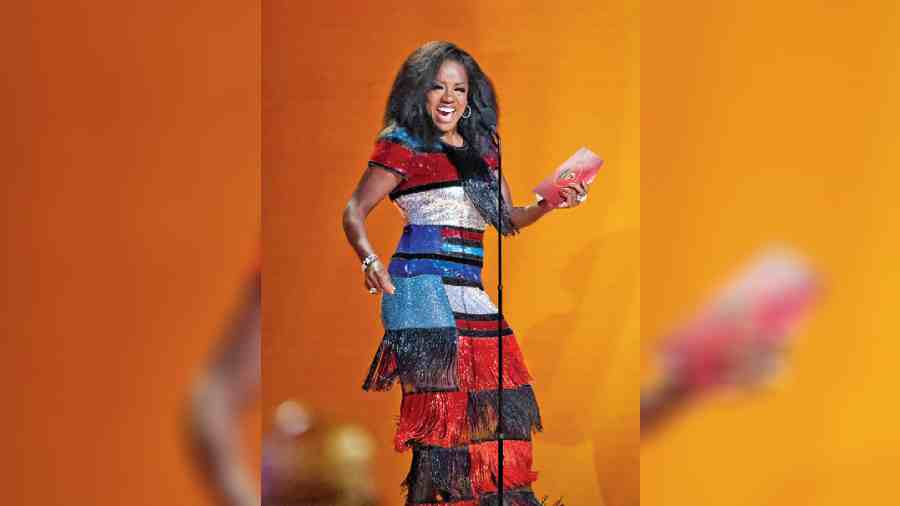 Viola Davis won the Grammy for her audiobook recording of her memoir, Finding Me. This crowned her with the EGOT status — an acronym referring to a recipient of an Emmy, Grammy, Oscar and Tony. "I wrote this book to honour the six-year old Viola. To honour her life, her joy, her trauma, everything. And, it has just been such a journey — I just got EGOT," said the veteran actor.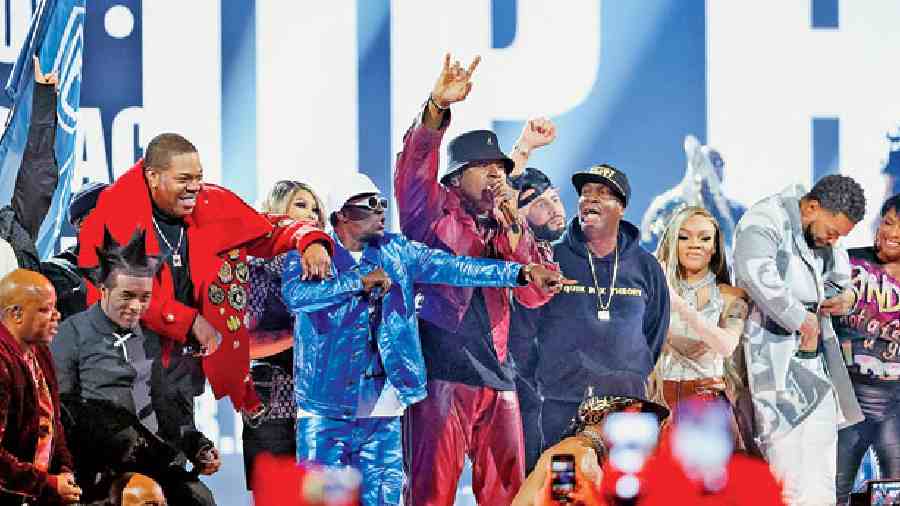 Honouring 50 years of hip-hop, a collaborative performance curated by QuestLove and featuring artistes like Big Boi, Black Thought, ICE_T, Lil Baby, GloRilla, RUN-D.M.C, Pepa, Scarface, Queen Latifah, Nelly et al brought the heat to the Grammy stage in a much-needed celebration of the genre and rich musical history.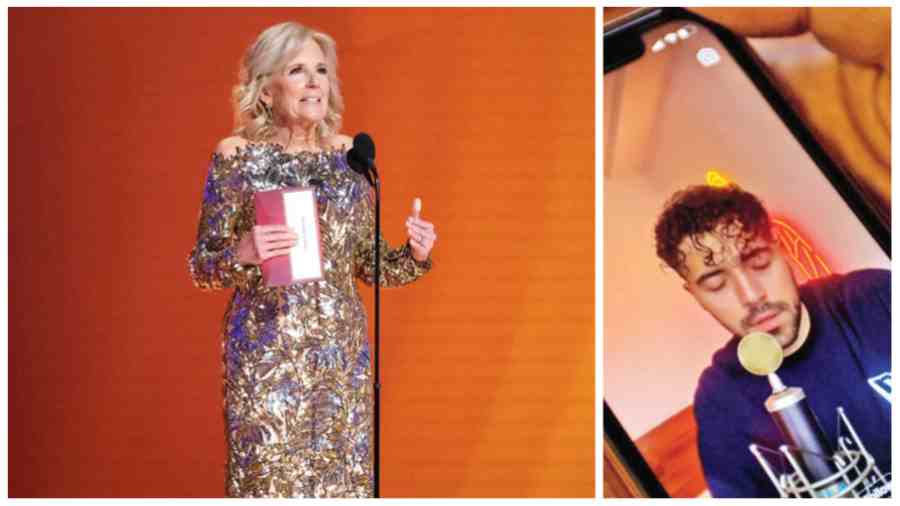 Shervin Hajipour, 25, won a Grammy Award for the new category that honoured the best song dedicated towards social change for Baraye, an Iranian protest song. The US first lady, Jill Biden, was there to present and announce the award. "Baraye was a powerful and poetic call for freedom and women's rights," she said while calling aloud the slogan "For Women, Life, Freedom" when the song was played and Hajipour's picture was displayed on the screens.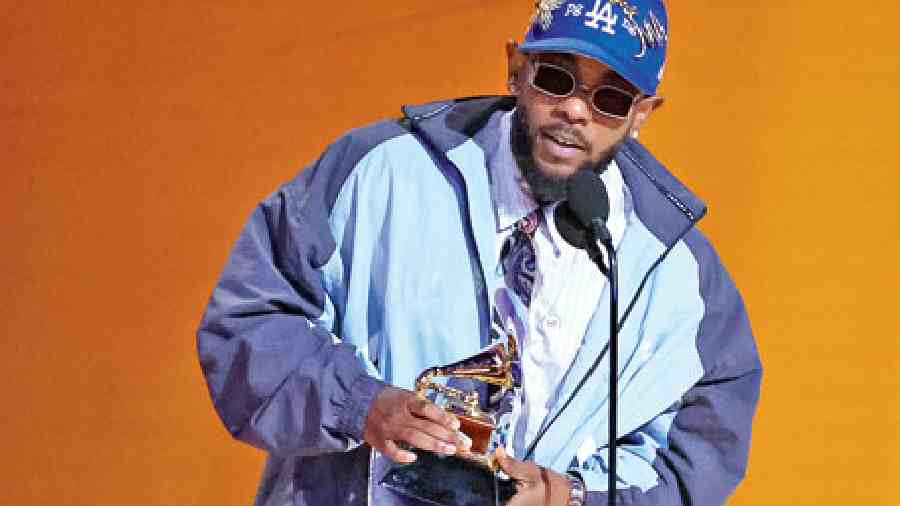 Kendrick Lamar took home Best Rap Album trophy for Mr. Morale & the Big Steppers. This made it his third win of the night, following Best Rap Song and Best Rap Performance for The Heart Part 5. This is also Lamar's third win in the category, winning it for To Pimp A Butterfly and DAMN. previously, bringing his Grammy count to 16. "First and foremost I want to thank my family for giving me the courage and vulnerability to share these stories and share my truth with this album," he said after receiving the award. Lamar added: "I want to thank my fans for trusting me with these words. As artistes, we say things to provoke thoughts and feelings and emotions. Making this record was one of my toughest albums to make."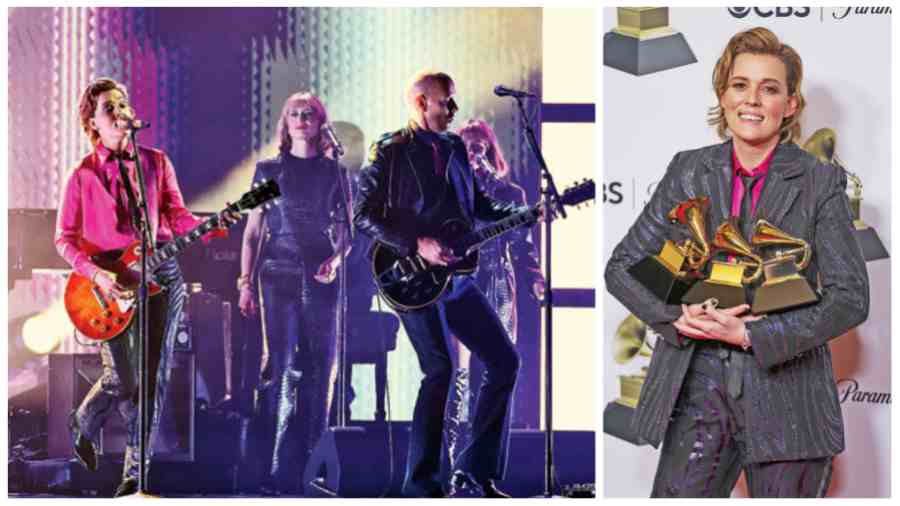 Brandi Carlile rode in brilliant fashion bagging three wins for Best Rock Song (Broken Horses), Best Rock Performance (Broken Horses) and Best Americana Album (In These Silent Days). To add to that, she delivered a brilliant performance of Broken Horses and said: "I cut my hair, I learned how to scream and I just won a Grammy for a rock-and-roll song."