The Tagores and their contribution to the world of cartoons is in focus as Cartoon Mela returns with yet another edition, this time at the Jorasanko Thakurbari.
Cartoon Mela 2022, organised by Cartoon Dol, celebrates 150 years of Bangla cartoons. Visitors can buy cartoons, learn more about the history of this art form, take part in various workshops and discussions, meet people and, of course, get cartoons drawn out to them in a jiffy during the ongoing nine-day event between December 10 -19.
With Gaganendranath Tagore considered to be the pranpurush of Bengali cartoons, research is on to trace cartoons in the works of Rabindranath Tagore and Abanindranath Tagore.
My Kolkata caught up with the professional and emerging cartoonists and took a ringside view of the rarer cartoons on display.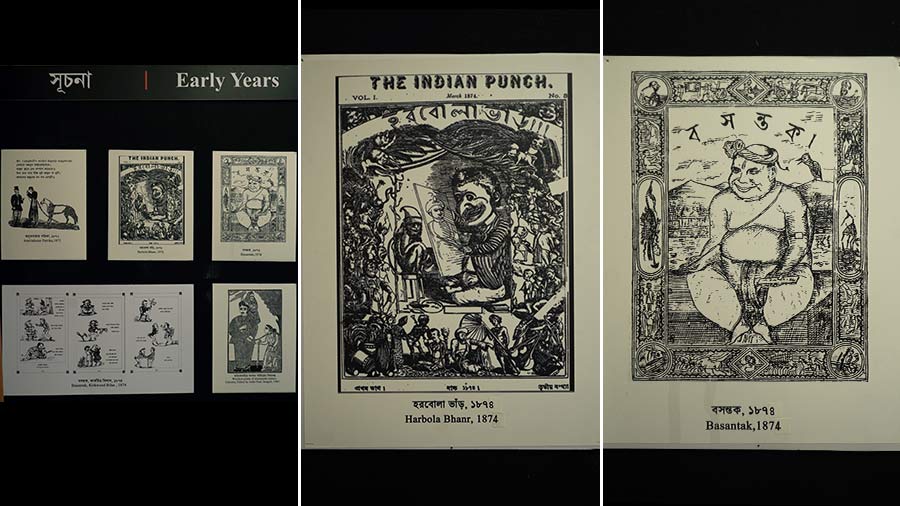 ''The first cartoon in Bengal was published in Amritabazaar Patrika in 1872. In 1874, there were at least two magazines that featured cartoons on their covers — Harbola Bhanr was the Indian Punch and The Basantak, which regularly used cartoon as its main tool,'' said Rituparno Basu, cartoonist and illustrator and core member of Cartoon Dol. Harbola Bhanr has an artist drawing a human-like figure of a monkey. It's a political satire of the era.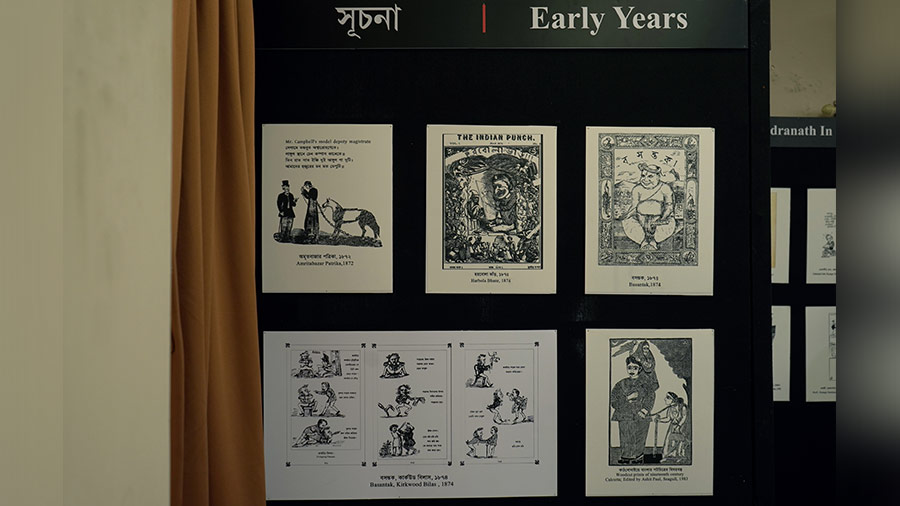 In 1874, Basantak published the first sequential graphic narrative, which can be described as the first Bengali comic strip. The subject was an European officer manhandling an Indian. The content revolved around nascent nationalism.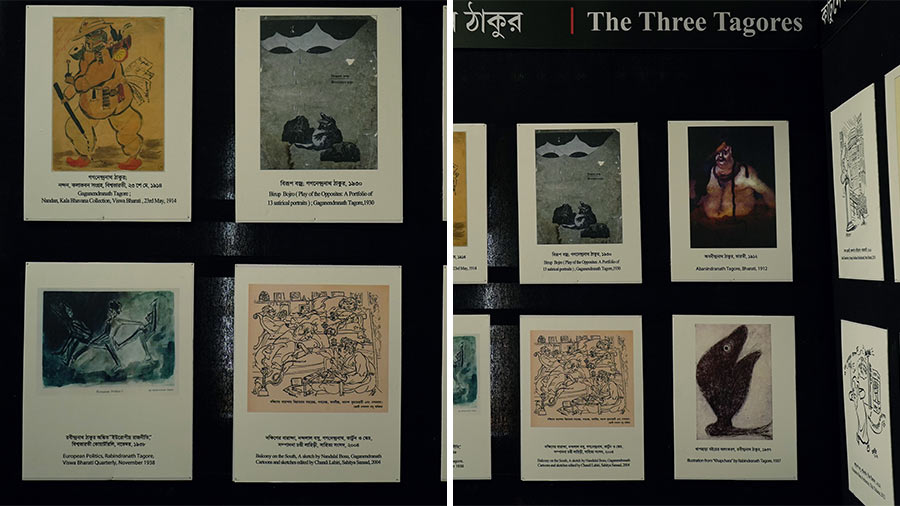 The exhibition features three Tagores. "Subhendu Dasgupta, the backbone of Cartoon Dol, is conducting research to trace cartoons in Rabindranath's works. He found European Politics in 1938 with three stick figures replete with cartoon possibilities," Basu said.
"Gaganendranath had to his credit Birup Bajra, Adbhut Lok and Naba Hullor, three self-published cartoon albums; and Abanindranath Tagore's works include some cartoons, one of which is Shib Thakur (1912) — a bohurupee dressed up like Shiv with a five-cell torch on his head,'' he said.
Rabindranath Tagore himself has been a subject of satire on several occasions. Many cartoonists have worked on it. One of the most important ones is a humorous take on teaching Rabindrasangeet.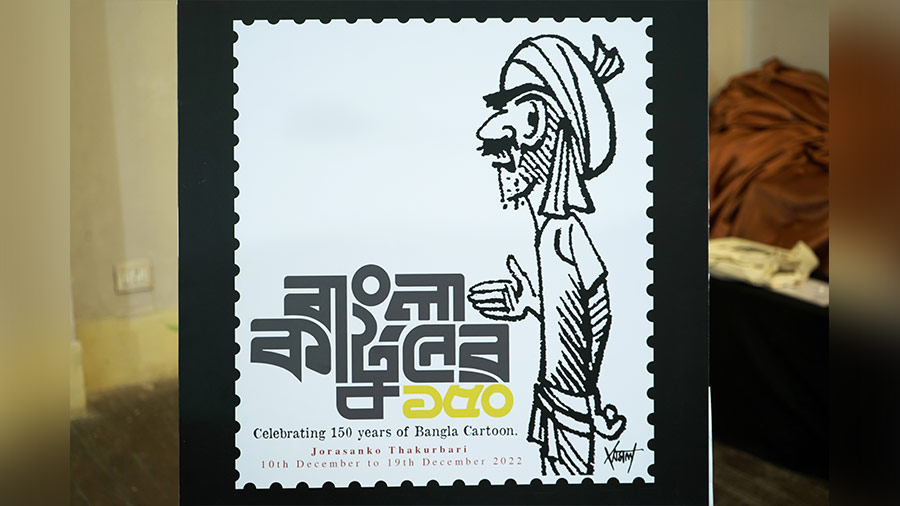 Amal Chakraborty's Common Man, the farmer who dons a turban, was released as a postage stamp on the occasion.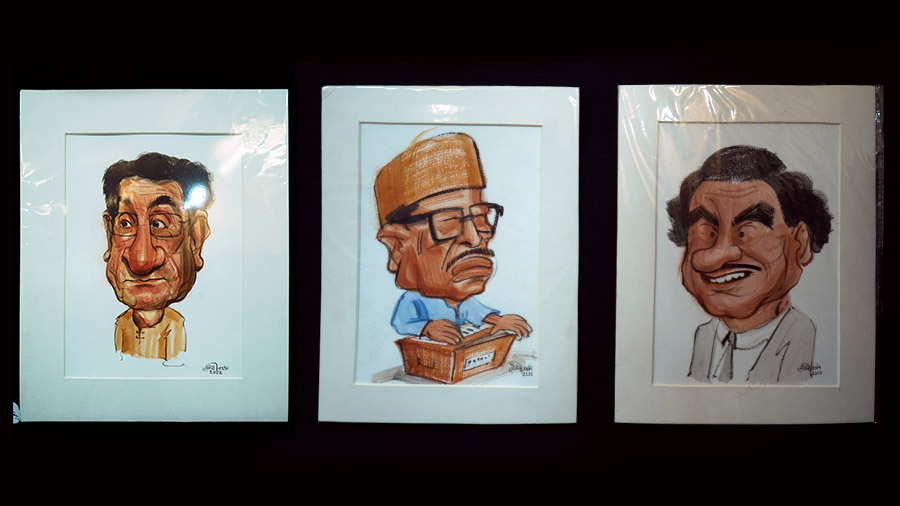 Laboni Barman, freelance graphic designer, member of Cartoon Dol and caricaturist, said, "I have been with Cartoon Dol for more than two years. My introduction to the group was through social media. I have made caricatures of famous personalities like actor Sabyasachi Chakrabarty. My interest towards caricatures developed in 2015. Since then, I have been practising this artform," she said.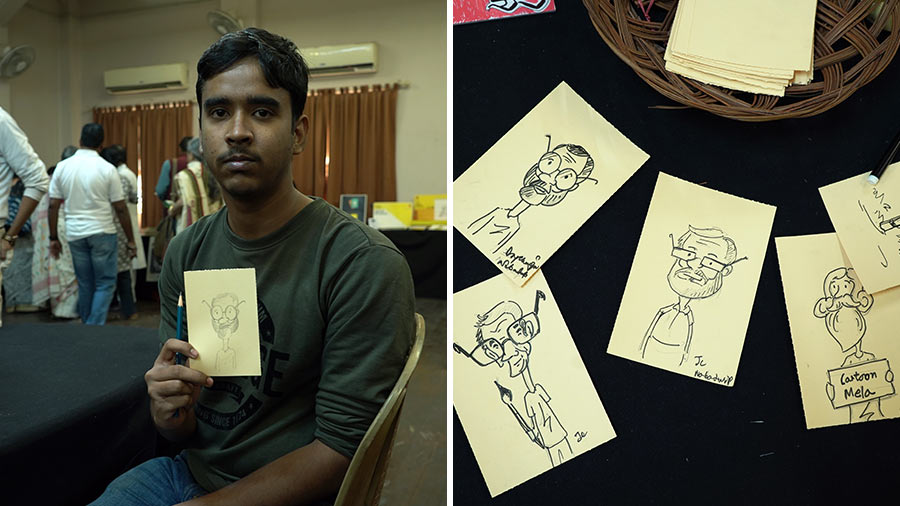 Joy Chatterjee, a first-year student of Vidyasagar College who visited the exhibition said, "I have been interested in cartoons since 2018. My favourite cartoonists are Chandi Lahiri, Debasish Deb and Uday Deb.''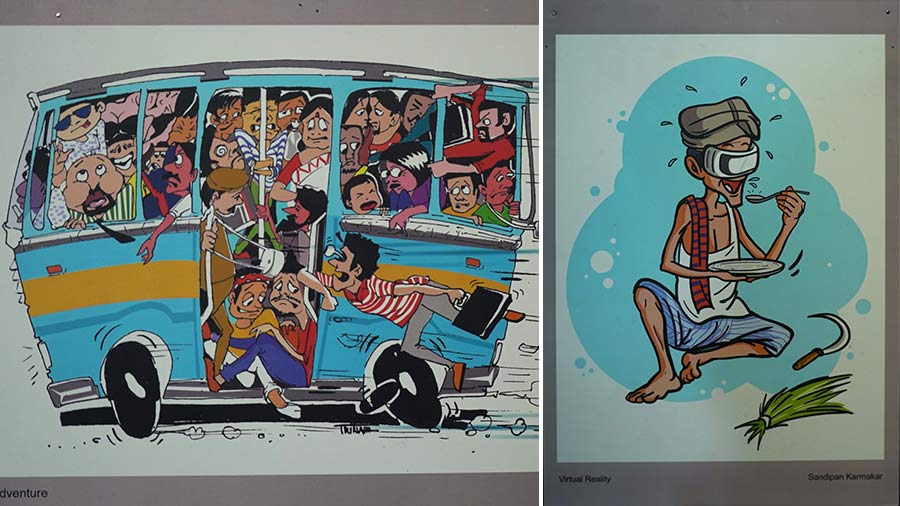 Chota Mota Foundation, which supports emerging visual artists in their endeavours, are collaborators for the event. Their display includes modern cartoons by artists, documentaries and more.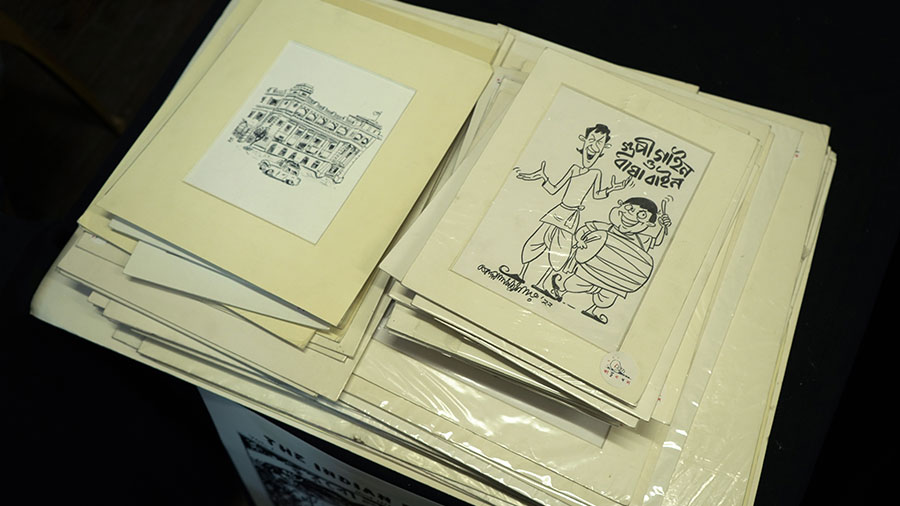 How can you leave the Cartoon Mela without any souvenirs? Cartoons printed on T-shirts, cups, diaries and calendars are on sale.