It's only February of the new year and Kolkata already has a few trailblazers. The first month of 2022 saw the city's youngsters make waves — a prodigy scripted history in the Indian Super League with a hat-trick and two burgeoning entrepreneurs took on the sharks of Shark Tank India.
Now, four talented musicians – Anushka Prakash, Samara Mehta Vyas, Mehr Babaycon and Arjun Prakash – have followed suit, taking the first step towards making their mark in the world by spearheading a fundraising concert, An Evening for Kalimpong, on the evening of February 6 at The Glenburn Penthouse in Kolkata.
The philanthropic initiative was held in an attempt to raise funds for the Debanjan Share Girls' Academy – a joint initiative by Kolkata's Debanjan Sen Foundation and Kalimpong's Share Football Club. The academy is a non-profit football academy with a mission to uplift women's football and footballers in the Kalimpong district. It provides 25 underprivileged women footballers – aged between 14 and 17 – with professional training, equipment, education, food and shelter. 
"Our primary aim is to develop girls' football skills and educate them alongside that. The girls attend regular classes and even sit for board exams while training at the academy," says Debashis Sen, managing trustee, Debanjan Sen Foundation.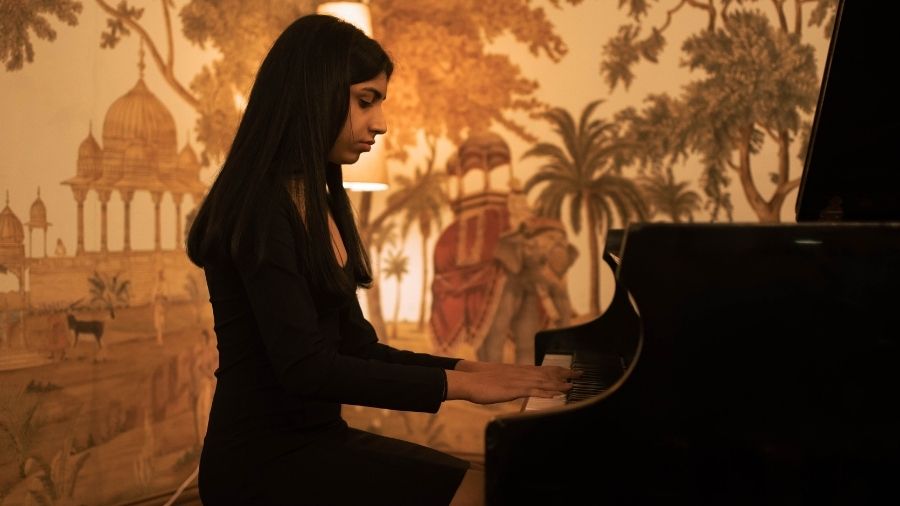 Anushka Prakash performs at the fundraiser
Tyron Smith
The concert began with a piano recital by Anushka Prakash, who performed a mix of six classical pieces composed by Chopin, Beethoven, Mozart and Tchaikovsky.
"I have always wanted to do something more with my music. So, when the Debanjan Sen Foundation approached me, it was the perfect opportunity to put the two things I really care about – music and football – together and make a difference. There's huge potential for women's football in our country. I was lucky enough to have grown up playing football, but there's a large percentage of girls that don't have the same opportunity. If this helps them even a little, I will be really happy," said 17-year-old Anushka, who is looking forward to organising several more philanthropic endeavours in the future.
The recital was followed by a series of vocal performances by Samara Mehta Vyas, Mehr Babaycon and Arjun Prakash. "I am all for women empowerment. I will do everything to help an initiative that supports this cause. I also love football, so this was a great opportunity to give something back to it!" said 15-year-old Samara, a student at La Martiniere for Girls.
Samara sang a stellar rendition of Set Fire to the Rain by Adele, Babaycon sang the beautiful French tune La Vie En Rose by Édith Piaf and Prakash performed an original rap composition, concocted during the lockdown of 2020.
"I thoroughly enjoy playing football and I hope that girls in Kalimpong get good training and make it to the Indian team!" said 11-year-old Mehr, one prong of the driving force behind the concert.
The fundraiser at The Glenburn Penthouse was hosted by the co-founder of the Glenburn Tea Estate, Husna-Tara Prakash, and philanthropist Ratan Postwalla was the master of ceremonies.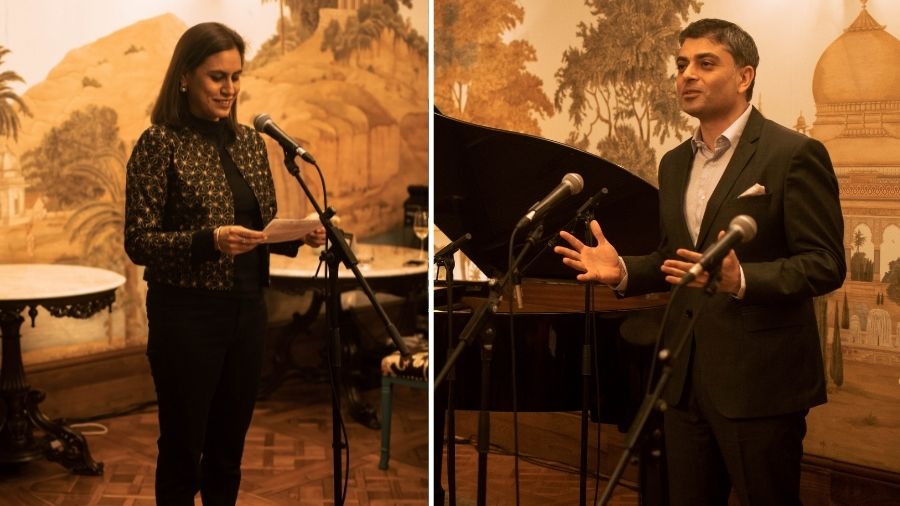 (Left) Host Husna-Tara Prakash and (right) master of ceremonies Ratan Postwalla speak at the event
Tyron Smith
Annually, Rs 15 lakh is required to keep The Debanjan Share Girls' Academy up and running — and the young foursome managed to raise a whopping Rs 5 lakhs through ticket sales for the evening.
If you're interested in contributing towards this cause, follow this link.