Eleven distinguished individuals who are either Bengalis or residents of Bengal will make it to ABP Digital's 'Bochhorer Best Ekadosh' at the second edition of the 'Bochhorer Best' awards at the ITC Royal Bengal on Friday. And one of the 11 will be crowned as 'Shobcheye Best'.  
The inaugural edition of the award was held at Raj Bhavan in January 2021. While the 'Bochhorer Best Ekadosh' will only be divulged on Friday, the nominations for the awards in four other categories have been announced.
In the 'Shera Chhobi' category, Anirban Bhattacharya's Mandaar, Dhrubo Banerjee's Golondaaj, Atanu Ghosh's Binisutoy, Shoojit Sircar's Sardar Udham and Srijit Mukherji's Ray have been shortlisted. Vying for the prize for 'Shera Gaan' will be Lagnajita Chakraborty (for the song Behaya), Nirmalya Roy (Vande Mataram), Mahtim Shakib (Takey Olpo Kachhe Dakchhi), Surojit Mukhopadhyay (Ei Toh Amar Desh) and Jubin Natiyal (Tor Bhul Bhangabo Ki Kore Bol).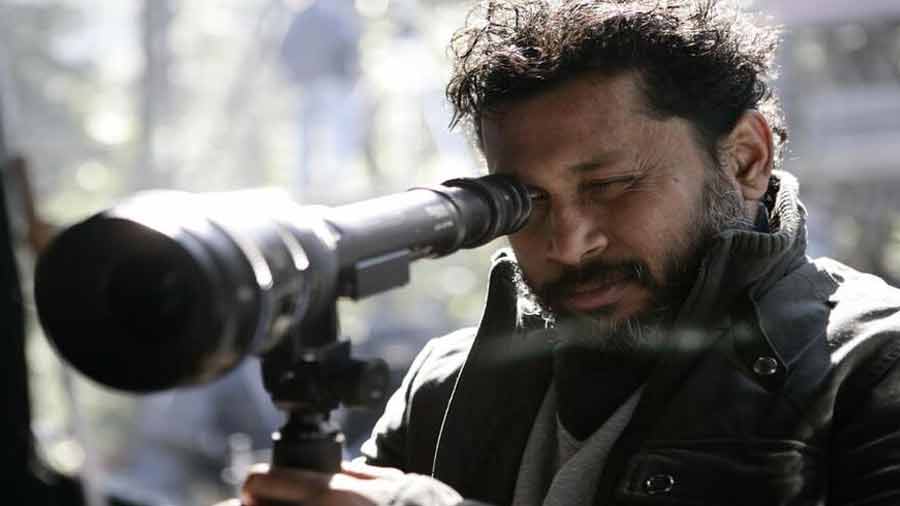 Shoojit Sircar is in the running for 'Shera Chhobi' for his film 'Sardar Udham'
TT archives
There are eight contenders in the 'Shera Boi' category, including Bhasha, Artha, Satya by Sukanta Chowdhury and books by two Nobel laureates — Amartya Sen's Home in the World: A Memoir and Cooking to Save Your Life by Abhijit Banerjee. Artist Paresh Maity will be conferred the award for "Shera Shilpo".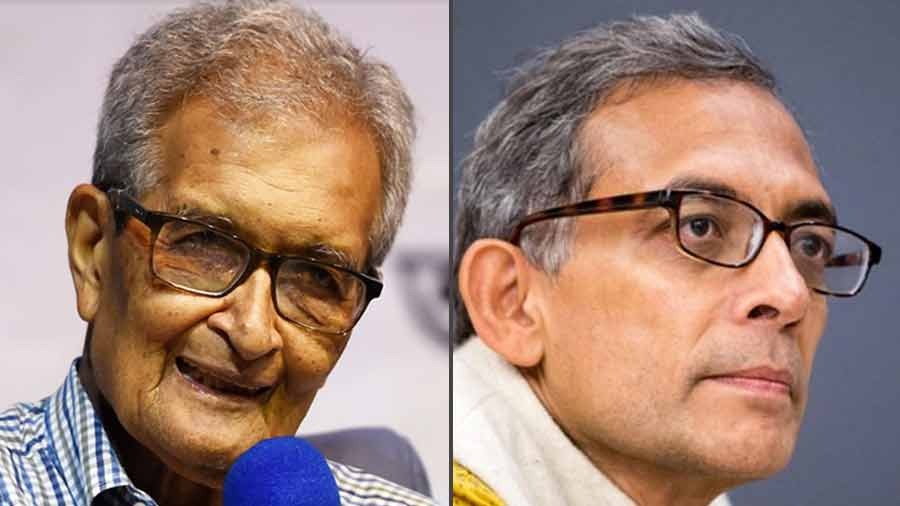 Books by both Amartya Sen and Abhijit Banerjee have been nominated for 'Shera Boi'
TT archives
'Bochhorer Best' will also pay tribute to the stalwarts Bengal lost in the past year, including poet Sankha Ghosh, former Kolkata mayor Subrata Mukherjee, actress Swatilekha Sengupta, author Buddhadeb Guha and elocutionist Gouri Ghosh.
Last year's inaugural edition of 'Bochhorer Best' saw Ditipriya Roy, best known for portraying Rani Rashmoni in the eponymous television serial, receive the titular award for Person of the Year from governor Jagdeep Dhankhar.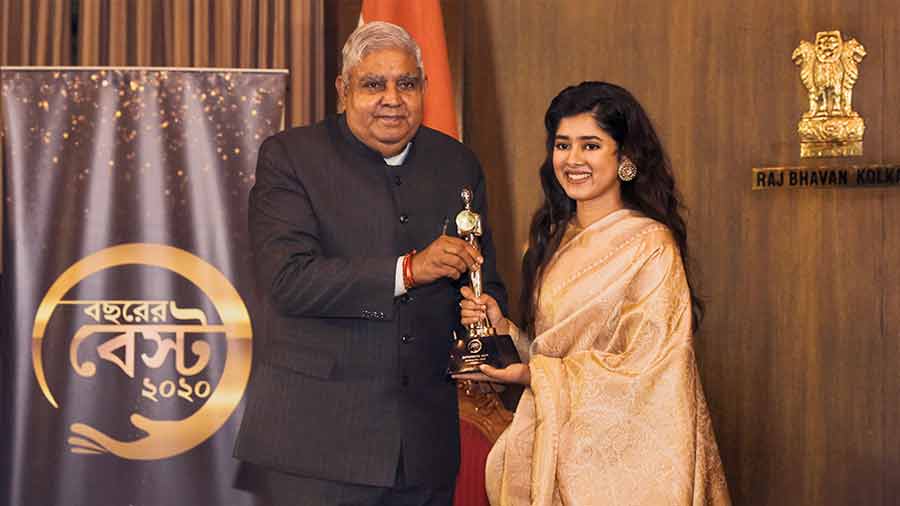 Ditipriya Roy collecting the first-ever 'Bochhorer Best' trophy from Governor Jagdeep Dhankhar
TT archives