The recently concluded 7th edition of the World Food Competition was held by Guru Nanak Institute of Hotel Management at their campus. The competition saw the participation of around 20- 30 countries with 160 participants taking part. The three-day event from February 21- 23 concluded on Thursday at Taal Kutir Convention Centre with Chandru Basson from Namibia sweeping away the Best Chef trophy; Lize-Van Der Merwe from Namibia whipping away the best cake icing trophy; Subha Ray from India winning the best fruit carving trophy and Viola Hoeflien from Austria being presented the best mixology trophy. The event was attended by master chefs Sanjeev Kapoor, Kunal Kapur and Ajay Chopra.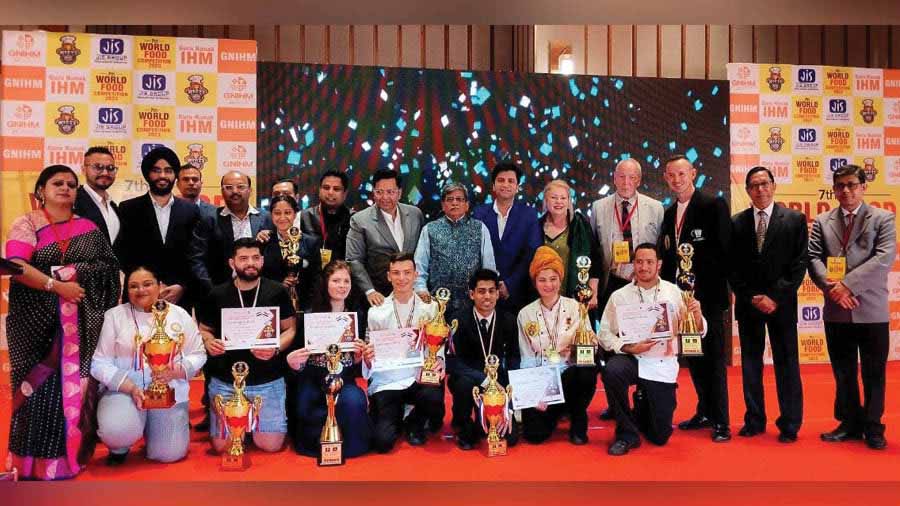 Group picture of Winners
Sardar Simarpreet Singh, director, JIS Group, said, "Taking this opportunity to appreciate and honour all the participants who brought dishes from their distinctive ethnic traditions and showcased their culinary skills at the World food Competition. We also want to express our appreciation to the judges, who gave their time and skills to assess each dish. We hope that everyone who participated in the World Food Competition had a great time and that it contributed to the advancement of culinary variety and quality on a global scale."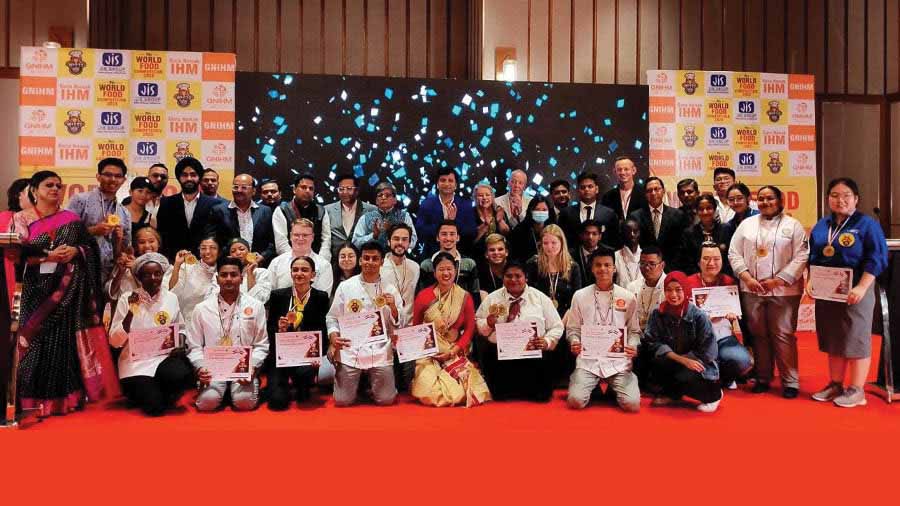 Group picture of the first position holders
For the last six years, the competition has become a pedestal for young chefs to not only showcase their culinary prowess but to also learn about global cultures through the exchange in dialogue between the participants of various countries.
Some of the countries that took part this year included Bangladesh, Namibia, Philippines, Uganda, Australia, Netherlands and Nepal apart from the home country India.