Wasseypur: Real estate agent shot dead
The incident took place at around 4 pm when the deceased was heading towards Wasseypur on his bike from Naya Bazar area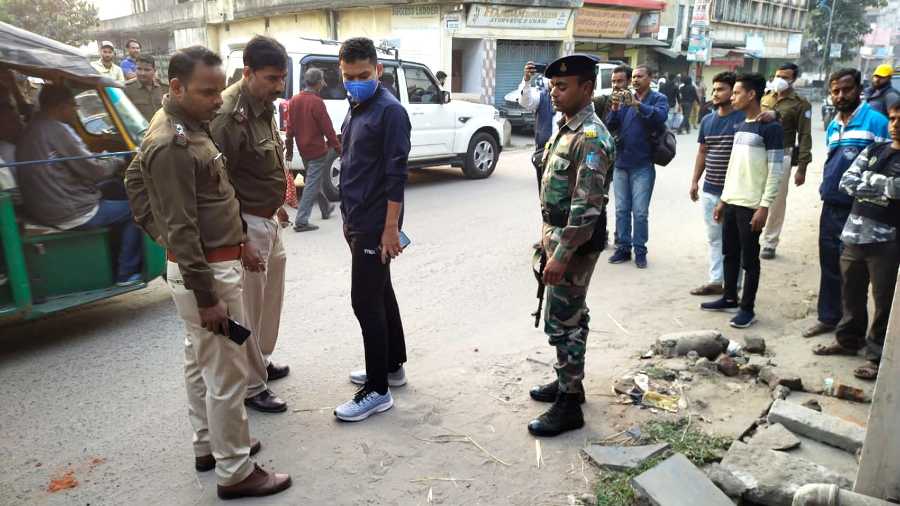 ---
Dhanbad
|
Published 24.11.21, 07:43 PM
|
---
Within six months of Wasseypur's property dealer, Ashraful Hasan alias Lala Khan being murdered, another real estate agent Mahtab Alam alias Nanhe Khan, a close aide of jailed don Fahim Khan's son Iqbal Khan was killed four kilometers away from Dhanabd district headquarters by unidentified bike borne assailants whol fired at him from point blank range.
The incident took place at around 4 pm when Mahtab was heading towards Wasseypur on his bike from Naya Bazar area. Local residents who rushed to the spot informed Bank More Police. Led by officer-in-charge Randhir Kumar Singh, the cops reached the spot from where they took an injured Mahtab Alam to Sahid Nirmal Mahto Memorial Medical College (SNMMCH), where he succumbed to injuries. He had sustained six bullet injuries, informed the cops. A bike, allegedly used by the killers, has been recovered from the site by the police. CCTV footage from nearby shops is being scanned by the investigating agency to nab the criminals. 
Later senior officials of the police led by R Ramkumar, city SP of Dhanbad also reached at the spot where they interacted with the local residents and also collected forensic evidence.
Talking to media, Iqbal Khan who rushed to site along with others at SNMMCH said, "Some local youth of Wasseypur including Anwar, Biru, Vickey, Hira and Haider have acted at the behest of gangsters Gopi Khan and Prince Khan. The duo is engaged in extortion and other illegal activities in Wasseypur."
He further said, "Nanhe Khan and I are selling and purchasing land. Gopi and Prince demanded money from local traders and property dealers, had a grudge against Khan and hence hired some criminals to bump him off."
"Both Gopi and Prince are engaged in all sorts of illegal activities and they earlier used to extort money from fruit traders and now they have started extorting money from property dealers," he said while demanding for proper investigation by the police in Khan's murder case. 
Talking to the media, R Ramkumar, City SP of Dhanabad said, "We are investigating the matter. CCTV footage is being scanned to gather evidence."
Notably, both the accused persons Gopi Khan and Prince Khan are the cousins of Iqbal Khan.