Two AC special trains introduced, one of which has Tatanagar stop
Howrah-Pune AC bi-weekly special to help residents travel between Calcutta and Jamshedpur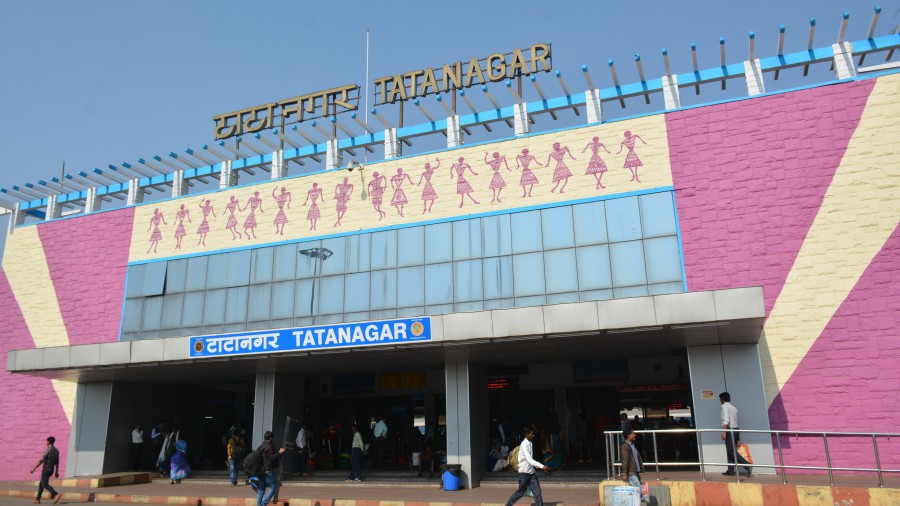 Tatanagar railway station.
Bhola Prasad
---
Jamshedpur
|
Published 10.10.20, 09:09 PM
|
---
Steel city got another train to Calcutta on Saturday with South Eastern Railway announcing two AC specials, one of which will travel between Howrah and Pune via Tatanagar.
The AC bi-weekly special trains were announced to clear the rush of passengers. The (02222) Howrah-Pune AC bi-weekly special will run from Howrah every Thursday and Saturday from October 15. While returning, the (02221) Pune-Howrah AC bi-weekly special will leave Pune every Saturday and Monday with effect from October 17. 
The special train will run as per timings and stops of Howrah-Pune Duronto Express.
The Howrah-Pune AC bi-weekly special will leave Howrah at 8.25 am. The train will reach Tatanagar at 11.40 am. The train will reach Pune the next day at 11.45am.
While returning, the Howrah-Pune AC bi-weekly special (Dn) will leave Pune at 3.45 pm. It will reach Tatanagar at 4.30 pm. The schedule arrival time of the train at Howrah is 7.45 pm the next day.
According to a circular issued by Garden Reach, headquarters of South Eastern Railway, the second new train, (02807) Santragachi-Chennai AC bi-weekly Special, will run from Santragachi every Tuesday and Friday from October 16. On its return, (02808) Chennai-Santragachi AC bi-weekly Special will leave Chennai every Thursday and Sunday from October 18.
CPRO if South Eastern Railway Sanjay Ghosh said both the special trains will have one first AC, three AC two-tier and 12 AC three- tier coaches. "The specials are being run in view the festive rush. Both trains will continue to run till further notification," he said.
Earlier this month, SER had increased the frequency of two trains, the Howrah-Mumbai Special (02810/02809) and the Howrah-Ahmedabad Special (02834/02833). Both trains are now running daily. Their stops at Tatanagar have also been restored, thus making convenient for steel city residents  to travel to Calcutta.