Twin fires at old airport building, police headquarters in Ranchi
Fuel tankers removed in the nick of time, no one injured; damages limited to furniture and files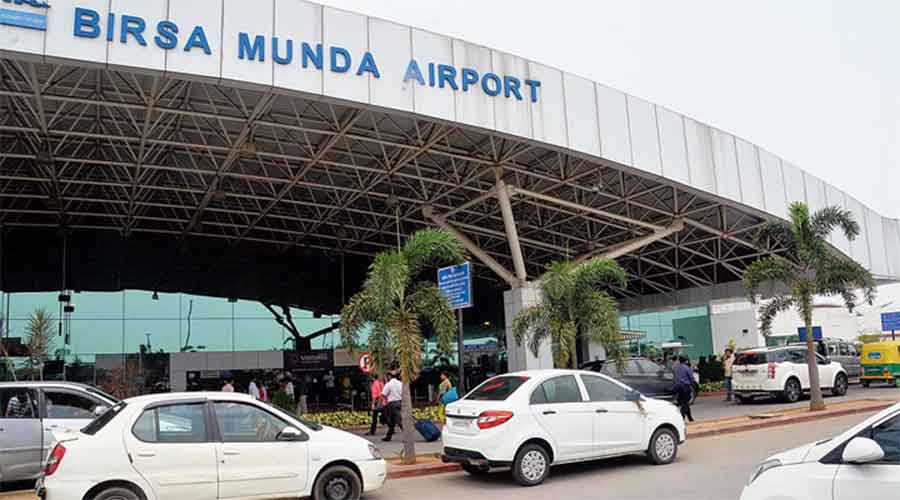 Birsa Munda Airport
File picture
---
Ranchi
|
Published 22.07.21, 06:14 PM
|
---
Fire broke out at two high-security buildings in Ranchi, one at Birsa Munda Airport and the other at Jharkhand Police Headquarters in Dhurwa, on Thursday, triggering panic among staff members.
While fire-fighting teams swung into action and doused the flames within minutes at both buildings, the reason behind the fires was yet to be ascertained by the time this report was filed. No casualties were reported in any of the two buildings. However, furniture and other items were gutted at both places, said eyewitnesses.
At about 11.15 am, airport staff saw smoke emanating from the room of the Chief Airport Security Officer (CASO) situated in the old airport complex, used as as an office now. Firefighters rushed to the spot to douse the fire, while airport staffers moved jet fuel tankers away at a safe distance from the site.
"The fire did not affect flights scheduled for take-off and landing on Thursday," said the airport director.
"With god's grace, we managed to avert a major tragedy and no casualties were reported. Our fire fighters swung into action as soon as possible and doused the fire within 15 minutes," said Ranchi airport director Vinod Sharma, adding that some sofa sets and tables were gutted in the incident.
A highly placed source at the airport said that at least five jet fuel tankers were at a distance of less than 100 meters from the site of the incident when the fire broke out and moving them away at a safer distance was the first priority of the airport staff.
"We kept our calm and simply followed the rule book for fire fighting to avert a disaster," he said.
Barely a few hours later at 2pm, another fire broke out at the Tracking, Network & System (TNS) section on the second floor of the Police Headquarters. The staff members had to use emergency fire extinguishers available on campus to prevent the fire from spreading.
Eyewitnesses said there was no major loss of property in the incident, but some old files were burnt to ashes . Although fire tenders reached the police headquarters within 30 minutes, staff members had already controlled the blaze by then, sources said.
Sources said that a short circuit could be the reason behind the fire incidents in both buildings. However, no official statement regarding the cause of the fire or losses incurred due to it was issued by the airport authorities or Jharkhand police till evening.