Tribal poet bags Sahitya for beastly tale with a twist
Fresh look at tiger as chilling metaphor for exploitation in 80-page Hindi poem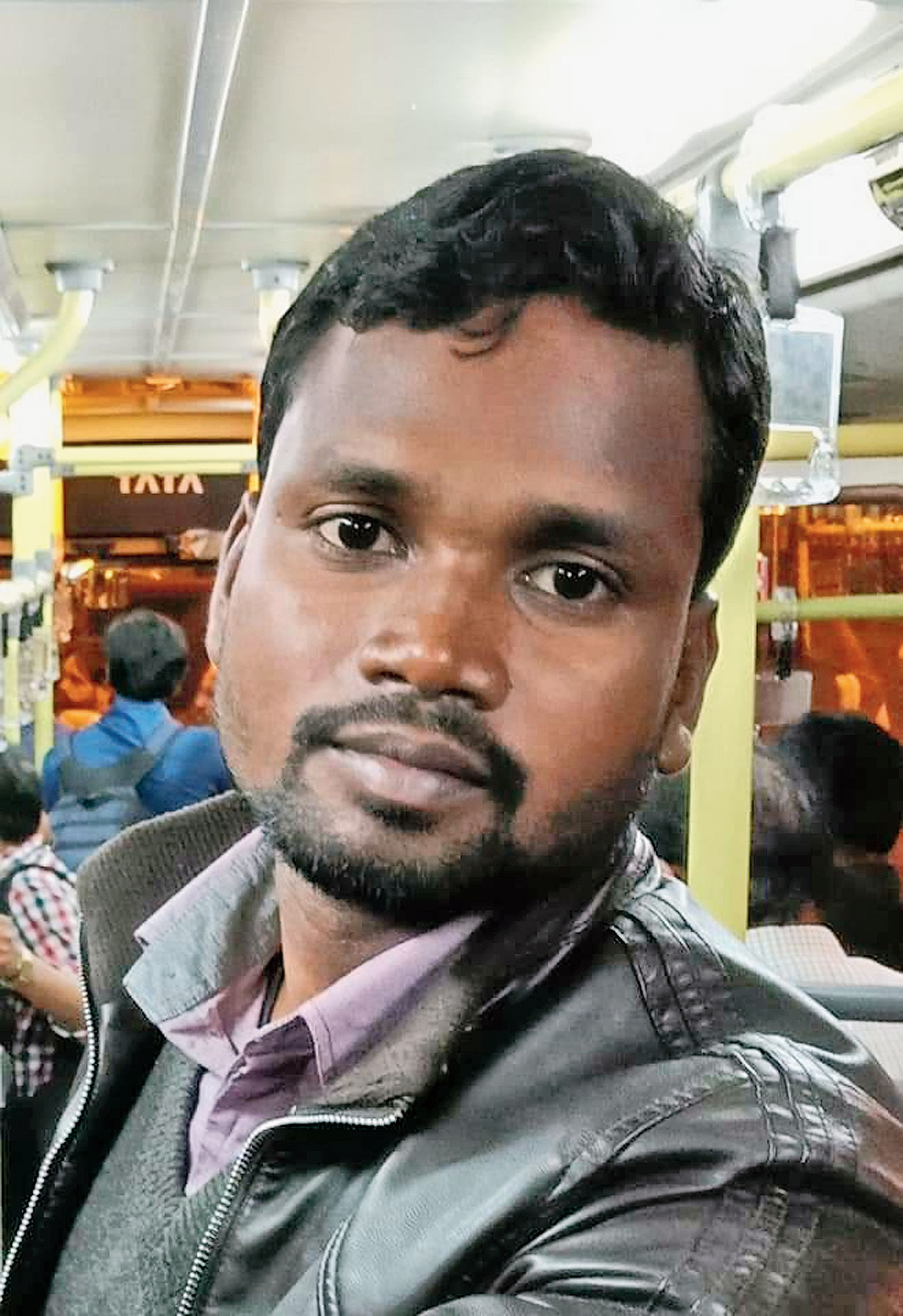 ---
|
Ranchi
|
Published 16.06.19, 06:42 PM
---
Anuj Lugun, a young tribal poet from Jharkhand, has won the Sahitya Akademi Yuva Puraskar for his long poem in Hindi, Bagh aur Sugna Munda ki Beti.
As part of the award, announced on Friday, 31-year-old Lugun will receive a cash award of Rs 50,000 and a citation at a function, the date for which has not yet been fixed.
Lugun, originally from Jaldega in Simdega, now teaches Hindi at the Central University of South Bihar in Gaya.
His award-winning, 112-page book, in which the poem is around 80 pages long, has been published by Vani Prakashan of Delhi. Priced at Rs 150, it is also available online, often with discounts.
Lugun, who started writing in Mundari from a young age, in his 20s decided to simultaneously write in Hindi too, "to reach out to a wider audience". "I wanted to communicate the feelings and aspirations of the tribals that go largely unnoticed," Lugun told this paper over phone from New Delhi, where he has been tasked with editing a magazine.
Lugun shot into limelight in 2011 while still doing research at Banaras Hindu University (BHU) when he was chosen for the prestigious Bharat Bhushan Agarwal Award for Hindi poetry for his poem Aghoshit Ulgulan (Undeclared Uprising).
"I was a novice then, but now I can look back at the history of my community with a deeper sense of understanding," Lugun said when asked about how his writing had changed in the past few years.
In his award-winning book, bagh (tiger) is not the wild animal but the human exploiter that does more harm to people than the animal could do.
"I have heard a lot of thrilling stories involving the tiger from my folks but those were not frightening," Lugun wrote in the foreword, implying that tribals lived in harmony with wildlife till the exploiter arrived on the scene. "I've tried to explore the history of the tribal struggle and reinvent the myths that we have been living with for ages," he said.
History is full of stories of outside forces gaining supremacy over the aboriginals, he pointed out, but adding that the latter's resistance to those forces was also present. "If that supremacy has a history or a philosophy, the resistance to that supremacy also has its own history, its own philosophy," Lugun said. "If there's a world built on colonisation, there's another world based on comradeship that resisted that same colonisation. Knowledge and the arts come from both the worlds."
Lugun's long poem has garnered acclaim from contemporary Hindi literary critics. Well-known critic Ravi Bhushan called it a "landmark poem that upholds the struggle for liberty and questions the development of civilisation".
"This long poem breaks new ground in Hindi poetry," said writer-critic Mahadev Toppo.