Trash assault on Dimna Lake
Weekend revellers-turned-litterbugs bring civic shame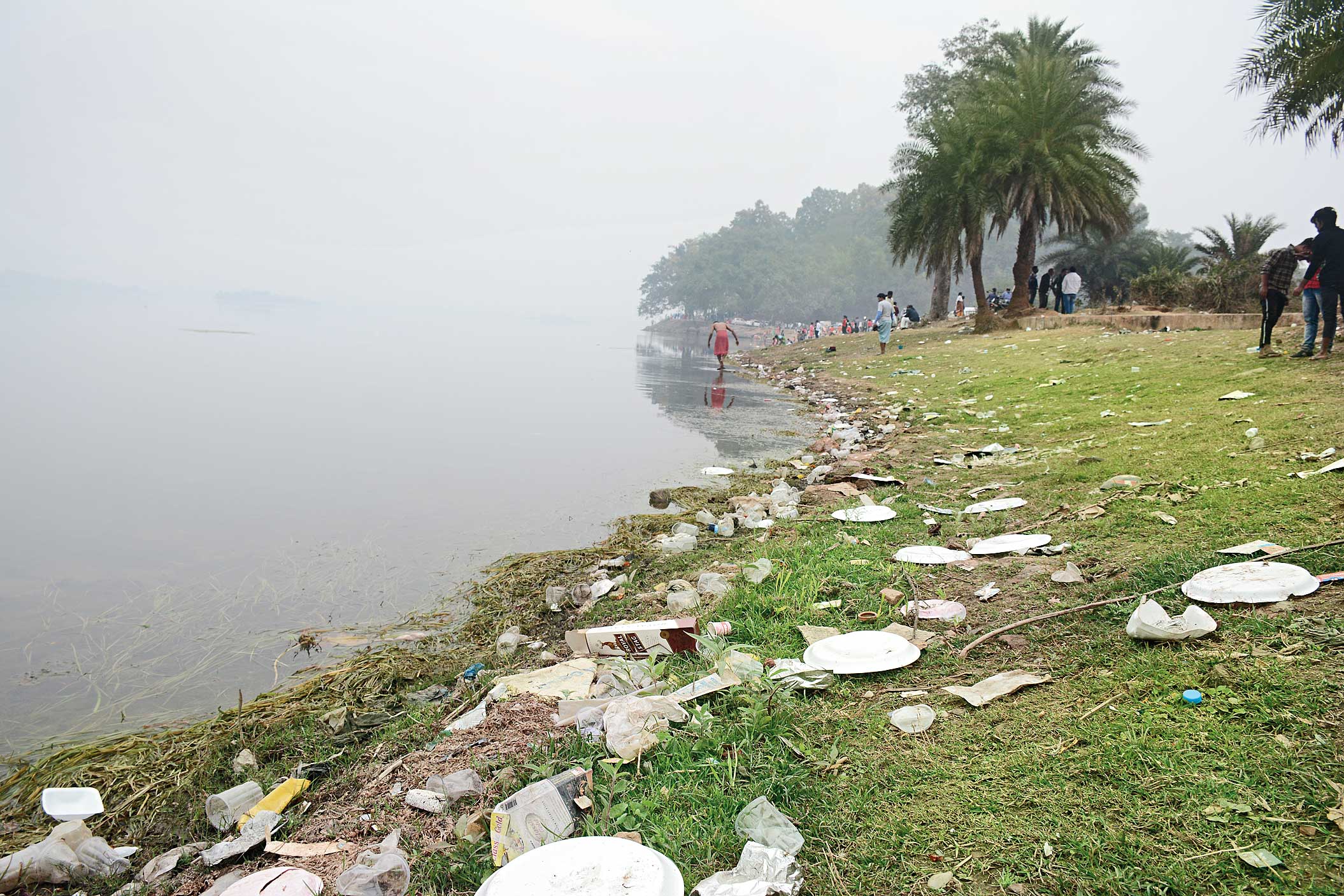 ---
---
They came, they enjoyed, they littered.
The scenic Dimna Lake, a picnic hotspot located 10km from the city, has turned into a garbage dump thanks to picnickers who had their fill of fun on Republic Day, but forgot their civic sense in the process.
The lake witnessed a huge footfall of picnickers on Saturday. The turnout was pretty robust on Sunday as well.
The result? The area around the reservoir nestling at Dimna foothills is littered with thermocol plates, polythene bags, food leftovers and empty liquor bottles.
"The picnic season is nearing its end. We, therefore, thought of going to Dimna Lake today (Sunday). But seeing the filth scattered all over, we changed our plan and headed for Patamda, another picnic spot on the other side of the lake. Thankfully, it was clean," said Surojit Chatterjee, an employee of an insurance company and a resident of Sonari, who was accompanied by family and friends.
B.N. Shah, a resident of Mirzadih located close to Dimna Lake, said water body and its surroundings needed to be cleaned as early as possible.
"Tourists from Bengal and local picnickers had started pouring in at Dimna ever since the picnic season began in December-end. The picnickers lack civic sense and seldom pick up the trash that they throw here. The lake water has become unfit for use due to floating waste," Shah, a retired government employee, said, adding that Jusco cannot be blamed as it conduct cleaning drive quite often.
Jusco spokesperson Rajesh Rajan blamed picnickers for the mess.
"We engage workers at the lake on a regular basis for carrying out cleaning activity during the picnic season. People should also co-operate. We appealed to people to dispose of their leftovers at a particular place instead of littering them, but picnickers seldom pay heed," Rajan said.
According to a rough estimate, in the past two weeks of the peak picnic season, average daily footfall touched 1,500 on weekdays and over 5,000 on Saturdays and Sundays.